The fall is nearly here, football is back and pro hockey and basketball aren't far behind. New seasons often mean new venues as well, and that's the case for each of the three aforementioned sports. Two new stadiums are making their debuts: Mercedes-Benz Stadium in Atlanta, new home of the Falcons (and MLS expansion franchise Atlanta United FC), and Little Caesars Arena, which will host the Detroit Red Wings and Pistons.
Both venues come with the expected technological bells and whistles you'd expect to see in any new sports digs these days, but with both, one thing stands out: the videoboards. And after seeing glimpses of what these stadiums have to offer in that regard, you have to wonder whether fans there will spend any time actually watching the live action in front of them.
Indeed, video screens at the ballpark or stadium have come a long way since the days of dot matrix screens. And in place of actually building new stadiums, which most teams in the major pro sports have now done, installing bigger and better screens is the new way for franchises to one-up each other in the quest to provide the best live experience for fans. And this race has been happening for a while now, from the giant over-the-field screen at the Cowboys' AT&T Stadium to the widescreens being installed at arenas throughout the NBA to the behemoth monitors at other NFL stadiums such as Everbank Field and the Mercedes-Benz Superdome.
Atlanta's "halo screen" is taking this competition in a whole different direction, though. It's the first of its kind in American pro sports and promises to be a game-changer in the way sports fans take in the live experience. Just consider Falcons quarterback Matt Ryan's reaction when he saw the stadium and its technological wonders for the first time.
"There's so much screen (up) there," Ryan told AtlantaFalcons.com. "For the fans, it's got to be as cool as anything to sit in any seat of the stadium and to have just a sick view of the screen."
And it's already apparent that the model will be emulated elsewhere — just look at the renderings for the stadium being built in the Los Angeles area for the Rams and Chargers.
In Detroit, the new Little Caesars Arena is introducing a different type of innovation — the seamless screen. The facility's scoreboard will be "the largest seamless centerhung system in the world," according to the venue's management company, Olympia Entertainment.
Arena spectators tend to get the experience of seeing several different panes of video and information from center-hung scoreboards, but it'll be interesting to see how the folks in Detroit use this new device. (The rendering above probably doesn't do its capabilities justice, as it'll be capable of showing more than just the same image across all four sides.)
Is this the way arena screen technology is headed? Many have already opted for the long-screen format, so it'll be interesting to see which direction those buildings that are looking for new videoboards will opt to go.
Incidentally, the video systems in both Atlanta and Detroit are made by Daktronics, which makes you wonder what else the company has up its sleeve. As long as new venues are being built — and older ones look to upgrade their digs — fans will continue to find out.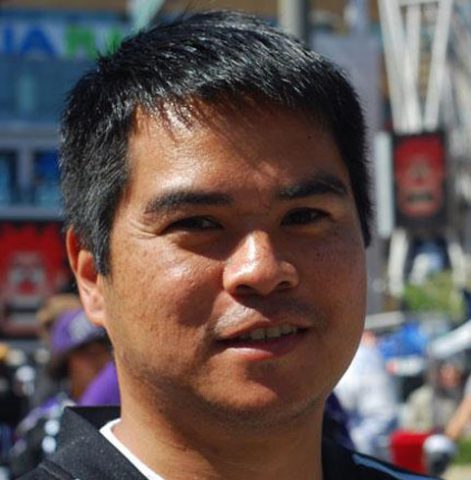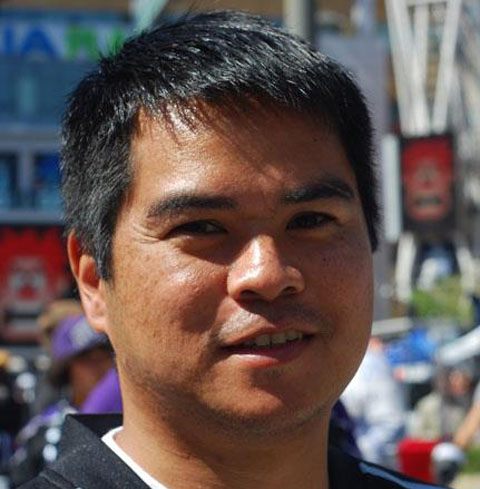 Edward de la Fuente | Itinerant Fan
I live for sports, and I love to travel. My biggest thrill is combining the two. I've been blogging about sports travel for more than a decade, and traveling for sports for twice as long.
About me | FAQ | Buy me a beer 🍺
Affiliate Disclosure
Please note that some of the links above are affiliate links, and at no additional cost to you, we earn a commission if you make a purchase. These recommendations are only for companies that we've used and have proven to enhance our sports travel experiences. To find out more about our affiliate partnerships, please read our Affiliate Disclaimer.