As a USC alum and football season-ticket holder, I got a rather celebratory email from the athletic department last week detailing the school's takeover of the lease to the Los Angeles Memorial Coliseum, a transaction that allows USC to begin an extensive renovation of the historic stadium. For Trojans fans this is welcome news not just because it pours more money into our school's coffers — it offers the promise of a much-improved fan experience at a beloved but undoubtedly rundown facility.
We don't yet know what USC has in mind for the $70 million it plans to invest over the next decade, but a couple more escalators and few more scoreboards (ones that display game information, not just the gigantic videoboard behind the west end zone installed a couple years ago that seems to only show shots of fans and the Song Girls) would be a good start. The tricky part, I'd imagine, would be figuring out how to modernize the stadium without compromising its historical significance or without having to gut the place and start over practically from scratch, which I'm sure would cost way more than $70 million. (Besides, we've danced that dance before.)
There are a few good examples of, shall we call it, tasteful modernization around American sports that the Coliseum can emulate. Fenway Park has done a terrific job incorporating modern amenities (luxury boxes, high-definition videoboards) into an atmosphere that, being 100 years old and all, is required to feel at least a little bit old-timey to be authentic. The aisles are still narrow and there are still pillars blocking the view from many seats, but the Red Sox have done an admirable job working within the ballpark's limitations and (most importantly to the fans) enhancing the in-game experience while (most importantly to them) creating steady new revenue streams (see: Monster Seats). One current example of Fenway's deft straddling of old and new: Game info is displayed on their fancy videoboards in such a way that it resembles the manual numbers put up on the Green Monster scoreboard.
Fenway Park's partner in old age, Wrigley Field, is just now starting to come around to the same concepts, the Cubs having been hamstrung for years by roadblocks Fenway didn't face. The Cubs continue to wrangle with resistance from their mostly residential neighborhood and the proprietors of the rooftop bleachers that surround the park, but the rundown of renovations they wish to perform sound familiar when compared with Fenway's additions; new videoboards and signage, a refurbished exterior and main concourse, new restrooms, etc.
A more pertinent example for the Coliseum would be Lambeau Field, which once consisted of a single bowl — much like the Coliseum is now, albeit smaller. The old stadium has undergone a number of renovations (including one that is scheduled to be finished before the start of the upcoming season) that will basically complete a second tier around the original bowl, consisting mostly of luxury suites and club seats.
No one expects USC to rip out the peristyle, but the Coliseum has to strike a balance between making their facility look and feel modern and keeping certain traditions alive. Fenway Park has to be the prime example of this, as ESPN.com's Jim Caple so eloquently documents:
Cubs president Theo Epstein went through this before when he was with the Red Sox, who renovated Fenway both beautifully and seamlessly in the past decade. Every year when I visited Fenway, there would be something different. Yet aside from the Monster seats, the renovations were so carefully done that it was hard to tell what was new and what was not.
There's no doubt this sort of remodeling can be done at the Coliseum, because there's certainly plenty of precedent for it. In the minds of a lot of USC fans, though, any improvements the school makes will be an upgrade on the experience they're getting now.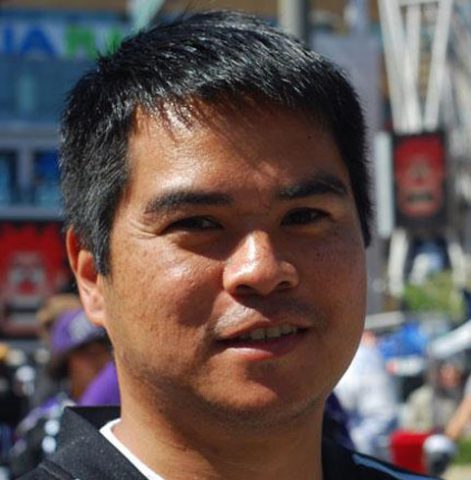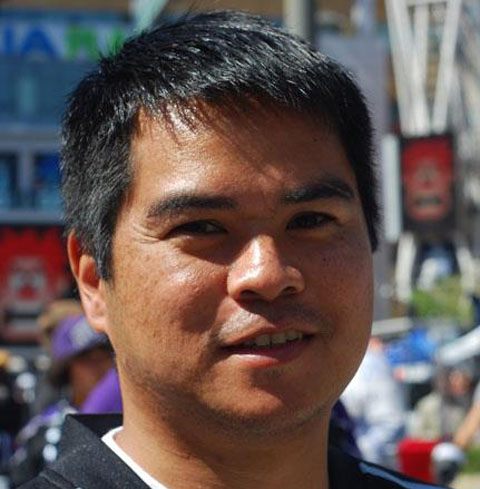 Edward de la Fuente | Itinerant Fan
I live for sports, and I love to travel. My biggest thrill is combining the two. I've been blogging about sports travel for more than a decade, and traveling for sports for twice as long.
About me | FAQ | Buy me a beer 🍺
Affiliate Disclosure
Please note that some of the links above are affiliate links, and at no additional cost to you, we earn a commission if you make a purchase. These recommendations are only for companies that we've used and have proven to enhance our sports travel experiences. To find out more about our affiliate partnerships, please read our Affiliate Disclaimer.