As a longtime resident of Southern California, I was excited back in January when I heard that the NFL was officially returning to Los Angeles — and, I gathered through anecdotal conversation with friends, many others were, too. So I thought I had a grasp of how much people around these parts truly cared about the return of the Rams.
But the confirmation came Saturday, when the Rams finally took the field in a SoCal stadium as the home team for the first time in nearly 22 years, and the reception exceeded even my wildest expectations. Heck, nearly 90,000 people filled up the Los Angeles Memorial Coliseum for an exhibition game, creating a scene the venerable old Coliseum hasn't seen since the mid-2000s glory days of USC football.
Granted, a decent portion of that crowd of 90,000 consisted of fans of the Cowboys, the Rams' opponent. But an even more significant portion was decked out in the old-school blue-and-gold Rams jerseys the team sported in the '80s and '90s, before they deserted the L.A. area for St. Louis. Eric Dickerson and Jack Youngblood jerseys were very popular, by my observation. It suggests two things: 1) Fans in L.A. REALLY want to see the Rams return to the color scheme they sported when they played here before, and 2) that of the three teams (the Raiders and Chargers being the others) vying to return to L.A., the Rams were the sentimental pick of SoCal residents because of their nearly 50-year history here.
Indeed, though the Rams came out for this game in the same duds they've worn for the last 15 years or so — and have indicated they don't plan to change their uniforms until their new stadium in Inglewood opens in three years' time — they are allowing a few homages to their past. The lettering they're using in the end zones and on official signage is a callback to what they used in the '80s, the blue-and-white color scheme used on the field triggered memories of the Fearsome Foursome days, and there was plenty of vintage blue-and-gold to be found at the merchandise stands. Because seriously, who wouldn't want to see the team return to the good ol' days captured forever in this 1985 video?
As for the gameday experience, Mrs. Fan and I got a taste of how big the day was when we went to our nearest Metro station (about 10 miles from the Coliseum) about two hours before kickoff and found it packed with football fans. Most of them were lined up at the fare machines, which gave us a fairly free run to the train — which was nice, because it made it easier for us to tote Little Fan to her first-ever football game.
Metro only started to get really crowded when we reached the transfer station to the Expo Line train that would take us directly to the Coliseum, but the gaggle of football fans on board were friendly and in good spirits while being packed in like sardines. That was generally the case inside the stadium as well, as most fans (both Rams and Cowboys) were happy to cheer on their team vociferously, while acknowledging that it was a preseason game. (As it turned out, not everyone among the nearly 90,000 grasped that whole this-game-doesn't-matter vibe.)
But then again, this game did matter. Maybe not on the field, but to the city of L.A., which demonstrated how much it really cared about having pro football around. Perhaps it's a new car shine that will eventually wear off (read: when the Rams start losing games), but for now, the glow of the team's return is shining pretty brightly.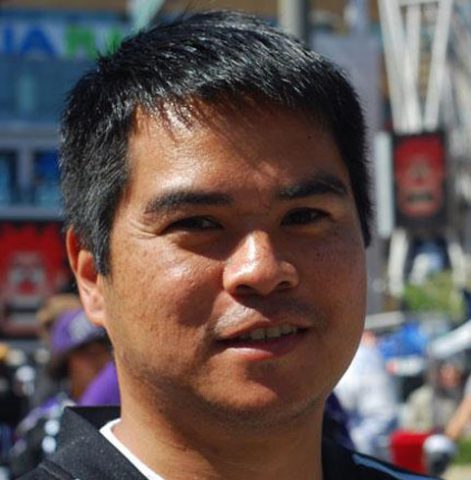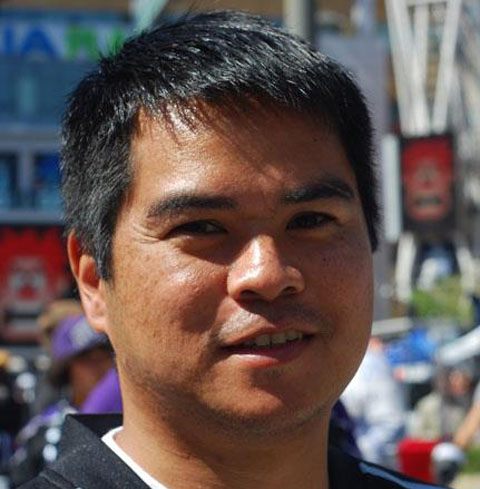 Edward de la Fuente | Itinerant Fan
I live for sports, and I love to travel. My biggest thrill is combining the two. I've been blogging about sports travel for more than a decade, and traveling for sports for twice as long.
About me | FAQ | Buy me a beer 🍺
Affiliate Disclosure
Please note that some of the links above are affiliate links, and at no additional cost to you, we earn a commission if you make a purchase. These recommendations are only for companies that we've used and have proven to enhance our sports travel experiences. To find out more about our affiliate partnerships, please read our Affiliate Disclaimer.