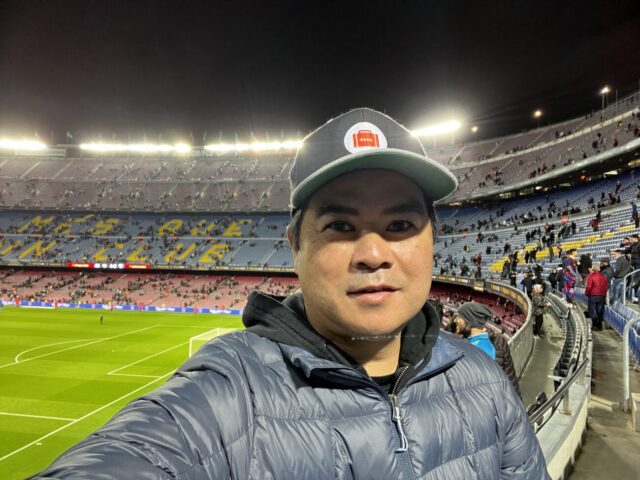 No matter why you travel for sports, and what sports you travel for, you almost certainly have a few "dream" stadiums that you're dying to visit. For me, my dream stadium for several years now has been Camp Nou, the home of FC Barcelona.
Let me tell you a little bit about how I got to this point. I didn't follow European soccer much until the last five years or so, and even then my interest stayed largely confined to Premier League competition in England.
As most readers of Itinerant Fan know, my focus in sports travel is nearly always on the four major North American leagues. But as I've gotten closer to achieving my goal of visiting every stadium in the NFL, NBA, NHL and MLB, I've managed to check off each of the venues that I've considered to be bucket-list visits at one time or another. (Of course, I prioritized those when planning trips, as I'm sure most people do.)
When you start knocking off "easy" travel goals, your horizons expand. The stadiums of Europe have had my attention for a while, even if my European soccer knowledge had been minimal for some time and even now is admittedly only a step above casual.
Even with most of my attention focused on England, and my desire to visit sites like Old Trafford, Stamford Bridge and Anfield certainly high, Camp Nou still outweighed all of those on my priority list.
There are just so many reasons why. It's the largest football stadium in Europe. It's home to FC Barcelona, one of the most popular football clubs in the world. Said club had one of the most popular players in the world for many years.
And perhaps the most important reason for me: It's in Barcelona, a city that I've longed to experience for most of my adult years. That desire has grown with every passing year or two, usually when I'd hear from a friend who had just come back from there, and recounted what an amazing time he or she had.
Finally, my own opportunity to visit Spain arrived in the form of easing travel restrictions and an expiring fare I had saved during that time. When I planned the dates for my trip, I made sure Barcelona would be playing at Camp Nou during that time. It's not a stretch to say that it was the centerpiece of my entire itinerary.
Yet, the experience wildly exceeded my expectations. Here's a recap of what it was like visiting Camp Nou.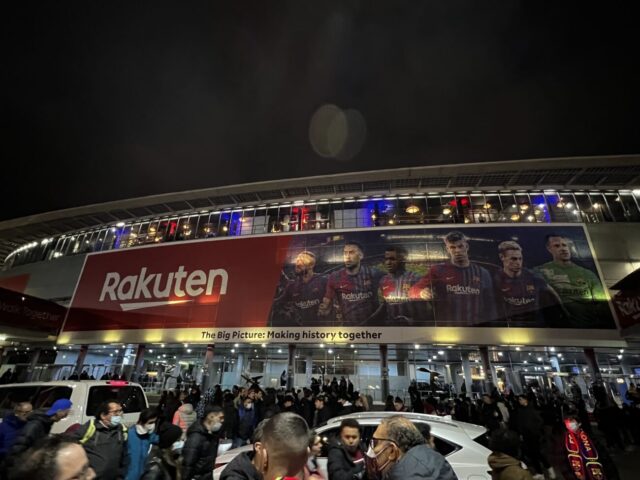 How I got a ticket for the match
The first step in getting to any sporting event, of course, is acquiring a ticket for it. In my limited experience with European soccer, it's typically best to buy one straight from the home club. While third-party ticket outlets exist for European sports, the more popular clubs have mostly fought to keep control over their own ticket sales rather than partnering with any vendors.
The last thing you want to have happen after you've traveled 10 hours across the Atlantic in pursuit of seeing a sporting event is to find out at the gate that your ticket is invalid, so I always opt to go through official channels even if it seems I could buy tickets for cheaper elsewhere.
For FC Barcelona matches at Camp Nou, a simple visit to its website should have you taken care of. I found the ticket portal to be pretty simple, and availability didn't seem to be much of an issue (although, admittedly, this was in the midst of a down season by Barça's lofty standards).
The match, a league fixture against middle-of-the-road side Athletic Club Bilbao, was also not a sexy one. If you want to see an El Clásico match against Real Madrid, for example, tickets will not be available this way unless you opt for one of the expensive VIP packages.
One thing to note is that you can't select specific seats. Instead, you can choose zones in which you want to sit, and you'll receive your ticket a few days before the game.
In my case, I selected a corner seat in the second level for €69 (about US$80). Sure enough, about four days before the match, I received an email containing a PDF attachment of the ticket, which you can either print out or simply display on your phone (a pretty customary thing for Spanish sports fans to do).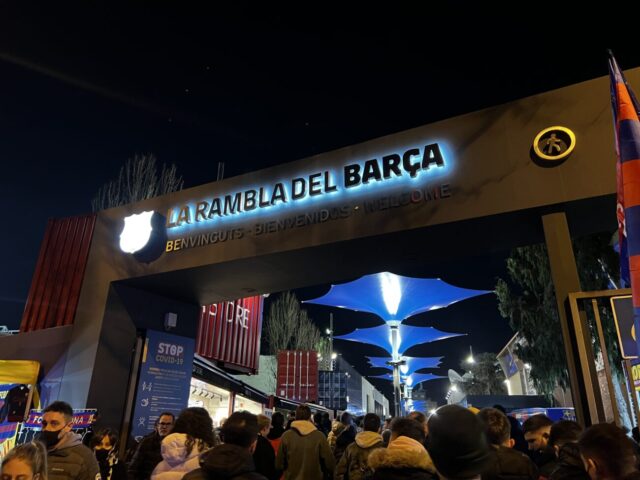 The Camp Nou pregame experience
My travel plans meant I arrived in Barcelona the day of my chosen match, with about eight hours to spare before the 9 p.m. kickoff. So I did what anyone visiting Barcelona would do on his first day: Stroll along La Rambla.
To get to Camp Nou, I used the very efficient Barcelona Metro subway system, which gets you to just about every visitor attraction in the city. But for Barça matches, it's not quite obvious, since the stadium doesn't have its own stop.
Three stations are within a short walking distance, with the closest one being Collblanc, about a quarter-mile away. Within the station itself, you'll see signs pointing you toward Camp Nou; however, when you emerge, it's not quite clear where to walk. Use a maps app on your phone to point you the right way, or do as I did and follow clusters of Barça fans until you can see the stadium.
Along the way are a number of small restaurants and bars teeming with fans, while traffic on the streets was stalled with fans trying to get to the match. 
If you have time, head to the northwest side of the stadium grounds to check out "La Rambla del Barça," a walkway filled with game booths, food stands and even FC Barcelona's own sit-down restaurant. You'll also get a cool glimpse of the Palau Blaugrana, the arena that hosts Barça's basketball team (like many athletic clubs in Europe, Barcelona isn't just a soccer club).
Camp Nou seats almost 100,000 fans, so you'd be right to anticipate the place getting crowded quickly. I arrived on the grounds more than an hour before the match, but in walking around and also getting caught in large crowds trying to do so, I began to worry about being able to get into the stadium in time to look around pregame — or even for kickoff itself.
Luckily, that turned out to not be an issue, though my semi-panic was exacerbated by one small issue. Your match ticket will specify an access gate (marked "Access"). You'll need to go in this way in order to get close to your seating section.
When I realized this, I was clear on the other side of the stadium, so I had to walk along crowded sidewalks on the perimeter of the grounds to get there, which delayed my arrival inside the stadium by about 10 minutes.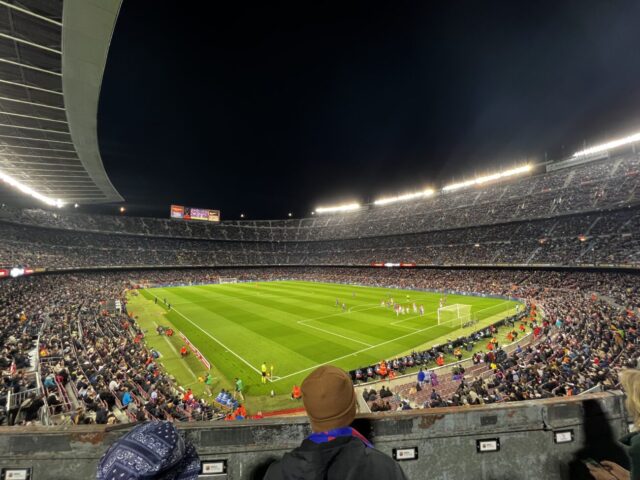 The Barça match experience at Camp Nou
The reason I wanted to get into the stadium well in advance of the match: So I could get a glimpse and a picture of Camp Nou's defining feature. That, of course, is the words "Mes Que Un Club" imprinted in yellow on the blue-seated second deck (see image at the top of this post).
That's FC Barcelona's slogan, Catalan for "More Than A Club." And you'll see it just about everywhere on the Camp Nou grounds, in Catalan, Spanish and English.
It's meant as a statement on what the club means to Barcelona and the Catalunya region as a whole … and yet somehow it still manages to undersell it.
You can really feel how much the area loves Barça, from the energy of the crowds heading to and entering Camp Nou to the experience inside the stadium. In particular, wait for when the fans, known as Culers, break out into the club's anthem, the Cant del Barça, usually played at the beginning of each half and postgame after victories.
Otherwise, watching an FC Barcelona match at Camp Nou is surprisingly … well, normal. That might seem like a silly statement to the veteran groundhoppers out there, but when you step into a stadium that you've always looked upon from afar as a cathedral of sorts for the sport it represents, you tend to expect the experience to be somewhat otherworldly. 
And then you step into Camp Nou and find that, unsurprisingly for an old stadium (it opened in 1957), the corridors can be confusing and the seating bowl is lacking in frills or flair. And the video screen, tiny by modern stadium standards, entertains fans with sing-alongs and bouncing ball graphics before sticking to just showing time and score during matchplay.
Another thing to note on your ticket besides the access point is the gate number, because there are more than 100 around the stadium perimeter — basically, they're portals to enter into your seating section, because if you go in any other way, there's no guarantee you'll be able to make your way around to your section.
I was lucky to have seats in the second row of the second seating level — it was marked on my ticket as Row 1 but there is a row in front reserved for VIP ticket holders. Either way, it came with a great view of the pitch, the seating bowl and the crowd.
Speaking of the crowd, the announced attendance came in at about 70,000, and visible pockets of empty seats were visible throughout the upper deck.
Was it the post-Lionel Messi hangover? (He's still clearly beloved in the city, judging by the number of people wearing his kits and advertising featuring him around town.) Was it the fact Barça was having a not-so-great season, having crashed out of the Champions League a couple months prior? Whatever it was, seeing all those empty seats was surprising to me.
FC Barcelona didn't disappoint in this match, winning 4-0 and ensuring that crowd energy would last well afterward as everyone filed out. I took this moment to head over to the sizable Barça team store on the west side of the stadium, buying a few souvenirs to take home.
And the night ended for me in the most appropriate way possible: Eating street churros while hanging out at a sidewalk food stand with Camp Nou still lit up in the distance. All in all, an amazing night and one worth the trans-Atlantic flight.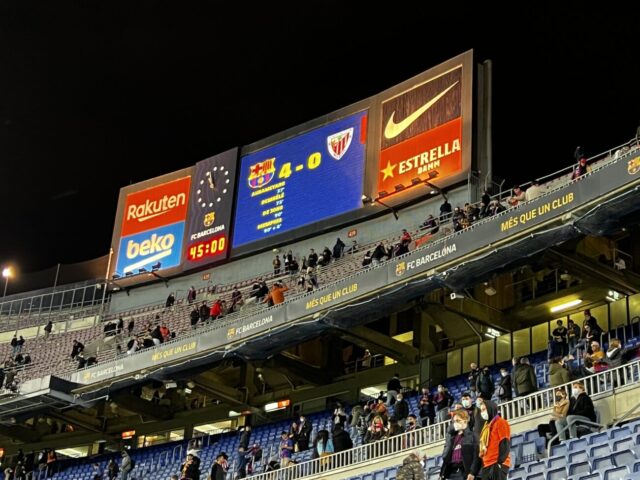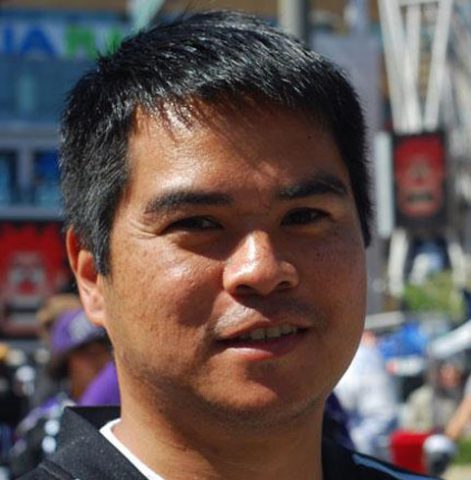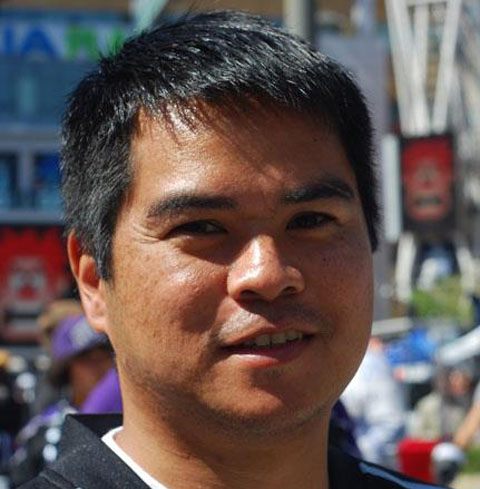 Edward de la Fuente | Itinerant Fan
I live for sports, and I love to travel. My biggest thrill is combining the two. I've been blogging about sports travel for more than a decade, and traveling for sports for twice as long.
About me | FAQ | Buy me a beer 🍺
Affiliate Disclosure
Please note that some of the links above are affiliate links, and at no additional cost to you, we earn a commission if you make a purchase. These recommendations are only for companies that we've used and have proven to enhance our sports travel experiences. To find out more about our affiliate partnerships, please read our Affiliate Disclaimer.