About Itinerant Fan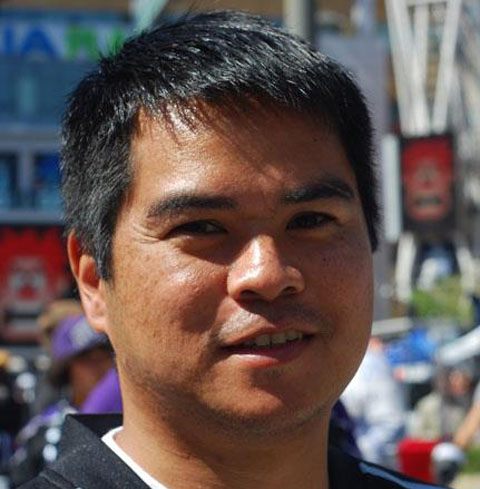 Hi, my name is Edward de la Fuente. I love sports. I also love to travel. That's why I created Itinerant Fan.
I started this as a blog dedicated to the relentless pursuit of sporting event attendance. The way I see it, we all have our interests that we're willing to spend irrational amounts of time and money on — for me, it's sports travel. I love immersing myself in a city's culture and traditions through its sports teams and stadiums, and I hope my experiences can be of help to you as you plan your own sporting itineraries and general travel plans.
Through this blog I aim to serve those who are curious about the greater world, faraway lands and different cultures. I believe it's important to demonstrate what it's like to seek out the unfamiliar and to inspire people to step outside their comfort zone and experience cultures different from their own.
This site serves partly as a living record of the venues I visit, a way to motivate myself to see more of the world through sports, and a chance to share my experiences and compare them to the other sports-traveling nuts out there who spend gobs of money just to watch athletes hit each other and/or send inanimate objects in motion.
Check out my stadium guides and city guides for my perspective as a sports fan visiting the stadiums and places that form the basis of our thrilling sports vacations.
When not traveling the world in search of a good game, I spend time on web and mobile projects as a developer and content consultant, playing rec-league hockey and creating Simpsons memes. Previously I was a sportswriter, editor and digital media manager with previous experience at ESPN.com, The Sacramento Bee and the Wilmington (Delaware) News Journal. You can learn more about me at my portfolio site.
Contacting Itinerant Fan
Got an idea, a suggestion or any other type of feedback? You can reach out to me using the form below, or by any of the following methods:
Additionally, you can sign up for my newsletter for regular updates by clicking on this link.
Happy travels!
— Edward de la Fuente
Founder, Itinerant Fan