City sports travel guides
Other than seeing the games, our favorite aspect of sports travel is seeing the cities themselves. We've done a lot of exploring over the years and enjoyed a wealth of non-sports experiences when we're not watching games. That's why we've written the city sports travel guides you see below.
Meant as a companion to our stadium guides, these city guides are meant to help you get the most out of your sports-themed trips to major cities.
Check them out for advice on transportation, hotels, restaurants and other things to do while you wait for kickoff, first pitch, tipoff or puck drop.
Note: Guides are listed in alphabetical order by city.
City sports travel guides
Atlanta
The vibrant "Capital of the New South" is both a cultural and a sports mecca.
Baltimore
The home of the first "retro" ballpark, Charm City is also a hotbed of history and culture.
Boston
The region's sports scene is full of tradition and history — and so is the city itself.
Buffalo
Head to Western New York and hang out with some of the most fun-loving fans in sports.
Chicago
See the Windy City from sky-high and eat deep-dish pizza before the games.
Cincinnati
On the banks of the Ohio River lies a city full of history, culture and fervent sports fans.
Cleveland
The Rock and Roll Hall of Fame's home is as passionate about culture as about sports.
Dallas/Fort Worth
They do everything big in Texas, including their stadiums and the events inside them.
Denver
The Mile High City is a sportsman's dream, from spectator sports to outdoor activities.
Detroit
They're passionate about sports in the Motor City, but there's more to do around town.
Houston
Sports and culture collide in the sprawling "Space City," the largest metropolis in Texas.
Indianapolis
The devotion to hoops and auto racing is apparent, and so is the culture in "Circle City."
Kansas City
Go for the sports, stay for the lip-smacking barbecue and a surprisingly cosmopolitan city.
Las Vegas
One of the world's preeminent tourist destinations is now a legitimate sports mecca.
Los Angeles/Anaheim
Don't let SoCal traffic stop you from seeing all the glitz and glamour L.A. has to offer.
Miami
Enjoy the weather, beaches and everything South Florida has to offer besides the games.
Milwaukee
Wisconsin's largest city is well known for beer, brats and cheese — and sports, of course.
Minneapolis/St. Paul
The Twin Cities region is full of culture and surprises — as long as it isn't too cold.
Montreal
Get a taste of Quebecois culture and see a variety of sports in this fascinating city.
Nashville
Honky tonk, hockey and football — even in Music City, sports plays a big role.
New Orleans
Amid all the great food, live music and nightlife, there's room for sports in the Big Easy.
New York City
With so many teams and so many sights to see, the Big Apple truly lives up to its name.
Philadelphia
Eat a cheesesteak and learn about the Founding Fathers, but there's more to see in Philly.
Phoenix
The Valley of the Sun has quickly become a hub for some of sports' biggest events.
Pittsburgh
The Steel City offers rabid black-and-gold sports fans, beautiful scenery and good eats.
Portland
More than a haven for hipsters, it's a sports paradise for spectator and participant alike.
Raleigh/Durham
This famed college hoops hotbed offers even more to experience in sports and culture.
St. Louis
There's more than just the Gateway Arch in a city full of culture and unique cuisine.
Salt Lake City
The hub of Mormon life has also grown into a vibrant metropolis – and sports haven.
San Francisco Bay Area
Take in the beautiful scenery of the Bay before enjoying the region's vibrant sports scene.
Seattle
Drink coffee, dodge the rain and experience the unique hub of the Pacific Northwest.
Tampa Bay
Lounge on the beach, enjoy the beauty of the Gulf Coast and see some big-time sports.
Toronto
Head north of the border to see the sprawling melting pot that is Canada's largest city.
Vancouver
The largest city in Western Canada offers stunning scenery and a vibrant sports culture.
Washington, D.C.
The center of U.S. government also boasts a thriving sports scene with passionate fans.
If you're looking for more sports travel guides, don't forget to check out our stadium guides to venues in the major North American sports!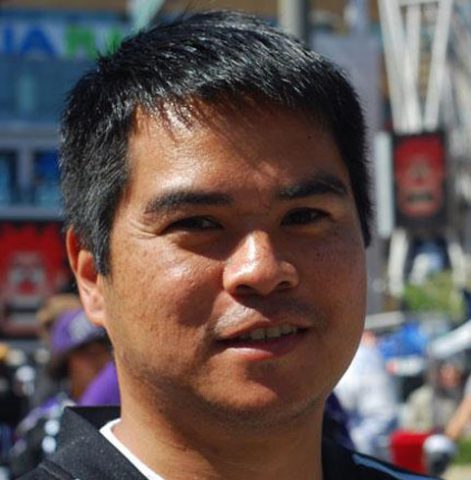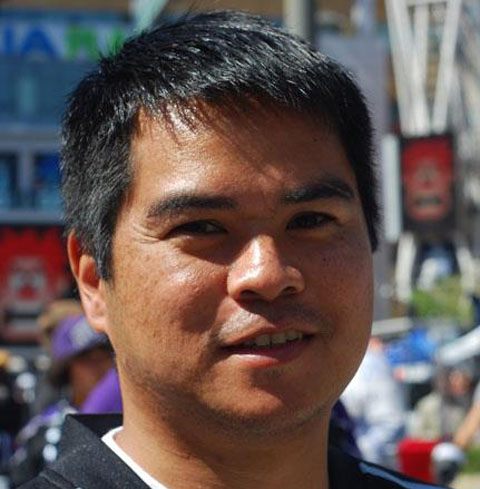 Edward de la Fuente | Itinerant Fan
I live for sports, and I love to travel. My biggest thrill is combining the two. I've been blogging about sports travel for more than a decade, and traveling for sports for twice as long.
About me | FAQ | Buy me a beer 🍺
Affiliate Disclosure
Please note that some of the links above are affiliate links, and at no additional cost to you, we earn a commission if you make a purchase. These recommendations are only for companies that we've used and have proven to enhance our sports travel experiences. To find out more about our affiliate partnerships, please read our Affiliate Disclaimer.