As I've said many times before, NFL schedule release day is one of my favorite days of the year, because it means I can get started on formulating NFL road trip ideas. I love imagining the possibilities for how to get to as many stadiums as possible on a limited budget, and the logistics behind them.
As we all know, though, travel planning for the 2020 season comes fraught with peril. We don't know whether major alterations to the schedule will be necessary, or if there will even be a season, or if fans will be allowed into stadiums, or if flying, staying in hotels, etc. will be anything near normal.
But for purposes of this annual exercise, let's put all of that out of our minds and proceed as though everything will be "normal" — that the schedule is played without changes, that fans can attend games, that travel isn't massively restricted. That's all we can do right now — hope that life will reach some semblance of normal by the fall, and then wait to see how it all plays out.
That said, see below for our road trip ideas for the 2020 season. Longtime readers of this blog will see that I renamed this post from "twinbill ideas," but the concept remains the same.
I try to stick to the following criteria: The games must be on consecutive days (so no Thursday-Sunday suggestions — that's two extra days of lodging and expenses), and they must be in cities within a reasonable one-day driving distance of one another (maximum 400 miles). I realize you can go to just about any game you want on Sunday and then fly to the Monday-night home city, but convenience is a major factor in formulating these ideas.
Week 1
Sunday, Sept. 13: Browns at Ravens, 1 p.m. ET
Monday, Sept. 14: Steelers at Giants, 7:15 p.m. ET
There's an intriguing AFC North battle in Week 1, as the Browns travel to M&T Bank Stadium looking to assert themselves as playoff contenders, and the Ravens try to get over the disappointment of last season's playoff flameout. From there, head north on I-95 to East Rutherford, N.J., and catch the post-Eli Giants opening up their season against the Steelers at MetLife Stadium.
Distance between stadiums: 189 miles
Week 2
Sunday, Sept. 20: Chiefs at Chargers, 4:25 p.m. ET
Monday, Sept. 21: Saints at Raiders, 8:15 p.m. ET
For the first time, one of our NFL road trip ideas involves passing through Sin City — and not just to gamble. And this is a new stadium twinbill! Start on Sunday with the Chargers hosting the defending champion Chiefs in their first regular-season game at the new SoFi Stadium (the Rams will have officially christened the new palace in Inglewood the week prior). Then drive up Interstate 15 to Las Vegas, where the Raiders will debut Allegiant Stadium in front of a prime-time audience against the Saints.
Distance between stadiums: 278 miles
Week 3
Sunday, Sept. 27: Bengals at Eagles, 1 p.m. ET
Monday, Sept. 28: Chiefs at Ravens, 8:15 p.m. ET
On Sunday, No. 1 overall draft pick Joe Burrow and the Bengals face a tough road test at Phladelphia's Lincoln Financial Field. From there, make the short trek down to Baltimore's M&T Bank Stadium and see a potential AFC Championship game preview when the Ravens welcome the Chiefs.
Distance between stadiums: 99 miles
Week 4
Sunday, Oct. 4: Colts at Bears, 1 p.m. ET
Monday, Oct. 5: Falcons at Packers, 8:15 p.m. ET
Philip Rivers will be getting used to his new role as the Colts' starting QB by the time this matchup rolls around … but who will be under center for the Bears? Find out by visiting Soldier Field for this Sunday afternoon tilt, then head north to Green Bay for the Monday-nighter against the visiting Falcons at Lambeau Field.
Distance between stadiums: 210 miles
Week 5
Sunday, Oct. 11: Jaguars at Texans, 1 p.m. ET
Monday, Oct. 12: Chargers at Saints, 8:15 p.m. ET
Kick off this NFL road trip idea with a visit to Houston's NRG Stadium for an AFC South battle between the Texans and Jaguars. After heading east on I-10, catch Drew Brees and the Saints hosting his long-ago former team, the Chargers, on Monday night at New Orleans' Mercedes-Benz Superdome.
Distance between stadiums: 354 miles
Week 7
Sunday, Oct. 25: Seahawks at Cardinals, 4:05 p.m. ET
Monday, Oct. 26: Bears at Rams, 8:15 p.m. ET
How is that Kyler Murray-to-DeAndre Hopkins connection working out? Find out with a visit to State Farm Stadium in Glendale, Ariz., where the Cardinals' offense will face a stiff test in the division rival Seahawks. Then head west to Inglewood, Calif., and see the Rams at SoFi Stadium as they take on the Bears.
Note: You could start this trip in Vegas instead of Arizona, as the Raiders host Tom Brady and the Buccaneers in the Sunday-night matchup at Allegiant Stadium. Definitely a better matchup, but since we did an L.A./Vegas road trip idea earlier in the season, I figured I'd include Arizona in this one.
Distance between stadiums: 377 miles
Week 8
Sunday, Nov. 1: Cowboys at Eagles, 8:20 p.m. ET
Monday, Nov. 2: Buccaneers at Giants, 8:15 p.m. ET
Here's a primetime twinbill to check out: On Sunday night, catch the NFC East clash between the Cowboys and Eagles at Lincoln Financial Field, then head to MetLife Stadium on Monday night and see the Giants take on the Bucs — how will Tampa Bay be doing with Tom Brady under center?
Distance between stadiums: 96 miles
Week 9
Sunday, Nov. 8: Seahawks at Bills, 1 p.m. ET
Monday, Nov. 9: Patriots at Jets, 8:15 p.m. ET
This road trip begins at New Era Field outside Buffalo, where the Bills host the Seahawks. From there, head across New York state until you get to East Rutherford, N.J., and see how the new-look Patriots are doing with someone other than Tom Brady at the helm. Can the AFC East rival Jets take advantage in this clash at MetLife Stadium?
Total distance between stadiums: 359 miles
Week 10
Sunday, Nov. 15: Redskins at Lions, 1 p.m. ET
Monday, Nov. 16: Vikings at Bears, 8:15 p.m. ET
Start at Detroit's Ford Field for this clash of recent bottom-dwellers — if you're an Ohio State fan, you can at least see how the Nos. 2 and 3 overall picks, Chase Young and Jeff Okudah, are doing (not to mention Redskins QB Dwayne Haskins). Then get yourself to Chicago by Monday night to see the Bears and Vikings battle in an NFC North tilt at Soldier Field.
Note: Green Bay is also at home on Sunday, taking on the Jaguars at Lambeau Field, if you'd like a different NFC North option for this trip.
Total distance between stadiums: 280 miles
Week 11
Sunday, Nov. 22: Steelers at Jaguars, 1 p.m. ET
Monday, Nov. 23: Rams at Buccaneers, 8:15 p.m. ET
One of several NFL road trip ideas that stays in-state, this jaunt through Florida begins in Jacksonville with the Jaguars hosting the Steelers at TIAA Bank Field (remember, the Jaguars were set to host two games in London before the NFL decided to cancel all International Series games for 2020). Then, cruise through the Sunshine State (in your convertible with the top down, hopefully) to Tampa and see the Brady-led Bucs in prime time against the Rams at Raymond James Stadium.
Distance between stadiums: 204 miles
Week 12
Sunday, Nov. 29: Cardinals at Patriots, 1 p.m. ET
Monday, Nov. 30: Seahawks at Eagles, 8:15 p.m. ET
Hit the road for Thanksgiving weekend! Check out the Patriots hosting the Cardinals at Gillette Stadium on Sunday before heading down to Philadelphia's Lincoln Financial Field to see this playoff rematch between the Seahawks and Eagles.
Note: You have some options here. You can see Rams-Bills at New Era Field or Dolphins-Jets at MetLife Stadium, both in the early Sunday window, and both sites are reasonably close to Philly. Also, if you have reason to be in Pennsylvania for the holiday, make it a three-game weekend by seeing the Steelers and Ravens at Pittsburgh's Heinz Field on Thanksgiving night.
Distance between stadiums: 302 miles
Week 13
Sunday, Dec. 6: Patriots at Chargers, 4:25 p.m. ET
Monday, Dec. 7: Bills at 49ers, 8:15 p.m. ET
This California coast road trip starts in SoCal with the Patriots visiting the Chargers at SoFi Stadium. From there, head north to the Bay Area and see the defending NFC champion 49ers host the Bills in the Monday night matchup at Levi's Stadium.
Note: If you do have some spare time on your hands, do what the Patriots will likely do and spend the week in Southern California. Return south after the 49ers game and see the sights until Thursday, Dec. 10, when the Patriots come back to SoFi to play the Rams.
Distance between stadiums: 351 miles
Week 14
Sunday, Dec. 13: Cowboys at Bengals, 1 p.m. ET
Monday, Dec. 14: Ravens at Browns, 8:15 p.m. ET
Stay within Ohio for this road trip that begins in Cincinnati, with the visiting Cowboys descending on Paul Brown Stadium to battle Joe Burrow and the Bengals. Then go northeast on Interstate 71 to Cleveland and catch the Browns on Monday night at FirstEnergy Stadium as they host Lamar Jackson and the Ravens.
Distance between stadiums: 252 miles
Week 15
Sunday, Dec. 20: Lions at Titans, 1 p.m. ET
Monday, Dec. 21: Steelers at Bengals, 8:15 p.m. ET
Here's another of our NFL road trip ideas that involves the Bengals, this time on Monday night when they welcome the Steelers to Paul Brown Stadium. Before that, though, see if the Titans are building on last season's run to the AFC title game when they host the Lions at Nissan Stadium in Nashville.
Distance between stadiums: 270 miles
Week 16
Sunday, Dec. 27: Browns at Jets, 1 p.m. ET
Monday, Dec. 28: Bills at Patriots, 8:15 p.m. ET
For this post-Christmas jaunt, you can find out how the race is shaping up in the AFC East. See the Jets take on the Browns at MetLife Stadium on Sunday, then head up to Gillette Stadium in Foxborough, Mass., for what promises to be a crucial Bills-Patriots clash on Monday night.
Distance between stadiums: 207 miles
Got a few different NFL road trip ideas in mind that you'd like to share? Drop me a line and let me know! And let's hope that we can hit the road this fall as intended.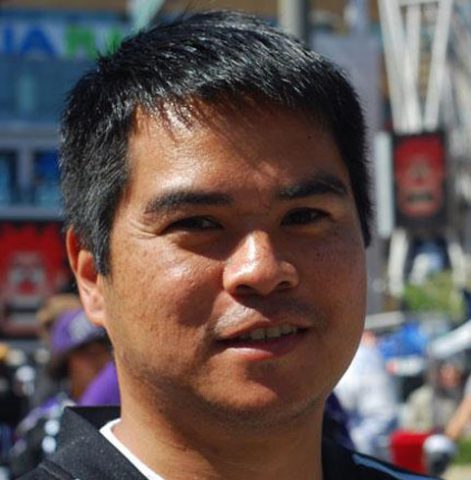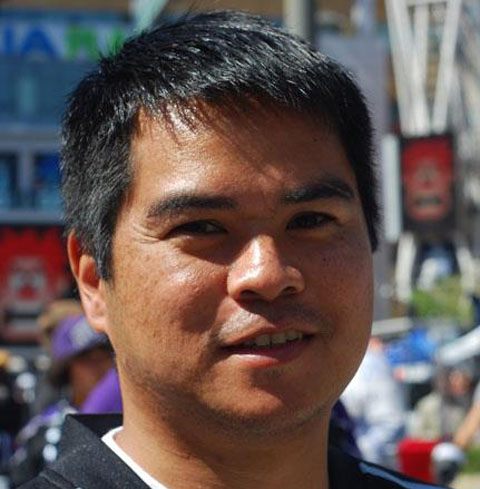 Edward de la Fuente | Itinerant Fan
I live for sports, and I love to travel. My biggest thrill is combining the two. I've been blogging about sports travel for more than a decade, and traveling for sports for twice as long.
About me | FAQ | Buy me a beer 🍺
Affiliate Disclosure
Please note that some of the links above are affiliate links, and at no additional cost to you, we earn a commission if you make a purchase. These recommendations are only for companies that we've used and have proven to enhance our sports travel experiences. To find out more about our affiliate partnerships, please read our Affiliate Disclaimer.