Indianapolis sports travel guide
Our city guides are meant to showcase the best of a metropolitan area from the perspective of a sports fan visiting Indianapolis to watch their favorite teams in a game or two. Here's our guide to the best of Indianapolis sports travel.
* * *
Indianapolis has established itself as a center for sports in many ways, what with various large-scale events (Super Bowls, Final Fours and the like) taking place there and the Big Ten football championship game and NFL scouting combine among the events happening annually.
But two sports in particular are an indelible part of the city's sports identity.
Basketball will always be king in Indiana, as evidenced by the popularity of the movie "Hoosiers" and the prevalence of the sport in gyms and field houses throughout the state.
Meanwhile, the spotlight during the month of May is reserved for auto racing, with events leading up to the Indianapolis 500 — which is always held the day before Memorial Day.
Thanks to the Colts, football plays a huge role in the city's culture as well, and various other events around town make "Circle City" a city worth visiting nearly year-round for the sports fan.
This guide strives to help you make the most of your Indianapolis sports travel vacation, with tips on what to do when not watching the city's teams in action.
Map of Indianapolis sports venues and attractions
Click placemark in index to find on map | View Indianapolis sports travel guide in a larger map
Where to watch sports in Indianapolis
The venues for the major professional sports teams in Indianapolis are located downtown, and both are hard to miss — which makes it convenient for visitors on sports travel vacations.
The Colts' Lucas Oil Stadium is located on the southern edge of the downtown core, near the city's sprawling Indiana Convention Center, while the Pacers' Gainbridge Fieldhouse — also home to the WNBA's Indiana Fever — is just a few blocks away, on the other side of the train tracks that cut through the area.
The old venues for both teams were also located downtown, not far from where the current stadiums are now. The RCA Dome, which hosted the Colts from 1984 to 2007, stood just across South Street from where Lucas Oil Stadium is now.
Meanwhile, the site of the Pacers' old home, Market Square Arena, is a few blocks north of Gainbridge Fieldhouse and is now the site of businesses and apartments.
Indianapolis Motor Speedway is west of downtown in the appropriately named town of Speedway.
Primary sports venues in Indianapolis
• Gainbridge Fieldhouse: Home of the Pacers and Fever. Located at 125 S. Pennsylvania Street in downtown.
• Indianapolis Motor Speedway: Home of the Indianapolis 500 and Brickyard 400. Located at 4790 W. 16th Street in the town of Speedway.
• Lucas Oil Stadium: Home of the Colts. Located at 500 S. Capitol Avenue.
Arriving and getting around Indianapolis
Getting in
Indianapolis International Airport (IND) is located southwest of the downtown area and serves most major U.S. cities. Each of the prominent U.S. carriers (American, Delta, United, Southwest) as well as budget options such as Spirit and Allegiant, operate service out of IND.
The city's location makes driving a popular option for visitors. Interstates 65, 69, 70 and 74 all converge on Indy; Louisville and Cincinnati are about a two-hour drive away, while Chicago and Columbus are about three hours away.
Greyhound operates a large bus depot offering service to each of the cities mentioned above; the depot is part of Union Station at 350 Illinois Street, a short distance from Lucas Oil Stadium.
Amtrak runs service to Union Station on the Cardinal line between Chicago and New York.
Where to stay
With the Indiana State Capitol, the Indiana Convention Center, the sports venues and countless other attractions nearby, downtown is full of hotels that can suit most budgets.
The Marriott chain in particular has a heavy presence, with several of its brands within walking distance of the convention center and Lucas Oil Stadium. Train and bus travelers might find the Crowne Plaza Downtown convenient — it's attached to Union Station.
Clusters of hotels can also be found near the Indianapolis International Airport, and might be just as convenient location-wise for visitors attending events at Indianapolis Motor Speedway. Click here for a guide to hotels for those traveling to the Indianapolis area.
Getting around
Interstates 65, 70 and 74 all meet in the downtown area, while Interstate 465 is the loop highway that circles the city and provides access to the airport (and runs near Indianapolis Motor Speedway).
The city's bus service is run by a transit service called IndyGo. The authority is currently building a system of three rapid-transit bus lines to better service destinations outside the downtown area. A system map can be found here.
Gameday parking
Both Lucas Oil Stadium and Gainbridge Fieldhouse rely on numerous private parking lots and structures in the downtown area for most of their parking inventory. Parking passes can be purchased in advance for events via the ParkWhiz service.
Indianapolis Motor Speedway is surrounded by lots both on the speedway grounds and on nearby blocks. Tailgating and camping are popular pursuits for Indy 500 and NASCAR events. For more information, click here.
Things to see and do in Indianapolis
Even if your reason for coming to Indianapolis is sports travel, the region has so much more to offer. Here's a guide to some of the things to see during your travels in Indianapolis when the sports teams aren't in action:
Museums, memorials and more
Many of Indianapolis' cultural attractions are within easy reach of the traveler staying downtown.
A lot of them can be found at White River State Park, where you can find the Indiana State Museum, Eiteljorg Museum of Native American art, Indianapolis Zoo and, most notably for the sports traveler, the NCAA Hall of Champions (adjacent to the NCAA's headquarters).
Even if a big race isn't approaching, there's still reason to visit the Indianapolis Motor Speedway. The IMS Museum is open year-round and offers guided tours of the facility, including the chance to ride around the track and kiss the famous brick finish line, as so many past champions have done.
Indianapolis also has numerous monuments commemorating past wars and battles. The most prominent is the Soldiers and Sailors Monument, located in downtown's Monument Circle; underneath the obelisk is the Colonel Eli Lilly Civil War Museum.
A few blocks north is the Indiana World War Memorial, which also houses a museum.
History of literature
Perhaps surprisingly, Indianapolis holds a distinguished place in the history of American literature, with a number of accomplished authors and poets hailing from the city.
Likely the most well-known to contemporary visitors is Kurt Vonnegut. The "Slaughterhouse Five" author's presence is quite visible around town, and the museum and library dedicated to Vonnegut's legacy is located at 543 Indiana Avenue.
Not far from downtown in the Lockerbie Square historic district is the James Whitcomb Riley Museum, the former home of the 19th-century children's poet.
Indy's diverse restaurant scene
Indianapolis, or more broadly the state of Indiana, lays claim to a number of dishes — most prominently the pork tenderloin sandwich, the beef Manhattan (essentially an open-faced pot roast sandwich) and sugar cream pie.
These items can be sampled at restaurants throughout the city, but a good starting point for food is downtown's Indianapolis City Market, home to more than 20 food and drink vendors.
St. Elmo Steak House, likely the city's most well-known restaurant to visitors (or, at least to viewers of the Indiana-set sitcom "Parks and Recreation"), is worth a visit to all but the budget-conscious. Its most popular item, interestingly enough, might just be the shrimp cocktail — the restaurant sells bottles of its spicy shrimp cocktail sauce.
Beyond that, you might be surprised to see the breadth and depth of Indy's food scene. Here's a guide to restaurants in Indianapolis that are popular with visitors and locals alike, and worth visiting during your travels in the city:
• Bluebeard (653 Virginia Ave.): This bustling restaurant named after a Kurt Vonnegut novel serves "contemporary American" cuisine and features a rotating menu and its own bakery.
• Loughmiller's Pub (301 W. Washington Street): Popular with sports fans and state government workers alike, it's a good spot downtown to try the pork tenderloin sandwich.
• Milktooth (534 Virginia Ave.): Part of the trendy Fletcher Place neighborhood just southeast of downtown, this brunch spot recently made a list of the world's best restaurants.
• The Rathskeller (401 E. Michigan Ave.): This busy German beer hall helps anchor Indy's busy Massachusetts Avenue arts district (locals tend to shorten it to "Mass Ave").
• Slippery Noodle Inn (372 S. Meridian Street): Down the street from Lucas Oil Stadium, it claims to be Indiana's oldest bar and often features live music.
• Steak 'n Shake (101 W. Maryland Ave.): Though this Midwest burger chain has restaurants throughout the Indianapolis area, this one is downtown and just down the street from its corporate headquarters, located next to Gainbridge Fieldhouse.
You can also head to the Garage Food Hall (906 Carrollton Ave.) at the northeast edge of the arts district for an eclectic mix of Indy's finest food offerings.
More sports
There are more options to watch team sports during your Indianapolis travels than just the Colts, Pacers and Fever. For starters, you can also catch minor-league baseball downtown — Victory Field, just across West Street from the Indiana Convention Center, is home to the Triple-A Indianapolis Indians (currently an affiliate of the Pittsburgh Pirates).
Lucas Oil Stadium is home to a second-tier professional soccer club, Indy Eleven, which competes in the United Soccer League.
There are several college campuses in Indianapolis but the one that most sports fans likely recognize is Butler University — its men's basketball team is currently a member of the Big East Conference but enjoyed its highest prominence when it made back-to-back NCAA championship games in 2010 and 2011.
The Bulldogs' historic home gym, Hinkle Fieldhouse, is nicknamed "Indiana's Basketball Cathedral" and was used as a filming location for the movie "Hoosiers."
More major college sports can be found at Indiana University and Purdue University, both members of the Big Ten. The two campuses are more than 50 miles from downtown Indianapolis — IU in Bloomington, Purdue in West Lafayette.
Original publish date: May 22, 2019
Most recent update: March 2, 2023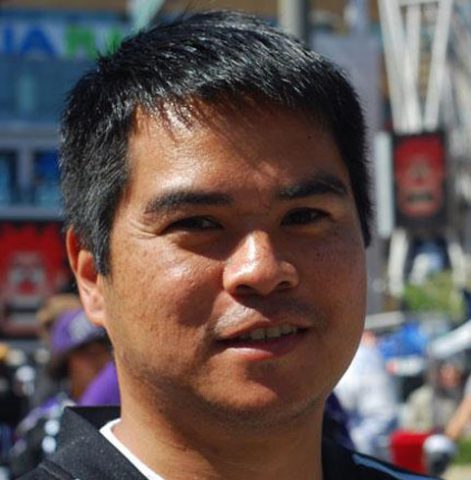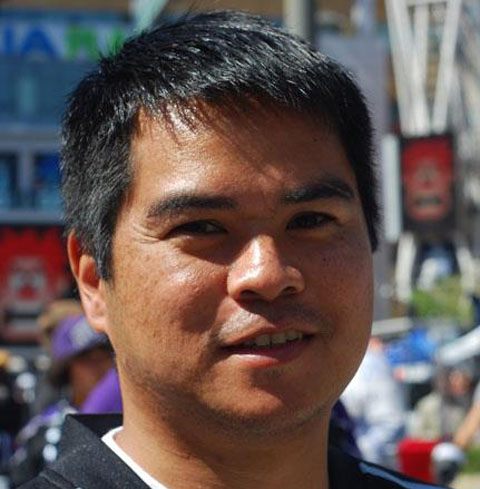 Edward de la Fuente | Itinerant Fan
I live for sports, and I love to travel. My biggest thrill is combining the two. I've been blogging about sports travel for more than a decade, and traveling for sports for twice as long.
About me | FAQ | Buy me a beer 🍺
Affiliate Disclosure
Please note that some of the links above are affiliate links, and at no additional cost to you, we earn a commission if you make a purchase. These recommendations are only for companies that we've used and have proven to enhance our sports travel experiences. To find out more about our affiliate partnerships, please read our Affiliate Disclaimer.