Montreal sports travel guide
Our city guides are meant to showcase the best of a metropolitan area from the perspective of a sports fan visiting Montreal to watch their favorite teams in a game or two. Here's our guide to the best of Montreal sports travel.
* * *
There's no doubt that Montreal is one of the more fascinating cities to visit in all of North America.
It's a place where cultures collide and coexist, where old and new come together, and where opportunities for fun and enjoyment abound for both locals and visitors.
And then there's the French, of course.
Visiting Montreal (and the whole province of Quebec, for that matter) is the closest thing to visiting Europe without leaving North America, what with all the French being spoken and written everywhere. But there's plenty of English as well, making it an easy place for Americans to enjoy, too.
So where does sports fit into all of this? Thanks to the 24-time champion Canadiens, the City of Saints is a veritable hockey mecca. But it's not the only sport that Montrealers love — more on that below.
Here's a guide to enjoying a Montreal sports travel vacation, from checking out the city's teams in action to enjoying everything else that makes the region great.
Top photo credit: Beenerm/Pixabay
Map of Montreal sports venues and attractions
Click placemark in index to find on map | View Montreal sports travel guide in a larger map
Where to watch sports in Montreal
Any travel guide that mentions sports in Montreal begins with the NHL's Canadiens, whose home venue is downtown's Bell Centre. Open since 1996, the arena occupies a prime spot in the central city, and the already lively surrounding neighborhood gets even more lively on game nights.
Montreal has two other major professional sports teams. CF Montreal of Major League Soccer play their home games at Saputo Stadium, located at Olympic Park northeast of downtown, and the Montreal Alouettes of the Canadian Football League play at Percival Molson Memorial Stadium, on the campus of McGill University northwest of downtown.
The city's sports landscape, of course, once included a Major League Baseball team, the Montreal Expos. The team played at Olympic Stadium (next door to Saputo Stadium) before moving in 2005 and becoming the Washington Nationals.
Plenty of baseball fans continue to hold out hope that an MLB franchise will return, and the Toronto Blue Jays have begun holding annual exhibition games at Olympic Stadium.
If you'd like to check out a piece of hockey history, head to the corner of Saint-Catherine Street and Atwater Avenue, where the Canadiens' old home, the Montreal Forum, stands. The building now serves as a mall, with movie theaters, shops and restaurants inside, but Habs mementos can be found throughout the site, including a recreation of center ice inside.
Primary sports venues in Montreal
• Bell Centre: Home of the Canadiens. Located at 1909 Avenue-des-Canadiens-de-Montreal in downtown Montreal.
• Percival Molson Memorial Stadium: Home of the Alouettes. Located at 475 Avenue des Pins on the McGill University campus.
• Saputo Stadium: Home of CF Montreal. Located at 4750 Rue Sherbrooke East inside Olympic Park.
Arriving and getting around Montreal
Getting in
Fliers arriving in Montreal do so via Montreal-Trudeau International Airport (YUL), located about 23 kilometers west of the city center. It regularly receives nonstop flights from many major U.S. cities, particularly those on the East Coast.
Note that Montreal's subway system does not run to the airport; ground transportation options include taxis, shuttles and a 24-hour bus line, route 747, that brings passengers downtown. Riders can purchase a one-day Metro pass for C$10 to board the bus.
If you're coming from another city in Quebec or nearby Ontario (such as Quebec City, Ottawa or even Toronto), taking a ViaRail train is an attractive option. Montreal's Central Station is in the heart of downtown, blocks away from the Bell Centre. You can also reach Montreal from the U.S. via Amtrak's Adirondack train, which travels north from New York City.
If you're considering a road trip through upstate New York, Interstate 87 northward from Albany leads directly to Montreal. At the Canadian border, I-87 becomes Quebec Autoroute 15, after which drivers have about 40 miles before reaching downtown Montreal.
Where to stay
Montreal's downtown is full of hotels for many budgets, and offers the most convenience for hockey fans planning to attend a game at Bell Centre. Two major brand-name hotels, Le Centre Sheraton and the Marriott Chateau Champlain, are a block away from the arena in different directions.
But if proximity to Bell Centre is not a priority, check out Old Montreal on the northeast edge of downtown, along the St. Lawrence River. Many lodging options fitting just about every budget abound amid the cobblestone streets and historic architecture.
Getting around
While Montreal's street layout is easy enough to decipher, the overall orientation of the city — and how locals interpret it — can lead to confusion. That's because, while the street grid appears diagonal when looking at it on a map, residents generally refer to cardinal directions in relation to the grid, not a compass.
So if you're heading west on Rue Ste. Catherine Ouest (west), for example, you're actually traveling southwest. It's best not to think about it that way, of course, but it's something to keep in mind if, say, you're looking for an out-of-the-way location.
If you're visiting on a sports travel vacation, you might be best off taking advantage of the Montreal Metro as much as possible. The subway system consists of four lines, two of which cut through the downtown area.
Each of the above mentioned sports venues have nearby stops: Use Lucien-L'Allier on the Orange Line to get to Bell Centre, Pie-IX on the Green Line for Saputo Stadium and Olympic Stadium, and Place-des-Arts on the Green Line for Percival Molson Memorial Stadium. On Alouettes gamedays, a free shuttle operates from Place-des-Arts to the stadium.
Gameday parking
Spaces are at a premium in the area surrounding Bell Centre, but the arena does have its own parking structure. And there are numerous private structures around the surrounding blocks, but expect to pay C$20 or more for entry depending on proximity to the arena.
Parking is also somewhat limited at Percival Molson Memorial Stadium, part of the McGill University campus, but there are three lots within a short walking distance.
Parking is more plentiful at Saputo Stadium, part of the Olympic Park, but note that there are sometimes lots of other things happening around the park (which still operates several old venues from the 1976 Olympics for public use) and this can limit parking availability on Impact gamedays.
Things to see and do in Montreal
Even if your reason for coming to Montreal is sports travel, the region has so much more to offer. Here's a guide to some of the things to do during your Montreal travels when you're not watching the sports teams in action:
Experience the old and the new
A stroll through Old Montreal is one of the most charming experiences the city can offer — especially in the summertime, though the winter has its charms as well.
You can reach the area by taking the Metro to Champ-de-Mars station and then walking "south" to Place Jacques-Cartier, a plaza filled with restaurants and boutiques. Don't forget to walk down the narrow St-Paul Street and check out the nearby Bonsecours Market.
Other nearby attractions include the Montreal Science Centre, La Grand Roue (ferris wheel) and the Montreal Zipline.
Take in a 'royal' view
Montreal gets its name from the small mountain looming over downtown, known as Mount Royal (Mont-Real in French).
While there are plenty of outdoor activities to enjoy in the surrounding park — which effectively serves as Montreal's version of Central Park — it's worth it simply to go up to visit the Mount Royal Chalet and its nearby observation deck, which gives visitors the splendid view of downtown that you can see at the top of this page.
You can reach the chalet via public transit by taking the Metro Orange Line to the Mont-Royal stop and then catching bus line 11 into the park (Note: You will have to hike a short distance from the bus stop.)
Get a taste of Montreal
You may be in Montreal for sports, but be sure to come with a big appetite during your travels!
The City of Saints lays claim to a cuisine all its own, with some of its beloved items well known and others more of a mystery to outsiders. Here's a guide to some of the things worth trying during your travels through Montreal:
Poutine
The dish of fries topped with gravy and cheese curds is so ubiquitous around Quebec that even the major fast-food chains serve a version of it. It's truly everywhere in Montreal, but La Banquise (994 Rue Rachel, near the Mont-Royal Metro stop) carries one of the strongest reputations of any poutinerie in the city — and it's open 24 hours.
Smoked meat
Montreal's answer to New York-style pastrami is just about as widespread around town as poutine, with delis everywhere. Schwartz's Deli (3895 Boulevard Saint-Laurent, near the Sherbrooke Metro station) is considered the gold standard. If you'd rather stay closer to downtown, an alternative is Dunn's Famous (1249 Metcalfe Street), which serves smoked meat, poutine AND smoked meat poutine.
Bagels
Rivaling poutine and smoked meat as the most beloved food item in the city, the Montreal-style bagel can be found throughout town but is most prevalent in the Mile End neighborhood north of downtown. The two most well-known bagel purveyors have locations here: St-Viateur (263 Rue St-Viateur) and Fairmount Bagel (74 Fairmount Ave. West).
Hot dogs
Yes, Montreal also has its own version of the hot dog, known as a "Steamie." It's typically served loaded with the usual fixings (onions, mustard) and some not-so-conventional toppings (cole slaw). Try one at Decarie Hot Dogs (953 Boulevard Decarie near the Cote-Verdu Metro stop).
If you're looking for a vivid look into Montreal's nightlife scene, there's only one logical starting point: Crescent Street, which stretches for three blocks between Rue Sherbrooke and Boulevard Rene-Levesque and is lined throughout with bars and nightclubs. Crescent Street is just three blocks from the Bell Centre.
More sports
It's not just about team sports in Montreal — check out these events as well during your travels:
Formula 1's Canadian Grand Prix comes to Montreal's Circuit Gilles-Villeneuve every summer. The racetrack is located across the St. Lawrence River from downtown at the Parc Jean-Drapeau.
Montreal hosts a major tennis tournament called the Rogers Cup each year, alternating between the men's and women's tours (the women compete in even-numbered years). The venue, IGA Stadium, is located northwest of downtown in Jarry Park — which has its own sports history as the original home of the Expos.
Original publish date: March 16, 2020
Most recent update: March 2, 2023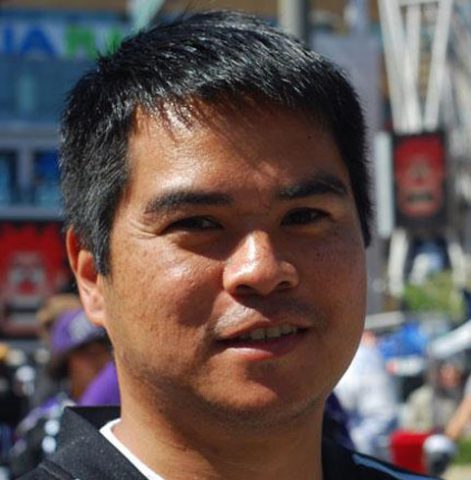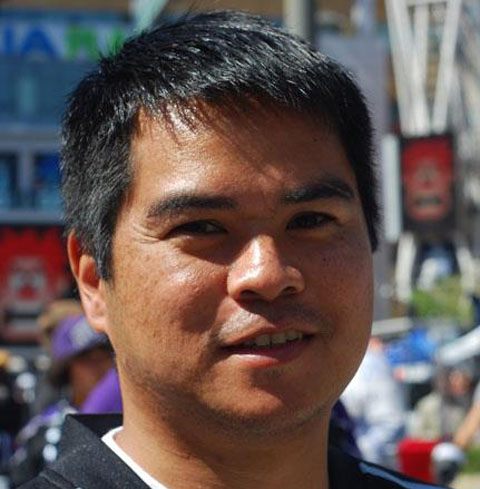 Edward de la Fuente | Itinerant Fan
I live for sports, and I love to travel. My biggest thrill is combining the two. I've been blogging about sports travel for more than a decade, and traveling for sports for twice as long.
About me | FAQ | Buy me a beer 🍺
Affiliate Disclosure
Please note that some of the links above are affiliate links, and at no additional cost to you, we earn a commission if you make a purchase. These recommendations are only for companies that we've used and have proven to enhance our sports travel experiences. To find out more about our affiliate partnerships, please read our Affiliate Disclaimer.