Bell Centre
Our guide to Bell Centre in Montreal includes information on events, tickets, parking, public transportation, nearby hotels and restaurants, seating and more. Read on to find out how to get the most out of your gameday experience.
* * *
In a hockey-mad city like Montreal, and in the home of a Canadiens franchise that, thanks to 24 Stanley Cup championships, boasts as much tradition as any in the NHL, it stands to reason that the arena there would be as close to a mecca as anything in the sport.
And you'd be sort of right. Bell Centre, home of the Canadiens since 1996, is certainly a shrine, its atmosphere befits the home of a storied franchise, and its status as a primary event center in the heart of a beautiful and vibrant city can't be beat.
Then again, the Habs haven't won a Cup since 1993, and thus haven't won one as tenants of their current home, so it doesn't exactly house a ton of fond memories for the home fans. (For more on the team's former home, the old Montreal Forum, read on — you might be surprised to find out it's still standing.)
Still, if you love hockey, a visit to Montreal and an event at Bell Centre is well worth the trip, for many different reasons.
Looking for Bell Centre event tickets? Search events on Ticketmaster.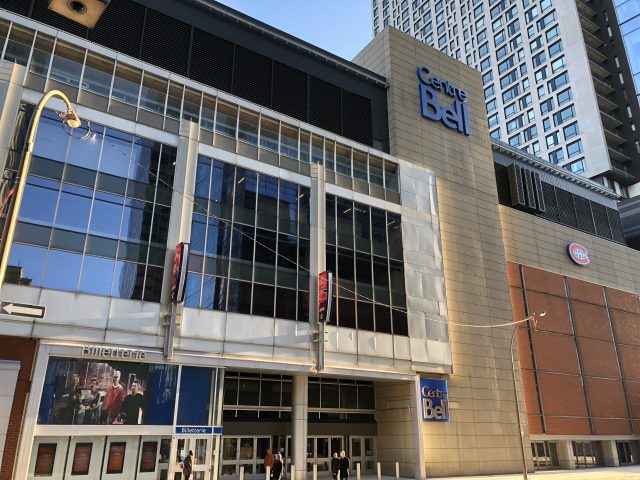 Getting to the arena
If you've never been to Montreal (or spent any time in Quebec or even any part of Canada, for that matter), you may find the prevalence of French, both in conversation and on signs, a little disconcerting.
You'll quickly get over it — it's part of the fun of visiting the city, and besides, nearly every Montrealer can quickly transition to English if need be. But you need to be aware of it, since French shows up everywhere, including on the scoreboards and ribbon boards inside Bell Centre.
Besides, the more aware you are of all the French, the more prepared you'll be to get to Bell Centre. If you're visiting Montreal, you might be staying in a downtown hotel, and many of them are within an easy walking distance of the arena (unless, of course, it's the dead of winter and freezing outside).
The arena can be somewhat hidden among all the tall buildings nearby, so look for either Boulevard Rene-Levesque or Rue Peel, two major downtown streets that intersect within a couple blocks — if you can get on one of those two streets, you'll be on the right track.
If you'd rather not walk, or are coming from a greater distance, use Montreal's very efficient Metro subway system, which services nearly every spot in town a tourist would frequent.
For Bell Centre, use the Orange line and disembark at the Lucien-L'Allier station next door, then walk through an underground tunnel into the arena. (The Lucien-L'Allier station is also a departure/arrival point for regional trains.) If you're on the Green line and don't want to transfer, you can get off at the Peel station and walk about half a mile.
For drivers, a major highway, Route 720 (Autoroute Ville-Marie) runs right into downtown and has an exit nearby (Exit 4, Rue de la Montagne/Rue St. Jacques).
Parking at Bell Centre
Bell Centre operates a parking structure underneath the arena that costs C$29 to enter for Canadiens games.
Other options, many of them cheaper, can be found throughout the downtown area. For Canadiens games and other events at Bell Centre, advance parking can be purchased via the Best Parking website.
Montreal hotels near Bell Centre
• Le Centre Sheraton Montreal Hotel – 0.1 miles away
• Montreal Marriott Chateau Champlain – 0.2 miles away
• Hotel Le Crystal Montreal – 0.2 miles away
Search for more Montreal hotels on Booking.com.
Map of the surrounding area
Things to do around the arena
With two major hotels, Le Centre Sheraton and the Marriott Chateau Champlain, just blocks away and many restaurants and bars on the surrounding streets, there are countless ways to pass the time before or after games.
The area around Bell Centre is one of Montreal's most vibrant districts and is a great starting point to check items off your Montreal bucket list.
If it's your first visit, you may want to try to find a few local specialities, such as smoked meat (think pastrami, just spiced a little differently) and poutine (french fries with gravy and cheese curds, and sometimes other things on top).
If you really want to live it up, head to Crescent Street, just three blocks west of the arena, where Montreal's best nightlife is, as well as a few good restaurants. If you'd rather wait until after your Bell Centre event, most of the establishments on Crescent Street stay open well past midnight.
Farther west, at the corner of Saint-Catherine and Atwater streets, you'll find the old Montreal Forum, home of the Canadiens from 1926 to 1996 and site of many of the franchise's memorable moments. The building has been converted into a mall, but many mementos remain of its glorious past. The Habs operate a team store within the mall as well.
For more on visiting Montreal, check out our Montreal sports travel guide.
Montreal restaurants near Bell Centre
• Jerry – Canadian, 0.1 miles away
• La Cage Brasserie Sportive – pub, 0.1 miles away
• Rotisserie St-Hubert – Canadian, 0.1 miles away
Search for more Montreal restaurants on Tripadvisor.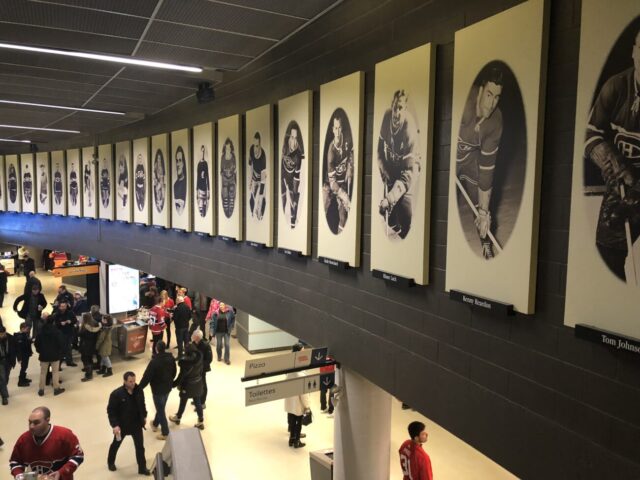 Watching a game at Bell Centre
If you're visiting the home of the Habs, you owe it to yourself to spend some time taking in the team's illustrious history. That's generally pretty easy to do at Bell Centre, whether you're there for a hockey game or another event.
Start at what's called Centennial Plaza outside the arena's east side (the plaza was moved from its original spot to make way for development), which includes statues of four Canadiens greats and numerous tributes to the team's championships and historic moments.
You'll also find many artifacts and displays within the arena itself, and be sure to check out all the banners and retired numbers hanging from the rafters. Bell Centre also was home to an extensive Canadiens Hall of Fame museum, but interestingly, the team decided to close it in 2015.
Also, check out the exhibit on the concourse dedicated to Youppi!, the furry orange mascot who can usually be found entertaining fans nearby before games. Youppi! was originally the mascot for MLB's Montreal Expos, but when the team relocated to Washington and became the Nationals in 2004, the Canadiens quickly adopted Youppi! as their own. This history is covered in the Youppi!ville exhibit.
Really, the tributes to Canadiens history is what sets Bell Centre apart from its fellow NHL venues, because if you take that away, it's just a regular ol' arena — albeit a pretty big one seating capacity-wise, as hockey barns go. The squarish shape of Bell Centre's exterior does little to set it apart from the downtown office buildings and lofts that surround it, and once inside, the seating bowl is pretty standard (though sight lines are generally very good regardless of where you sit).
As for game presentation, well, that's definitely something they do well in Montreal. Bell Centre has taken it to the next level in recent years as something of a pioneer of on-ice projections that are starting to become more popular around the NHL, so get to your seating area early if you'd like to see it.
During the game, you'll quickly become well-versed in French hockey terms if you're observant, as the scoreboard will flash "But" after goals and make references to "la LNH," among other things.
And Canadiens fans, despite their franchise's history of success having dried up over the last 20 seasons, are among the most knowledgeable in the league. Overhearing the fans in the seating bowl comment on the play on the ice is one of the treats of the Bell Centre experience.
Interested in a suite at Bell Centre? Buy suite tickets on SuiteHop.
Food and drink at Bell Centre
The food choices are fairly uninspiring, but at least you can get poutine and wash it down with a Molson Canadian.
The Canadiens have worked to improve this in recent years, though, adding a "Marche" (French for "market" — you'll see that word quite a bit around Montreal) on the M2 level that includes stands for Texas BBQ, tacos, sushi, poutine and more, as well as beers on tap.
Be prepared for sticker shock as well — nearly all beer options inside the arena cost more than C$10, a hefty price even if the U.S.-Canada exchange rate is unfavorable to the Canadian dollar.
Original publish date: February 4, 2016
Most recent update: November 3, 2023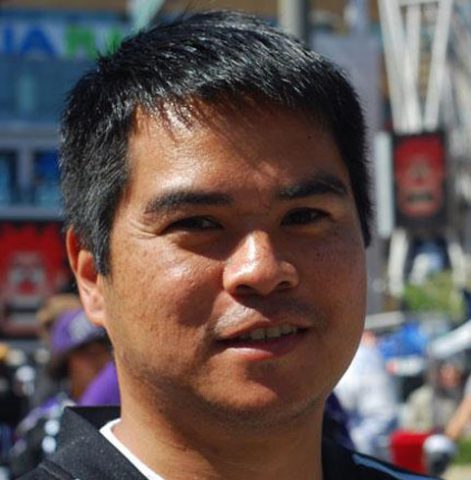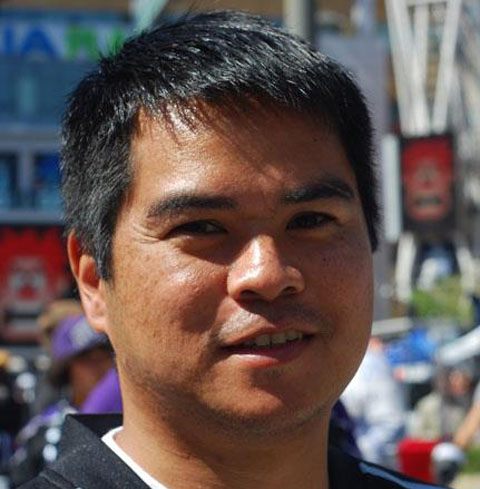 Edward de la Fuente | Itinerant Fan
I live for sports, and I love to travel. My biggest thrill is combining the two. I've been blogging about sports travel for more than a decade, and traveling for sports for twice as long.
About me | FAQ | Buy me a beer 🍺
Affiliate Disclosure
Please note that some of the links above are affiliate links, and at no additional cost to you, we earn a commission if you make a purchase. These recommendations are only for companies that we've used and have proven to enhance our sports travel experiences. To find out more about our affiliate partnerships, please read our Affiliate Disclaimer.
The Particulars
Home Teams
Montreal Canadiens
Address
1909 Avenue des Canadiens-de-Montreal
Montreal, QC H4B 5G0
Year Opened
1996
Capacity
21,273
Upcoming Events
All times local
AEW Presents Dynamite/Rampage
Wednesday, December 6, 2023
7:30 pm
Get tickets at Ticketmaster »

Centre Bell - Repas Restaurant Mythik - All Elite Wrestling
Wednesday, December 6, 2023
7:30 pm
Get tickets at Ticketmaster »

Centre Bell - Repas Restaurant 9-4-10 Steakhouse - All Elite Wrestling
Wednesday, December 6, 2023
7:30 pm
Get tickets at Ticketmaster »

Centre Bell - Repas Restaurant Canti - All Elite Wrestling
Wednesday, December 6, 2023
7:30 pm
Get tickets at Ticketmaster »

Visites Guidées Centre Bell - Bell Centre guided tours
Thursday, December 7, 2023
12:00 am
Get tickets at Ticketmaster »