Portland sports travel guide
Our city guides are meant to showcase the best of a metropolitan area from the perspective of a sports fan visiting Portland to watch their favorite teams in a game or two. Here's our guide to the best of Portland sports travel.
* * *
The city of Portland, Oregon, is a recreational athlete's paradise, with miles upon miles of bike and hiking trails, two nearby rivers that support all sorts of water sports, and a wonderfully picturesque setting in which to do it all in.
It's also famous as the home of Nike and well-known for its food and craft beer scene.
Amid all that, there's still room for spectator sports in the City of Roses. The NBA's Trail Blazers dominate the scene — rightfully so considering their history there — but Portland has a few other pro sports teams that fans throw their passions toward.
This guide will show you how you can make the most of a sports travel vacation to Portland, and what you can do when you're not watching the teams.
Map of Portland sports venues and attractions
Click placemark in index to find on map | View Portland sports travel guide in a larger map
Where to watch sports in Portland
Any discussion of Portland sports teams — and Portland sports travel — usually begins with the Trail Blazers, who currently make their home at the Moda Center (formerly known as the Rose Garden). The arena sits just across the Willamette River from downtown Portland.
Before that, the Blazers famously occupied the NBA's smallest arena, the Memorial Coliseum, which had a capacity of just 12,888 and presented one of the league's most intimate atmospheres because of the venue's snugness.
The Coliseum still stands next door to Moda Center and is home to the city's junior-level hockey team, the Portland Winterhawks of the Western Hockey League.
Meanwhile, the city's two soccer teams, the Portland Timbers of MLS and the Portland Thorns of the National Women's Soccer League, play at Providence Park in the Goose Hollow neighborhood. It's a converted minor-league baseball stadium that has proven itself to be a worthy soccer-viewing home for the Timbers Army and other spectators.
The venues
• Moda Center: Home of the Trail Blazers. Located at 1 Center Court in the city's Rose Quarter.
• Providence Park: Home of the Timbers and Portland Thorns FC. Located at 1844 SW Morrison Street.
• Veterans Memorial Coliseum: Home of the Portland Winterhawks. Located at 300 N. Winning Way in the Rose Quarter.
Arriving and getting around Portland
Getting in
A Portland sports travel vacation usually starts with arrival at Portland International Airport (PDX), which is located some 10 miles northeast of downtown, nestled in a spot alongside the Columbia River. It's a hub for Alaska Airlines and offers nonstop flights to most major U.S. destinations, particularly those on the West Coast.
Union Station, in the Pearl District just north of downtown, is Portland's Amtrak hub and is serviced by three routes, two of which travel up and down the Pacific coast and link Portland with other Pacific Northwest locales such as Seattle and Vancouver. Another route, the Empire Builder, connects Portland with points east and travels as far as Chicago.
Drivers' main connection with the city is via Interstate 5, which runs along the Pacific coast from Seattle to San Diego. Interstate 84 also reaches the city and can be used by travelers coming west from Twin Falls, Idaho, and Salt Lake City.
You can reach Portland by bus via Greyhound, which operates a stop at Union Station.
Where to stay
Major-brand hotels can be found in abundance both downtown and in the adjoining Pearl District. If your trip centers around a Trail Blazers game at Moda Center, consider lodging across the river in the Lloyd District, where the Rose Quarter is located. All three districts are connected by public transportation (more on that below).
For potentially cheaper options, and for those who have a car, hotels are also plentiful near the airport, in the suburb of Beaverton west of the city, and in various suburbs along the I-5 corridor — including Vancouver, Wash., just across the Columbia River.
Getting around
Portland's MAX light rail system gets to most places worth visiting in the city, and can be used to travel from the airport to the downtown core via the Red Line (expect about a 30-40 minute ride between the two).
Moda Center and the Memorial Coliseum are reachable via the Rose Quarter Transit Center stops on the Red, Blue and Green lines, and via the Interstate Rose Quarter station on the Yellow Line.
Providence Park has its own station along the Blue and Red lines. For a detailed MAX system map, click here.
Portland also has a streetcar system that serves the central city via three looped lines. It can also be used to reach the Rose Quarter via the Broadway/Ross or Weidler/Ross stops, depending on which direction you're traveling.
Gameday parking
The Rose Quarter is surrounded by several parking structures, including the Garden Garage that is attached to the Moda Center. Prepaid parking is offered via this link.
The area is also served by a number of private lots that can also be used by visitors to the nearby Oregon Convention Center and Lloyd Center mall.
Parking is much more limited in the area surrounding Providence Park. Fans are encouraged to park downtown and use light rail to get to games.
Things to see and do in Portland
Even if your reason for coming to Portland is sports travel, the region has so much more to offer. Here's a guide to some of the things to see during your travels through Portland:
Portland's outdoor activities
You can get out there and experience Portland by walking, jogging or biking thanks to an extensive network of trails that run through the city, many of which pass through downtown. Find a map and more information here.
For more extreme outdoor activities, that imposing peak looming to the east of Portland is Mount Hood, and it's a popular destination for mountain climbers, skiers and campers alike (depending on the season).
The Columbia River, which runs north of Portland and serves as part of the boundary between Oregon and Washington, is prime territory for salmon fishing.
If you'd rather just see what's around you, there aren't many better places in Portland to do it than by boarding the Portland Aerial Tram, which gives you a panoramic view of the city as you ascend from the Willamette River waterfront to the Oregon Health & Science University campus.
Another landmark worth checking out is downtown: The "Portland Oregon" or "White Stag" sign, which greets drivers and pedestrians entering the downtown area from the Burnside Bridge.
Tax-free shopping
Portland, like the rest of Oregon, has no sales tax, which is a nice incentive to buy that souvenir or splurge on something you wouldn't get otherwise.
If you're looking for unique places to spend that money, try Powell's City of Books (1005 W. Burnside Street) for a massive selection of new and used books, or the flagship store of Columbia Sportswear Company at 911 SW Broadway.
Savor Portland's food and drink
Save room in your Portland sports travel vacation for a deep dive into the city's food and beer scene, which has given birth to or at least helped launch several well-known businesses and trends.
It would take a while to sample them all depending on the duration of your travels, but here's a starter guide to things worth trying in Portland (for establishments with multiple locations, the address of the original location or the one closest to downtown is given):
Donuts
The gourmet donut — think fried dough topped with things like maple bacon, chocolate and chili pepper or marshmallow cereal — thrives in Portland thanks to places such as Voodoo Doughnut (22 SW 3rd Avenue) and Blue Star Donuts (672 Gaines Street).
Craft beer
Portland is home to more than 60 independent breweries, many of whom operate taprooms and restaurants downtown and in the Pearl and Lloyd districts. Some of the more popular ones include Deschutes Brewery (210 NW 11th Avenue), 10 Barrel Brewing (1411 NW Flanders Street), Cascade Brewing (939 SE Belmont Street) and Hair of the Dog Brewing (61 SE Yamhill Street). See a more complete guide to local taprooms here.
Food carts
They can be found in nearly all major cities these days, but there aren't many in which they enjoy as much popularity than in Portland. Food cart "pods" — vacant lots where a number of trucks set up shop — can be found throughout the city. In and around the central city, though, look for pods at SW 5th and Oak and SW 3rd and Washington.
Coffee
Stumptown Coffee Roasters (128 SW 3rd Avenue) leads the gaggle of independent coffeehouses in Portland, proving that Seattle isn't the only center of coffee brewing in the Pacific Northwest.
Ice cream
Salt & Straw (838 NW 23rd Avenue) is one of the stores that's giving rise to the popularity of unusual flavors — it boasts options such as honey lavender and Arbequina olive oil.
More sports
The state's two major universities, the University of Oregon and Oregon State University, are located in the cities of Eugene and Corvallis, respectively. Both are at least 90 minutes away from Portland along I-5, so plan accordingly if your sports trip involves a drive down to see the football or basketball teams for either program. Oregon's Ducks in particular have been powerhouses in both sports in recent years.
If you'd rather stay in town to see some college sports, check out the University of Portland, whose campus is northwest of downtown along the Willamette River, or Portland State, along the southern edge of downtown. Both have Division I teams in basketball, among other sports.
Original publish date: September 11, 2017
Most recent update: March 2, 2023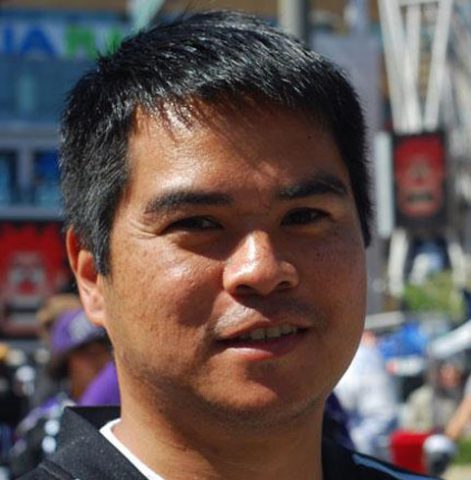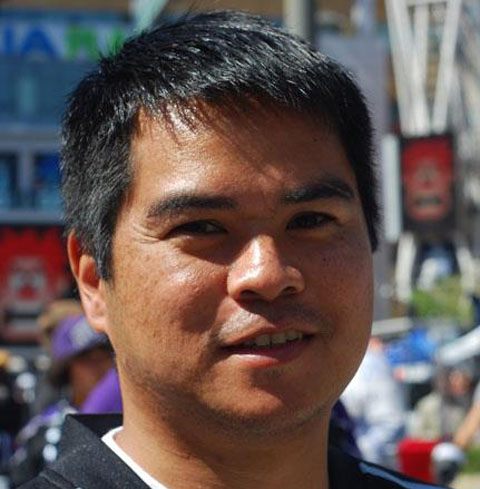 Edward de la Fuente | Itinerant Fan
I live for sports, and I love to travel. My biggest thrill is combining the two. I've been blogging about sports travel for more than a decade, and traveling for sports for twice as long.
About me | FAQ | Buy me a beer 🍺
Affiliate Disclosure
Please note that some of the links above are affiliate links, and at no additional cost to you, we earn a commission if you make a purchase. These recommendations are only for companies that we've used and have proven to enhance our sports travel experiences. To find out more about our affiliate partnerships, please read our Affiliate Disclaimer.