Vancouver sports travel guide
Our city guides are meant to showcase the best of a metropolitan area from the perspective of a sports fan visiting Vancouver to watch their favorite teams in a game or two. Here's our guide to the best of Vancouver sports travel.
* * *
Vancouver, British Columbia is one of the gems of the Pacific Northwest, with stunning scenery and numerous activities that make it a wonderful option for visitors regardless of their reasons for traveling.
Of course, when sports is one of those reasons, the city has plenty of offer. Vancouver is home to three major professional sports teams, most prominently the NHL's Canucks. There's no better evidence of Vancouver's love of sports than to see the city come alive when the Canucks are doing well — even if that passion has famously been channeled in not-so-productive ways.
The city's international profile got a major boost with the staging of the 2010 Winter Olympics. Surrounded by water, mountains and abundant parkland, Vancouver is also an outdoor sports paradise, with many avenues for pursuits such as running, cycling, water sports and snow sports.
Add in a robust food and culture scene, as well as the city's reputation as "Hollywood North" for the many film studios located in the region, and Vancouver has something for just about all tastes — including the sports travel vacationer.
This travel guide endeavors to help you make the most of your visit to Vancouver as a sports fan — find out all there is to do when you're not watching the teams in action.
Map of Vancouver sports venues and attractions
Click placemark in index to find on map | View Vancouver sports travel guide in a larger map
Where to watch sports in Vancouver
What's convenient for visitors on a sports travel vacation is that the venues for Vancouver's major sports teams are located right next to each other in a prime spot downtown, adjacent to two popular neighborhoods known as Gastown and Yaletown.
Both BC Place and Rogers Arena also played important roles in the 2010 Winter Olympics, the former as the site of the opening and closing ceremonies, the latter as the hockey venue and the scene of one of Canada's favorite international hockey moments.
Before the Canucks moved into what was then known as General Motors Place in 1995, they played their home games at Pacific Coliseum, a few miles east of downtown. The arena still stands today and was used as the venue for figure skating and short-track speed skating during the 2010 Games.
The venues
• BC Place: Home of Vancouver Whitecaps FC and the BC Lions. Located at 777 Pacific Boulevard in downtown Vancouver.
• Rogers Arena: Home of the Canucks. Located at 800 Griffiths Way in downtown Vancouver.
Arriving and getting around Vancouver
Getting in
Vancouver International Airport (YVR) is located south of the city proper and serves as the gateway to Western Canada, with plenty of connections to major cities in Canada and the United States alike. It is also a popular connecting airport for routes to Asia.
The two major Canadian carriers, Air Canada and WestJet, have an extensive presence, but the U.S. airlines all offer service from south of the border as well.
American travelers looking to arrive in Vancouver via a different method can take advantage of frequent train and bus service from Washington state. Amtrak's Cascades line runs trains twice a day between Seattle and Vancouver.
The Canadian equivalent of Amtrak, ViaRail, also has service to Canadian points east, running as far as Toronto. The city's train depot is Pacific Central Station, on the eastern edge of downtown.
Bus options from Seattle include Quick Shuttle, which originates at Seattle-Tacoma International Airport, allowing travelers to fly into Seattle and take a bus directly from the airport into downtown Vancouver.
The majority of drivers coming from the U.S. do so via Interstate 5 and the busy border crossing in Blaine, Wash., after which the route becomes British Columbia Route 99. From the border, it's just 53 kilometers — or about 32 miles — to downtown Vancouver.
Where to stay
Vancouver's downtown offers neighborhoods — and lodging options — for most every budget, ranging from the high-end hotels near the Canada Place convention center to the more quaint offerings in the West End, to the trendy hotels in and around the up-and-coming Yaletown area. There are numerous options within walking distance of Rogers Arena and BC Place.
Vancouver sports travel visitors on a tighter budget can look to the area around Vancouver International Airport and the nearby suburb of Richmond, as well as the city of Burnaby, just to the east of Vancouver proper.
Getting around
If you're hoping for a highway route into downtown Vancouver, you won't find one. The central area is located on a peninsula and, while there are plenty of ways to get in, the closest highway to downtown is the Trans-Canada Highway, aka Highway 1.
Travelers driving in via the aforementioned Route 99 will find it becomes a surface road as soon as it crosses into Vancouver city limits and, several miles later, crosses into downtown via the Granville Bridge.
Granville Street is one of the major thoroughfares in the diagonal downtown street grid. Other streets worth noting in the Vancouver travel guide: Georgia Street, which passes by Rogers Arena and BC Place before becoming part of Route 99 a little farther west; Burrard Street, where many major hotels and much of Vancouver's business center are located; and Robson Street, considered the center of the city's upscale shopping scene.
Vancouver's SkyTrain rapid transit service was expanded greatly in anticipation of the 2010 Winter Olympics and currently consists of three lines, known as the Expo, Millenium and Canada lines.
The system links the downtown area with Vancouver International Airport (via the Canada line) and also offers service to the suburbs of Richmond, Surrey and Burnaby. Fans traveling to the downtown venues can access them via the Stadium-Chinatown station on the Expo line.
Other public transportation options in the Vancouver area include the SeaBus, a passenger ferry that connects downtown with North Vancouver, and the Aquabus, small boats that take passengers to Granville Island, Yaletown and other points of interest along False Creek, the body of water on the south edge of downtown.
Gameday parking
Traffic and parking in the downtown area are notoriously bad, and game nights at Rogers Arena or BC Place are no exception. As is typical of most downtown venues, fans are encouraged to seek out one of the numerous parking lots and structures in the general vicinity, as each venue operates a limited number of spaces.
You can find more information on parking at Rogers Arena here, and at BC Place here.
Things to see and do in Vancouver
Even if your reason for coming to Vancouver is sports travel, the region has so much more to offer. Here's a guide to some of the things to see during your travels through Vancouver when not watching the sports teams in action:
Vancouver's Olympic legacy
Vestiges of the 2010 Olympics remain throughout the city. The most visible is the Olympic Cauldron, located alongside the Canada Place convention center on the north edge of downtown.
The cauldron is still set aflame on occasion, including during the 2015 FIFA Women's World Cup hosted by Canada (the final, won by the U.S., was held at BC Place) and during the 2018 Winter Olympics in Pyeongchang, South Korea.
A large Olympic legacy display can be found within the Vancouver Convention Centre, and at Rogers Arena there is a display honoring the Canadian men's hockey team that won the gold medal in 2010.
See B.C.'s natural beauty
There's a reason why Vancouver is often cited as one of the world's most beautiful cities — just take a look around. Stunning scenery is just about everywhere, starting downtown with the surrounding water and mountains that are prominently pictured in any Vancouver travel guide.
Stanley Park (yes, named after the same Lord Stanley who lent his name to the Stanley Cup) is part of the peninsula on which downtown is also located, and provides endless recreational options for residents and visitors alike. Walk, run or bike around the 9-kilometer Stanley Park Seawall to get a great sense of the park's size and beauty.
Outside the central city, the Capilano Suspension Bridge is one of the region's most popular tourist attractions. A shuttle is available from downtown to the bridge, which requires a trip through Stanley Park and then across the majestic Lions Gate Bridge.
The region is known as a skier and snowboarder's paradise. Many well-known ski resorts are nearby, including Cypress Mountain, Grouse Mountain and Mount Seymour near North Vancouver, and the resort town of Whistler, B.C., is about 120 kilometers north.
Visitors can also travel to Vancouver Island, accessible via ferry ride across the Strait of Georgia. BC Ferries operates service from two points in the Vancouver region, Horseshoe Bay (north of the city) and Tsawwassen (south of Vancouver International Airport).
The B.C. cuisine scene
Make sure to bring a big appetite on your Vancouver sports travel vacation. The city's food is shaped largely by its location along the water — thus, seafood plays a significant role — as well as the influence of the many cultures of the people that inhabit the region. Oysters and salmon are prevalent on many restaurant menus, and Japanese and Chinese restaurant options, in particular, are numerous.
Here's a short guide to spots in which to sample local cuisine during your travels in Vancouver:
• Blue Water Cafe (1095 Hamilton Street): This popular Yaletown restaurant is a great place to sample all there is to offer in British Columbia seafood — and there is a lot to offer.
• Chinatown BBQ (130 E. Pender Street): It delivers on an uncomplicated menu — barbecued meat over rice and is a popular stop in Vancouver's bustling Chinatown.
• Granville Island Public Market (1669 Johnston Street): Located on Granville Island just across False Creek from downtown, the market — part of a greater complex of shops and attractions — contains a wide variety of vendors selling everything from maple fudge to candied salmon to the Nanaimo Bar, a favorite B.C. pastry. One stand, Lee's Donuts, is famous for its honey dip.
• Japadog (530 Robson Street; multiple locations): The street cart featuring Asian-inspired hot dogs has a cult following in Vancouver. There are numerous carts throughout the city but the Robson Street location is a brick-and-mortar stand.
• Joe Forte's Seafood and Chop House (777 Thurlow Street): One of Vancouver's more popular upscale dining options, it's one of the best places in the city to sample British Columbia oysters.
• Kintaro Ramen (788 Denman Street): Of the many ramen shops in the West End neighborhood, this one holds its own and is consistently busy. Expect a line at peak times, but it's worth it.
• Pajo's Fish and Chips (12351 3rd Ave., Richmond; multiple locations): Head to the southern suburb of Richmond to enjoy fried fish in a waterfront setting. Spend a little extra to get the halibut, which is plentiful around the Pacific Northwest.
• Phnom Penh (244 E. Georgia Street): Though the neighborhood is known as Chinatown, it's home to a number of different Asian restaurants. This one serves up Cambodian and Vietnamese cuisine, and lines to dine there can often be out the door.
• Tojo's Restaurant (1133 W. Broadway): This Japanese eatery in the Granville neighborhood is famous for having invented the California roll, an "inside-out" form of sushi.
If you're visiting Vancouver during the summer, head to the suburbs to check out the expansive Richmond Night Market, with stalls representing nearly all areas of local cuisine.
More sports
Vancouver's sports scene includes a minor-league baseball team, the Vancouver Canadians of the short-season Class-A Northwest League. The club plays at Nat Bailey Stadium south of downtown.
The city also hosts a junior hockey team, the Vancouver Giants of the Western Hockey League. Their home games are at the Langley Events Centre in the suburb of Langley.
Original publish date: November 8, 2018
Most recent update: March 2, 2023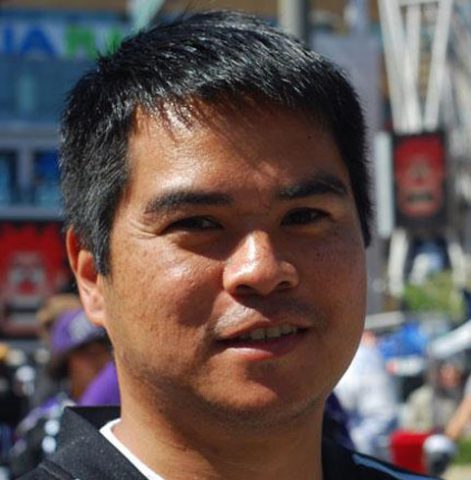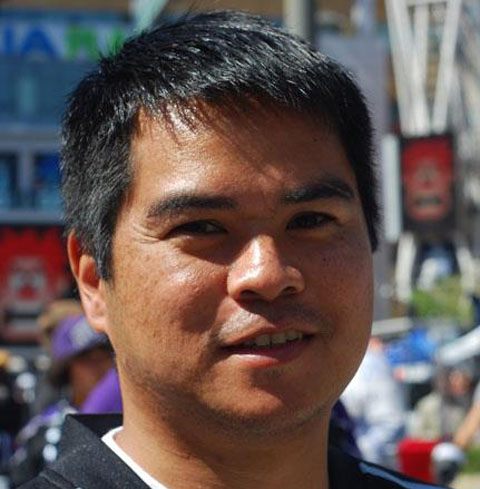 Edward de la Fuente | Itinerant Fan
I live for sports, and I love to travel. My biggest thrill is combining the two. I've been blogging about sports travel for more than a decade, and traveling for sports for twice as long.
About me | FAQ | Buy me a beer 🍺
Affiliate Disclosure
Please note that some of the links above are affiliate links, and at no additional cost to you, we earn a commission if you make a purchase. These recommendations are only for companies that we've used and have proven to enhance our sports travel experiences. To find out more about our affiliate partnerships, please read our Affiliate Disclaimer.