The 2014 Winter Olympics are still a good nine months away, but nine months out seems like a good time to start obsessing over it … I mean, getting your plans in order if you intend to go. Especially now, in the case of me and Mrs. Fan, as we took the next step in our commitment to see the Olympics: We bought plane tickets.
There's only one catch to it, though — we bought plane tickets to Munich, which by Google Maps' count is a good 3,000 kilometers from Sochi. I can confidently say, though, that we weren't just throwing darts at a map.
Here's the methodology behind it: I happened to have a stash of US Airways Dividend Miles points from a previous life, having traveled a lot for my job and having done so out of Philadelphia, a US Airways hub. I had almost enough miles for two round-trip tickets between the U.S. and Europe per the Star Alliance mileage chart (I had to buy some miles to top off my account, but no big deal), but flying all the way to Sochi via miles was not an option. Our second option was to get to Moscow and then figure out how to get to Sochi from there, but I wasn't finding any luck in that regard, either. Finally, on our third choice, Munich, we were able to find seats with available flights, and we rushed to book.
Why Munich? Well, once we decided not to fly direct, we began looking for an intermediary destination that would get us reasonably close to Sochi — and that also would be an interesting place for us to stay a couple days. But we also had to consider how we were going to bridge that final gap, and Munich landed on our radar when we visited the site of S7 Airlines and were immediately greeted with a graphic advertising special fares for travel to Sochi, complete with ski jumper. One of their promo fares happened to be from Munich, so there you go. We were sold pretty quickly, and plus the idea of spending a couple extra days in Germany appealed greatly to us. Maybe if the stars align correctly, we'll be able to check out FC Bayern Munchen and their fabulous-looking stadium. But that would be a bonus.
The moral of this story, aka what you can take out of this if you're trying to get to Sochi yourself, is that with such a far-flung, hard-to-get-to destination, we decided it was in our best interest to get to Europe somehow, anyhow, and then figure out the rest after that. Now, we were limited a bit by our desire to use miles to fund our journey, and maybe you don't have such restrictions. But if buying flights all the way to Sochi from wherever you are doesn't seem to fit your budget, you may find a palatable alternative flying first to an intermediary stop somewhere in Europe. My suggestion if you try this route would be to first examine the list of airlines that fly directly into Sochi and from where, and failing that, try a city that offers extensive service to Moscow, because from Moscow getting to Sochi should be a (relative) breeze. The usual suspects, like London and Paris, should be options, but you might find some hidden discounts with a little research.
A few other observations based on my experience that you might find helpful if you're contemplating your own trip:
• I'm fighting my general impulse to sew up as much of my travel plans as quickly as possible by reading a few message boards saying discounts could start appearing if you wait until the fall. This apparently holds true for lodging in particular — to sum up the chatter, the Sochi Olympic Committee will supposedly release rooms that haven't been taken up by officials, media, dignitaries, etc., to the general public in the fall, and deals will be there for the taking. This is speculative, of course, but the consensus seems to be that if you don't find prices to your liking right now, be patient and keep checking as the summer progresses.
• In our previous post on this subject we discussed buying event tickets if you live in the U.S., and how I rushed to buy out of uncertainty over their availability. Well, as of the moment I type this, the vendor site seems to have tickets available for quite a few events — not all the ones I'd like to get to, but many of them. So I don't feel quite the sense of urgency to buy more event tickets. I've never attended an Olympics, but I have a feeling that if I want to get to an event badly enough, I'll be able to get tickets from fellow spectators if I talk to the right people. (Yeah, we'll see how that goes…)
• Now that our flights are (mostly) taken care of, it seems like the most difficult thing left among the logistics we need to take care of is obtaining a Russian tourist visa. This should be fun.
For more posts on The Itinerant Fan's upcoming trip to Sochi, click here.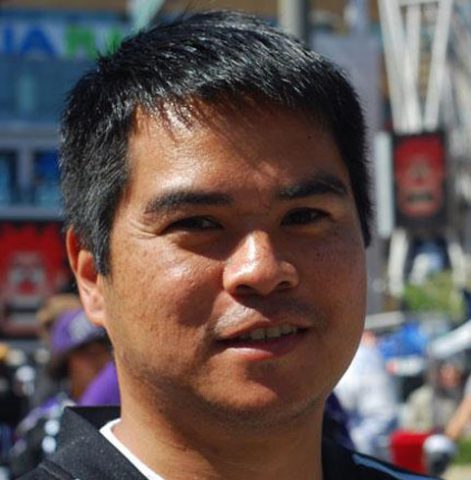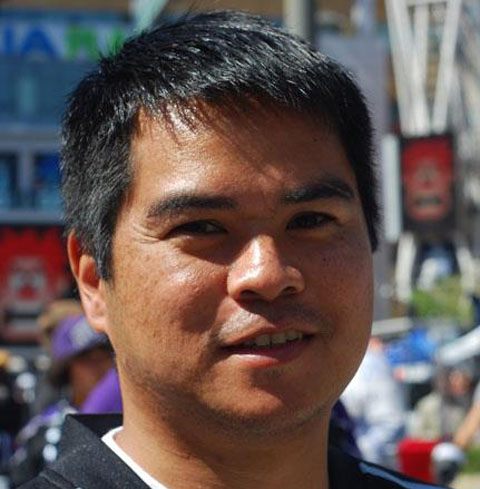 Edward de la Fuente | Itinerant Fan
I live for sports, and I love to travel. My biggest thrill is combining the two. I've been blogging about sports travel for more than a decade, and traveling for sports for twice as long.
About me | FAQ | Buy me a beer 🍺
Affiliate Disclosure
Please note that some of the links above are affiliate links, and at no additional cost to you, we earn a commission if you make a purchase. These recommendations are only for companies that we've used and have proven to enhance our sports travel experiences. To find out more about our affiliate partnerships, please read our Affiliate Disclaimer.