It's an undeniable fact of being a sports fan: Sometimes, buying tickets is difficult – especially, of course, if the event in question is one that's in high demand.
I've learned this the hard way over the years, dating all the way back to when I was in high school and trying to buy tickets to Los Angeles Kings playoff games during the Wayne Gretzky days.
A coveted playoff series sold out quickly after the 10 a.m. onsale time, but I was in class at the time. About an hour later, I went to the nearest pay phone (remember those?) and called up the toll-free Ticketmaster ticket hotline (remember THOSE?!). The operator told me there were no more tickets available, to which I responded incredulously, "Already?"
The guy on the other end shot back, even more incredulously, "Uh, you know some events sell out in 10 minutes, right?"
OK, so I had a lot to learn. Since then, I've had plenty of practice trying to buy hard-to-get tickets – to sports, concerts, Broadway shows, you name it. I'm not always successful, and I don't necessarily keep stats on this, but I'm pretty sure I have gotten the tickets I want the vast majority of the time.
Surely, the methods have changed over time. A few years after that Kings-related rude awakening, I was in college, hoping to buy tickets to a coveted local concert festival. (Not to date myself, but a few of the bands playing at this event were Korn, Hole, Blink-182 and The Offspring.)
Myself and two friends went to a local record shop that had a Ticketmaster outlet (remember Ticketmaster outlets?!). About 200 other concert hopefuls were there, and we were all given wristbands with numbers on them. We then had to wait until the onsale time, which was a couple hours after we arrived, so we spent the time browsing the store and chatting mindlessly with each other.
Finally, the number draw was at hand. The Ticketmaster salesman called out a number, and at first no one responded as we all fumbled with our wristbands.
Then he called out the number again, and my friend excitedly yelled to me, "That's YOU!"
Long story short, that's how we ended up watching Korn, Hole, Blink-182 and The Offspring from seats five rows from the stage.
Maybe that instance was about ticket-buying luck. But in most cases, it's possible to make your own luck, and that's certainly true with buying high-demand tickets.
So enough with tales from the past. Ticket-buying is a lot different these days, done almost exclusively online, and I've honed several strategies for beating the demand and the online portals and getting those tickets you covet.
Before we start, a couple caveats:
• These strategies are specifically for online ticket on-sales conducted by teams, venues or official event promoters. I'm aware that secondary ticket platforms exist for just about every event you can think of, but if the event is high-demand, then 99.9 percent of tickets you'll find on the secondary market will come at a significant markup, and the idea behind this post is helping you not have to resort to that.
• In no way do I guarantee that employing these strategies will result in you getting the tickets you want. In fact, I will state that they have failed me on a few occasions. However, they have worked more often than not and I've used them to get into events like the Coachella music festival, NHL playoff games and, most recently, Premier League football matches in England.
So let's dive in on high-demand ticket buying strategies that have worked for me in the past, and that I will continue to employ.
Presale codes and emails
Many events attempt to reward their most loyal fans by giving them access to presale codes, allowing them to buy tickets a day or two ahead of the "general sale."
Obtaining these codes typically requires some sort of show of loyalty – namely, signing up for the team/band/event email list. Sometimes, codes are sent out via social media. Also, it's possible, but not dependably so, that a quick Google search will yield a usable code.
One thing I've never done – and advise against – is paying for any service that purports to have codes available for any ticket sale. The last thing you want to do is pay extra for a code that isn't 100 percent reliable. While signing up for a mailing list might be annoying, at least it's free.
One thing to note: These presale allotments tend to be limited and can sell out even more quickly than a general sale. So you have to be pretty sharp with your online skills – many of which we'll get into below.
Day of sale: Scout out the landscape early
A common mistake ticket-buyers make for high-demand events is to access the online portal mere minutes before the onsale time. That will often lead to a rude surprise when you're placed in a queue that tells you there are thousands of people ahead of you.
Try to launch the portal on your computer up to an hour before the onsale time. If it tells you can't get in, come back every 5-10 minutes until it does let you in. I have yet to come across a portal that doesn't allow customers in less than half an hour beforehand.
Sometimes there are advantages in that the portal will tell you what seats are available and at what prices (it's surprising how difficult it is sometimes to find out how much tickets will actually cost). That gives you the opportunity to peruse the venue and know exactly which sections you'll be shooting for when the time to buy arrives.
Also, ticket portals can vary wildly depending on vendor, so do your best to familiarize yourself with where certain page elements are, such as the seat selector and, yes, the "buy" button. Believe it or not, online user experience can make the difference in you getting tickets or not, especially when time is of the essence.
Employ multiple browsers and devices
A somewhat unfortunate fact of e-commerce is that the purchasing experience can be very different depending on the browser and device you use. That's just how the internet works. Sites are developed with a certain user base in mind, and if you aren't part of that user base, the experience can and often will be less than optimal.
So get past that guessing game by launching multiple web browsers and, if you've got them, multiple devices.
For my recent attempts to buy English football match tickets, I used my laptop computer, with the online portal launched on both Chrome and Safari, as well as my iPad with the portal loaded on Firefox.
I soon discovered that I was having my best success loading and navigating through ticket portals via Firefox. Why? Simply put, Firefox tends to have fewer obstacles to loading necessary pages and payment platforms.
In addition, Chrome in particular is most widely used in the U.S., and I've found it's often difficult to load pages from European sites that are held to stricter internet security standards.
So while this particular experience won't hold up for every ticket-buying pursuit, having multiple browsers open allows you to hedge your bets no matter the situation.
One other factor to consider: It's also my experience that mobile web ticket-buying can often be wonky thanks to the limited screen space on smartphones. Always try to default to buying on desktop or tablet when possible.
Establish your account in advance
Pretty much every e-commerce platform out there allow you to create an account to make it easier for you to purchase things, because you can save your mailing address, credit card info, etc. (Also so they can get you on their mailing list, collect your info, etc.)
Many users don't like doing this in an effort to keep their info as private as possible, which is understandable. But if you're trying to win the high-demand ticket-buying game, this can only give you a leg up.
Remember, speed matters. While most ticket portals give a user between 10-15 minutes to complete a purchase once they've placed tickets in their shopping cart, the last thing you want is to waste precious minutes filling in information or fumbling around for a credit card when failure to buy in the allotted time most likely will mean you striking out completely.
If you consider the event a one-time thing, you can probably get away with not creating an account. But if your intention is to do it multiple times, then the account is actually quite convenient.
Don't be picky about seats
I will admit that on multiple occasions, I have gone through the exercise of waiting through a lengthy queue and getting into the ticket platform, only to then get ultra-selective about where to buy tickets because I want to compare prices and seat views.
In a couple of those cases, that extra time spent — a mere 2-3 minutes — caused me to strike out completely on the event. Those green-colored seats can change to red mighty fast.
Once you're in, don't waste any time. Find the quantity of seats you need in the most optimal section you can find, and put them in your cart immediately. Scouting the venue selection, which I suggested above, will help greatly in this regard.
By the way, in no way am I suggesting putting multiple sets of tickets in your cart and then releasing them once you've decided on the ones you truly want. In fact, it drives me crazy when users do this because it helps shut out fans just looking for a decent grouping of tickets.
But … I understand that sometimes to beat people at their own game, you have to play by their rules. So if grabbing multiple sets of tickets helps you get into that event you desire, more power to you. Just don't advertise it, please.
* * *
Got a strategy for high-demand ticket buying that works for you? Or do you have a good story about getting coveted tickets? Let us know! Send us an email or drop a comment below.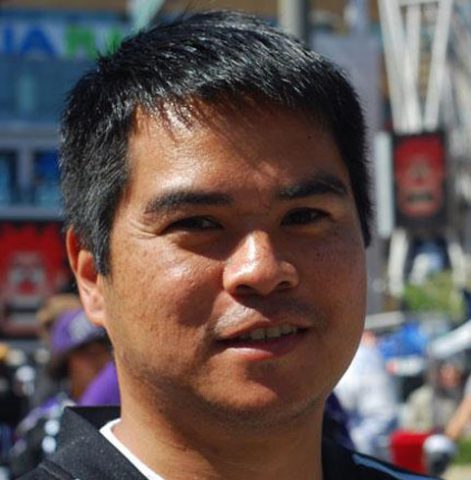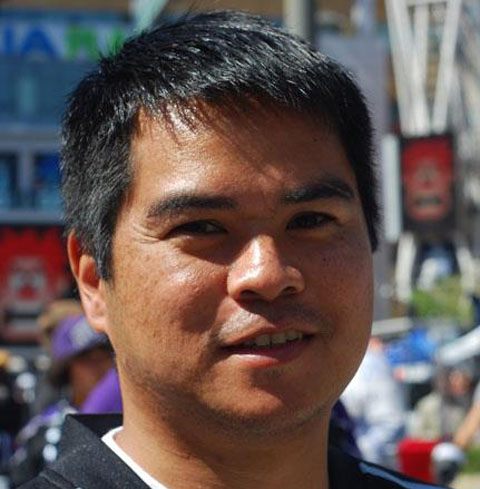 Edward de la Fuente | Itinerant Fan
I live for sports, and I love to travel. My biggest thrill is combining the two. I've been blogging about sports travel for more than a decade, and traveling for sports for twice as long.
About me | FAQ | Buy me a beer 🍺
Affiliate Disclosure
Please note that some of the links above are affiliate links, and at no additional cost to you, we earn a commission if you make a purchase. These recommendations are only for companies that we've used and have proven to enhance our sports travel experiences. To find out more about our affiliate partnerships, please read our Affiliate Disclaimer.