Note: This is the first entry in a series we're calling "Venues Past" — our way of honoring the stadiums and arenas of yore that hosted historic moments and entertained millions before being resigned to either tumbleweeds or the wrecking ball, leaving us with only memories and a plaque or a monument honoring them. This post looks at Metropolitan Stadium in Bloomington, Minnesota.
Metropolitan Stadium once stood as the Minneapolis/St. Paul region's primary sports facility, home of the Twins and Vikings during the 1960s and '70s — it was the stadium's presence that helped the powers that be decide to move the Washington Senators franchise to Minnesota in 1961.
Meanwhile, the Vikings' glory years, including four trips to the Super Bowl, occurred during the late 1960s and '70s, with Fran Tarkenton at QB and the Purple People Eaters on defense. But perhaps the most famous moment at the stadium went against the Vikings in 1975, with the Cowboys' Roger Staubach and Drew Pearson giving birth to the term "Hail Mary":
Here's a photo of what Metropolitan Stadium, sometimes referred to as simply Met Stadium, looked like (image from the
Twins' official website
):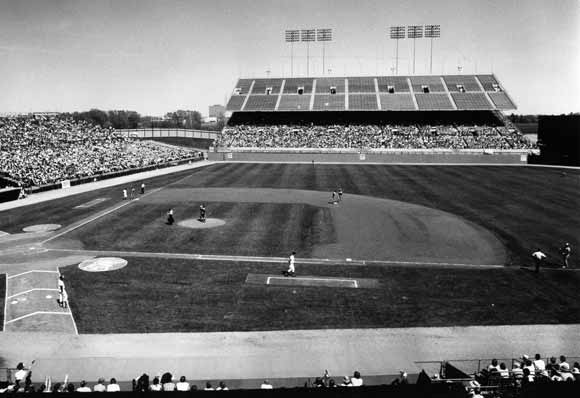 And here's what Met Stadium looks like now: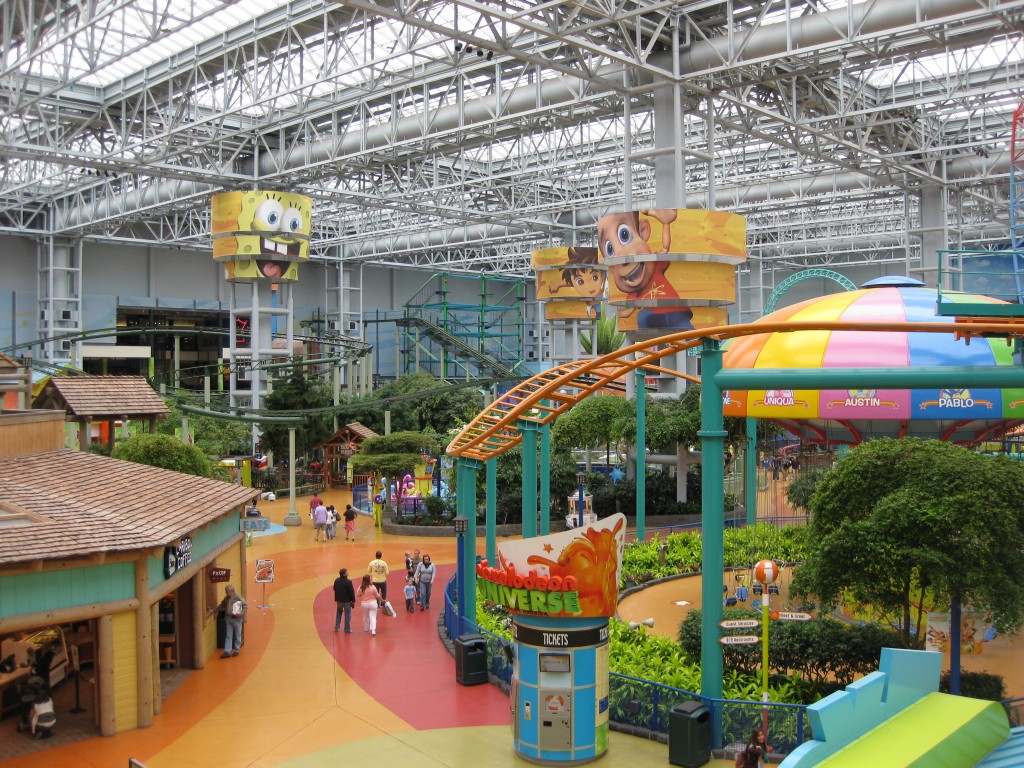 This is Nickelodeon Universe, the amusement park at the center of the Mall of America, one of the world's largest shopping malls. If you're not paying attention, you'd have no idea this was once the site of a stadium, but there are a couple tributes around. First, this one: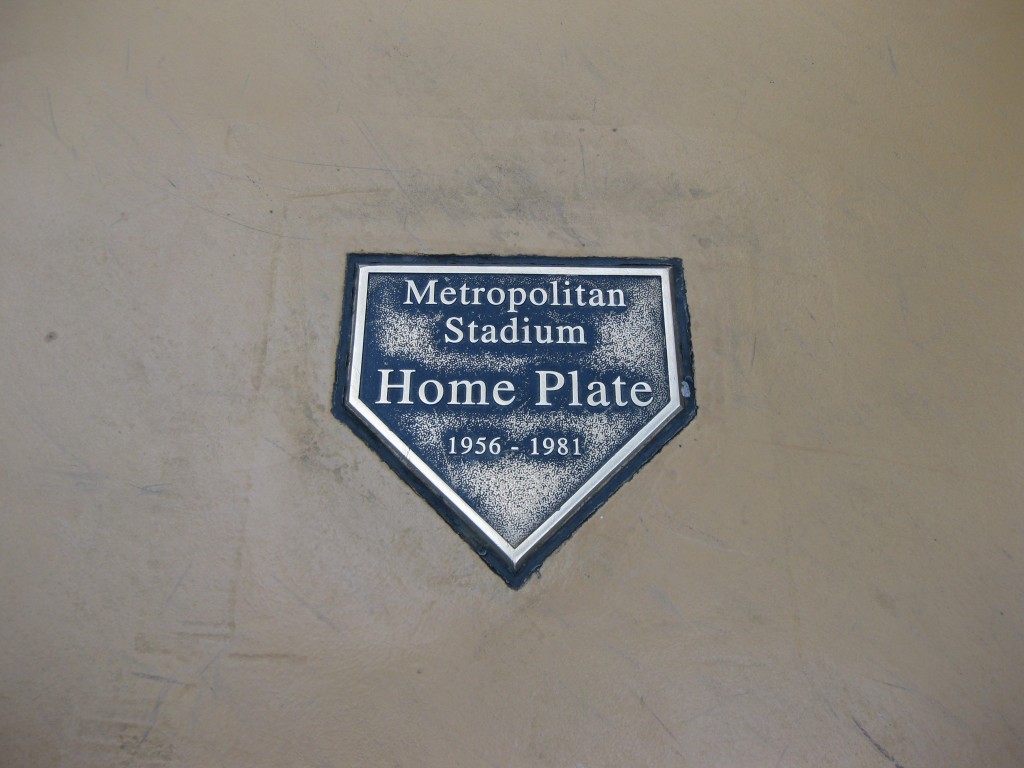 It's a pretty self-explanatory plaque marking where home plate was at the old Met. As Mrs. Fan and I found out when we visited, it's a little difficult to find — you have to spend a little while roaming the grounds (it's free to do so — only if you choose to ride one of the attractions do you have to pay) to spot it. Once you do, stand in as a right-handed hitter a la former Twins great Harmon Killebrew and try to spot this: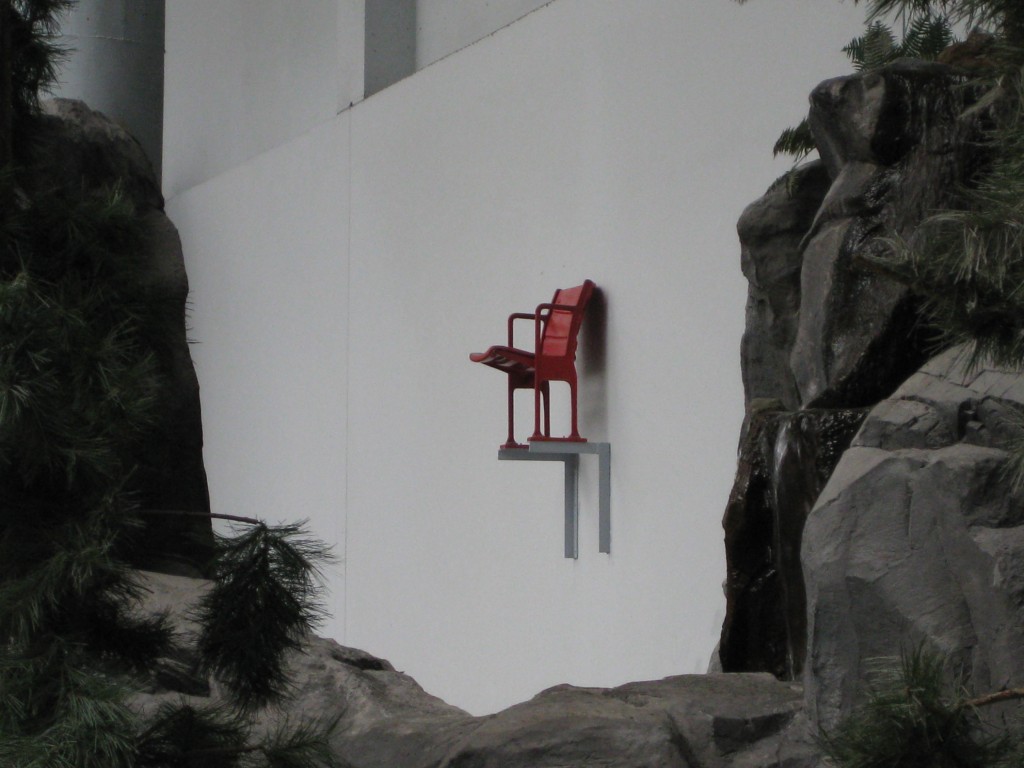 Yes, it's a random red chair on a wall, but it's there to signify the longest home run ever hit at Met Stadium, a 520-foot shot by Killebrew on June 3, 1967. The tributes to Killebrew don't end once you leave the mall — the street just south of the mall site is called Killebrew Drive.
The stadium was abandoned by the early 1980s and then met its demise to make way for the Mall of America. The Twins and Vikings went on to the Metrodome, which itself went the way of the wrecking ball in early 2014 as the Vikings prepare to build a new stadium in its place.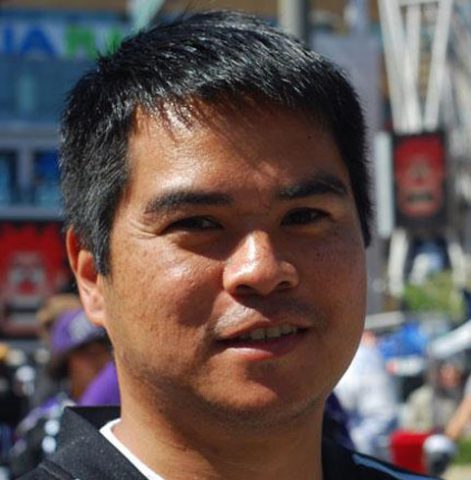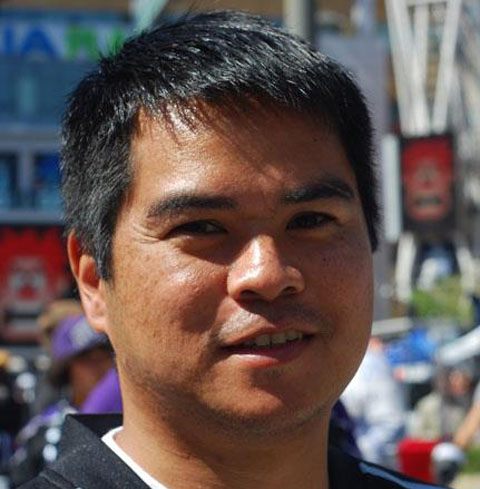 Edward de la Fuente | Itinerant Fan
I live for sports, and I love to travel. My biggest thrill is combining the two. I've been blogging about sports travel for more than a decade, and traveling for sports for twice as long.
About me | FAQ | Buy me a beer 🍺
Affiliate Disclosure
Please note that some of the links above are affiliate links, and at no additional cost to you, we earn a commission if you make a purchase. These recommendations are only for companies that we've used and have proven to enhance our sports travel experiences. To find out more about our affiliate partnerships, please read our Affiliate Disclaimer.