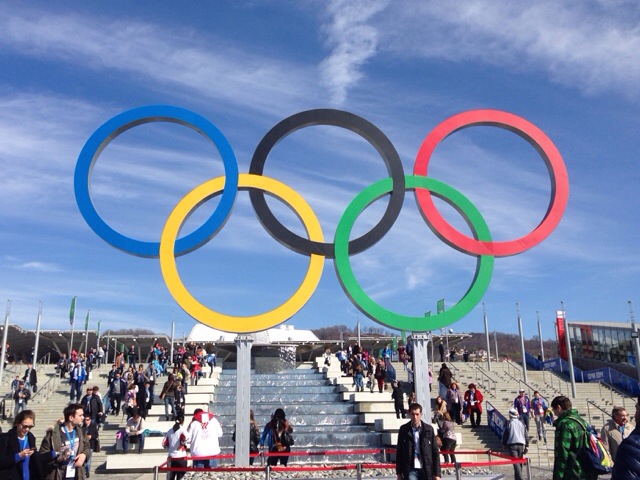 Our whirlwind journey to the 2014 Winter Olympics has begun, and it has truly been a whirlwind. Mrs. Fan and I have been in Sochi less than 24 hours and we feel like we've packed a week's worth of experience (and walking) into that timeframe.
As Olympic newbies, we don't have a frame of reference to compare things to, but from a logistical standpoint, we've found things in Sochi to be pretty efficient. The security presence is heavy but not overwhelming or uncomfortable by any means — getting from our cruise-ship hotel to the Olympic park required two separate passes through the equivalent of airport security, but the entire trip (including about a one-mile walk from hotel to train station) took a little over an hour. It was kinda long but not unreasonably so.
Meanwhile, the whole venue cluster idea that Sochi so proudly touted for the 2014 Winter Olympics is proving to be pretty cool from a fan standpoint. The Olympic Park is massive — the distance from the initial security point (the only way to gain entry into the park) to the Bolshoy Ice Dome, the farthest venue, has to be about a mile; it's a 20-to-25-minute walk even if you didn't stop along the way at any of the food stands, sponsor exhibits, stages or any of the other attractions you'll pass by. Quite honestly, it feels like Disneyland with all the bright lights, music and kids running around.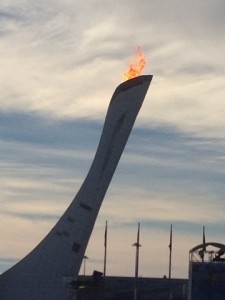 We held tickets for only one event on Day 1, speed skating at 6 p.m., but with nothing much to do until then we decided to try to hit up curling at 2 p.m. We entered the park at 1:30 and, despite stopping at various points along way to take pictures, we reached the door to the Ice Cube Curling Center right at 2. It was at this point that we learned that tickets weren't being sold at the venue; we'd have to find a standalone ticket booth somewhere else.
Fortunately there was one a few hundred feet away; unfortunately the line was about 12 deep for two staffed windows, and after 15 minutes of standing there watching two parties apparently asking about EVERY SINGLE event going on that day (or not, but they were there a maddeningly long time), we gave up and decided to spend the time before speed skating exploring the park.
As it turned out, we killed two of those hours standing in line to enter the main souvenir store so we could satisfy Mrs. Fan's burgeoning infatuation with the Sochi polar bear mascot (we ended the day with five bears in both stuffed and ceramic forms, but most of them she found in a souvenir stand at the speed skating arena).
As for the speed skating itself, there's only so much you can say about events in which the participants' primary activity is to go around in circles (sorry, I guess it's a personal bias). But it being the men's 1000m — ie. a short race — I found it pretty entertaining. The whole event, consisting of 40 skaters in 20 heats, took an hour and a half to complete, even with a 15-minute ice resurfacing break in the middle.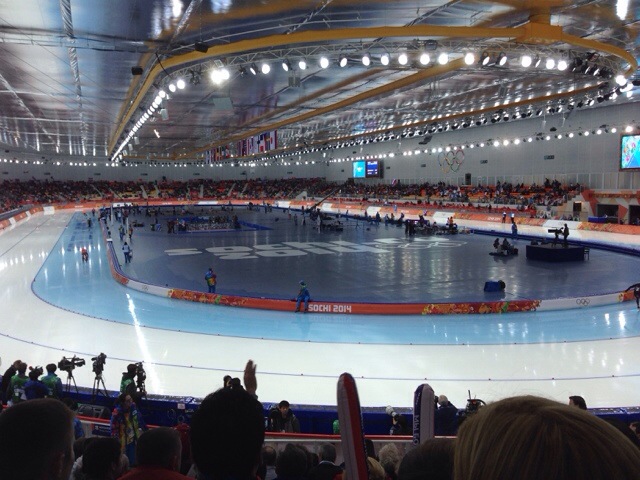 I'd say just as entertaining as the skating was the crowd, which had to have been 60 percent or so pro-Russian. The Dutch, though, had the most to cheer about, with two of their skaters medaling and the gold medalist doing the traditional victory lap with the flag draped around him. Again, as Olympic newbies this sort of stuff is still sort of new to me, but hopefully the naïveté wears off over the next few days. We've got a lot more events to go, so it should, right?
Tomorrow should be a fun day, if not another long one. Curling, figure skating and hockey (USA-Slovakia) all on the docket.
For more on our trip to the 2014 Winter Olympics in Sochi, Russia, click here.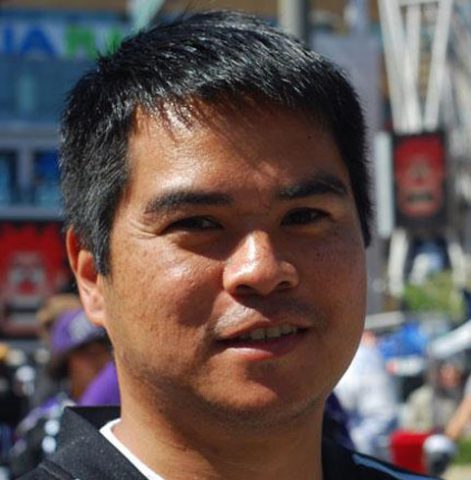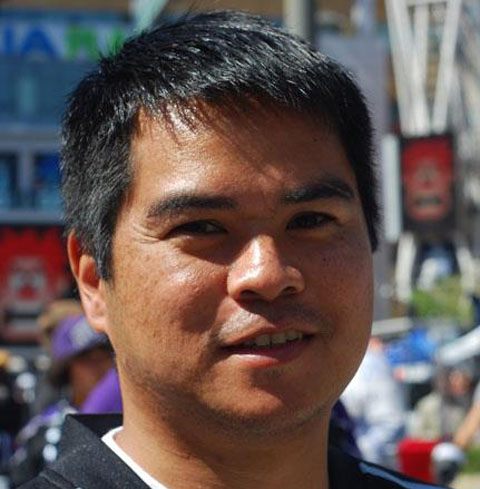 Edward de la Fuente | Itinerant Fan
I live for sports, and I love to travel. My biggest thrill is combining the two. I've been blogging about sports travel for more than a decade, and traveling for sports for twice as long.
About me | FAQ | Buy me a beer 🍺
Affiliate Disclosure
Please note that some of the links above are affiliate links, and at no additional cost to you, we earn a commission if you make a purchase. These recommendations are only for companies that we've used and have proven to enhance our sports travel experiences. To find out more about our affiliate partnerships, please read our Affiliate Disclaimer.