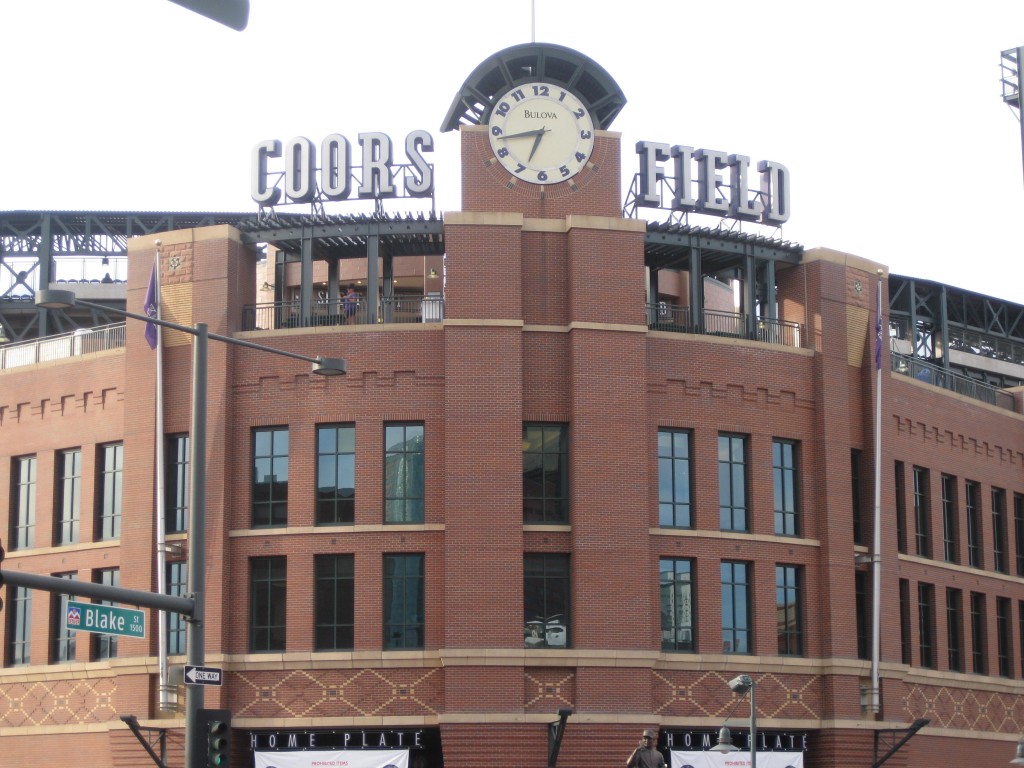 Are you planning a trip to the 2021 MLB All-Star Game in Denver? Or wishing you could go, but don't know where to start? You've come to the right place!
If you're a baseball fan, attending the All-Star Game is a must-do experience. It's nothing less than a three-day celebration of baseball, starting with the up-and-coming prospects that gather for the Futures Game on Sunday to the light-hearted Home Run Derby on Monday and, finally, to the pomp and circumstance that surrounds the main event on Tuesday.
This season, the festivities take place at Denver's Coors Field, home of the Colorado Rockies — note that in April, MLB made the decision to move the 2021 All-Star Game from Atlanta's Truist Park in response to the state of Georgia's passage of a restrictive voting rights law.
And in 2020, there was no All-Star Game because of the COVID-19 pandemic, which led to a shortened MLB season. Dodger Stadium in Los Angeles, which was scheduled to host the game last year, will instead get the 2022 game.
Whether you're an MLB All-Star Game veteran or a a newbie who wants to experience as much as possible, we're here to help. Read on to find out how to make the most out of your trip.
Are you curious about what it's like attending the event? Check out our first-person diary of the 2016 MLB All-Star Game festivities in San Diego.
2021 MLB All-Star Game: The basics
The main portion of MLB All-Star Week takes place from Sunday, July 11, to Tuesday, July 13, with all of the major events happening at Coors Field.
The All-Star Futures Game, featuring top prospects from around the minor leagues, begins at 1 p.m. local (Mountain) time on Sunday, and is followed by the annual celebrity softball game.
On Monday, the Home Run Derby begins at 6 p.m. MT, and is set to feature stars such as Shohei Ohtani and defending Derby champ Pete Alonso. As of this writing, the full list of participants has not been finalized.
And the 2021 MLB All-Star Game itself takes place beginning at 5:30 p.m. MT on Tuesday.
(Note: Click on the links for each event above to find tickets via Ticketmaster.)
More 2021 MLB All-Star Game events
Outside of the action taking place on the diamond, there is plenty more to see and do around Denver on All-Star Week.
• Starting Friday, July 9 and lasting through game day on Tuesday, Play Ball Park serves as a sort of a baseball fair, showcasing the best of MLB. (In previous years, this event was called the All-Star FanFest.) Held at the Colorado Convention Center, activities include appearances by current and past players, interactive exhibits, souvenir shops and more.
Play Ball Park is free for all attendees but entry will require tickets good for a specific day and time. Tickets can be claimed here.
• On Saturday, July 10, the All-Star 5k begins at 9 a.m. at Civic Center Park (101 W. 14th Ave.). The race features MLB mascots waiting at the finish line and a post-race celebration. The entry fee is $40 for adults and $20 for youths; you can register for the race here.
• The first round of the MLB draft will be part of All-Star Game festivities for the first time in 2021, and will be held Sunday at 5 p.m. MT at the Colorado Convention Center. There's no indication the proceedings will be open to fans, however.
• All-Star Workout Day takes place prior to the Home Run Derby on Monday and is a good excuse for fans with Derby tickets to arrive at the ballpark early, to watch the All-Stars take batting practice. Coors Field gates will open at 3 p.m. MT.
• The All-Star Red Carpet Show occurs on the afternoon of the All-Star Game on Tuesday, featuring the players walking into the ballpark. COVID-19 restrictions will likely limit fan gatherings to watch this event, as has taken place in previous years.
Where to find All-Star events in Denver
If you've never visited Denver, here's a guide to where things are during All-Star Week, and how to navigate the area. For a more comprehensive look at visiting Denver for sports, check out Itinerant Fan's Denver sports travel guide.
• Coors Field is located at the intersection of 20th and Blake streets in what is known as LoDo (short for Lower Downtown). However, the Colorado Convention Center is on the other side of downtown, about a mile away.
• If you're participating in the All-Star 5K, Civic Center Park is located next to the Colorado State Capitol at the southeast edge of Denver's downtown core, about 1½ miles away from the ballpark.
• If you think of the three sites listed above as points in a triangle, you can find much of Denver's prime lodging and entertainment options within. When searching for hotels, if convenience matters to you more than price, you'll likely want to stay downtown.
If your budget is a concern, though, you can find accommodations outside central Denver and choose to use public transit to get to 2021 MLB All-Star Game festivities.
Denver's RTD rail system, which has grown quite a bit over the last two decades, can be used to get downtown from suburbs such as Arvada, Aurora and Lakewood, and is a convenient option to get to and from Denver International Airport. Many of the system's lines terminate at Union Station, about a our-block walk from Coors Field.
• Once you're downtown be sure to take advantage of the free buses that along the pedestrian-friendly 16th Street Mall. It's a convenient way to get from Union Station to the Civic Center area, and vice versa.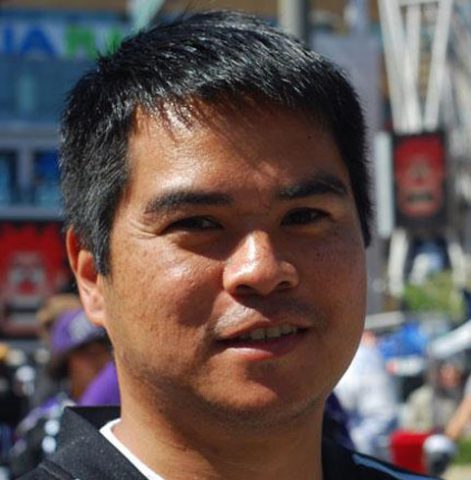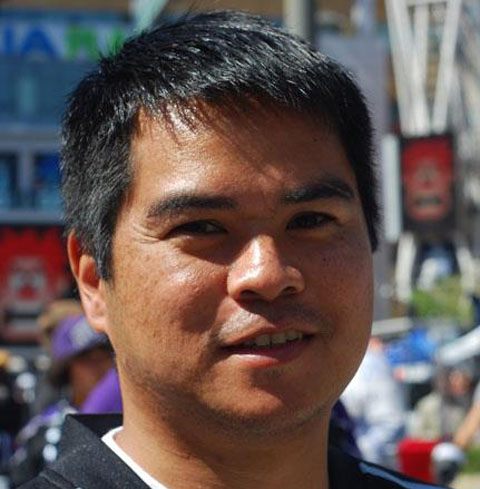 Edward de la Fuente | Itinerant Fan
I live for sports, and I love to travel. My biggest thrill is combining the two. I've been blogging about sports travel for more than a decade, and traveling for sports for twice as long.
About me | FAQ | Buy me a beer 🍺
Affiliate Disclosure
Please note that some of the links above are affiliate links, and at no additional cost to you, we earn a commission if you make a purchase. These recommendations are only for companies that we've used and have proven to enhance our sports travel experiences. To find out more about our affiliate partnerships, please read our Affiliate Disclaimer.