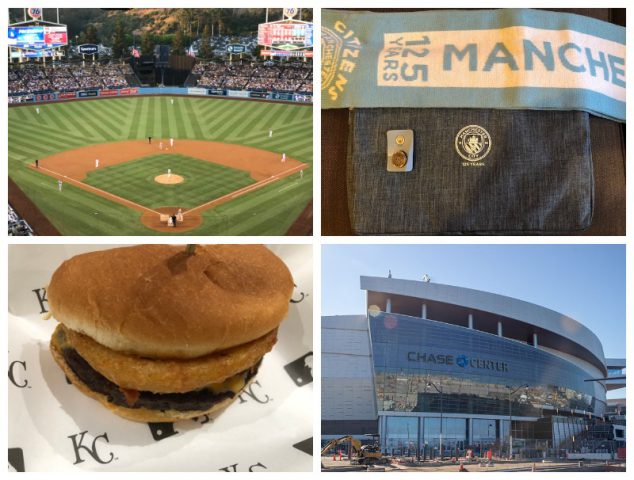 At the moment I write this, it has been about seven weeks since I attended a live sporting event. There are certainly more important things going on in the world, and bigger priorities to attend to, but forgive me for taking a small amount of time to think about the live sports I'm missing.
I had some ambitious travel plans laid out for the spring and summer, and a checklist of games I wanted to attend and things I wanted to see. To me, travel is a big part of life, and sports is something to enjoy and savor. I can tell you that whenever we come out of our current situation, I'll be more appreciative of the ability to experience both of these things — and more eager than ever to make up for lost of time.
Still, the spring feels like a giant missed opportunity. Below, I lay out the 10 things I was most looking forward to experiencing during this time. 
10. Going to Chase Center
I had been waiting all season to check out the Warriors' new arena in San Francisco — even going so far as to make plans for winter break that eventually fell through. Eventually I settled on a date in early April, at the tail end of the regular season.
Now, even if the NBA manages to restart and play out the current season, it looks like I won't get my chance to see Chase Center for perhaps another year or so. Too bad — I had heard so many great things about it.
9. NFL schedule planning
I'm one of those geeks that LOVES how the NFL makes a production out of releasing its schedule for the upcoming season. How could I not love it? As longtime readers know, I put together an NFL doubleheader post every spring detailing travel opportunities to see games and stadiums in the fall.
Normally, the schedule would be out by now (typically the league releases it around the second week of April). The word is it will be out in early May, but then we have to wonder if there will even be a season this fall, which is absolutely a legitimate concern.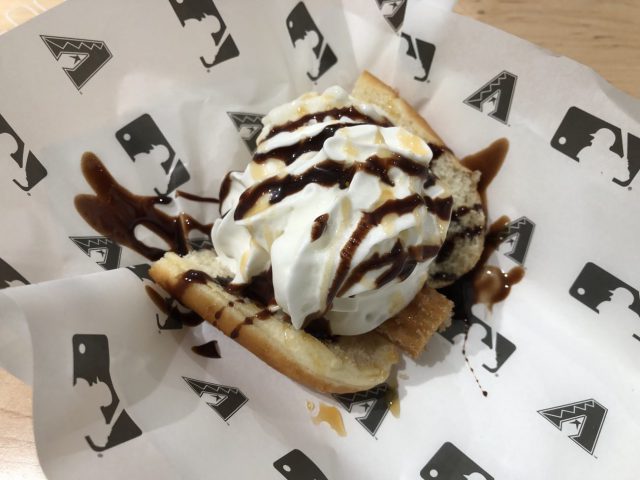 8. Ballpark food
I miss going to ballparks, of course, but one of the biggest things I miss about it is sampling ballpark food. I've had really good ballpark food and really awful ballpark food, of course. But the adventure of trying new food is an integral part of the live sports experience for me, so yes, I do miss my loaded hot dogs and sugar-laden, $8 snacks.
7. A renovated, reimagined Dodger Stadium
In preparation for hosting the 2020 MLB All-Star Game, Dodger Stadium was undergoing an extensive renovation that would have made the outfield pavilion area more inviting for fans, with a plaza filled with concessions and attractions and more standing-room viewing areas.
It seems as though whenever we get back to allowing fans at sporting events, the renovations will be ready for us (as the video below would indicate). But the All-Star Game most likely won't happen this year, and after my last All-Star experience went so well, I have to say I was really looking forward to the opportunity to experience it again.
While Opening Day has been put on hold, the work at Dodger Stadium has continued. Check out the latest renovations, narrated by Vin Scully. pic.twitter.com/oKSELzESfL

— Los Angeles Dodgers (@Dodgers) April 17, 2020
6. A new ballpark: Texas' Globe Life Field
It took me years and years to achieve the goal of attending a game at all 30 active major-league ballparks. To maintain the ability to make that boast, I make sure to visit a new park in its first season of existence — and to that end, I had already made travel plans to visit Globe Life Field in June.
Canceling my airline reservation for this trip was painful, but rest assured I'm headed to Arlington, Texas as soon as they say it's safe for fans to attend ballgames again … whenever that is.
5. Getting a taste of European soccer
As much as I talk up the experience of watching major sports in the U.S., I had always heard that attending soccer matches in Europe were on another level. So I was finally going to experience it for myself in March, with plans to attend both a Premier League fixture and a Champions League quarterfinal match during a nine-day sojourn to England and Scotland. The opportunity to check off this live sports experience is something I dearly miss right now.
Alas, the COVID-19 crisis came to a head in the U.S. just 24 hours before our departure, and I had to reschedule my trip. What's unfortunate is that whenever I go again, I have no idea if I'll be able to see matches, or sports of any kind.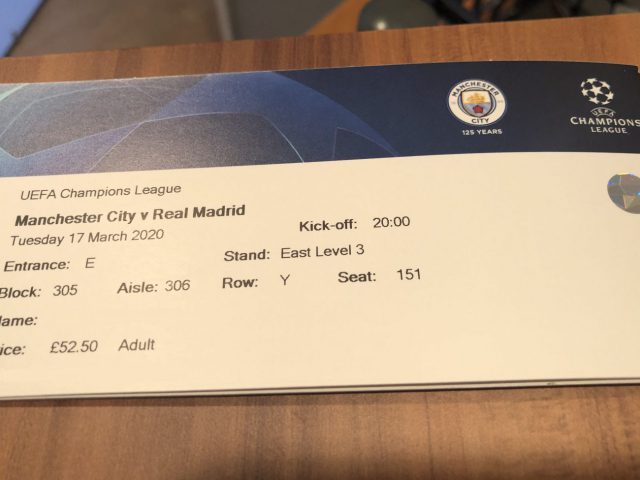 4. Related: Actually going to freakin' England!
Yeah, never mind the football matches — I was going to the United Kingdom for the first time since I was a kid, and Mrs. Fan was going for the first time ever! This was a trip nine months in the making, and you're damn right we were looking forward to it. And now, whenever we do get to travel again, I'm acutely aware that travel is going to look and feel a lot different.
3. The NBA playoffs
I live in Los Angeles, where we have not one but two teams that were looking like championship contenders this year. Staples Center was going to be rockin' this spring, as were a lot of arenas whose home teams had a legitimate shot at a title. We may still be able to see how it all unfolds, but the pause makes you feel like things are going to play out in a strange way at best.
2. The Stanley Cup playoffs
God, I love watching the Stanley Cup playoffs, whether my team is in it or not (spoiler alert: This year was a definite "not"). I have my health and my family is safe, so I have nothing to complain about. But I really miss watching playoff hockey.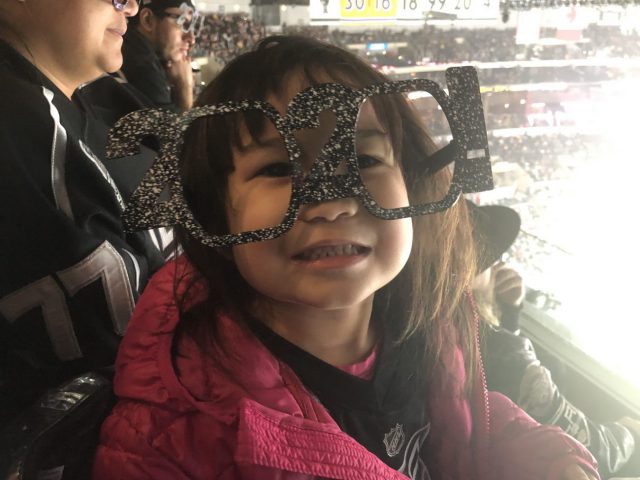 1. Family time at the arena
You know what I miss most about live sports? Experiencing it with the people I care about most.
My 4-year-old daughter Little Fan, who has already been to more L.A. Kings games in her life than I attended in my entire childhood despite having been devoted to the team since about age 10 or so, has been asking lately, "Can we go to another Kings game?" She doesn't yet grasp why we can't go to games — or to school, or to the playground, and so on. All I can promise right now is that, whenever that "next time" is, it's going to be a family affair.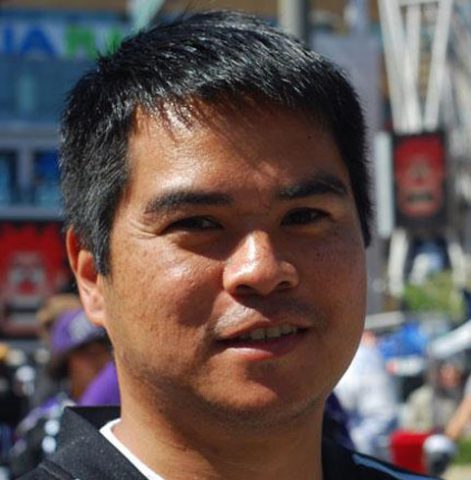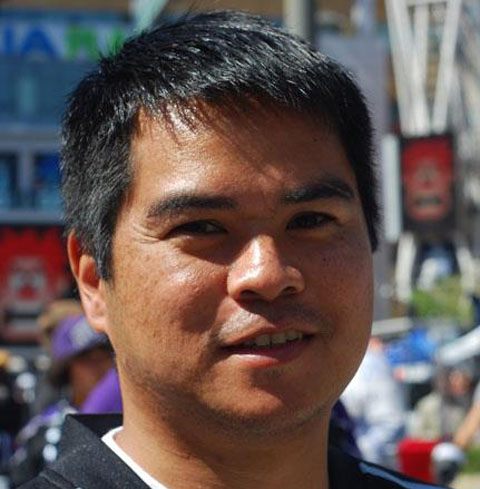 Edward de la Fuente | Itinerant Fan
I live for sports, and I love to travel. My biggest thrill is combining the two. I've been blogging about sports travel for more than a decade, and traveling for sports for twice as long.
About me | FAQ | Buy me a beer 🍺
Affiliate Disclosure
Please note that some of the links above are affiliate links, and at no additional cost to you, we earn a commission if you make a purchase. These recommendations are only for companies that we've used and have proven to enhance our sports travel experiences. To find out more about our affiliate partnerships, please read our Affiliate Disclaimer.