Arizona Cactus League spring training guide
If you're looking to see Major League Baseball's spring training, you'll have to head to one of two places. Both Arizona, home of the Cactus League, and Florida, where the Grapefruit League resides, are warm, sunny and full of interesting spring training stadiums to visit.
Indeed, seeing the spring training ballparks in Arizona and Florida can be just as fun and rewarding as taking a regular-season ballpark tour, and whichever state you choose, you'll have less ground to cover as well.
In 2023, spring training will get off to an early start, with games beginning on Feb. 24 in Arizona and Feb. 25 in Florida. So whether you're looking to get away from cold weather or just want to enjoy a leisurely few days of watching baseball, the opportunity to do so is fast approaching.
Read on for more about making the most of a visit to Arizona for spring training in the Cactus League. For our perspective on the Grapefruit League, click here.
Stadiums of the Cactus League
Click placemark in index to find on map | View map in a larger window
For fans looking to visit a number of games in one trip, the Cactus League has a distinct advantage over the Grapefruit League in that all of its venues are located within one metropolitan region. It helps, of course, to know a little bit about Phoenix and its suburbs, which we'll cover in "Getting around" below.
Here's a list of stadiums for the 15 Cactus League teams, or you can pinpoint them in the map above. (Note: Click on each team name to see its 2023 spring training schedule and buy tickets via Ticketmaster.)
• American Family Fields of Phoenix: Home of the Brewers. Located at 3600 N. 51st Street, Phoenix.
• Camelback Ranch: Home of the Dodgers and White Sox. Located at 10710 W. Camelback Road, Glendale.
• Goodyear Ballpark: Home of the Guardians and Reds. Located at 1933 S. Ballpark Way, Goodyear.
• Hohokam Stadium: Home of the Athletics. Located at 1235 N. Center Street, Mesa.
• Peoria Sports Complex: Home of the Mariners and Padres. Located at 16101 N. 83rd Ave., Peoria.
• Salt River Fields at Talking Stick: Home of the Diamondbacks and Rockies. Located at 7555 N. Pima Road, Scottsdale.
• Scottsdale Stadium: Home of the Giants. Located at 7408 E. Osborn Road, Scottsdale.
• Sloan Park: Home of the Cubs. Located at 2330 W. Rio Salado Pkwy., Mesa.
• Surprise Stadium: Home of the Rangers and Royals. Located at 15930 N. Bullard Ave., Surprise.
• Tempe Diablo Stadium: Home of the Angels. Located at 2200 W. Alameda Drive, Tempe.
Getting around Arizona during spring training
No matter which teams/stadiums/games you come to Arizona to visit, you know you'll need to get to Phoenix, find lodging in the area and get to know the layout of the region. A sturdy car and a handy map and/or a reliable GPS is pretty much all you need to enjoy a Cactus League sojourn, but here are a few handy tips.
• It helps to think of Phoenix as the dividing line of a valley that, among locals, is typically split geographically into two regions — the East Valley, containing Tempe, Scottsdale, and Mesa among other suburbs, and the West Valley, containing Glendale, Peoria and Goodyear, among others.
Only one team, the Brewers, trains in Phoenix proper, and their complex in the Maryvale section of the city is closer to the West Valley than to the East.
Depending on which teams you wish to see most, you can concentrate your lodging search to one side or another. However, count on a drive of a half-hour minimum without traffic to cross over — something to consider if, say, you try to attend an afternoon game in the West Valley and then head over to an evening game in the East Valley.
(For reference, Surprise Stadium and Hohokam Stadium are the two venues with the most distance between them, at just less than 40 miles.)
• Get to know Loop 101, the freeway that connects both valleys as it carves a giant inverted U through the region. Not only is it an alternative to driving through a crowded Interstate 10 through downtown Phoenix during rush hour, but five Cactus League venues (Camelback Ranch, Peoria, Salt River Fields, Scottsdale Stadium and Sloan Park) are within a few miles of it.
• Public transportation isn't really an option for any Cactus League venue. Phoenix's Valley Metro light rail doesn't go near any of the ballparks. As for parking, cost varies at each ballpark (some have offered free parking for weekday games) but expect a cost of between $5 and $10.
Worth seeing in the Cactus League
• Thanks to a building boom in the 2000s, the Cactus League is full of newer and renovated venues. The newest park is Sloan Park, opened for the Cubs in 2015 to replace its longtime home of Hohokam Stadium (which was promptly renovated in order to become the A's new spring base).
So if you're a fan of stadium architecture or just like new things, be sure to check out Sloan Park, Salt River Fields, Camelback Ranch and Goodyear Ballpark, all opened over the last 15 years. The Brewers unveiled a renovated ballpark and complex in Maryvale in 2019.
• If you're a fan of regional food, many of the ballparks offer specialties of the home teams' cities in their concession stands. Some notable items worth mentioning that we've come across: Skyline Chili at Goodyear Ballpark; Chicago deep-dish pizza and pork tenderloin sandwiches at Sloan Park; K.C. and Texas barbecue at Surprise Stadium; fried cheese curds at Maryvale Park and Dodger dogs at Camelback Ranch.
You can check out a guide to Cactus League eats here; though it's worth noting that concessions menus often change on a year-to-year basis.
• All 10 Cactus League ballparks have some form of berm seating in the outfield. While they are typically the cheapest tickets offered, they are also some of the most popular, particularly on weekends. Be sure to bring a blanket to sit on and some sunscreen, though some venues have installed sunscreen dispensers in the berm sections.
• Scottsdale Stadium stands out among its Cactus League brethren because it is part of the downtown Scottsdale district, within walking distance of many restaurants, bars and other entertainment options. However, this also means there's limited space around for other ballpark operations — while the Giants' major-leaguers utilize an adjacent practice field, their minor-league complex is actually a couple miles away.
Things to do in Arizona during spring training
The Phoenix metro region is a popular destination for both snowbirds and spring-breakers during the month of March. For more on everything to do in the Valley of the Sun, check out our Phoenix sports travel guide.
From a sports standpoint, the region is also home to teams in all four major sports leagues, all of which would be good spectating options under normal circumstances.
The NBA's Suns (at Footprint Center in downtown Phoenix) and NHL's Coyotes (at Mullett Arena in Tempe) are usually in the midst of their seasons while spring training is in progress. Notably, it's the Coyotes' first season in the 5,000-seat Mullett Arena on the Arizona State University campus, which is serving as a temporary home while the team pursues a larger arena in Tempe.
Most recent update: March 2, 2023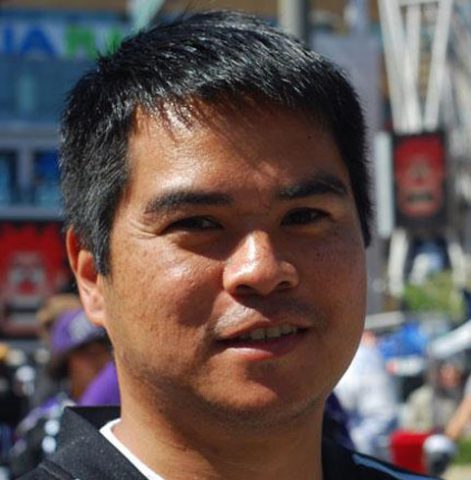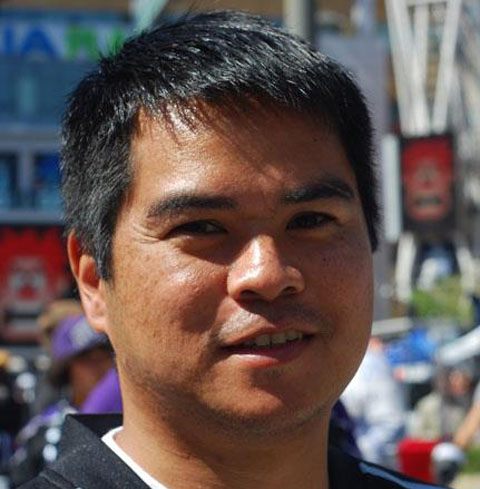 Edward de la Fuente | Itinerant Fan
I live for sports, and I love to travel. My biggest thrill is combining the two. I've been blogging about sports travel for more than a decade, and traveling for sports for twice as long.
About me | FAQ | Buy me a beer 🍺
Affiliate Disclosure
Please note that some of the links above are affiliate links, and at no additional cost to you, we earn a commission if you make a purchase. These recommendations are only for companies that we've used and have proven to enhance our sports travel experiences. To find out more about our affiliate partnerships, please read our Affiliate Disclaimer.