Phoenix sports travel guide
Our city guides are meant to showcase the best of a metropolitan area from the perspective of a sports fan visiting Phoenix to watch their favorite teams in a game or two. Here's our guide to the best of Phoenix sports travel.
* * *
Phoenix, an oasis in the desert, has also made a reputation for itself as a mecca for major sports.
The region has played host to some big events over the years — four Super Bowls, college football's national championship, some memorable Fiesta Bowls and more. It's home to five major professional sports teams as well as two Division I college programs. And don't forget Cactus League spring training and all the golf courses.
No matter what time of year you visit the Valley of the Sun, there's bound to be something sports-related going on (especially if it's not summertime and it isn't 100-plus degrees outside). And you don't have to be a golfer or a snowbird to take advantage of it.
This travel guide aims to show you what the Phoenix area has to offer the sports-fan vacationer, from visiting the stadiums to what to do when the teams aren't in action.
Map of Phoenix sports venues and attractions
Click placemark in index to find on map | View Phoenix sports travel guide in a larger map
Where to watch sports in Phoenix
For pro sports in Phoenix, look to three areas: Downtown (specifically the area dubbed the "Legends Entertainment District"), home to Chase Field and Footprint Center; the eastern suburb of Tempe, where Arizona State University and its sports facilities are located; and the western suburb of Glendale, home of State Farm Stadium.
Footprint Center also hosts the Phoenix Mercury, one of the WNBA's most prominent teams in recent seasons.
Arizona State University, whose Sun Devils are members of the Pac-12 in football and basketball, has its football and basketball venues located on campus — as is its new hockey arena, which is also serving as the temporary home of the NHL's Coyotes.
Though Sun Devil Stadium was recently renovated and scaled down, it served as the Cardinals' home stadium for nearly 20 years and has hosted a Super Bowl.
For a historical look at Phoenix sports team venues, head to the Arizona State Fairgrounds just north of downtown. There stands the Arizona Veterans Memorial Coliseum, the arena the Suns called home from 1968 to 1992, which was affectionally known by local fans as the "Madhouse on McDowell."
The venues
• Chase Field: Home of the Diamondbacks. Located at 401 E. Jefferson Street in downtown Phoenix.
• Footprint Center: Home of the Suns and Mercury. Located at 201 E. Jefferson Street in downtown Phoenix.
• Mullett Arena: Home of Arizona State Sun Devils hockey and the Arizona Coyotes. Located at 411 S. Packard Drive on the ASU campus in Tempe.
• State Farm Stadium: Home of the Cardinals. Located at 1 Cardinals Drive in Glendale.
• Sun Devil Stadium: Home of Arizona State Sun Devils football. Located at 500 E. Veterans Way on the ASU campus in Tempe.
Arriving and getting around Phoenix
Getting in
Phoenix Sky Harbor Airport (PHX), aside from having an interesting name, is centrally located, just east of downtown.
The downtown area, Tempe and Scottsdale are easy to reach from the airport, and as a hub for American Airlines, it receives flights from most major American cities and many international destinations as well. A taxi from the airport to downtown will typically cost between $20 and $30.
Many, many people drive to the area for their stays, judging by the many out-of-state license plates you see on the road — particularly during prime visiting times in the winter and spring. Other than Tucson, 90 minutes away, Phoenix is not close to any other major cities.
Access is via Interstate 10, which connects the city with Los Angeles five hours to the west and then veers to the southeast as it heads toward Tucson. Interstate 17 north connects to Flagstaff and the Grand Canyon.
Bus riders can reach Phoenix via Greyhound, which operates a depot at 2115 E. Buckeye Road, near Sky Harbor Airport.
Where to stay
Just pick a spot where you think you're going to spend the most time, and the area is bound to have its fair share of lodging options. Thanks to its status as a destination for snowbirds, spring-breakers and golfers, the Phoenix area has numerous clusters of hotels worth considering.
Most travel guides will name downtown Phoenix, the Metrocenter area north of downtown, Old Town Scottsdale and Tempe near the Arizona State campus as good hotel hot spots. For sports fans, downtown Phoenix and Glendale, where the pro sports venues are, have quite a few hotels nearby ranging from commuter to high-end.
A good, cheaper option for most purposes is the area around the airport, which is close to downtown, Tempe and many of the stadiums in the Cactus League.
Getting around
Unless your plans center around the downtown area, you'll want a car to get to where you need to most conveniently.
If you're visiting either of the Glendale venues but not staying in Glendale, you'll definitely need a car — public transportation is scarce in that region and not geared toward serving sports fans during events. Glendale and downtown Phoenix are about 15 miles apart.
Phoenix's Valley Metro light rail system serves the downtown and outlying areas of Phoenix and extends into Tempe and Mesa, and is a good park-and-ride option for fans trying to get from the suburbs to downtown, or to the Arizona State campus. If it's hot out, though, walking to a station and then waiting for a train might not be the most pleasant experience.
Gameday parking
Each of the pro venues, ASU's campus and the Cactus League stadiums all have ample parking, often at cheaper rates than you'll find in comparable venues in other cities.
The downtown structures that support Chase Field and Footprint Center were built with a high volume of traffic in mind and are often surprisingly easy to enter and exit.
Things to see and do in Phoenix
Even if your reason for coming to Phoenix is sports travel, the region has so much more to offer. Here is a guide to just some of the things to see during your Phoenix travels when not watching the sports teams:
Spring training, baby!
The Cactus League has 15 teams — half of Major League Baseball — and all of them train within the Phoenix metro area. So in theory, you could spend a week there and see all 15 teams play at least once.
Many of the stadiums are either newish or newly renovated and offer many of the same creature comforts expected of a major-league stadium. The newest stadium is Sloan Park, opened in 2015 on the western edge of Mesa and the new home of the Chicago Cubs.
For more info, check out our Cactus League spring training guide, updated each January.
Golfer's paradise
A Phoenix sports travel vacation doesn't have to just involve watching teams — an be a participatory pursuit, too. The region is known as a haven for golfers, who come down in the winter when the weather gets too inhospitable to hit the links wherever they live. You can see a list of courses in the region here.
If your preference is to watch golf, Scottsdale hosts a major PGA tournament, the Phoenix Open, held every February (usually on Super Bowl weekend) at TPC Scottsdale.
The event has gained prominence in recent years thanks to its Hole 16, known as the "Stadium Hole" for the high-capacity bleachers erected around it and the rowdy, beer-spraying fans that watch the action from there.
Desert eats
While not exactly known as a culinary destination, Phoenix has its share of unique eating experiences. Given its proximity to Mexico, the Mexican food scene is strong, with establishments from budget to gourmet and offering lesser-known items such as tortas and chimichangas.
Because of the frequent influx of visitors, the Phoenix area is home to a number of regional-favorite restaurants from other parts of the country. For example, Culver's burgers (Wisconsin), Pappadeaux Seafood Kitchen (Texas) and even Canadian steakhouse chain The Keg operate locations in the Valley.
Otherwise, here's a short guide to restaurants where you can get a unique taste of Phoenix during your travels:
• Barrio Cafe (2814 N. 16th Street): One of the most highly regarded of Phoenix's many Mexican restaurants. The menu items won't be recognizable if you're a casual fan of Mexican food, but a visit is the perfect time to be adventurous.
• Durant's (2611 N. Central Ave.): There is an old-time subset in Phoenix, which this steakhouse represents well, though newcomers to the Valley will enjoy the high-class dining as well.
• Fry Bread House (4545 N. 7th Ave.): A large and active Native American community in Arizona is well-represented at this restaurant serving dishes with and on top of fry bread.
• Los Olivos Mexican Patio (7328 E. 2nd Street, Scottsdale): A popular destination in Scottsdale's Old Town for favorites like fajitas, enchiladas and even chimichangas, which were purported to have been invented in Arizona.
• Majerle's Sports Grill (24 N. 2nd Street; multiple locations): A favorite of fans of Phoenix's sports teams, this sports bar chain is owned and named after former Suns forward Dan Majerle.
• Pizzeria Bianco (623 E. Adams Street; multiple locations): Thanks to the national profile of its owner, this gourmet pizza joint is well known to residents and visitors alike.
More sports
As previously mentioned, Arizona State has a major athletic program with teams in most NCAA sports. In addition to Sun Devil Stadium (football) and Desert Financial Arena (basketball), Phoenix Municipal Stadium hosts the Sun Devil baseball team, which is occasionally nationally ranked. Most of the university's sports facilities can be found on the east side of campus, along Rural Road.
Grand Canyon University, located in North Phoenix, competes in Division I in many sports, including men's and women's basketball and baseball.
For more college sports, head about 100 miles southeast on I-10 to Tucson, where Arizona State's fierce rival, the University of Arizona, is located. The Wildcats face off against the Sun Devils in football every fall in a rivalry game known as the Territorial Cup. The football team plays at Arizona Stadium while their often-nationally ranked men's and women's basketball teams call the McKale Center home — both facilities are on campus.
Phoenix Raceway, in the western suburb of Avondale, hosts two NASCAR events each year — one in early March, the other in early November.
The Phoenix area also has a second-division soccer club, Phoenix Rising FC, which plays in the USL Championship. The club is currently building a temporary home stadium near Sky Harbor Airport.
Original publish date: May 12, 2015
Most recent update: March 2, 2023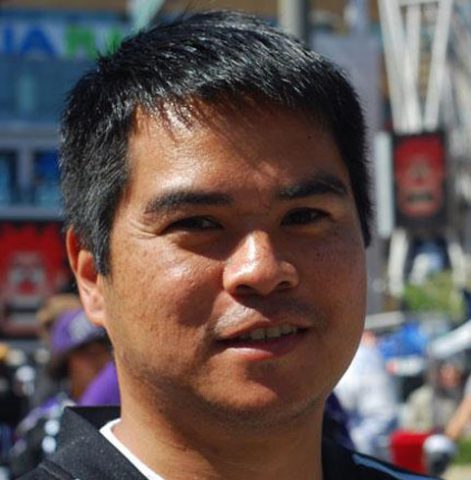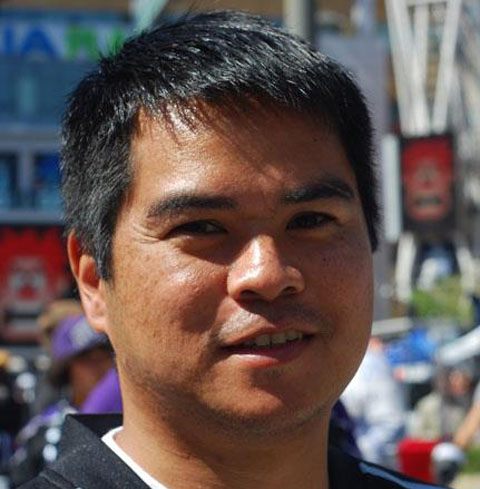 Edward de la Fuente | Itinerant Fan
I live for sports, and I love to travel. My biggest thrill is combining the two. I've been blogging about sports travel for more than a decade, and traveling for sports for twice as long.
About me | FAQ | Buy me a beer 🍺
Affiliate Disclosure
Please note that some of the links above are affiliate links, and at no additional cost to you, we earn a commission if you make a purchase. These recommendations are only for companies that we've used and have proven to enhance our sports travel experiences. To find out more about our affiliate partnerships, please read our Affiliate Disclaimer.