Besides seeing games and stadiums around the U.S. and Canada, one of my travel aspirations is to see more of the world. And with that, I hope to have the chance to see more interesting sporting events around the world.
This blog has already chronicled some of those international opportunities, such as the NFL in Mexico City, Premier League soccer in England and even a Winter Olympics. But let's face it, those are all high-profile events that are popular worldwide.
What's also interesting to me is the chance to see something that is common and beloved by the people of the country you're visiting but not really cared about or even known back home. To me, it's not unlike eating a dish you would never eat back home: if you want to know what makes a certain place tick, you have to do what the locals do.
So here, in no particular order, is a list of sports I'd like to see, and which countries I'd like to see them in. Some of these sports you've heard of, some you might not have, but what they have in common is that I feel they would give me some very good insight into a unique part of the culture of that country.
Horse racing in Ireland
Of course, there are many places around the world where horse racing is popular and major events are held, from the Kentucky Derby in the U.S. to the Melbourne Cup in Australia, and a whole host of great races in Dubai.
However, if you want to go somewhere whereby horses are embedded in the culture of the country, Ireland seems like a great candidate.
National Hunt racing has a home in Ireland and the UK, and there are also some good races in France. National Hunt is a different type of racing in which the horse have to navigate fences and hurdles. These races are longer, and they tend to take place throughout the winter months.
Some tracks in Ireland to watch this particular brand of racing include Leopardstown and Punchestown. The Dublin Racing Festival, held each February at Leopardstown, is always a good one to attend, with all of the best horses on show before they make their journey to Cheltenham, England for the exclusive Cheltenham Festival the following month.
Formula 1 racing in Monaco
Most Americans are familiar with Formula 1 racing, or at least open-wheel racing because of the Indy 500. But you have to venture outside the U.S. to see the sport, and Formula 1 has a bigger calendar than ever before these days.
The Monaco Grand Prix is one of Formula 1's marquee events, a bit like what the Daytona 500 is to NASCAR. The location plays a big role in what sets it apart — Monaco is a tiny city-state on the French Riviera, famous for its wealth and its attractiveness to jet-setters as an exclusive tourist destination.
As a result, the Grand Prix is a lavish, luxury event, where stars from all over the world come for the day to enjoy the racing. You will see superyachts pull into the dock, ready to watch the racing from their multi-million-pound boats.
So attending the Monaco Grand Prix is not necessarily a budget option. But if you're visiting the country at the right time, you're willing to splurge and Formula 1 racing is high on your list of international sporting events to visit, why not?
Pickleball in the United States
By no means are we suggesting people come to America to check out pickleball over football, baseball, basketball or any of the other popular spectator sports on the landscape here. But if you want something truly unique and not an overwhelming spectacle of an event, then this combination of badminton, table tennis and tennis just might fit the bill.
If you haven't heard of it, pickleball is growing quite a bit in the U.S., and it's starting to get media attention: The US Open Pickleball Championships was televised on CBS Sports Network for the first time a few years ago. You can get pickleball bags and backpacks online if you fancy playing the game yourself. 
So where can you watch pickleball? Head to Naples, Florida, each April, where the US Open is usually held. It'll take place later this month after being canceled last year because of the pandemic.
Cricket in India
Cricket is wildly popular in many countries around the world, but in India it is something close to a religion. Some of the sport's most legendary players hail from the country, and matches are held inside jam-packed venues in a comparable fashion to Major League Baseball games in the United States.
Part of the fun in watching an unfamiliar sport in an unfamiliar land is to educate yourself. Going to museums and special places of interest where you can learn more about cricket in India, the history of cricket, and the stars of the sport, comes highly recommended. You can really immerse yourself into an important part of Indian culture.
And despite what you might have heard: No, matches don't last three days. At least, not anymore. Since rules were amended to introduce a drastically shorter, fan-friendly version of the game called Twenty20, or T20 for short, the game has exploded in popularity.
In India, the Indian Premier League (IPL) was founded in 2008 under Twenty20 rules and now enjoys a fervent following.
Curling in Canada
The sport of curling — where players slide large stones on ice in a kind of cold-weather shuffleboard — was invented in Scotland. But we know how much Canada loves its ice sports, and curling is a prime example of this.
Perhaps the more apt comparison is to golf, because curling is also a genteel game, full of etiquette. But that doesn't mean the action isn't intense. In fact, it can be exciting, dramatic and full of strategy.
Curling enjoyed a surge in popularity in the U.S. when its men's curling team, led by "skip" John Shuster, won the gold medal at the 2018 Winter Olympics with the help of a ridiculously precise shot. 
But if you want to experience curling as a legitimate spectator sport, best to travel north of the border to check out events like the Scotties Tournament of Hearts and Tim Horton's Brier, the marquee national tournaments for women's and men's curling, respectively.
Boxing in England
The UK has a wide range of sports for fans to enjoy, from soccer (called football there, of course) and Formula 1 racing to rugby and cricket. It's no accident that the NFL has worked hard over the last decade-plus to ingratiate American football into the sports landscape, with a slate of games in London every year.
However, boxing is a sport that I would be excited to check out in England. Bouts are often held at one of the bigger stadiums or arenas in the country, to wild atmospheres. Some massive stadium fights have taken place at the large, and famous, Wembley Stadium in recent times.
British boxer Anthony Joshua headlined one such match, going up against Wladimir Klitschko in 2017 to a crowd of more than 80,000, and delighting the home fans with his victory by technical knockout.
But aside from major events, even a small-scale boxing card in Britain is worth checking out to get a taste of the country's sporting culture that's slightly off the beaten path.
Tips for attending a sporting event in a foreign country
Here are a few guidelines worth following if you're interested in seeing one of the above sports, or any spectator athletic event while traveling international.
• Be diligent and selective about where you get your tickets from. You may be familiar with secondary markets where you live, but unless you have done your homework, you could end up out in the cold and no recourse for getting your money back. 
• Read up about the dress code for the event, if there is one. (You'd be surprised!)
• Check out comments on message boards from people who have been to your desired event and/stadium before. This can be incredibly insightful and can help you plan your outing to minimize the risk of unpleasant surprises. 
• There are sites where you can see the view from your seat within an arena. These are handy when booking tickets for indoor sports events or stadium events. 
• Above all, treat the experience like you would any other activity on an international vacation: An opportunity to discover something new.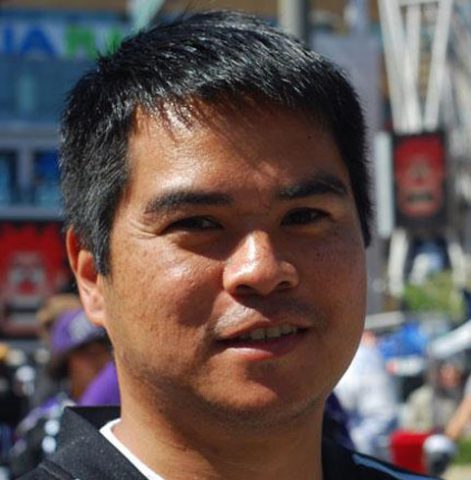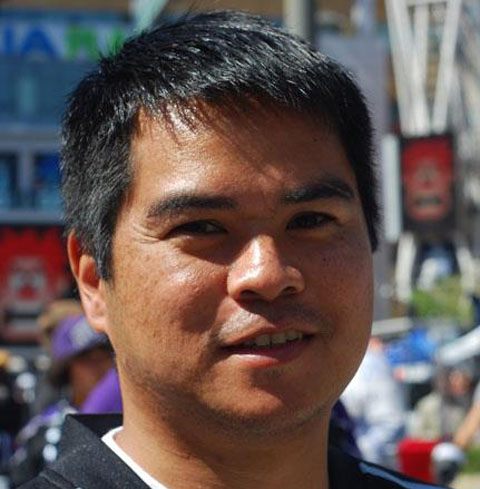 Edward de la Fuente | Itinerant Fan
I live for sports, and I love to travel. My biggest thrill is combining the two. I've been blogging about sports travel for more than a decade, and traveling for sports for twice as long.
About me | FAQ | Buy me a beer 🍺
Affiliate Disclosure
Please note that some of the links above are affiliate links, and at no additional cost to you, we earn a commission if you make a purchase. These recommendations are only for companies that we've used and have proven to enhance our sports travel experiences. To find out more about our affiliate partnerships, please read our Affiliate Disclaimer.