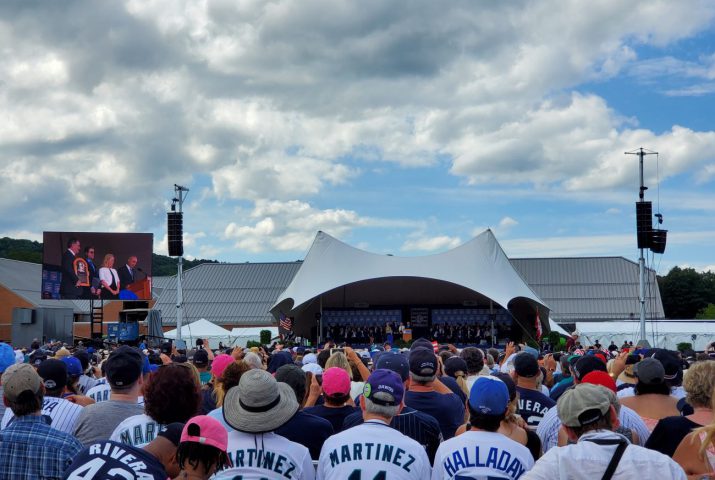 [Editor's note: Friend and former colleague Josh is a long-suffering Mariners fan and, nevertheless, a baseball nut. He trekked from Seattle to Cooperstown, N.Y., in July 2019 to see Edgar Martinez inducted into the National Baseball Hall of Fame. The advice to himself below is his own.]
By Joshua Beach
Dear Future Me,
I'm writing from 2019 with sage advice, like if Moonlight Graham from "Field of Dreams" had a blog. You'll want these tips on hand for an induction weekend trip to the National Baseball Hall of Fame – say, for example, in 2024 when Ichiro is enshrined via unanimous acclaim.
A trip to Cooperstown, N.Y., requires planning way ahead of time, so if you're visiting soon and your itinerary is blank it might feel like taking a toothpick to bat in the ninth inning against Mariano Rivera. Hotels are scarce, direct flights are nonexistent, and the sheer madness of shoving a major-league stadium's worth of people into a quaint village makes logistics highly important.
On-time air travel to and from Albany can be a risky proposition: From Seattle, you might connect through Chicago or Detroit (or Atlanta if you displease Jobu from "Major League" and get rerouted with a 12-hour delay). Boston, Philadelphia, or New York are longer drives from Cooperstown (3-plus hours compared to about 1 hour from Albany), but offer better flight options plus the bonus itinerary option of an MLB game at either end.
Shopping for lodging makes club-level ballpark tickets seem cheap, even if you stay a 30-minute drive away in Oneonta (weekend rate of $459 plus tax per night for a decent Marriott property in 2019). Even six-plus months out, the hotel pickings are as thin as the ends of Rollie Fingers' mustache.
Once nearby, don't just drive willy-nilly into Cooperstown without researching parking, lest you end up on the wrong end of a Yogi Berra-ism: "If you don't know where you are going, you might wind up someplace else." Locals padding their retirement accounts offer up their lawns at T-Mobile Park rates; cheaper satellite lots are available for induction day. There are parking trolleys and shuttles on offer, but, much like the difference between how good ballpark sushi sounds and how bad your stomach feels after eating it, they are better in concept than in reality. The sheer number of people trying to use them makes for long waits and volatile crowds, which you can relate to if you're a Mariners fan. Tighten your shoelaces for a brisk walk; you'll beat your ride to your destination just like Cool Papa Bell could turn off the light and be in bed before the room was dark.
Remember to give yourself more time than seems necessary based on the few events on the official lineup card. The village of Cooperstown on induction weekend is like a drunk fan's fever dream, with shop after shop of baseball cards, clothing, collectibles, etc. Make time to get an autograph from a batting champ like Bill Madlock, from a Hall of Famer like Ferguson Jenkins, or from baseball's version of Voldemort. Follow social media accounts, sign up for newsletters, or stow a Ouija board in your luggage to discover auxiliary events including your favorite team or player.
For your actual visit to the museum, you might want to beat the crowds by arriving a couple days early – better yet, stay over so you can see the newly inducted players' plaques hanging in the gallery alongside Roberto Clemente, Josh Gibson, and Brooks Robinson. If you must visit the museum during induction weekend, you'll be one of so many sardines in a tin, crammed into the aging and stuffy building's dead ends and narrow passages. The priceless relics behind glass might be better appreciated with fewer people trying to wedge their way past you.
If you're thinking about skipping the Parade of Legends, ask yourself: Would I take a bathroom break with my team's No. 3 hitter coming to bat? (Fans of the current Mariners are exempted from this question.) This is your opportunity to see dozens of the greatest players of all time float past in the beds of Ford pickups. Or you might see them speeding past and waving out the passenger window of the cab if there's a lightning storm forecast – as you stand perilously near to a lamp pole. Johnny Bench might eschew a ride altogether and walk down the street. Ken Griffey Jr. might hop out to take selfies. Cal Ripken Jr. might sign your baseball (if you studiously reserved a seat in the front row at daybreak).
You should definitely consider a membership in the National Baseball Hall of Fame: lower levels may include admission to the museum, which you already are going to pay; higher levels come with an actual chair to sit in during Sunday's main event, giving you a more comfortable and closer vantage point for the proceedings. The induction ceremony takes place about a mile from the museum building in an open field that seems to magnify the intensity of the summer heat (bring sunblock). Check the official website for rules about how far ahead you can reserve a spot on the lawn with a blanket or beach chairs – best price of the weekend: free!
Tens of thousands of fans are spread out across a grassy hill for the induction ceremony, a baseball Woodstock that in fact might include Bernie Williams playing the national anthem on guitar, a modern-day Jimi Hendrix but with better range in center field. The speeches are at once similar but unique. In them you find a bit of your own story, find more reasons to appreciate the human speaking the words. Depending on the size of the induction class, the heat may blur a speech or two, but excitement will flood back when "your guy" comes to the lectern.
Maybe he was voted in on his last chance. Maybe he wasn't a great defender. But if he's on the stage for induction day then he put in a decade or more as the best in the majors, and if you're lucky it was all for your team. Seeing your guy on stage is magical, reminds you of past happiness, pulls tears from even desert eyelids. His words might not win a Pulitzer Prize, but they mean something to you as a fan. If he speaks a few words to his hometown Puerto Rican fans in his first language, all the better: "Mi historia es sencilla: Criado en un barrio rodeado de gente humilde, con buenas intenciones." ("My story is simple: Raised in a neighborhood surrounded by humble people, with good intentions.")
This is why you fly on multiple airplanes, drive rental cars long distances, and stay in remote hotels. Close your eyes and recall the first time you saw him get a hit, the crowd roaring to life, you rising from your seat. It doesn't matter that your team lost that day, much like it doesn't matter that the mayhem of Cooperstown on induction weekend is overwhelming. The highlight of seeing one of your favorite players inducted into the Hall of Fame is worth it and what you'll remember in the long run.
And even if the buzz of the weekend doesn't wear off by the time you head home, remember to stay on your toes, lest you be one of the inattentive fans not noticing that Ivan "Pudge" Rodriguez is sitting near them at the airport.
Signed,
Past Me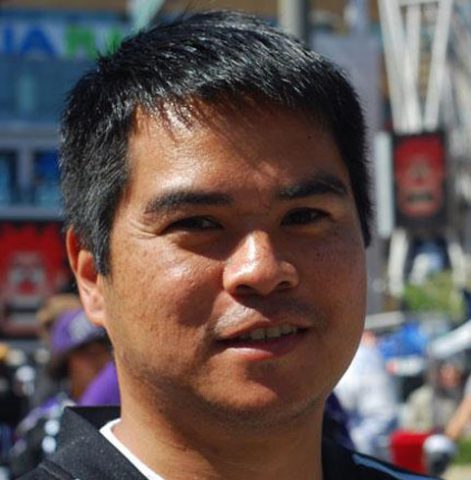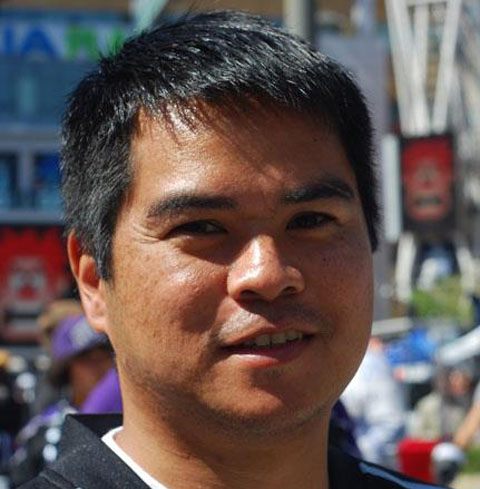 Edward de la Fuente | Itinerant Fan
I live for sports, and I love to travel. My biggest thrill is combining the two. I've been blogging about sports travel for more than a decade, and traveling for sports for twice as long.
About me | FAQ | Buy me a beer 🍺
Affiliate Disclosure
Please note that some of the links above are affiliate links, and at no additional cost to you, we earn a commission if you make a purchase. These recommendations are only for companies that we've used and have proven to enhance our sports travel experiences. To find out more about our affiliate partnerships, please read our Affiliate Disclaimer.