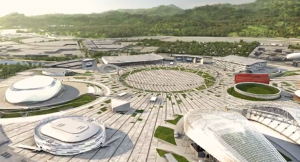 Less than three weeks remain until Mrs. Fan and I make the trip across the Atlantic, and the final piece has fallen into place — we received our Russian tourist visas in the mail this week. This came as no small relief, considering the following: we could only apply for them 45 days in advance of our trip; the start of that 45-day window came right around the holidays, so really we had 38 days or so; we could only apply by mail since the closest office at which we could submit an application was in San Francisco, meaning we'd have to give up our passports and hope the postal service wouldn't lose them; and we had heard a horror story or two about the inefficiencies and rather cold process of trying to obtain a visa.
But quite frankly, the process for us went about as smoothly as it could've gone, save for the USPS tracking of our package going haywire and telling us, for a brief time, that it was actually heading back to us after an initial scan in San Francisco. Once a week and a half went by without the tracking telling us it had actually been delivered, we sent a friendly email inquiry to the office to which we had sent the package, not really knowing whether they would bother to answer. But by the end of the day, they did, telling us that the documents had been received when they were supposed to, and our visas were being processed. A week after that, I got another email us telling us our passports were on our way back, and they arrived the day UPS tracking told us they would. Not terrible at all.
While all that was going on, we ventured into the world of international secondary ticket markets by looking for tickets on Fan2Fan, the Olympic committee's "official" ticket reseller. To date, we've purchased tickets to four events on there and are eyeballing two more, waiting for the price to be right. The tickets won't be shipped to us — we'll have to pick them up once we're in Sochi — but with confirmation numbers in hand, I don't expect it to be much of an issue.
Here's the final count for events we'll be seeing over our five days at the Olympics:
• Five men's ice hockey games (including all three Team USA preliminary games)
• Curling (men's prelims)
• Figure skating (men's free skate)
• Alpine skiing (men's downhill)
• Skeleton (women's finals and men's prelims)
We're hoping, also, that we'll meet some friendly people along the way and maybe encounter the opportunity to attend more events, either free or at a discount, but if that doesn't happen, we feel pretty good about the array of events we'll be seeing. Being a geography geek and a venue nut, I've done a lot of studying of Sochi's layout and where all the venues are — and where our seats will be at these venues.
So really, there's nothing left to do but go halfway around the world. We can't wait.
(Oh, I would be remiss if I didn't also talk a little bit about the issue of security in Sochi, which has become a really big topic over the last month or so. A couple people have asked me if I'm scared to go. I won't lie, I'm a little anxious. But there's a risk to any sort of international travel, and to any Olympics (or large, internationally known events like, say, the Super Bowl). I really have no doubt that the venues themselves will be the safest places to be in Russia during the two weeks of the Olympics; they'll be guarded like fortresses, and I expect the line to get through security and into the Olympic park to be maddeningly long, but so be it. As for everywhere else in town, there will probably be a risk. But there's also a risk to driving your car, walking down the street, etc. You can't be afraid to go do things you want to do — you'll be missing a lot of what life has to offer that way.)
For more posts on The Itinerant Fan's upcoming trip to Sochi, click here.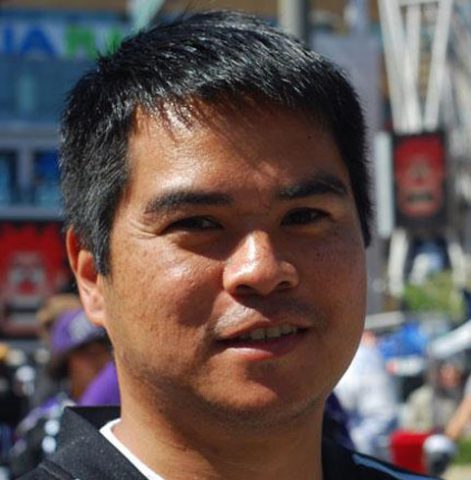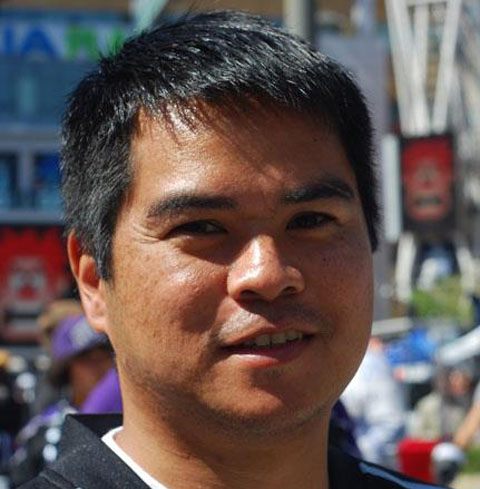 Edward de la Fuente | Itinerant Fan
I live for sports, and I love to travel. My biggest thrill is combining the two. I've been blogging about sports travel for more than a decade, and traveling for sports for twice as long.
About me | FAQ | Buy me a beer 🍺
Affiliate Disclosure
Please note that some of the links above are affiliate links, and at no additional cost to you, we earn a commission if you make a purchase. These recommendations are only for companies that we've used and have proven to enhance our sports travel experiences. To find out more about our affiliate partnerships, please read our Affiliate Disclaimer.