(Note: This is the third of a three-part series on our trip to the 2016 MLB All-Star Game in San Diego. You can read Part 1 on the MLB Futures Game here, and Part 2 on the Home Run Derby here.)
Day 3: The All-Star Game is here!
After attending the first two days of MLB All-Star Weekend, I nearly didn't go to the All-Star Game at Petco Park.
I had hoped to pay $200 or less for a ticket, but prices had held steadily at $250 and up, and actually were rising on the morning of the game as inventory declined. It didn't help much that I was fishing for a single ticket, either, as my companions of the previous two days both had to work.
I was about 15 minutes from giving up and going about an All-Star-less day when a single ticket was posted for sale for $237 (total, with fees) on StubHub. Without even thinking, I rushed to buy it, and suddenly I was off to the All-Star Game with about four hours to spare.
So with that $237 purchase, that brought my individual ticket cost for the weekend to $587 — over face value, but not by much. And my Tuesday ticket turned out to be in Section 302, behind home plate in the upper deck (see photo above).
In the end, I couldn't have been happier with the way that turned out, though if you really want to attend a big event I don't at all recommend waiting until the day of the game to buy a ticket. I certainly won't do that again.
At any rate, I entered the ballpark about an hour and a half before first pitch and cruised through an already crowded concourse looking for a souvenir that I could tote around and broadcast to people, "I was at the 2016 All-Star Game."
After a long time waffling, I settled on a simple hat with the All-Star Game logo on it, and I got a free tote bag to boot for paying with MasterCard, the official sponsor of the game. So I guess it pays to pay attention to sponsors sometimes.
I was in my seat, California surf burrito in hand (that's a carne asada burrito with shrimp and french fries also inside, don'tcha know), in time for player intros and the controversial Canadian anthem performance.
If anything, being there for the pageantry makes it worth the MLB All-Star Game experience — the anthems, the flyover, the Stand Up 4 Cancer salute in the middle innings, the "God Bless America" performance at the seventh-inning stretch, all those things have more impact when you're there.
The Stand Up 4 Cancer salute in particular was great in that everyone around me took part, holding up signs that were taped onto each seat — no one sat in their seats or goofed off.
I wound up seated next to a fairly large cluster of Royals fans who had come from Kansas City for the game, and of course cheered loudly when eventual game MVP Eric Hosmer and then Salvador Perez homered early on.
Curiously, the seat next to mine remained empty throughout, leading me to wonder if the person who had put my ticket up for sale had botched the entry and forgotten to list the second ticket. His loss, I guess.
My friend Jersey Boy, who had flown to San Diego for the weekend and was seated on the left-field side of the upper deck, texted me in the seventh inning to say the party next to him had left, so I joined him for the final two innings. His son was particularly energetic, gabbing with the woman seated behind them and jumping up and down in his seat.
I was happy to have had a positive MLB All-Star Game experience, but I was even more glad that they had one too.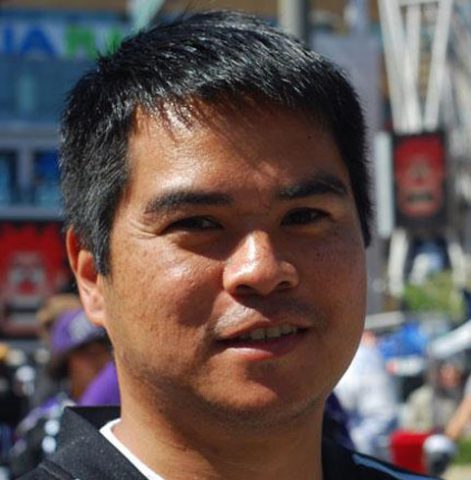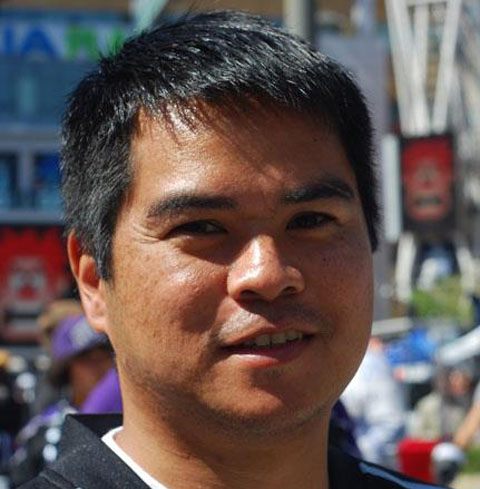 Edward de la Fuente | Itinerant Fan
I live for sports, and I love to travel. My biggest thrill is combining the two. I've been blogging about sports travel for more than a decade, and traveling for sports for twice as long.
About me | FAQ | Buy me a beer 🍺
Affiliate Disclosure
Please note that some of the links above are affiliate links, and at no additional cost to you, we earn a commission if you make a purchase. These recommendations are only for companies that we've used and have proven to enhance our sports travel experiences. To find out more about our affiliate partnerships, please read our Affiliate Disclaimer.