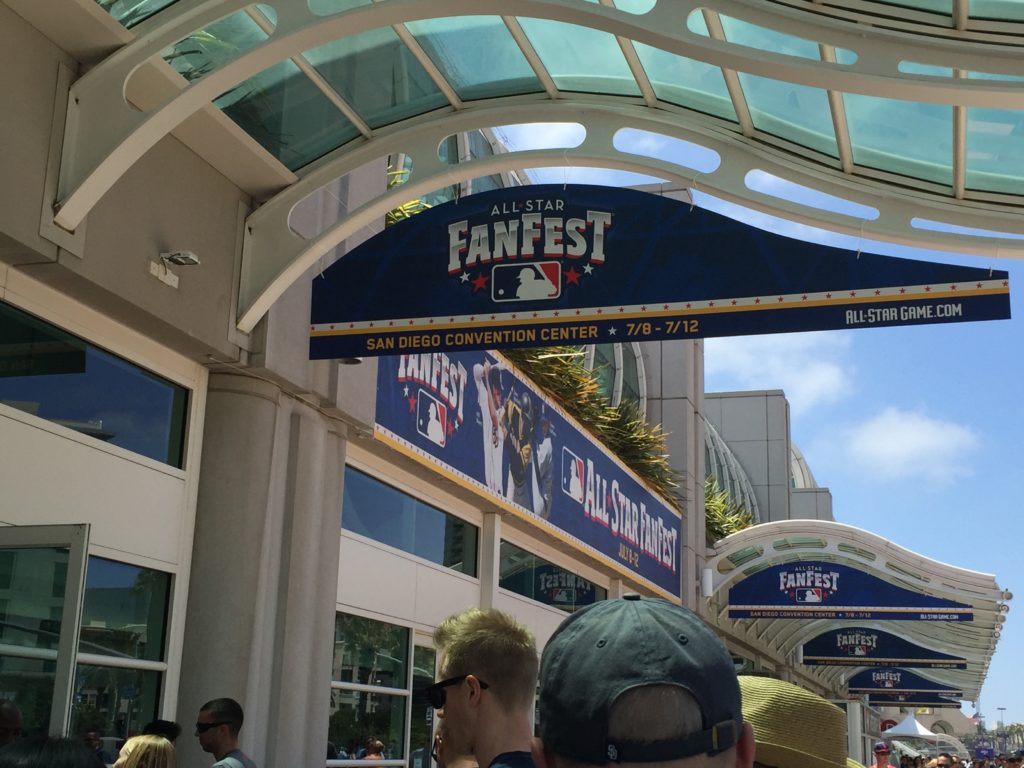 (Note: This is the second of a three-part series on our trip to the 2016 MLB All-Star Game in San Diego, on the Home Run Derby. You can read Part 1 on the All-Star Futures Game here, and Part 3 on the game itself here.)
Day 2: The Home Run Derby
This was the day we had planned on from the beginning — when Marketing Whiz and I first talked about going to the MLB All-Star Game, we agreed that we'd be satisfied if we could only attend on Monday.
So our day was pretty much mapped out. His knowledge of San Diego's roads meant he could drive into downtown without getting stuck in traffic, and after parking at Horton Plaza, a mall about eight blocks from Petco Park, we walked down to the convention center, plunked down $35 apiece and headed into the FanFest.
A couple things I learned about FanFest, having not seen it when I last attended the MLB All-Star festivities in San Francisco: One, it exceeded my expectations in terms of the number of exhibits and the number of those that were interactive; there were quite a few things I found myself wanting to do but didn't try because of the line involved, something you can probably get around with a little bit of planning.
Two, if you have your heart set on a popular All-Star souvenir, they'll have it at FanFest — but better go as early as possible and snatch it up. Mrs. Fan, who was not with us on this day, had requested I buy her one of those Workout Day caps that featured old-school Padres lettering but done for each team (she's a Phillies fan so she wanted one of those), but despite a massive space set aside for merchandise, I couldn't find one in her hat size. Searching souvenir stands within the ballpark yielded nothing as well, so I went home empty-handed.
Jersey Boy, our friend from the East Coast who came to San Diego with his 5-year-old son for the weekend, had bought passes to attend FanFest each day for his son's benefit, and the constant attendance and chatting up vendors yielded an early-morning invite to chat and take a photo with Mets pitcher Noah Syndergaard on Monday morning.
He happily posted the pic with the three of them on Facebook, complete with the caption "THOR!!!", and I couldn't have been happier for them. FanFest was made for moments like that, it seems.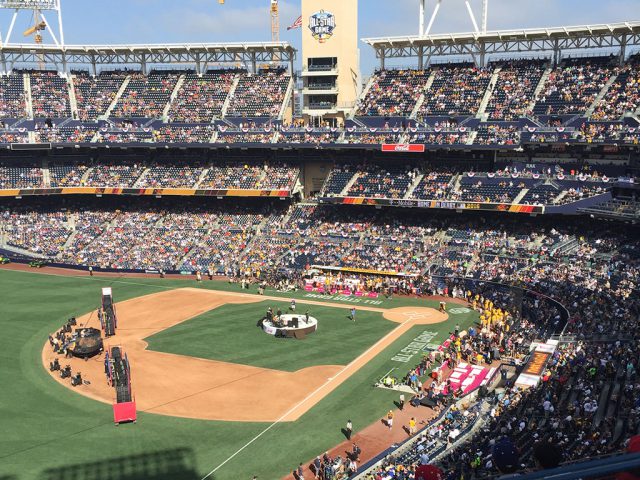 We spent about two hours at FanFest before heading into the ballpark, and after purchasing some eats and brews, made it to our seats in the upper deck in left field in time for pre-Home Run Derby festivities.
The derby itself didn't disappoint thanks to Giancarlo Stanton, of course. It's funny, you're basically watching an extended batting practice, and watching it on TV can often be boring.
But we had a great time seeing it live, in large part because there's an announcer (Matt Vasgersian of the MLB Network) giving play-by-play over the PA, music plays while the contestants are hitting and the video board has features between "innings," as it were. And the whole thing was over in a crisp 2½ hours — about the length of a well-pitched ballgame, ironically enough.
It was on Monday that it really hit me how MLB fans come together at this event more than any other — it makes perfect sense, of course, but you don't really think about it until you actually see it for yourself.
I saw Cubs and Mets and Yankees and Phillies and Royals and Dodgers and Giants and Angels fans all intermingling, mostly putting aside all the rivalry stuff aside for a few days. (The Padres, being the host team, were the one most represented in the crowd, by the way.) No doubt many of these fans came a long way to be there, just like Jersey Boy.
So if you really like baseball, it's worth going to one All-Star Weekend to see what the fuss is all about.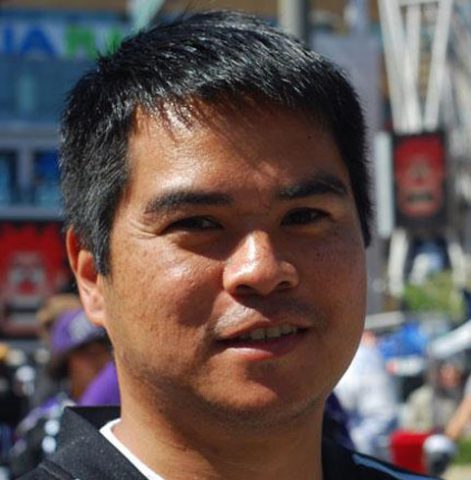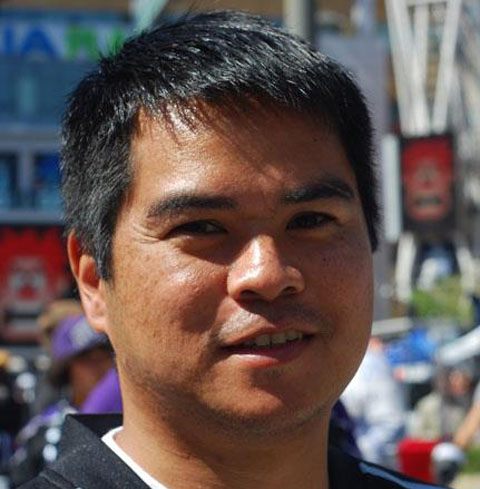 Edward de la Fuente | Itinerant Fan
I live for sports, and I love to travel. My biggest thrill is combining the two. I've been blogging about sports travel for more than a decade, and traveling for sports for twice as long.
About me | FAQ | Buy me a beer 🍺
Affiliate Disclosure
Please note that some of the links above are affiliate links, and at no additional cost to you, we earn a commission if you make a purchase. These recommendations are only for companies that we've used and have proven to enhance our sports travel experiences. To find out more about our affiliate partnerships, please read our Affiliate Disclaimer.