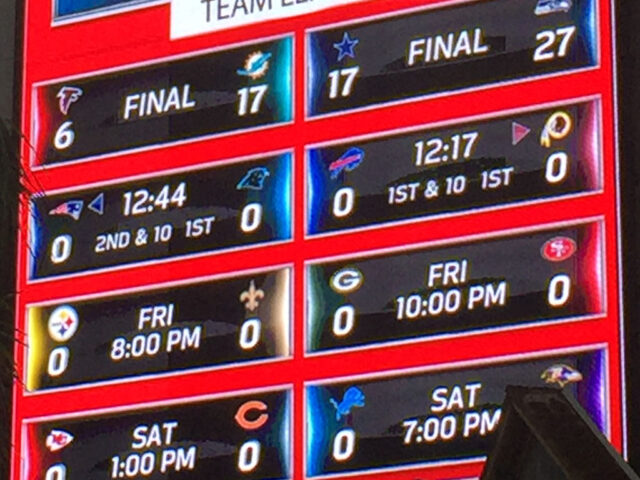 Among fans and travelers, going to see NFL preseason games gets something of a bad rap. To be honest, I can see why.
Games aren't any cheaper to attend during the preseason. That goes for tickets, hotels, extras like tailgate parties — the whole nine yards. So you're basically paying full price to see a watered-down product.
The biggest stars — or, if you're a casual NFL fan, players you've heard of — never play during the preseason because they don't want to risk an injury before the games truly count. So why should you pay to watch players who might not be part of the team in a few short weeks?
The NFL itself made something of a statement about the importance of the preseason in 2021 by reducing the number of exhibition games each team plays, from four to three, so that an extra game could be added to the regular season (and each team would get an extra home game every other year).
So … with all that being said, what sense does it make for you to spend your hard-earned money on a lesser-than-complete NFL experience?
Believe it or not, there are reasons. Good ones, in my opinion — at least, good enough that I don't mind traveling to see preseason games.
I have gone to a few of them over the years. And in a couple cases, yes, it was my only visit to a particular stadium, and yes, I count it as part of my list of NFL venues visited (right now I'm at 24 out of 32).
Still need convincing? Here are a few more good reasons why you shouldn't discount traveling to see NFL preseason games:
1) You only have so many chances to see the NFL each year
Unlike Major League Baseball, which plays games just about every day during the season, and the NBA and NHL, whose teams are in action at least every few days, the NFL is a strict once-a-week affair.
Fall tends to be a busy time for people regardless of what their life situation is like, and getting away for a weekend can be a tough sell. In August, when summer's still going, kids haven't started school yet, corporations tend to be less busy and so on, taking a weekend to travel to see an NFL game is often an easier proposition.
2) You have more days to choose from during the NFL preseason
NFL preseason games aren't limited to Sundays. In fact, more games are played on Thursday, Friday and Saturday, expanding the options for fans whose time is limited.
For a lot of traveling fans, Friday and Saturday night games are a lot more convenient than Sunday afternoon contests, so the proposition of a weekend getaway to see a stadium somewhere becomes more appealing.
Heck, the proposition of a weekend getaway to see multiple stadiums becomes more appealing — and much more doable in the preseason.
I have done this on a couple occasions, including one trip where I saw three games in one weekend, flying each morning to get to my chosen destinations and seeing the games in the afternoon and evening. (Needless to say, I was a little younger and spryer back then.)
Note that in the final week of the NFL preseason, nearly all games are played on Thursday. This is so that teams have time to sort out their roster situations because the deadline to set rosters for the upcoming regular season is usually set for that weekend.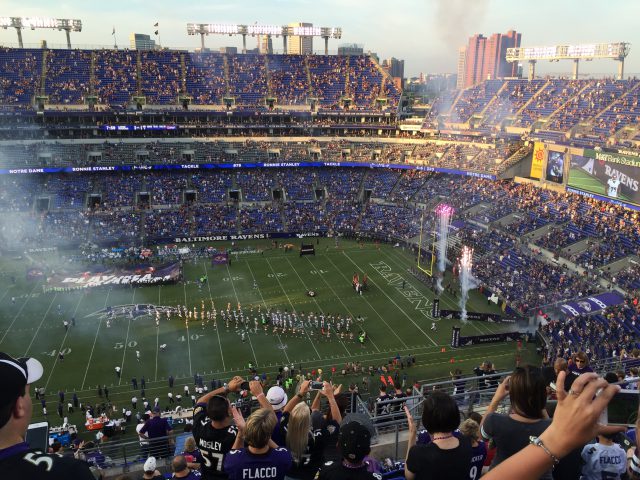 3) NFL preseason games are cheaper – if you know where to look
NFL teams don't normally sell their tickets for preseason games at a discount compared to regular-season prices. Most experiences associated with games — parking passes, tailgate parties, bus trips, rates for lodging near stadiums, etc. — aren't discounted much, if at all, either.
But there are deals to be had. You just have to look for them.
The secondary ticket market (StubHub and the like) can often offer discounted preseason tickets, especially in the days before games. Independent companies selling game experiences can sometimes sell at reduced rates for the preseason, too.
If you're trying to stay on budget, the keys are: 1) Pay attention to demand and 2) shop early. At a place like Lambeau Field in Green Bay, where even preseason games are packed-house parties, it'll be pretty difficult to find a good deal. But if the game you're eyeing isn't sold out, the chances are a lot better.
4) There's less pressure to focus on the game
The game doesn't count, so it's not likely you'll care what the final score is. That paves the way for you to enjoy everything else about the NFL experience during the preseason, from the stadium architecture to the food and drink to the pregame parties.
I've found over the years that this is more important than people think. NFL games can be, uh, intense experiences for fans, and as much as they want to party and have a good time, they also don't want to miss any of the game action.
Since that pressure is gone during the preseason, go ahead, spend time roaming the concourses! Or watch the game from the party porch in the upper deck! Or go find the mascot! It won't feel like you're wasting money not being in your seat for all four quarters.
* * *
How do you feel about watching NFL preseason games? Do you have a reason for going that isn't listed above? Let us know in the comments!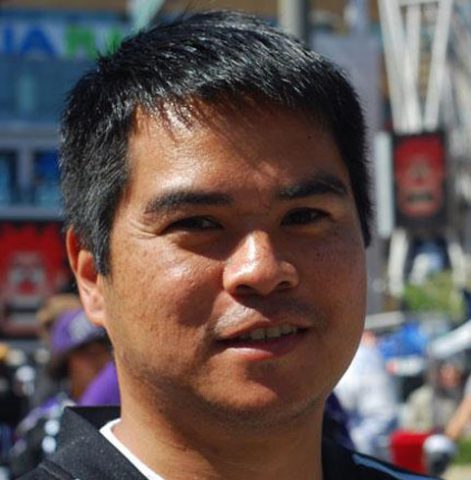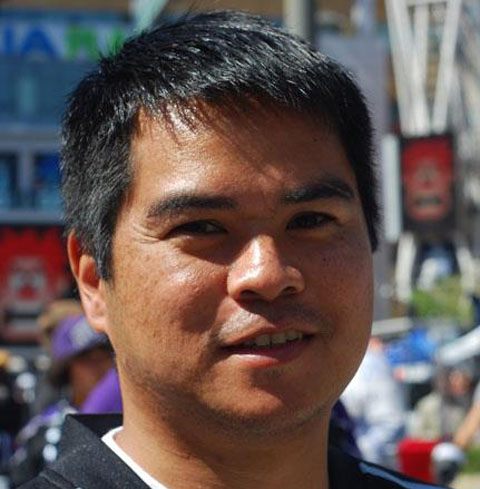 Edward de la Fuente | Itinerant Fan
I live for sports, and I love to travel. My biggest thrill is combining the two. I've been blogging about sports travel for more than a decade, and traveling for sports for twice as long.
About me | FAQ | Buy me a beer 🍺
Affiliate Disclosure
Please note that some of the links above are affiliate links, and at no additional cost to you, we earn a commission if you make a purchase. These recommendations are only for companies that we've used and have proven to enhance our sports travel experiences. To find out more about our affiliate partnerships, please read our Affiliate Disclaimer.