Lambeau Field
Our guide to Lambeau Field in Green Bay includes information on events, tickets, parking, public transportation, nearby hotels and restaurants, weather, seating and more. Read on to find out how to get the most out of your gameday experience.
* * *
Attending a Green Bay Packers game at Lambeau Field is not so much a sports outing, but a complete, day-long experience. Everything about it — from the atmosphere before the event to the way nearby hotels fill up with fans, and from the often chilly weather to the view from the seating bowl, suggests there's something different here than from other NFL stadiums.
Indeed, there's a mystique to attending a game here. Whenever we use that word with a sports venue, it's usually because there's a lot of history behind it — and certainly Lambeau Field, which thanks to its location and notorious winter weather gave us the Ice Bowl and helped introduce the term "frozen tundra" into the American sports vernacular, would qualify as being historic.
But there's something else that separates Lambeau from the Fenways and Wrigleys of the world, and that's its location.
You see, Green Bay, Wisconsin, isn't a town most people would have any other reason to visit if it weren't for the Packers. It isn't even a town you would just happen to pass through — if you were driving, say, from Chicago to Minneapolis, you'd still have to drive pretty far out of your way to go to Green Bay.
So most visitors to Lambeau have gone through a fair amount of effort to plan their journeys, and that in itself makes the place rather special. You wouldn't do that for most run-of-the-mill venues, right?
Besides, it's fascinating in itself to see what makes Green Bay tick. You've heard of cities coming to a stop when their team is playing? Well, Green Bay really does stop everything when the Packers are playing. And when they're at home, the day is really a celebration of football.
To get a true sense of what we're talking about, you'll just have to see Lambeau Field for yourself. Depending on when in the season you go, you might not get the full frozen tundra effect, but you should still get a nice, authentic feel for the atmosphere regardless.
Looking for Lambeau Field event tickets? Search events on Ticketmaster.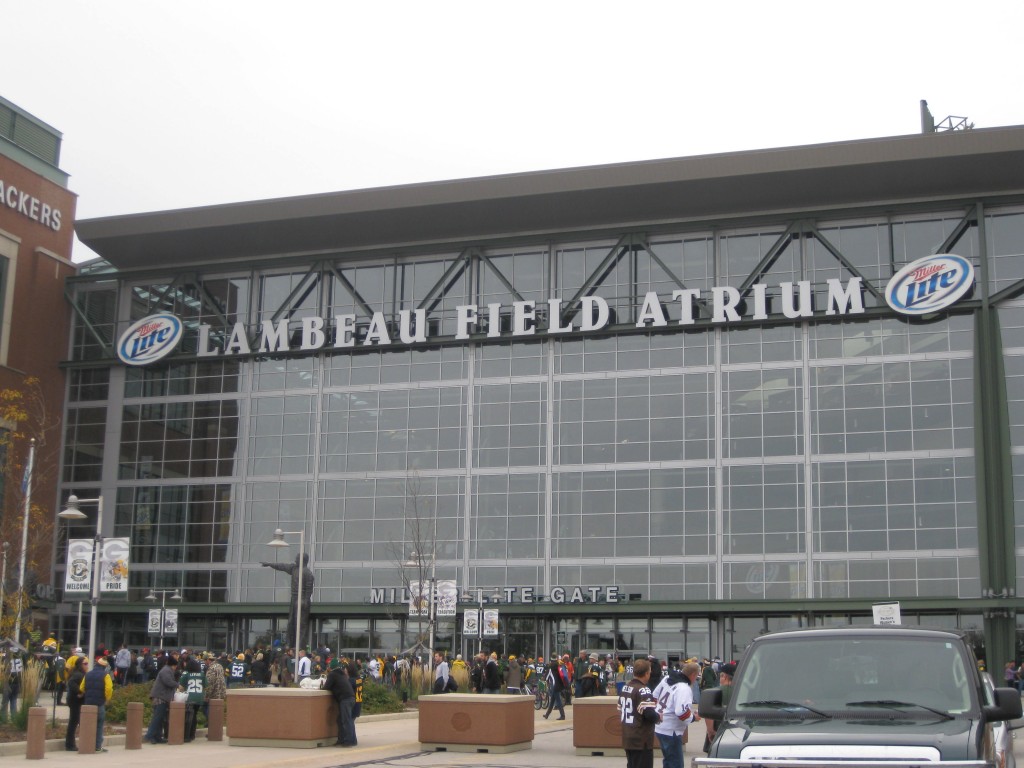 Getting to the stadium
Despite the small-town impression given in the introduction above, don't mistake Green Bay for a little hamlet of a few hundred people — it is a city in every sense of the world. It is home to more than 100,000 people, and has a city center and lots of neighborhoods and a network of highways and a bus system just like a lot of cities.
It's just a small town in terms of what you think would be capable of hosting a major sports franchise.
In truth, the Packers are Wisconsin's team, and so on game days folks are streaming into Green Bay from all over the state. Depending on where you are coming from, you can run into walls of traffic on the approach into town.
Green Bay does have an airport — Austin Straubel Airport on the west side of town, about five miles from Lambeau — that services regional destinations such as Chicago, Minneapolis and Detroit. But visitors will likely find it much more plausible logistically to drive in from a larger city. Milwaukee is your best bet, with Minneapolis and Chicago not far behind.
If you are looking to avoid the hassle of driving and/or parking on game day, there are options.
For one, you can take advantage of Green Bay Metro, which runs four free bus routes, all with delightfully corny names, to the stadium (and from it after the game) to different points around town. There are several options for park-and-ride using this service, but it helps to have a little knowledge of Green Bay's layout.
You can also arrive in Green Bay in advance and staying in a hotel near Lambeau Field, of which there are plenty. But as you can imagine, reservations are snapped up quickly for nights coinciding with Packers games at Lambeau Field — and often at a markup — so it's best to make hotel reservations as early as possible.
Parking at Lambeau Field
Once you've made it into town, you've gotta figure out where to park, and there are quite a few options. The Lambeau Field parking lots themselves are reserved for season-ticket holders, so first, there are public lots — mostly the lots of shopping centers, hotels, gas stations and the like — that typically start around $20 and go up the closer you get to the stadium.
Then there are private driveways and lawns, of which there are many to choose from even within a few blocks of the stadium and offer different privileges such as tailgating, bathrooms or free bottles of water.
If you get there early enough, you can also find parking on neighborhood streets for free, but you have to pick the right neighborhoods and streets — a tall task if you've never spent any time in Green Bay. If you're unfamiliar with the area, you might find it worth the price to stick to official parking lots with Lambeau Field within sight.
Green Bay hotels near Lambeau Field
• Lodge Kohler – 0.1 miles away
• Best Western Green Bay Inn and Conference Center – 0.5 miles away
• Hilton Garden Inn Green Bay – 0.6 miles away
Search for more Green Bay hotels on Booking.com.
Map of the surrounding area
Things to do around the stadium
You really owe it to yourself to walk around and experience the scene outside the stadium before the game, because it really is unlike any other in the NFL. It's made up mostly of tailgaters just like any football game anywhere else, yes, but it's where they do it that sets Green Bay apart.
Remember, this is not some huge urban area that we're talking about. There are houses as close to Lambeau as across the street, and these houses take advantage by hosting private tailgates, or opening their houses to guests for tailgating.
If you've ever had a block party that involved grilling, drinking beer and playing football in the street, take that and multiply it by about 10,000, and you'll have a sense of the scene around Lambeau Field — and weather does little to dampen the party vibe.
It may sound like a sappy exaggeration, but it is very much as ideal a celebration of American football as there is to experience. Nearly every house within a half-mile radius is its own tailgate destination, with some parties more elaborate than others, while the Lambeau parking lot is full of tricked-out vehicles, grills going at full blast and well-stocked beer coolers.
The Packers have enhanced the gameday environment around Lambeau by creating their own development. Called the Titletown District, it sits across Ridge Road from Lambeau Field and provides acres of open space for gameday activities as well as shopping, hotels and residences, and even an ice skating rink and tubing hill.
You can also just walk around and soak up the atmosphere. Just along Lombardi Avenue, you can look at the stadium — the front of the Atrium, with statues of Curly Lambeau and Vince Lombardi nearby, seem like a natural gathering/meeting place for a lot of fans — and you can also make your own "Lambeau Leap" into a statue of fans.
You can also view the epic parties across the street, one of which had a huge replica Lombardi Trophy in the lawn on the day that we visited.
Green Bay restaurants near Lambeau Field
• Taverne In The Sky – American, 0.1 miles away
• Hinterland – pub, 0.1 miles away
• Green Bay Distillery – pub, 0.4 miles away
Search for more Green Bay restaurants on Tripadvisor.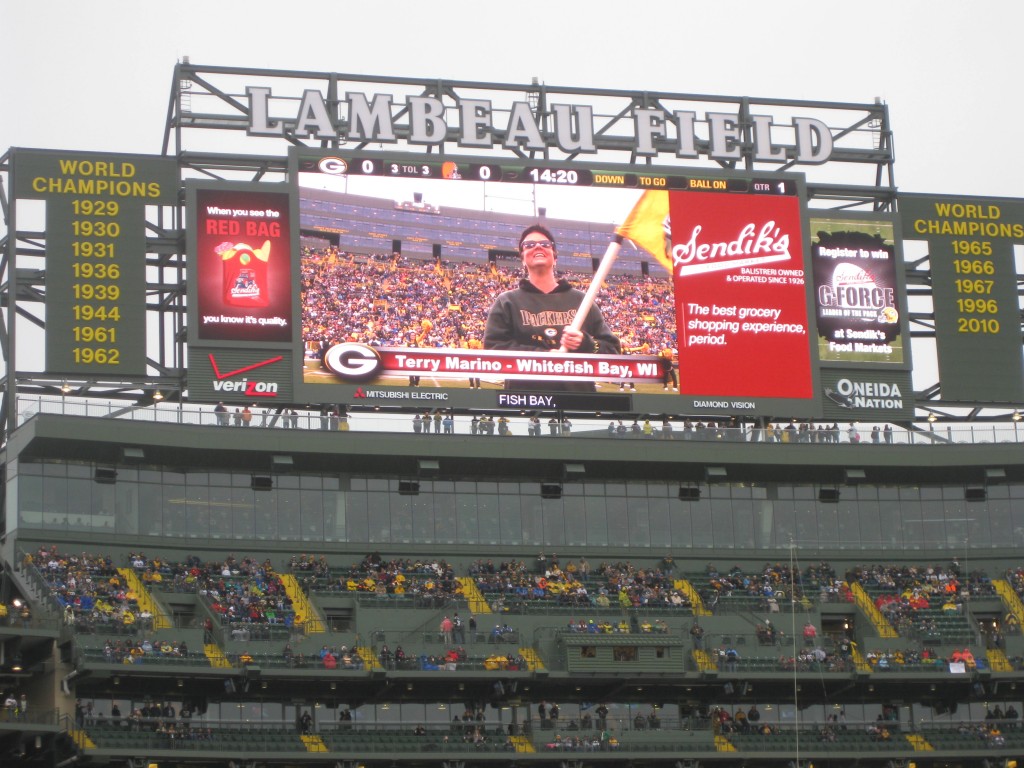 Watching a game at Lambeau Field
Lambeau Field has eight gates on all sides of the stadium, including two at the atrium. Like most NFL stadiums, lines can get long as kickoff aproaches, especially as ushers check bags. For more on what you can bring into the stadium, check out our post on the Lambeau Field bag policy.
If you enter the stadium through the Lambeau Field Atrium, you sort of expect to be greeted by the historic aura right away. But the Atrium was built as part of the early 2000s renovation and feels just as modern as you would expect, with loads of concession stands, a restaurant called Curly's Pub, a team store that is a lot bigger than it looks from the outside, the team Hall of Fame and much, much more.
Plus it's sheltered and heated, a nice bonus on days with bad weather (the Atrium is also where you'd go if you were to take a tour of Lambeau Field).
Really, the Atrium is the natural starting point for your exploration of Lambeau Field, particularly if you've arrived early and don't mind standing in line, because lines form very quickly for entrance to both the team store and the Hall of Fame.
It's out in the seating bowl that you'll be hit with the Lambeau Field historic vibe, but not as much as you might expect — and not just because of the weather. The big reminder that Lambeau Field is an old stadium is when you park your butt down on the cold metal bleacher seating.
Otherwise, Lambeau Field's many renovations have really spruced up the joint into something nice, particularly the most recent one before the 2013 season that added several decks of seating behind the south end zone, much of which have some protection from the weather.
There are large videoboards behind both end zones and a ring of suites surrounding three-fourths of the stadium. Sight lines at Lambeau Field are terrific, and we had no problem seeing the action from our seating area — we were 25 rows up, along one of the goal lines in section 111.
The videoboards, plus two small scoreboards at the top of the stadium along the 50-yard line, make it easy to keep track of the score. Really, Lambeau Field felt like the ideal football viewing experience save for the metal bleachers — kind of like watching a high school game but with seating for 80,000 people around.
Interested in a suite at Lambeau Field? Buy suite tickets on SuiteHop.
Food and drink at Lambeau Field
Lambeau Field's concessions are basically filled with Wisconsin's greatest hits — especially bratwurst, which you can get several different ways. Fried cheese curds, cheesy fries, and mac and cheese are all on the menu as well. As you can imagine, cheese is very prevalent at the concession stands.
You can also find more adventurous items like elk stroganoff, beef sticks, fish fries and rotisserie chicken.
Lambeau Field's beer selection, while pricey even by NFL stadium standards, is heavy on Wisconsin brands like Leinenkugel's, as well as regional breweries like Hinterland, Badger State Brewing and Door County Brewing.
Original publish date: February 4, 2016
Most recent update: October 13, 2023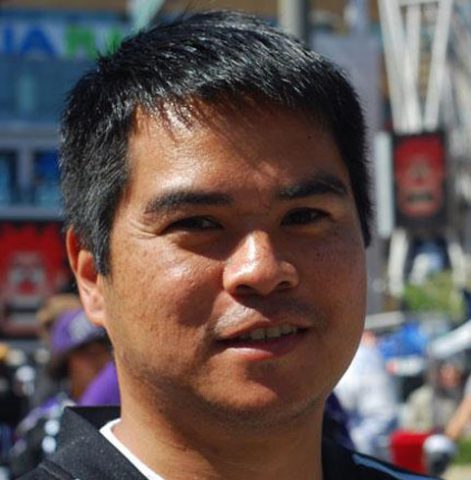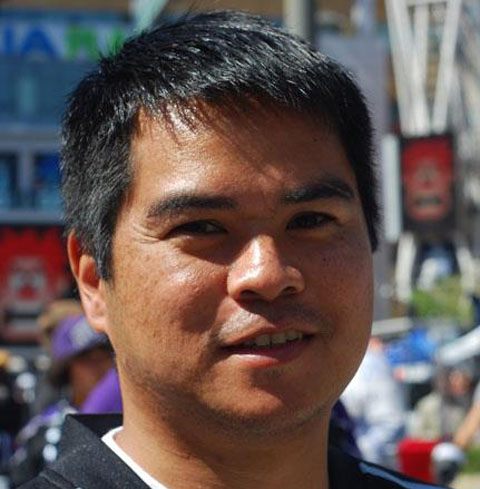 Edward de la Fuente | Itinerant Fan
I live for sports, and I love to travel. My biggest thrill is combining the two. I've been blogging about sports travel for more than a decade, and traveling for sports for twice as long.
About me | FAQ | Buy me a beer 🍺
Affiliate Disclosure
Please note that some of the links above are affiliate links, and at no additional cost to you, we earn a commission if you make a purchase. These recommendations are only for companies that we've used and have proven to enhance our sports travel experiences. To find out more about our affiliate partnerships, please read our Affiliate Disclaimer.
The Particulars
Home Teams
Green Bay Packers
Address
1265 Lombardi Ave.
Green Bay, WI 54304
Year Opened
1957
Capacity
80,735
Upcoming Events
All times local
Green Bay Packers vs. Tampa Bay Buccaneers
Sunday, December 17, 2023
12:00 pm
Get tickets at Ticketmaster »