(Note: This is the second in a three-part series on our trip to the 2017 NHL All-Star Game in Los Angeles, on the Skills Competition. You can read Part 1 on the All-Star FanFair here, and Part 3 on the All-Star Game here.)
Day 2: NHL All-Star Skills Competition
We knew going into NHL All-Star Weekend that Saturday would be the longest day, because the FanFair would be open all day AND the All-Star Skills Competition awaited us at Staples Center.
We also knew it would be the busiest day, figuring you'd have folks going to the FanFair, folks going to the Skills Competition and folks going to one and then the other, like we were. So myself, Mrs. Fan and Little Fan geared up appropriately for a lot of walking and a lot of sightseeing.
Turns out, the best thing to see was outside both the arena and the adjacent L.A. Convention Center, and it was our first stop of the day. In a plaza alongside Figueroa Street, a pop-up donut stand branded as "Stan Mikita's All-Star Cafe" had sprung up, a tribute to the hockey-friendly movie "Wayne's World."
Honda, the sponsor of the game, was using the space to showcase its vehicles, an autograph stand was already filling up with lines of fans (Mike Modano and Chris Chelios were scheduled to appear not long after we arrived), and best of all from my perspective, there were free donuts and coffee! (Although the donut, to me, looked and tasted suspiciously like Krispy Kreme.)
After being joined by Twisted Sister, we went into the Convention Center not more than 15 minutes after the FanFair's scheduled opening time and were greeted by a massive line that stretched the length of the hall in which the event was being staged, and then back around a short way.
We immediately took this as a bad sign, but fortunately our anxiety was short-lived. The line started to move quickly and we were in within 10 minutes (it would've been even shorter had we not had a bag, which we needed for Little Fan's sake).
And sure enough, the lines inside for different booths were quite long, so you pretty much have to decide what's worth it to you and what isn't considering the time we had. Our group wound up spending a lot of time checking out the mascot showcase and watching in fascination as groups of dancers would show up randomly in front of us and start gyrating to whatever was being played over the loudspeaker at the time.
The one thing we decided was worth our time: waiting in line for the same interactive games we played on the first night of FanFair. But instead of breezing through the line in 10 minutes, Mrs. Fan and I waited an hour and a half to show how uncoordinated we were to the world … but it was still worth it.
As we moved on to the NHL Skills Competition, we realized how beneficial the setup in L.A. was for an event like this. Staples Center and the Convention Center are right next to each other, and L.A. Live, an entertainment district with a fairly large plaza that was being used to host an outdoor skating rink, a stage for TV broadcasts and live music and more, was across the street (with that street, as is typical for games at Staples, closed to vehicular traffic).
Several cities around the country have a setup like this (for last year's MLB All-Star Game, the San Diego Convention Center's proximity to Petco Park made for a very lively downtown scene), but many others don't. It's not the be-all end-all to the success of a sports weekend like this, but proximity surely enhances it from a fan standpoint. Who wants to walk several blocks to get from event to event?
On this day, it meant we could stay inside the FanFair for as long as possible before a quick walk over to Staples for the Skills Competition, which began at 4 p.m. local time. It was about 2:30 when we went inside, but we wanted to catch a little bit of the NHL All-Star Celebrity Game that preceded it.
The game was populated with more former NHL stars than celebrities, but it was worth it mainly to watch live the moment when Justin Bieber got plastered into the boards by Chris Pronger, which of course went viral.
Speaking of celebrity moments, we were also in our seats to watch Snoop Dogg's opening DJ set as the All-Stars were introduced, which also went viral for reasons the NHL probably would've preferred to avoid.
As for the NHL Skills Competition itself, I'll admit watching it isn't for everyone. I'd put it this way: If you like watching hockey players goofing around in practice, or if you're curious to see athletes do something a little different from what they normally get paid to do, or if you like things like "Battle of the Network Stars," then you'll like the Skills Competition.
Me, I enjoy chances to appreciate how skilled each of these NHL players are — I know from experience that it ain't easy hitting all four corners of a net in a span of five or six shots — and so I enjoyed watching the Skills Competition perhaps even more than the All-Star Game itself.
The event wrapped up in a tidy two-plus hours, and as we walked out, I got a little bit of a sense that the primary reaction of some fans was, "that's it?" But I do think there's such a thing as having these types of events go too long, and I did feel like if it had gone another half-hour or so longer, we would've all gotten restless.
Maybe for the price of the ticket, two hours is too short, but in terms of pure entertainment value, well, I can surely think of worse ways to have spent a Saturday night.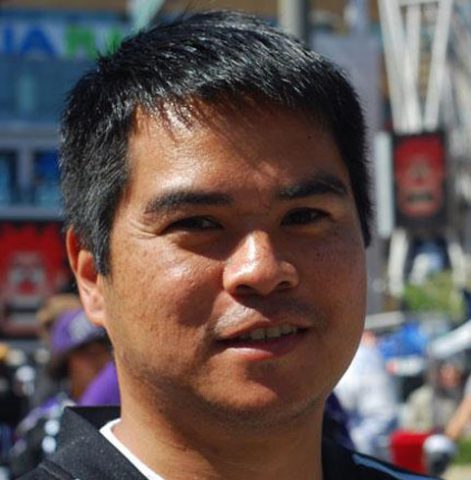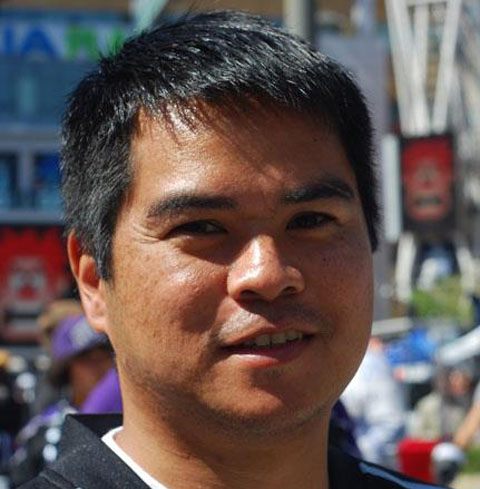 Edward de la Fuente | Itinerant Fan
I live for sports, and I love to travel. My biggest thrill is combining the two. I've been blogging about sports travel for more than a decade, and traveling for sports for twice as long.
About me | FAQ | Buy me a beer 🍺
Affiliate Disclosure
Please note that some of the links above are affiliate links, and at no additional cost to you, we earn a commission if you make a purchase. These recommendations are only for companies that we've used and have proven to enhance our sports travel experiences. To find out more about our affiliate partnerships, please read our Affiliate Disclaimer.