(Note: This is the third in a three-part series on our trip to the 2017 NHL All-Star Game in Los Angeles. You can read Part 1 on the All-Star FanFair here, and Part 2 on the All-Star Skills Competition here.)
Day 3: NHL All-Star Game
As a Los Angeles Kings season-ticket holder who has visited Staples Center probably more than 100 times now, the arrival of Sunday's NHL All-Star Game felt like any other gameday and a special day, all at the same time.
The lead-up to it meant donning a Kings jersey and following my familiar route from home to downtown L.A., but without the usual "I hope the Kings win tonight" nervousness. There certainly is something different about watching your favorite sport, in your favorite team's home arena, without caring at all about the outcome. It's … well, relaxing, to say the least.
At any rate, I arrived downtown with Mrs. Fan and Little Fan about an hour before the scheduled 12:30 p.m. start time of all the festivities. The arena doors opened up at 11 a.m. and a mascot game was taking place on the ice beforehand, but we chose to skip that in order to check out everything that was going on outside.
It was a pretty festive environment, with fans of all different jerseys hanging out and mingling, taking pictures of the giant pucks with pictures of each All-Star on them, as well as the big "Hockeywood" sign, which was a particular fan favorite — so much so that there was a long line to take pictures in front of it, so that you could get one without others photobombing you.
Our favorite sight during the pregame scene: spotting two bulldogs, both dressed in Washington Capitals jerseys with the name "Ovie" on them and the No. 8 — named, of course, after Caps star Alex Ovechkin.
Little Fan (who, at 18 months old, is already discovering her love of animals) seemed particularly enamored with them, and we snapped a few pics of her walking up to one of the dogs and touching his face. The dogs' owners were quite friendly, explaining that one was a rescue dog, telling us fans how many games they had already been to, etc. 
The Stan Mikita's All-Star Cafe that we had visited the prior day was still up and running, and L.A. Live was abuzz as well, but in order to beat the heat on a surprisingly warm day, we went in an hour early and, joined by Twisted Sister, took our seats in enough time to catch the intros — which included 44 legends from the recently named "NHL 100." Afterward, each All-Star was brought out to share the ice with the NHL 100, which made for a terrific visual.
As for the game, count me as a big fan of the 3-on-3 format the NHL introduced for the All-Star Game last year. It capitalizes on the popularity of the 3-on-3 overtime format, also introduced last year, and for the most part guarantees that offense will be showcased — and isn't that what every league wants out of its All-Star Game? It also means you don't really notice, or miss, the lack of checking, penalties, etc. that go into a typical hockey game.
But as it turned out, I did find myself with a rooting interest by the end of it. Like most of the fans in attendance, I wanted to see the hometown Kings' players, Jeff Carter and Drew Doughty do well. And by extension, I wanted to see the Pacific Division team do well (even if several players from the rival Sharks and Ducks were on it).
In large part because the Pacific did so well in its first game, beating the Central 10-3 to advance to the final, I wound up caring a lot about seeing them win the whole thing.
And watching that final was pretty intense, like watching a real 3-on-3 overtime without the "next goal wins" suspense. The players seemed to treat it that way as well — less goofing off and just a little bit more defense being played.
Alas, the Pacific fell short, losing to the Metropolitan 4-3. But indeed, I was highly entertained. I even started thinking to myself that I'd like to catch another NHL All-Star Game in another city in the near future, which I'm sure is just what the NHL loves to hear.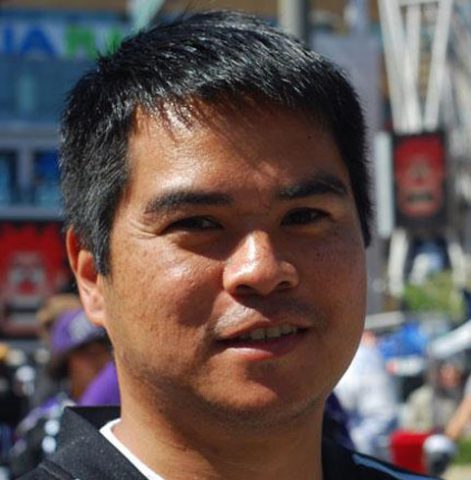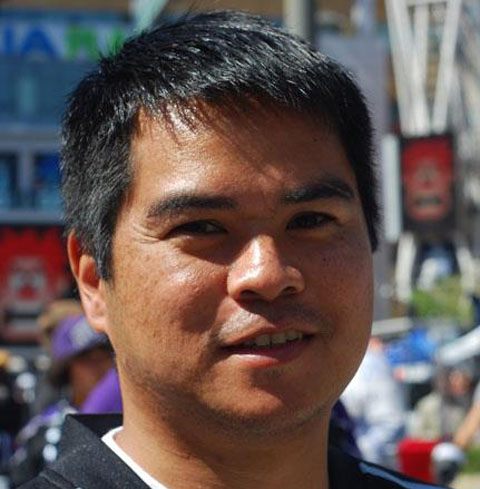 Edward de la Fuente | Itinerant Fan
I live for sports, and I love to travel. My biggest thrill is combining the two. I've been blogging about sports travel for more than a decade, and traveling for sports for twice as long.
About me | FAQ | Buy me a beer 🍺
Affiliate Disclosure
Please note that some of the links above are affiliate links, and at no additional cost to you, we earn a commission if you make a purchase. These recommendations are only for companies that we've used and have proven to enhance our sports travel experiences. To find out more about our affiliate partnerships, please read our Affiliate Disclaimer.