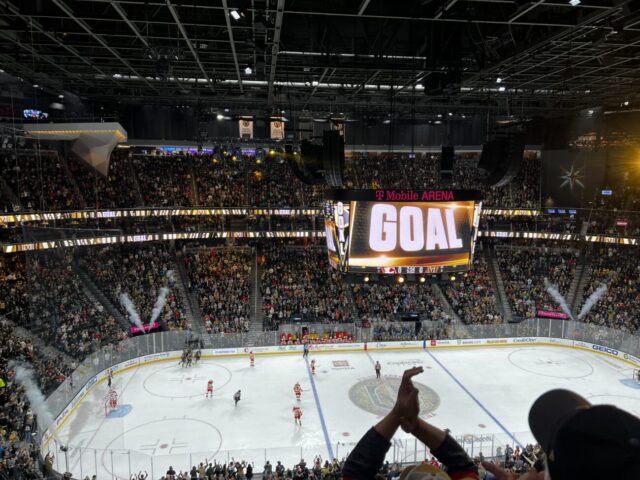 As longtime readers of Itinerant Fan know, I'm a certified puckhead. Which is why, no matter where my sports travels take me, I make it a point to take at least one NHL road trip each season.
It will be no different this fall, when the 2022-23 NHL season kicks off. I can't wait to hit the road, especially because I have only four arenas left before I can say I've been to every current venue in the league. (See you soon, Hurricanes, Lightning, Wild and Coyotes fans).
Though I've been to Gila River Arena several times, the Coyotes make the above list because they're about to move into Arizona State University's new multipurpose arena. It's a temporary solution until they can figure out a long-term venue plan, and at 5,000 seats, this arena could potentially be a tough one to get into.
So that's what the NHL road trip landscape looks like from my point of view, but perhaps you're looking for inspiration to build your own trip. That's where this post comes in.
I've come up with several ideas for multi-city, multi-game jaunts this season. For those who have never seen one of my road trip posts before, or just need a refresher on the aim of these, here are the guidelines I follow when creating itineraries:
I looked to pack as many games into as small a timeframe as possible, at least considering typical travel times (I won't suggest you travel cross-country for games on back-to-back days, for instance).
I'm only looking at trips where you're traveling in the same general direction as you go from city to city (so no zig-zagging around).
I tried to limit the number of times you see a particular team to twice (admittedly difficult, as many times it's easier to plan a trip through a region because a certain team is on a road jaunt through it).
And I looked only at minimum four-city trips, because hey, longer trips are more fun.
So, ready to hit the road in pursuit of live hockey? Here are the NHL road trip ideas I came up with.
1) The West Coast kickoff
Tuesday, Oct. 11: Golden Knights at Kings
Wednesday, Oct. 12: Kraken at Ducks
Thursday, Oct. 13: Blackhawks at Golden Knights
Friday, Oct. 14: Hurricanes at Sharks
You can get your road trip on right from NHL opening night on Tuesday, Oct. 11. One of two games happening that night is in Los Angeles, where the Kings will host the Golden Knights at Crypto.com Arena.
From there, take a mini-tour of the Pacific Division with stops at Anaheim's Honda Center, Vegas' T-Mobile Arena and San Jose's SAP Center. Note that for that last leg, you'll probably want to fly from Las Vegas to San Jose, as there's no direct route between the two, making car travel in one day challenging at best.
Bonus: Get on another plane Saturday, Oct. 15, and head up to Seattle to see the Kraken's home opener at Climate Pledge Arena. It's also against Vegas, if you're OK with seeing the Golden Knights three times in one trip.
2) Winding around the Great Lakes
Thursday, Oct. 27: Canadiens at Sabres
Friday, Oct. 28: Bruins at Blue Jackets
Saturday, Oct. 29: Wild at Red Wings
Sunday, Oct. 30: Wild at Blackhawks
Monday, Oct. 31: Kings at Blues
Take a tour of the NHL hockey arenas by the Great Lakes during this road trip, which admittedly isn't exactly a straight line but should contain some great action on the ice..
Begin your journey at KeyBank Center in Buffalo, then work your way westward with stops at Nationwide Arena in Columbus, Little Caesars Arena in Detroit and United Center in Chicago. The trip finishes up in St. Louis on Halloween night, with the Blues hosting the Kings at Enterprise Center.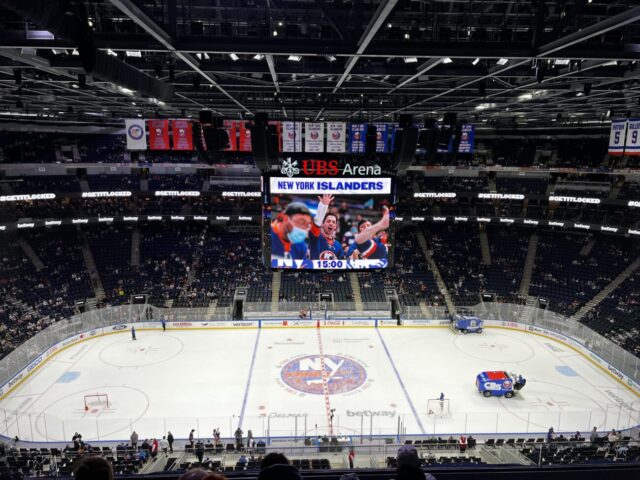 3) The Eastern Seaboard jaunt
Tuesday, Nov. 29: Islanders at Flyers
Thursday, Dec. 1: Predators at Devils
Friday, Dec. 2: Predators at Islanders
Saturday, Dec. 3: Blackhawks at Rangers
Monday, Dec. 5: Golden Knights at Bruins
Check off five of the NHL's East Coast arenas with this northward road trip along Interstate 95. It begins in Philadelphia, where the Flyers host the Islanders on the Tuesday after Thanksgiving at Wells Fargo Arena.
From there, continue north and spend a weekend in the New York City metro area, watching games at all three NHL venues: The Devils' Prudential Center, the Islanders' UBS Arena and the Rangers' Madison Square Garden. Finally, head up to Boston to see the Bruins take on the Golden Knights at TD Garden.
4) The post-holiday hockey run
Wednesday, Dec. 28: Red Wings at Penguins
Thursday, Dec. 29: Senators at Capitals
Friday, Dec. 30: Panthers at Hurricanes
Saturday, Dec. 31: Coyotes at Lightning
Sunday, Jan. 1: Rangers at Panthers
Spend your holiday week catching some NHL action on this southward road trip, beginning in Pittsburgh with the Penguins welcoming the Red Wings to PPG Paints Arena.
From there, catch the Capitals at Capital One Arena (playing the Senators in a capital vs. capital battle), the Hurricanes at PNC Arena and the Lightning at Amalie Arena on New Year's Eve. Finally, ring in 2023 with a quick drive to South Florida and the Panthers hosting the Rangers at FLA Live Arena.
Two scheduling notes for this journey: 1) While every other between-cities trip is an easy four hours or less, heading from Raleigh to Tampa is not a one-day car trip — you'll have to fly. 2) The New Year's Day game begins at 5 p.m. ET, so you'll have to manage that post-New Year's hangover a little if you hope to make that game in time.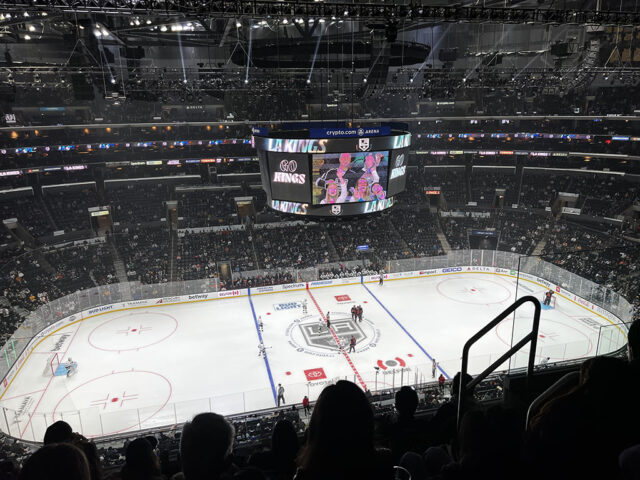 5) The snowbird special
Saturday, Jan. 7: Bruins at Sharks
Sunday, Jan. 8: Bruins at Ducks
Monday, Jan. 9: Oilers at Kings
Tuesday, Jan. 10: Sharks at Coyotes
Want to get out from under a snowy winter at home? Then head to the West Coast for some hockey, starting with a visit to the Coyotes' cozy new home rink. Then, follow the Bruins to their next stop at Anaheim's Honda Center before finishing off the trip with games at Crypto.com Arena and SAP Center.
6) Or actually, winter is fine
Tuesday, Jan. 17: Jets at Canadiens
Wednesday, Jan. 18: Penguins at Senators
Thursday, Jan. 19: Jets at Maple Leafs
Saturday, Jan. 21: Ducks at Sabres
If hanging out in cold climates is more to your liking (hey, it's hockey season, after all), take this jaunt through Eastern Canada's NHL rinks, starting with an all-Canada tilt between the Jets and Canadiens at Montreal's Bell Centre.
From there, make your way into Ontario for games at Canadian Tire Centre in Ottawa and Scotiabank Arena in Toronto, before finally crossing the border and seeing the Sabres in a Saturday matinee at KeyBank Center in Buffalo.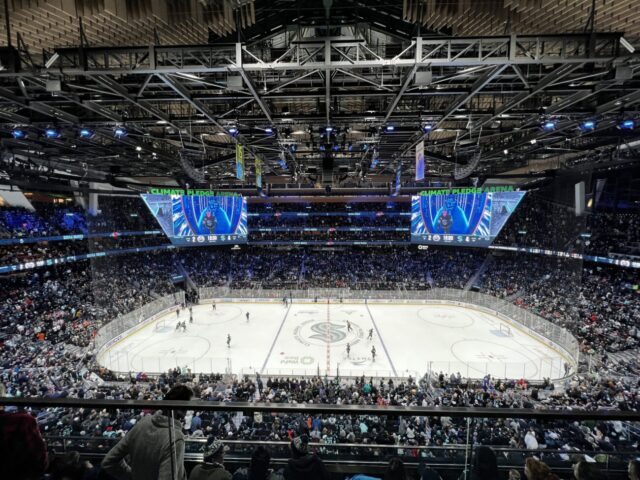 7) All aboard the Northern Pacific
Friday, March 3: Jets at Oilers
Saturday, March 4: Wild at Flames
Monday, March 6: Predators at Canucks
Tuesday, March 7: Ducks at Kraken
Yes, you can see the home rinks of the four northernmost Pacific Division teams in this NHL road trip, starting in Alberta with stops at Edmonton's Rogers Place and Calgary's Scotiabank Saddledome.
Then, after a day enjoying the scenery in Western Canada, pick things up in Vancouver with a Canucks game at Rogers Arena before coming stateside to catch the Kraken in their second season at Climate Pledge Arena.
Bonus: It's hard to get Denver's Ball Arena on any of these road trip ideas because it's so isolated from any other NHL city, so why not tack on a flight to Colorado to see the defending Stanley Cup champs? The Avalanche will face the Kings on Thursday, March 9.
8) The race to the playoffs
Saturday, April 8: Panthers at Capitals
Sunday, April 9: Bruins at Flyers
Tuesday, April 11: Sabres at Devils
Wednesday, April 12: Canadiens at Islanders
Thursday, April 13: Maple Leafs at Rangers
The final week of the regular season is set up to be a doozy, so be part of it with this Eastern swing that starts in D.C. with Panthers-Capitals at Capital One Arena. Then, after a stop at Philly's Wells Fargo Arena, end the season with games at all three NYC arenas: Prudential Center, UBS Arena and Madison Square Garden.
One scheduling note: Saturday, April 8 is a fascinating day, with all 32 NHL teams in action. That creates 16 jumping-off points for your own trip, so if this one is not to your liking, use this day as a basis to see where else you can go!
And there are undoubtedly a few other trip ideas that I passed over or simply overlooked — if you've got a trip idea you'd like to share, or better yet, if you've got a kick-ass trip planned, let us know about it!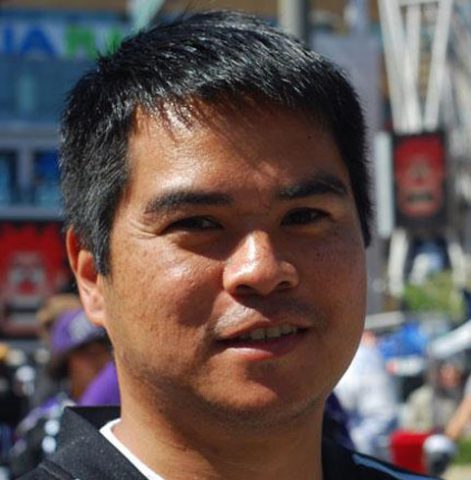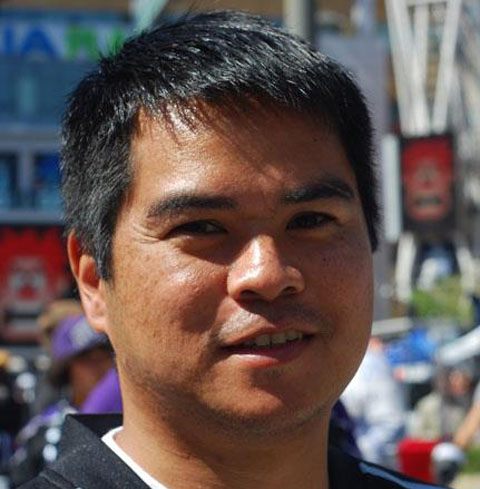 Edward de la Fuente | Itinerant Fan
I live for sports, and I love to travel. My biggest thrill is combining the two. I've been blogging about sports travel for more than a decade, and traveling for sports for twice as long.
About me | FAQ | Buy me a beer 🍺
Affiliate Disclosure
Please note that some of the links above are affiliate links, and at no additional cost to you, we earn a commission if you make a purchase. These recommendations are only for companies that we've used and have proven to enhance our sports travel experiences. To find out more about our affiliate partnerships, please read our Affiliate Disclaimer.