Buffalo sports travel guide
Our city guides are meant to showcase the best of a metropolitan area from the perspective of a sports fan visiting Buffalo to watch their favorite teams in a game or two. Here's our guide to the best of Buffalo sports travel.
* * *
When the idea of traveling to Buffalo is broached, chances are you think of two things: chicken wings and snow.
The first, of course, is a terrific reason to visit — not just to try the bar-food favorite, but as a jumping-off point to try the city's vibrant cuisine.
The second, likely, is a deterrent, but don't let that fool you. Yes, it does snow a lot in Buffalo, but the city also has lovely springs and summers that visitors can enjoy.
If you're reading this travel guide to Buffalo, you're probably thinking of visiting so that you can see a Bills or Sabres game. To which we say: Great! Definitely take in the city's passionate, sometimes rambunctious sports culture, but don't forget to stop along the way to experience some of the other treats that Western New York has to offer.
How can you do that while catching the sports teams in Buffalo? Read on for our best tips to make the most of your travel experience.
Map of Buffalo venues and attractions
Click placemark in index to find on map | View Buffalo sports travel guide in a larger map
Where to watch sports in Buffalo
The venues for Buffalo's two major sports teams are located in markedly different parts of town.
The NHL's Sabres call KeyBank Center home; the arena is located on the edge of downtown in the Canalside district. Highmark Stadium, the home of the Bills, is in the suburb of Orchard Park about 10 miles southeast of downtown.
Also downtown is Sahlen Field, home of the city's Triple-A baseball team, the Buffalo Bisons. One of the largest parks in minor-league baseball, Sahlen Field earned some extra visibility in 2020 when the Toronto Blue Jays, forbidden from playing their home games in Canada due to the COVID-19 pandemic, chose Sahlen Field as their temporary home.
For a taste of Buffalo sports team and venue history, head just a couple blocks from KeyBank Center to the intersection of Main Street and Marine Drive. The northwest corner was the site of the Buffalo Memorial Auditorium, the first home of the Sabres. "The Aud" was demolished in 2009 but a statue of Hall of Fame defenseman Tim Horton marks the site.
Across the street is a branch of the international donut chain Horton founded. A tribute to the Aud can be found inside this Tim Hortons location, which sports blue-and-yellow signage rather than its usual red in support of the Sabres.
The venues
• Highmark Stadium: Home of the Bills. Located at 1 Bills Drive in Orchard Park.
• KeyBank Center: Home of the Sabres. Located at 1 Seymour H. Knox Plaza in downtown Buffalo.
• Sahlen Field: Home of the Buffalo Bisons. Located at 1 Swan Street in downtown Buffalo.
Arriving and getting around Buffalo
Getting in
Those flying into Buffalo will find themselves at Buffalo Niagara International Airport (BUF), located about 12 miles northeast of downtown. It's served by most major U.S. carriers and can be reached directly from many cities in the Midwest and on the East Coast.
Drivers into the city are typically doing so via Interstate 90, which runs west from Syracuse and east from Cleveland and Erie, Pa. Those coming from Canada do so at one of two major border crossing points, one at Niagara Falls and the other via the Peace Bridge a few miles north of downtown.
The Peace Bridge is also the starting point of the Queen Elizabeth Way, which travels around Lake Ontario toward Toronto. It takes a little over an hour to reach downtown Toronto, and the route is popular
The Buffalo region is served by three Amtrak stations: downtown, the suburb of Depew and Niagara Falls. The downtown Buffalo station is located at 75 Exchange Street, just south of Sahlen Field. All three stations serve as stops on the Empire Builder route from New York City.
Greyhound serves the city via the Metro Transportation Center at 181 Ellicott Street.
Where to stay
Buffalo's downtown is dotted with hotels large and small that serve visitors to the city. If your travels in Buffalo specifically include a Sabres game at KeyBank Center, you might want to consider the Canalside district, where Marriott operates a handful of hotels.
While the city of Orchard Park, where Highmark Stadium is located, has a handful of small hotels and motor lodges, you'll find your greatest selection of lodging convenient to the stadium a few miles north, around the airport and around the town of Cheektowaga.
Getting around
Several major streets radiate northward out of downtown Buffalo, Main Street most prominent among them. You can use them as a guide to travel out of downtown to explore other areas of Buffalo proper.
Other routes worth knowing if you have a car: Interstate 190, the loop route that splits from I-90 east of downtown and connects the central city with Niagara Falls; New York Route 33, which serves as the most direct route between the Buffalo airport and downtown; and Interstate 290, a connector highway that leads past the University at Buffalo and other northern suburbs.
Buffalo has a light-rail system, called Metro Rail, consisting of a single line that generally runs along Main Street. The south end of the line is a special-event station that is open for events at KeyBank Center, including Sabres games.
Gameday parking
Owing to its location, Highmark Stadium is surrounded by parking, with a paved lot available to those who park closest to the venue and grass fields farther away, along Southwestern Boulevard. You can check out an official parking map here.
Bargain-seekers can park at numerous small businesses on Southwestern Boulevard east of the stadium.
Because they're both downtown, KeyBank Center and Sahlen Field have far fewer "official" parking spaces. However, several large lots just north of the arena serve both venues.
If saving money on parking outweighs convenience for you, consider parking farther into downtown and then walking or hopping on the light rail to get to your event.
Things to see and do in Buffalo
Even if your reason for coming to Buffalo is sports travel, the region has so much more to offer. Here's a guide to some of the things to see and do during your travels in Buffalo when you're not watching the sports teams in action:
Check out Niagara Falls
It's hard not to make a trip to Buffalo without also checking out the headline attraction in most travel guides to the city.
Niagara Falls, located about 20 miles north of downtown, is easy to reach for a quick visit before catching one of Buffalo's sports teams. The falls are flanked on each side by two cities with the name Niagara Falls, one on the American side and one on the Canadian side. Each has plenty of additional attractions to keep tourists busy, from casinos and hotels to shops and restaurants, but the main attraction remains the falls themselves.
If you've never visited, you might not know that Niagara Falls actually consists of three separate waterfalls: the American and Bridal Veil falls on the U.S. side, and the Horseshoe Falls across the border in Canada.
You can get closer to the falls by walking across to Goat Island, which separates the two sets of falls (but remains U.S. soil), for a better view of the Canadian side. Or, you can take the famous Maid of the Mist boat tour that takes its poncho-clad guests underneath the falling water.
More attractions in Buffalo
A recent rallying cry among locals is "Keep Buffalo a Secret," but don't let that give you the impression that there isn't much to do. As the motto suggests, there's quite a bit to enjoy around the city — it's just that residents understandably hope that none of them become too popular.
Here's a short guide to places worth visiting and things to do during your travels around the Buffalo region:
• Stroll the downtown streets for a glimpse of the city's famous architecture, heavily influenced by early and mid-20th century trends. For example, Buffalo's city hall is a good example of the many Art Deco structures in the area.
City Hall also has an observation deck from which you can look down onto downtown, and the adjacent Niagara Square is a hub for cultural activities. In the middle of the square is an obelisk commemorating the 1901 assassination of President William McKinley in Buffalo.
Then, walk along nearby Main Street to see the landmarks of Buffalo's entertainment and nightlife scene. The most recognizable landmark is Shea's Performing Arts Center (650 Main Street), with its distinctive "Buffalo" marquee.
• Speaking of architecture, one of America's greatest architects, Frank Lloyd Wright, maintained a portfolio of structures in Buffalo.
Two houses that he designed, the Martin House (285 Woodward Avenue) and Graycliff (6472 Old Lake Shore Road), are open to visitors and can both be visited on one admission ticket — just be aware that the two estates are about 20 miles apart.
• Visit one of the city's many museums. Its most popular is the Albright-Knox Art Gallery (1285 Elmwood Avenue), the anchor of a burgeoning cultural district near the SUNY Buffalo campus. (Note: The museum is closed for construction until 2022.)
Other art museums to check out include the nearby Burchfield Penney Art Center (1300 Elmwood Avenue) and the photography-focused CEPA Gallery (617 Main Street).
Also, the Buffalo Naval and Military Park (1 Naval Park Cove) that includes the chance to step aboard three different naval vessels, and the Steel Plant Museum (100 Lee Street) chronicles the history of the local steel industry.
Get a taste of Buffalo cuisine
Buffalo and Western New York enjoy a unique cuisine, with a few dishes and restaurants having gained a national profile.
Buffalo-style chicken wings, of course, are the gold standard, synonymous with the city. But save room for the other dishes Buffalo has to offer, some of which are becoming more popular outside the area.
See below for a guide to what to try during your Buffalo travels. For an even deeper dive, check out our post on taking a Buffalo food tour.
(Note: In the case of restaurants with multiple locations, the address of the location closest to downtown Buffalo is given.)
Buffalo wings
Of course, try the dish that made Buffalo cuisine famous. The first stop for most visitors wanting to try Buffalo wings is Anchor Bar (1047 Main Street; multiple locations), which is credited with inventing the dish back in 1964.
However, there are hundreds of wing purveyors around the region vying for the title of best in Buffalo, from beloved neighborhood favorites like the Lenox Grill (140 North Street) and Gabriel's Gate (145 Allen Street) to popular small chains such as Duff's Famous Wings (3651 Sheridan Drive in Amherst) and La Nova (371 W. Ferry Street).
In other words, you can eat wings for every meal during a sports travel vacation in Buffalo and still leave hungry for more. But we strongly suggest that you save room for some of the city's other delicacies.
Beef on weck
Besides wings, this is the one dish that many visitors to Buffalo crave. It's basically a roast beef sandwich; what makes it unique to Buffalo is the use of a kummelweck roll, topped with salt and caraway seeds.
Many of the same local taverns and restaurants that are favorites for Buffalo wings also serve beef on weck. Restaurants that are often cited as serving the best versions include Charlie the Butcher (770 Elmwood Avenue; multiple locations), Schwabl's (789 Center Road in West Seneca) and Swiston's Beef & Keg (101 Youngs Street in Tonawanda).
Buffalo-style pizza
What makes a pizza Buffalo-style? Mainly, a lighter crust, a semi-sweet sauce and pepperoni that curls into a cup with charred edges (called "cup and char") when baked.
Many restaurants around town serve both wings and pizza, including La Nova. But if you want to focus on the pizza, try Lovejoy Pizza (900 Main Street) or Carbone's Pizzeria (568 S. Park Avenue).
Fried bologna sandwiches
No, these aren't the type of sandwiches you'd find in a kid's lunchbox. The bologna you'll find around Buffalo is of higher quality, of course, and then cut into thick slices and fried in a pan or griddle. You can sample it at Curry's Pub (864 Kenmore Avenue) or Founding Fathers (75 Edward Street).
Sponge candy
This local delicacy, a crunchy-but-light, toffee-flavored candy covered in chocolate, is made by several local confectioners and can easily be found in tourist-friendly areas around the city — such as gift shops at the airport and in Niagara Falls.
Fowler's Chocolates sells perhaps the most recognizable sponge candy, in white boxes with pink pinstripes. The company has several retail stores in suburban Buffalo, including at 746 Elmwood Avenue.
More sports
There are three Division I college basketball programs in and around Buffalo: The University at Buffalo, Canisius College and Niagara University. Each team plays in an on-campus arena, and each boasts at least one NCAA tournament appearance in its history.
Sports at the University at Buffalo also includes a Division I/FBS college football team, which competes in the Mid-American Conference (MAC). The Bulls play at the on-campus UB Stadium.
In addition to the Buffalo Bisons, other professional sports teams in the city include the Buffalo Bandits of the National Lacrosse League, who play at KeyBank Center, and the Buffalo Beauts of the National Women's Hockey League.
Original publish date: June 10, 2020
Most recent update: March 2, 2023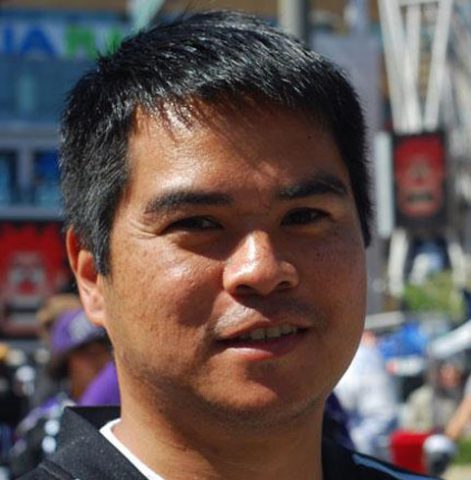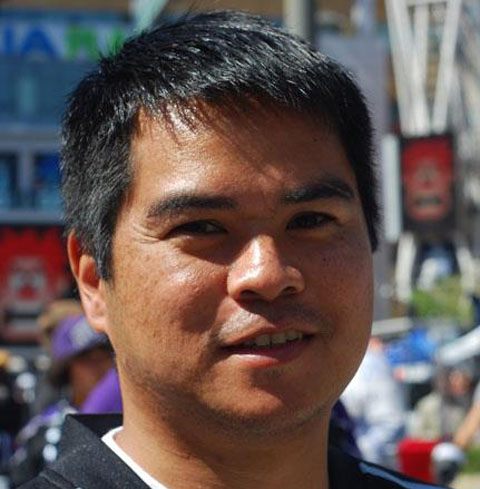 Edward de la Fuente | Itinerant Fan
I live for sports, and I love to travel. My biggest thrill is combining the two. I've been blogging about sports travel for more than a decade, and traveling for sports for twice as long.
About me | FAQ | Buy me a beer 🍺
Affiliate Disclosure
Please note that some of the links above are affiliate links, and at no additional cost to you, we earn a commission if you make a purchase. These recommendations are only for companies that we've used and have proven to enhance our sports travel experiences. To find out more about our affiliate partnerships, please read our Affiliate Disclaimer.