KeyBank Center
Our guide to KeyBank Center in Buffalo includes information on events, tickets, parking, public transportation, nearby hotels and restaurants, seating and more. Read on to find out how to get the most out of your gameday experience.
* * *
In Buffalo, a place known largely for how cold it gets there, it's no surprise that hockey is big. The NHL's Sabres are an institution there, and on game nights their home rink, KeyBank Center, is the place to be.
The arena has gone by several names over the years thanks to corporate takeovers, switching to KeyBank from First Niagara Center prior to the start of the 2016-17 season.
And though it might not live up to its predecessor, the Buffalo Memorial Auditorium (known to locals as simply "The Aud"), in terms of sentimental value, it remains a top-notch venue for watching puck and a great place to visit for out-of-town hockey fans as well.
Besides, watching a Sabres game at KeyBank Center is a nice window into how Buffalo fans take in their sports, as they're some of the more passionate fans you'll find around the NHL.
KeyBank Center has established itself as something of a center for hockey in the United States, with such events as the World Junior Championships, NCAA Frozen Four and NHL Entry Draft having been held there over the years.
And it's not just about hockey: major concerts and other events are often held at KeyBank Center, and the Buffalo Bandits of the National Lacrosse League also call the arena home.
Looking for KeyBank Center event tickets? Search events on Ticketmaster.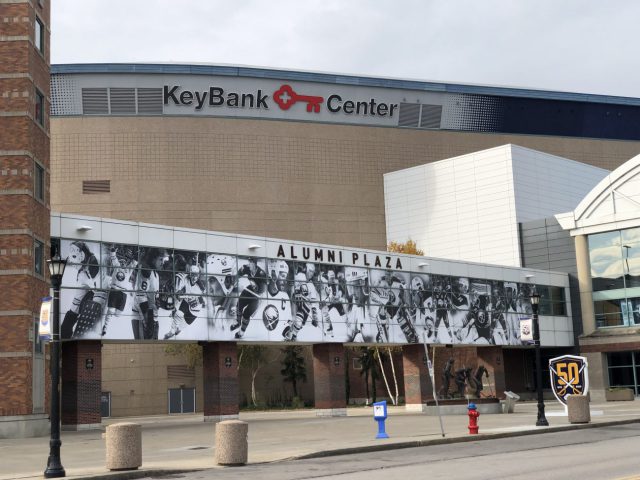 Getting to the arena
Located in a district of downtown Buffalo called Canalside, KeyBank Center is difficult to miss.
It is indeed located next to a body of water — the Buffalo River, namely, with the eastern edge of Lake Erie not far away — and two major thoroughfares, the Niagara Thruway (Interstate 190) and the Buffalo Skyway, run right by the arena. You can find detailed driving directions here.
Buffalo's downtown and most of its major hotels are on the north side of I-190, opposite KeyBank Center, and even if it's chilly outside, walking to the arena is a fairly pleasant stroll. Washington Street offers you a straight shot southward to the venue, and you'll have the added benefit of walking right by the city's Triple-A baseball stadium in the process.
If you'd rather not walk, or you're coming from north of downtown, you have a public transit option in the Buffalo Metro Rail system, which cuts through the central city area.
On Sabres game nights and for other KeyBank Center events, there's a "Special Event Station" across the street that extends the light rail line; of course, the closer to the event time you are, the more packed the trains get.
Parking at KeyBank Center
There's ample parking in the blocks surrounding KeyBank Center. Your primary choices are the lots east of the arena, both north and south of Perry Street, as well as the garage of the Harborcenter complex just north of the building. Rates begin at $10 for these lots.
Buffalo hotels near KeyBank Center
• Buffalo Marriott at LECOM HarborCenter – 0.1 miles away
• Courtyard by Marriott Buffalo Downtown/Canalside – 0.2 miles away
• Lofts on Pearl Trademark Collection by Wyndham – 0.4 miles away
Search for more Buffalo hotels on Booking.com.
Map of the surrounding area
Things to do around the arena
Canalside can be one of the more happening districts in Buffalo, but it's largely event-based and sometimes depends on what's happening at the arena or the adjacent Harborcenter.
There are outdoor activities taking place for much of the year, even during the wintertime, when (not surprisingly) there's a public ice skating rink, as well as periodic festivals with live music, games and more.
Even when those things aren't available, though, there are plenty of restaurants and bars around that cater to the hockey fan. Try the Harborcenter or Illinois Street, Mississippi Street or Michigan Avenue just east of the arena for a number of choices.
And some of the more lively districts of downtown, with a wider selection of restaurants and hotels, are a brisk stroll or short car ride away from KeyBank Center.
That favorite Buffalo treat, the fried chicken wing (known outside of town as the Buffalo wing, of course), is widely available. Perhaps owing to its proximity to Canada, so is poutine.
And there's a Tim Hortons branch at the Harborcenter that's decked out with Sabres paraphernalia (its founder, a Hall of Fame defenseman, did play the final two seasons of his career in Buffalo, and a statue of him stands a block away from the arena).
If it's your first visit to the Buffalo region, you'll probably want to work a trip to Niagara Falls into your itinerary. The falls are about 20 miles north of downtown Buffalo via I-190 and are certainly worth a visit prior to the game.
For more on visiting Buffalo, check out our Buffalo sports travel guide.
Buffalo restaurants near KeyBank Center
• Panorama on Seven – American, 0.1 miles away
• The Draft Room – pub, 0.1 miles away
• 716 Food & Sport – pub, 0.1 miles away
Search for more Buffalo restaurants on Tripadvisor.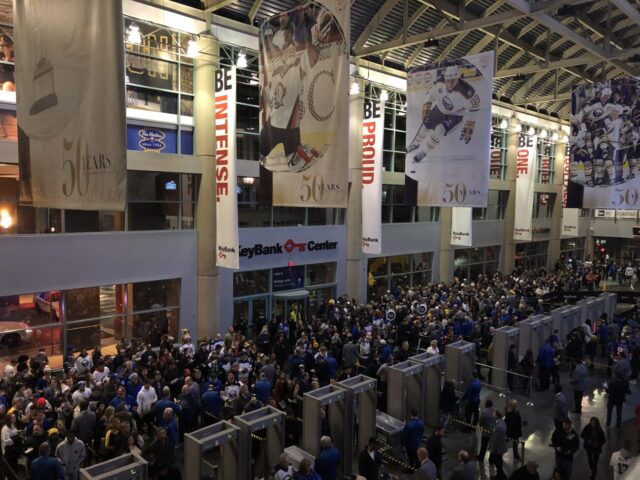 Watching a game at KeyBank Center
Most fans enter KeyBank Center through the plaza facing Perry Street, known as the Pavilion, which is huge (understandably, seeing as folks are likely looking to get inside as quickly as possible to get out of the cold). It's also here that you'll find the Sabres team store.
From there, you can ascend stairs or an escalator to get to the main concourse, and a live band is often playing from the balcony above.
But if you can stand being outside for a time, walk around the perimeter of the arena a bit and check out the Sabres' Alumni Plaza just east of the main entrance, which features a sculpture tribute to the team's famed "French Connection" line of Gilbert Perreault, Rene Robert and Rick Martin.
Inside you'll find plenty of tributes to the Sabres' past and Buffalo history, making the arena worth walking around and exploring. The Greater Buffalo Sports Hall of Fame is located within the Pavilion and remains open during Sabres games. Also be sure to check out the "Aud Club," a bar containing artifacts from the old Memorial Auditorium.
KeyBank Center is a standard-issue facility in terms of seating layout. Most of the arena's amenities can be found on the concourse level, and if you're in the upper level, the concourse can get narrow in spots.
There are precious few spots at KeyBank Center from which you can watch the game if you're not in the seating bowl, which incentivizes you to stay seated during the action. But at least sight lines are quite good from most spots, even high up.
Interested in a suite at KeyBank Center? Buy suite tickets on SuiteHop.
Food and drink at KeyBank Center
The arena recently revamped its concessions offerings, adding new items such as a "beef on weck" burger ("weck" being short for kummelweck bread, a popular item in the Buffalo area), ramen noodles and street tacos.
Buffalo wings, of course, are available, as well as other regional favorites as Buffalo-style pizza from La Nova (currently the "official" pizza of the Sabres), as well as fried bologna sandwiches and Perry's ice cream. Most offerings at KeyBank Center are available on both concourses and can be purchased easily regardless of where in the seating bowl you're located.
To find out more about Buffalo food and the unique items you might find at KeyBank Center, check out our post on taking a food tour through Buffalo.
Original publish date: February 4, 2016
Most recent update: November 3, 2023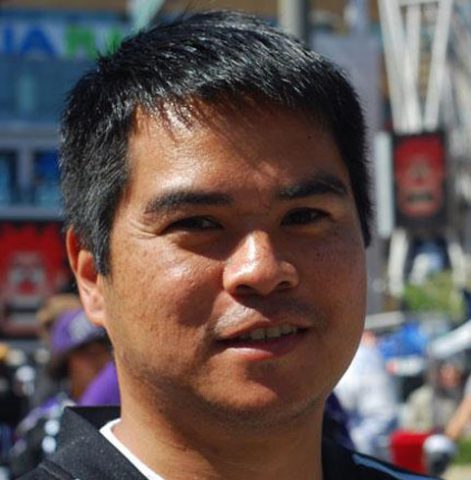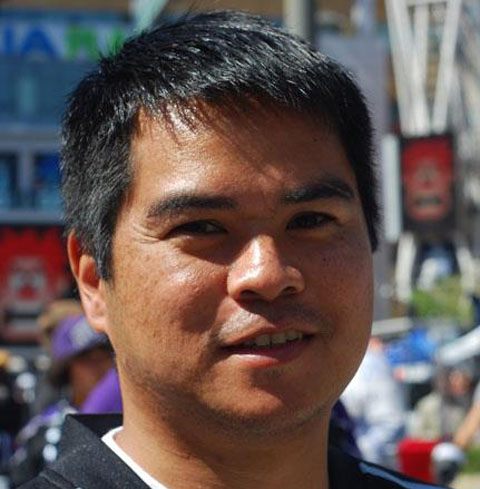 Edward de la Fuente | Itinerant Fan
I live for sports, and I love to travel. My biggest thrill is combining the two. I've been blogging about sports travel for more than a decade, and traveling for sports for twice as long.
About me | FAQ | Buy me a beer 🍺
Affiliate Disclosure
Please note that some of the links above are affiliate links, and at no additional cost to you, we earn a commission if you make a purchase. These recommendations are only for companies that we've used and have proven to enhance our sports travel experiences. To find out more about our affiliate partnerships, please read our Affiliate Disclaimer.
The Particulars
Home Teams
Buffalo Sabres
Address
1 Seymour H. Knox III Plaza
Buffalo, NY 14203
Year Opened
1996
Capacity
19,070
Upcoming Events
All times local
Trans-Siberian Orchestra - The Ghosts Of Christmas Eve
Saturday, December 2, 2023
3:00 pm
Get tickets at Ticketmaster »

Trans-Siberian Orchestra - The Ghosts Of Christmas Eve
Saturday, December 2, 2023
7:30 pm
Get tickets at Ticketmaster »

Buffalo Sabres vs. Nashville Predators
Sunday, December 3, 2023
7:00 pm
Get tickets at Ticketmaster »

Buffalo Sabres vs. Detroit Red Wings
Tuesday, December 5, 2023
7:30 pm
Get tickets at Ticketmaster »

Buffalo Sabres vs. Montreal Canadiens
Saturday, December 9, 2023
7:00 pm
Get tickets at Ticketmaster »