Cincinnati sports travel guide
Our city guides are meant to showcase the best of a metropolitan area from the perspective of a sports fan traveling to Cincinnati to watch their favorite teams in a game or two. Here's our guide to the best of Cincinnati sports travel.
* * *
When its sports teams are doing well, Cincinnati is about as a vibrant sports town as there is in the country.
Unfortunately for the city, that hasn't happened often in recent years, which is a large reason why it has flown under the radar as a sports travel destination.
But Cincinnati is a fascinating city, full of culture and entertainment and history. It really gets behind its teams — for example, Opening Day for the Reds, because they always open at home, is a de facto city holiday.
If the Bengals' recent run to the Super Bowl is any indication, Cincy just needs a reason to let its true sports colors show, and show proudly. And with its recent entry into top-level soccer, Cincinnatians have shown their willingness to embrace another pro sport.
While the Queen City has plenty to offer in the way of sports, there's so much more to see besides the games. This travel guide aims to show you how to best experience Cincinnati when you're not watching the sports teams in action.
Map of Cincinnati sports venues and attractions
Click placemark in index to find on map | View Cincinnati sports travel guide in a larger map
Where to watch sports in Cincinnati
At least since 1970, when the old Riverfront Stadium opened for the Reds and Bengals, the center of sports in the Queen City has been the north bank of the Ohio River.
Riverfront Stadium (also known for a period of time as Cinergy Field) was replaced at the turn of the century by the current homes of the Reds and Bengals, Great American Ball Park and Paul Brown Stadium, respectively.
Cincinnati gained another major professional sports team in 2019 when Major League Soccer expansion franchise FC Cincinnati began play. The team played at Nippert Stadium, the home of the University of Cincinnati's football team, until their new TQL Stadium on the city's West End opened for the 2021 season.
The West End was also home to Crosley Field, the ballpark the Reds called home from 1912 to 1970. Located at the corner of Findlay Street and Western Avenue, the site is now home to several industrial buildings, but monuments including a home plate marker and an old lightpost can still be found.
Any discussion of sports teams in Cincinnati has to also include the city's two major college basketball programs, Cincinnati and Xavier, who play at on-campus arenas just three miles apart: Fifth Third Arena and Cintas Center, respectively.
The two teams are fierce rivals on the court despite playing in different conferences — the American Athletic and Big East, respectively. Their annual meetings are known as the Crosstown Shootout and have been known to get heated at times.
Primary sports venues in Cincinnati
• Cintas Center: Home of Xavier Musketeers basketball. Located at 1624 Herald Avenue on the Xavier campus.
• Great American Ball Park: Home of the Reds. Located at 100 Joe Nuxhall Way in downtown Cincinnati.
• Fifth Third Arena: Home of Cincinnati Bearcats basketball. Located at 2700 Bearcats Way on the UC campus.
• Nippert Stadium: Home of Cincinnati Bearcats football. Located at 2700 Bearcat Way on the UC campus (next to Fifth Third Arena).
• Paycor Stadium: Home of the Bengals. Located at 1 Paul Brown Stadium in downtown Cincinnati.
• TQL Stadium: Home of FC Cincinnati. Located at 1501 Central Parkway in the West End.
Arriving and getting around Cincinnati
Getting in
Cincinnati/Northern Kentucky International Airport (CVG) is the region's primary airport. Visitors often find it strange that it's located in Kentucky, not Ohio, but the Northern Kentucky region is a major part of what is defined as the Cincinnati metro area.
The airport is located about 12 miles southwest of downtown Cincinnati and can be reached via Interstates 71 and 275.
Service to CVG used to be dominated by Delta, and thus was one of the most expensive airports to fly into in the United States, but the addition of discount carriers such as Southwest and Frontier in recent years has lowered airfares significantly.
Amtrak serves Cincinnati via the Union Terminal, located west of downtown. However, only one line stops there, the Cardinal train between Chicago and New York, and in both directions the Cincinnati stop takes place in the middle of the night.
Cincinnati can be reached from numerous cities around the Midwest via Greyhound, which operates a depot at 1005 Gilbert Avenue in the northwest corner of downtown.
Drivers can get to Cincinnati via Interstate 75 south from Detroit or north from Lexington, or Interstate 71 from Cleveland and Columbus or south from Louisville. The approach to downtown Cincinnati from Northern Kentucky, as you descend a hill along I-71, might give you one of the most splendid views of the city there is.
Where to stay
Hotels in downtown Cincinnati give travelers who are visiting to watch the sports teams easy access to Paul Brown Stadium and Great American Ball Park, as many lodging options are within easy walking distance.
A good starting point to begin a hotel search in downtown is Fountain Square, located at 5th and Vine streets — many of the city's major hotels are located within a five-block radius. Also, consider the riverfront area, as a few hotels have been built as part of "The Banks" development between the two stadiums.
Across the river in Kentucky, the towns of Covington and Newport have their own entertainment districts and hotel options. Frequently, hotel rates in these two cities are cheaper than in downtown Cincinnati, and getting to the stadiums requires a quick walk across one of a number of bridges that span the Ohio River.
If you're on a budget and have a car, you can find budget hotel options along the I-71 corridor northeast of downtown or near the Cincinnati airport.
Getting around
During your travels in Cincinnati, you generally can use the Ohio River as a guide to where you are and where you need to go. Great American Ball Park and Paycor Stadium are located next to the river, of course, and from there, east-west streets downtown rise in number as you travel north.
Locals pride themselves on knowing the order of the north-south streets downtown — from east to west, Broadway, Sycamore, Main, Walnut, Vine, Race, Elm and Plum. A well-known mnemonic helps in that regard: "Big Strong Men Will Very Rarely Eat Pork."
Until recently, Cincinnati offered little in the way of public transit options other than a bus network. That changed in 2016 with the opening of the Cincinnati Bell Connector, a streetcar system that runs a route through downtown and the adjacent Over-the-Rhine neighborhood. The Banks station, at the southern end of the circuit, is near the home-plate gate at Great American Ball Park.
TANK, the bus service in northern Kentucky, can be used to get across the river into downtown Cincinnati via the Southbank Shuttle. It also runs a shuttle to and from Cincinnati/Northern Kentucky Airport, with a fare of just $2 each way.
Gameday parking
Paycor Stadium in particular is surrounded by surface parking lots and structures. While the blocks around Great American Ball Park are largely developed, a number of structures can still be used for parking.
For Reds and Bengals games, cheaper parking options can typically be found in Covington or in a number of private structures downtown, many close to Fountain Square.
Things to see and do in Cincinnati
Even if your reason for coming to Cincinnati is to see its teams in a sports travel vacation, the region has so much more to offer. Here's a guide to some of the things to see during your travels to Cincinnati:
Experience Cincinnati's culture
Cincinnati is one of America's oldest major cities, and at the end of the 1800s it was one of its largest. So one of the joys of exploring the city is to see some well-preserved architecture and its rich history preserved in its many museums and sights.
If you're on the riverfront near Great American Ball Park, you'll see one of Cincy's most recognizable landmarks: the Roebling Suspension Bridge, opened in 1867 and designed by the same engineer who later created the Brooklyn Bridge (which explains why the two spans look quite similar).
Several blocks north at Fountain Square, the 43-foot tall Tyler Davidson Fountain is another distinctive sight, one that was featured in the opening credits of the '70s-era TV show "WKRP in Cincinnati."
North of downtown, the historic Over-the-Rhine neighborhood is noted for its late-1800s architecture, and it has in recent years been revitalized into a center for the city's restaurant and nightlife scene.
Also in Over-the-Rhine, the Findlay Market is one of the country's oldest public markets, having been opened in 1852. It's also the starting point for the Opening Day Parade that marks the start of each Reds season.
More points of interest in Cincy
Cincinnati Music Hall, located in Over-the-Rhine across from Washington Park, houses the city's cultural arts companies such as the Cincinnati Ballet, Cincinnati Opera and Cincinnati Symphony Orchestra. Its restored building is one of the most historic in the city, though it also has a reputation for being haunted.
The region has its own amusement park, Kings Island, located about 30 miles north of downtown in the suburb of Mason.
Cincinnati is also full of museums where you can spend your free time before watching the sports teams in action. Located between the two riverfront stadiums, the National Underground Railroad Freedom Center serves as a centerpiece of the Banks development.
Also downtown, you can find the Contemporary Arts Center and the Taft Museum of Art, just two of the buildings housing art collections throughout the city.
Union Terminal houses the Cincinnati Museum Center, which includes the Cincinnati History Museum, Duke Energy Children's Museum and Museum of Natural History & Science. The Cincinnati Fire Museum, a tribute to the city's firefighters, can be found in Over-the-Rhine.
And a few miles north in Camp Washington, the American Sign Museum is the largest dedicated to signs in the country.
Get a taste of Cincinnati cuisine
It's no surprise that the region has several food favorites, some which have gained national exposure. Here's a guide to items that you can't miss during your travels in Cincinnati. (Note: For businesses with multiple locations, the address of the location closest to downtown Cincinnati is given.)
• Cincinnati-style chili: Less of a soup and more of a sauce, it's normally found topping small hot dogs (called coneys) or, yes, spaghetti. You'll often hear spaghetti dishes ordered as a "3-way" (with grated cheese added), "4-way" (with cheese and onions) or "5-way" (with cheese, onions and beans). Oh, and locals cut through the spaghetti with their forks rather than twirling it around the utensil.
The region's stalwart chili chains, Skyline Chili (254 E. Fourth Street; numerous locations) and Gold Star Chili (504 W. 4th Street in Covington), are good places to sample this dish. But independent restaurants like Camp Washington Chili (3005 Colerain Ave.) and Blue Ash Chili (9565 Kenwood Road) are also worth a visit if you have the means.
• Barbecue: Though there are many to choose from in the region, none are as beloved as the Montgomery Inn, which has a location at 925 Riverside Drive just outside downtown in addition to its original restaurant in the suburb of Montgomery. Montgomery Inn has a presence at Great American Ball Park and its barbecue sauce is sold at stores throughout the region.
• Ice cream: The regional favorite in southwest Ohio is Graeter's, which operates a parlor at Fountain Square (511 Walnut Street). Try its signature and most widely celebrated flavor, black raspberry chocolate chip.
In the summer months, locals like to stop at United Dairy Farmers convenience stores (2607 Victory Parkway; numerous locations) for ice cream treats and milkshakes.
• Goetta: Cincinnati's answer to scrapple, the sliced meat-and-grain loaf can often be found on brunch menus in the region. Try it at Eckerlin Meats inside Findlay Market, where they sell it by the pound or in breakfast sandwiches.
• Metts: The city's type of smoked sausage, reflective of the wide German influence in the region. Queen City Sausage makes a popular mettwurst that is also sold at Great American Ball Park.
More sports
The Cincinnati sports scene includes a professional hockey team, the Cincinnati Cyclones of the East Coast Hockey League (ECHL). The team plays at Heritage Bank Arena, located just east of Great American Ball Park.
The Western & Southern Open is a major tournament on both the men's and women's tennis tours, usually contested in August as a lead-in to the U.S. Open. The tournament is held at the Lindner Family Tennis Center in suburban Mason.
If you'd like to branch outside of the Cincinnati metro area to get your sports fix, you have plenty of options, especially if you like college basketball. Lexington, home of the University of Kentucky, is about 80 miles south on I-75.
Meanwhile, the University of Dayton is 60 miles north on I-75. In addition to the nationally prominent Dayton Flyers men's basketball team, the Flyers' University of Dayton Arena is the annual home of the "First Four" portion of the NCAA men's tournament.
Original publish date: September 22, 2020
Most recent update: March 2, 2023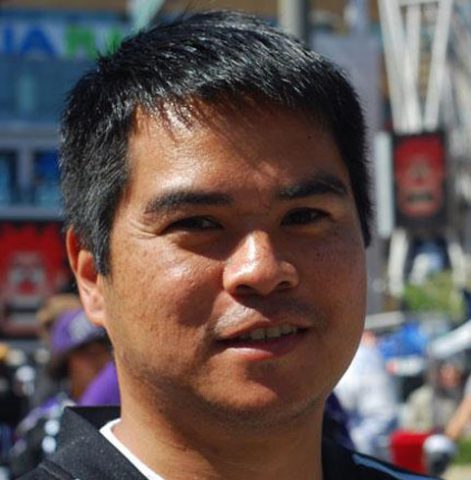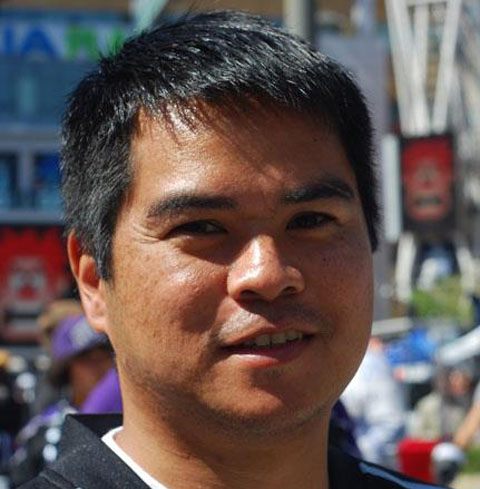 Edward de la Fuente | Itinerant Fan
I live for sports, and I love to travel. My biggest thrill is combining the two. I've been blogging about sports travel for more than a decade, and traveling for sports for twice as long.
About me | FAQ | Buy me a beer 🍺
Affiliate Disclosure
Please note that some of the links above are affiliate links, and at no additional cost to you, we earn a commission if you make a purchase. These recommendations are only for companies that we've used and have proven to enhance our sports travel experiences. To find out more about our affiliate partnerships, please read our Affiliate Disclaimer.