Paycor Stadium
Our guide to Paycor Stadium in Cincinnati includes information on events, tickets, parking, public transportation, nearby hotels and restaurants, seating and more. Read on to find out how to get the most out of your gameday experience.
* * *
When the Cincinnati Bengals moved into Paycor Stadium — initially named Paul Brown Stadium — in 2000, the franchise was in the midst of a downturn that saw them miss the playoffs for 15 straight years.
So it's understandable that it took a little while for the new palace on the banks of the Ohio River to become a sought-after destination for NFL fans. Slowly, though, the team became competitive again and enjoyed occasional success over the last decade.
However, a surprising run to the Super Bowl after the 2021 season has the Bengals back on the national radar, with the region's love for the team on full display.
Truth be told, Bengals fans' loyalty toward the team was never in doubt — it'll just be more prominent to outsiders. They'll continue to represent at Paycor Stadium, filling the air with their "Who Dey!" chants.
Not only do they have a beautiful stadium to visit, they also can get their NFL fix in a great locale. There's plenty to do in downtown Cincinnati, and the stadium's location lends a lot to the gameday experience.
And architecturally, the stadium stands out, as it was the only football venue to make a 2007 list of "America's Favorite Buildings and Structures."
Looking for Paycor Stadium event tickets? Search events on Ticketmaster.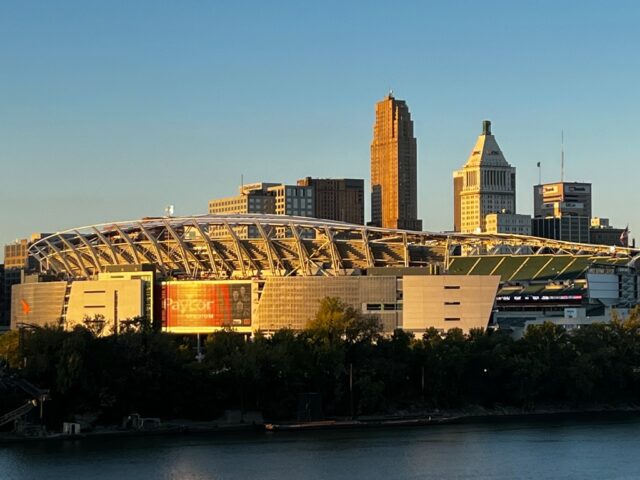 Getting to the stadium
The center of sports in Cincinnati is the swath of land between the Ohio River and Interstate 71 as it cuts across the downtown area — there you'll find not only Paycor Stadium, but also Great American Ball Park (home of the Reds) and Heritage Bank Center (which hosts the Cincinnati Cyclones of minor-league hockey).
Getting to the area isn't difficult if you're traveling via highway, whether you're coming from Ohio or neighboring Kentucky. Look for downtown exits to Second Street (if you're on I-75) or Third Street (if you're on I-71 or I-471), but either way you'll have to work your way around downtown streets to get close to the stadium.
Fans who are coming from across the river in Kentucky can walk across one of two bridges to cross the river — the Clay Wade Bailey Bridge, which is closer to the stadium, and the historic Roebling Suspension Bridge, the design of which was the inspiration for the Brooklyn Bridge.
For either option, note that walking across the bridges is a good half-mile, and in the case of the Clay Wade Bailey Bridge, the lone sidewalk is pretty narrow — and can get crowded with fans walking across. Exercise a bit of patience with slower walkers, who are typically happy to yield if you ask nicely!
For those who would rather not walk from Covington, the TANK Southbank Shuttle operates between the two sides and can be used to access Paycor Stadium on gamedays. The fare is $1 per ride.
If you're staying in a hotel in downtown Cincinnati, you'll likely find that walking to Paycor Stadium is most convenient. But there is a transit option: The free Cincinnati Bell Connector, a light-rail circuit that can be used to get around the downtown area. Its stop at Second and Main streets is about a four-block walk from Paycor Stadium and is accessible to many downtown hotels.
Parking at Paycor Stadium
Starting off downtown isn't a bad thing if you're a one-time visitor, as the lots closest to the stadium and south of Second Street are permit-only. Your general parking choices for Paycor Stadium are limited to private structures around downtown office buildings, the structure underneath Great American Ball Park, or lots in Covington, across the river.
Fountain Square, a central gathering point downtown and home of perhaps the city's most well-known landmark, has a parking structure that charges $10 for Bengals games, and hosts a pregame tailgate to boot.
From there, you have about a five-block walk to the stadium — but note that as you walk toward the river, you'll be going downhill, so be prepared for some slight uphill walking as you head back.
Looking for parking at Paycor Stadium? Buy parking on SpotHero.
Cincinnati hotels near Paycor Stadium
• Hyatt Regency Cincinnati – 0.3 miles away
• AC Hotel by Marriott Cincinnati at The Banks – 0.4 miles away
• Hilton Cincinnati Netherland Plaza – 0.4 miles away
Search for more Cincinnati hotels on Booking.com.
Map of the surrounding area
Things to do around the stadium
When the city of Cincinnati replaced the cookie-cutter Riverfront Stadium (also known as Cinergy Field) with Paycor Stadium and Great American Ball Park, they also set about revamping the riverfront area.
The site on which Riverfront Stadium once stood now is home to the National Underground Railroad Freedom Center, as well as several bars and restaurants that are good for fans looking for pregame fun (Yard House, Ruth's Chris Steak House and Moerlein Lager House are among the current establishments).
This area, known as The Banks, has become a prime sports destination for both baseball and football fans, and gets super busy before Bengals games. If you cross the Roebling Bridge from Kentucky, you'll wind up right in the middle of the Banks development.
It also serves as a perfect walk-up, as fans can just head west on Freedom Way to the stadium's doorstep.
The Bengals' pregame party, known as the Jungle Zone, is also held along Freedom Way just outside the stadium, and typically features live music, sponsor books, food and drink vendors and more.
There are a couple hotels in this area, as well, which are convenient to both Paycor Stadium and Great American Ball Park.
There's a greater selection of restaurants and bars in downtown Cincinnati proper as well as Covington, where any number of eateries are more than happy to cater to football fans.
If it's your first visit to Cincinnati, consider sampling its local cuisine. You can try Cincinnati-style chili in the form of either a coney (basically a mini chili cheese hot dog) or a 3-way (spaghetti topped with chili and cheese) at one of the city's well-known chili purveyors, Skyline Chili or Gold Star Chili.
Or try Graeter's Ice Cream, a beloved local institution which has a shop at Fountain Square.
For more on visiting Cincinnati, check out our Cincinnati sports travel guide.
Cincinnati restaurants near Paycor Stadium
• Taste of Belgium – The Banks – Belgian, 0.2 miles away
• Pies & Pints – pizza, 0.3 miles away
• Kitty's Sports Grill – pub, 0.3 miles away
Search for more Cincinnati restaurants on Tripadvisor.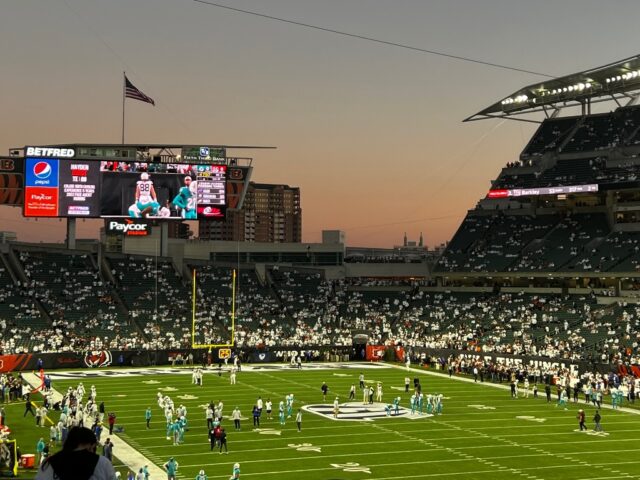 Watching a game at Paycor Stadium
Paycor Stadium's main entrance plaza is on an elevated concourse that surrounds the entire perimeter (but is technically "street level" as it relates to Freedom Way, Second Street and the rest of the downtown grid). If you're parking in one of the nearby stadium lots, you'll likely have to climb stairs to get up to this level.
The east entrance facing Freedom Way can get crowded as game time approaches and right after game's end, so beware of long wait times getting in and out (it doesn't help that crowd control barriers are often set up here). Once you get into the entrance plaza, you might find walking around Paycor Stadium's perimeter to enter at the west gates a little faster, especially if your seats happen to be on that side.
Once you get in, you'll discover a couple overarching themes. First, Paycor Stadium is known by fans as "The Jungle" because of the team that plays there, and the Bengals put up jungle-themed decorations around the seating bowl to help enhance that feel.
Second, it's a sleek structure with good sight lines throughout for football (a fact that hasn't been lost on the architectural community), a nice view of the downtown Cincinnati skyline behind the stands on the stadium's east side and a nice view of the Ohio River beyond the south end zone.
In fact, Paycor Stadium seems to have a lot in common architecturally with Chicago's Soldier Field, which underwent its big renovation not long after Cincinnati's stadium opened.
Not only do both venues have similar canopies shading the upper deck and end-zone displays taking on odd geometrical shapes, but outside the seating bowl, both have seemingly endless series of ramps as well. At Paycor Stadium, there are escalators on both sides, but because lines can get long for their use, the majority of fans use the ramps to access upper seating areas.
Also, Paycor Stadium is one of those stadiums where, if you have upper-deck seating, you need to be sure you're on the correct side of the stadium before you ascend — if you're on the wrong side, you'll have to go all the way back down to the main concourse before heading around.
If you do have seating up top at Paycor Stadium, you might find the view to be somewhat far-removed, with some of the 300-level sections rising to 35 rows. The stadium's oval shape makes up for that, though, as it ensures that nearly every seat is angled toward the middle of the field.
The stadium doesn't have many options in the way of bars with field views or standing-room areas. However, that could potentially change soon: Recently revealed renovation ideas include more standing-room areas, a nightclub and, yes, a bridge connecting the two upper concourses.
Interested in a suite at Paycor Stadium? Buy suite tickets on SuiteHop.
Food and drink at Paycor Stadium
The stadium has tried to improve its concessions options over the years, now offering melt sandwiches, gourmet burgers and a wider craft beer selection.
For unique-to-Cincinnati items, check out the coneys and "3-ways" (spaghetti topped with chili) served at the Gold Star Chili stands, or the bratwursts and "metts" (German smoked sausage) made by local purveyor Glier's.
Selections from Braxton Brewing Company, based across the river in Covington, supplement the beer choices found around the stadium.
Original publish date: February 4, 2016
Most recent update: September 1, 2023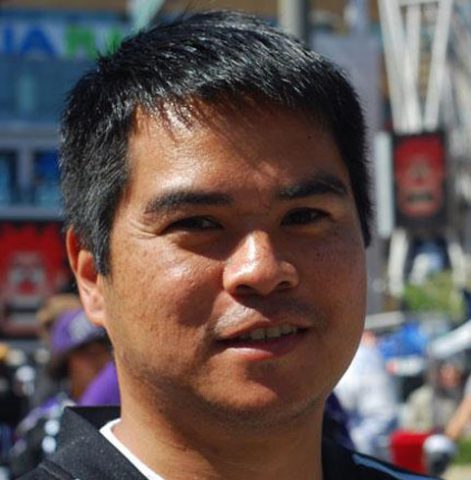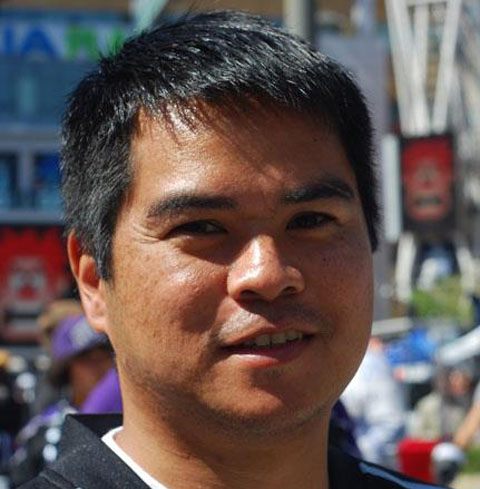 Edward de la Fuente | Itinerant Fan
I live for sports, and I love to travel. My biggest thrill is combining the two. I've been blogging about sports travel for more than a decade, and traveling for sports for twice as long.
About me | FAQ | Buy me a beer 🍺
Affiliate Disclosure
Please note that some of the links above are affiliate links, and at no additional cost to you, we earn a commission if you make a purchase. These recommendations are only for companies that we've used and have proven to enhance our sports travel experiences. To find out more about our affiliate partnerships, please read our Affiliate Disclaimer.
The Particulars
Home Teams
Cincinnati Bengals
Address
1 Paul Brown Stadium
Cincinnati, OH 45202
Year Opened
2000
Capacity
65,515
Upcoming Events
All times local
Cincinnati Bengals vs. Indianapolis Colts
Sunday, December 10, 2023
1:00 pm
Get tickets at Ticketmaster »

Cincinnati Bengals vs. Minnesota Vikings
Saturday, December 16, 2023
1:00 pm
Get tickets at Ticketmaster »

Luke Combs - Growin' Up and Gettin' Old Tour - 2 Day Ticket
Friday, August 2, 2024
12:00 am
Get tickets at Ticketmaster »

Luke Combs - Growin' Up And Gettin' Old Tour
Friday, August 2, 2024
5:45 pm
Get tickets at Ticketmaster »

Luke Combs - Growin' Up And Gettin' Old Tour
Saturday, August 3, 2024
5:45 pm
Get tickets at Ticketmaster »