Kansas City sports travel guide
Our city guides are meant to showcase the best of a metropolitan area from the perspective of a sports fan visiting Kansas City to watch their favorite teams in a game or two. Here's our guide to the best of Kansas City sports travel.
* * *
Kansas City, Missouri, is known as the "Paris of the Plains" because the city's layout and architecture tend to give off a certain elegance.
It can be surprisingly cosmopolitan, but befitting its Midwestern locale, it's a down-to-earth place as well.
You'll find a very pleasant population, one that isn't afraid to get its hands dirty wolfing down world-class barbecue, and of course, one that loves its sports.
The Chiefs and the Royals enjoy a fiercely loyal following despite some down times for both in the recent past — though both teams have flipped that narrative on its head, with the city celebrating both World Series and Super Bowl titles over the last decade.
And fans have embraced the region's MLS outfit, Sporting K.C., which won the league championship in 2013.
If you come to Kansas City for a sports travel vacation, you'll find an enthusiastic atmosphere when the topic of their teams comes up, for sure. But you'll also have plenty to do before the games, so bring a sense of curiosity and a huge appetite.
This travel guide aims to show you all that you can do in Kansas City when not watching the sports teams in action.
Top photo credit: Andrew Peterson/Pexels
Click placemark in index to find on map | View Kansas City sports travel guide in a larger map
Where to watch sports in Kansas City
The Truman Sports Complex east of downtown houses two-thirds of Kansas City's professional sports teams. This is where you'll find GEHA Field at Arrowhead Stadium and Kauffman Stadium, sitting right next to each other and sharing a parking lot.
The city's MLS team, Sporting Kansas City (once known as the Kansas City Wiz, or Wizards), set up shop on the other side of the Missouri-Kansas border after occupying Arrowhead in its early years.
Also worth mentioning is the T-Mobile Center (formerly Sprint Center), the city's downtown arena, which currently does not have a pro sports tenant.
In the meantime, the venue has established a strong presence on the college basketball scene as a frequent host of the Big 12 men's tournament, the NCAA men's and women's tourneys and other in-season games and events.
Primary sports venues in Kansas City
• GEHA Field at Arrowhead Stadium: Home of the Chiefs. Located at 1 Arrowhead Drive in the Truman Sports Complex.
• Kauffman Stadium: Home of the Royals. Located at 1 Royal Way in the Truman Sports Complex.
• Children's Mercy Park: Home of Sporting K.C. Located at 1 Sporting Way in Kansas City, Kan.
• T-Mobile Center: Located at 1407 Grand Boulevard in downtown K.C.
Arriving and getting around Kansas City
Getting in
The region's main entry point is Kansas City International Airport (MCI), located about 15 miles north of downtown K.C.
Most major carriers operate flights in and out of the airport, the most frequent being Southwest and Delta. The city's location in the central U.S. means nearly all domestic destinations are no more than a four-hour flight away.
Amtrak operates two routes, including the Missouri River Runner that travels between K.C. and St. Louis, through the city's historic Union Station, just south of downtown. K.C. also has a Greyhound terminal at 1101 Troost Avenue, east of downtown.
For drivers, Interstates 35, 70, 49 and 29 converge in the downtown area. Major cities within a 4-hour drive include St. Louis, Topeka, Wichita, Tulsa, Omaha and Des Moines.
Where to stay
Downtown has always offered the city's largest concentration of major hotels, but it has become a more desirable place for tourists thanks to the construction of the arena and the development of the Power and Light District, a popular entertainment and nightlife spot.
Another popular spot for hotels is Country Club Plaza a few miles south, an area with plenty of shopping and dining options as well.
For Kansas City sports travel vacationers, a handful of commuter hotels line the Blue Ridge Cutoff at I-70, where the Truman Sports Complex is located, and could be an ideal budget option for sports fans who drive in for games.
Getting around
You'll need a car to get around most parts of K.C., unless your plans are confined to one specific area of the city. Taxis are not frequent unless you're in a high-traffic area such as downtown or the airport.
For Chiefs and Royals games at the Truman Sports Complex, however, taxis typically are waiting for fares when games end. Taxis line up along the first-base side of Kauffman Stadium.
The city's bus service offers routes traveling through many popular areas of the city, but does not operate any game-day lines to the Truman Sports Complex. The Chiefs do operate private bus service to games from several park-and-ride locations around the city.
Gameday parking
Kauffman and Arrowhead are surrounded by a large parking lot with plenty of space for a single event (it's rare for games to occur at both stadiums on the same day). The lot has seven entry points — expect to pay $50 for general parking at Chiefs games and $20 at Royals games.
At Children's Mercy Park and the adjacent Kansas Speedway, there are a number of lots near the stadium, but free general parking is several blocks away. Shuttles run fans to and from the venue.
Things to see and do in Kansas City
Even if your reason for coming to Kansas City is sports travel, the region has so much more to offer. Here's a guide to some of the things to see during your Kansas City travels when the teams aren't in action:
Pay respects to the Great War
The National World War I Museum and Memorial, located just south of Union Station, was built in 1926 in tribute to those who fought in what was then known as the Great War.
The centerpiece of the site is the Liberty Memorial, a 217-foot tall limestone column that visitors can ascend for overhead views of the city. It also serves as the anchor an expansive park.
The WWI Museum site is part of a busy area south of town that includes Union Station, one of the city's most architecturally distinct buildings, as well as the Crown Center mall, the Science City museum (located within Union Station) and the Sea Life aquarium (inside the Crown Center).
Experience "country club" living
Kansas City has another prominent nickname, "City of Fountains," because fountains are everywhere, but that's just one distinctive trait of the city. It's known for having more boulevards than Paris (thus the "Paris of the Plains" nickname) and has a distinct architecture.
Two places to see this are the Power and Light District downtown, near the T-Mobile Center (a great spot for nightlife as well) and Country Club Plaza, notable for having been the first shopping center in the country that catered specifically to automobile drivers.
As far as individual fountains that are great for picture-taking, stop by the following:
• The Fountain at Mill Creek Park, at 47th Street and Mill Creek Avenue, is the most photographed fountain in the city.
• The Henry Wollman Bloch Fountain, located in front of Union Station, features 232 jets that go off in a choreographed show at the top and bottom of each hour.
• The Firefighters Fountain is a heroes' memorial, dedicated to six K.C. firefighters who died in an explosion in 1988. It is located at 31st Street and Broadway, not far from the WWI Museum.
Sample K.C.'s famous barbecue
World famous for its barbecue scene, Kansas City is home to hundreds of restaurants dedicated to the culinary craft of slow-smoking meat, and most discussions of K.C. cuisine in travel guides begin with BBQ.
Here are just a few of the most notable ones (most have multiple locations; in those cases, the one closest to downtown is listed):
• Arthur Bryant's (1727 Brooklyn Ave.): Known for large portions and a celebrity clientele. Its namesake is considered one of the fathers of K.C. barbecue.
• Gates Bar-B-Q (3205 Main St.): Perhaps the most well-known BBQ joint in K.C., it's renowned as much for its sauce as its "Burnt End on Bun" sandwich. (And if you've never tried burnt ends, a K.C. specialty, this is as good a place as any to try it.)
• Jack Stack BBQ (101 W. 22nd St.): Offers a more varied menu than most other spots and a good place to sample baby back ribs.
• Joe's Kansas City Bar-B-Que (3002 W. 47th Ave., K.C., Kansas): Formerly known as Oklahoma Joe's, this is a relative newcomer to the scene but is often rated one of the best in the region. Its pulled pork and burnt ends are especially popular.
• Rosedale Bar-B-Q (600 Southwest Blvd., K.C., Kansas): Around since 1934 and a popular "non-touristy" spot for locals.
Also worth mentioning, though it doesn't serve barbecue: Stroud's Oak Ridge Manor (5410 NE Oakridge Road), known for its pan-fried chicken and generous sides.
More sports
The closest university with major athletics to Kansas City is the University of Kansas in Lawrence, a 45-minute drive west on Interstate 70. The Jayhawks' men's basketball program has many fans in the Kansas City area, and its on-campus home, Allen Fieldhouse, is one of the most revered venues in college basketball.
KU carries on an athletic rivalry with the University of Missouri, located in Columbia — about a two-hour drive east on I-70.
Kansas Speedway (400 Speedway Blvd., next to Sporting Park) hosts two NASCAR race weekends each year.
The region is also home to two prominent sports museums: The Negro Leagues Baseball Museum (1616 E. 18th St.) showcases the history of the famed Negro Leagues and those who played in it; and the College Basketball Experience (1401 Grand Blvd., next to the T-Mobile Center) also houses the sport's hall of fame.
Original publish date: July 2, 2015
Most recent update: March 2, 2023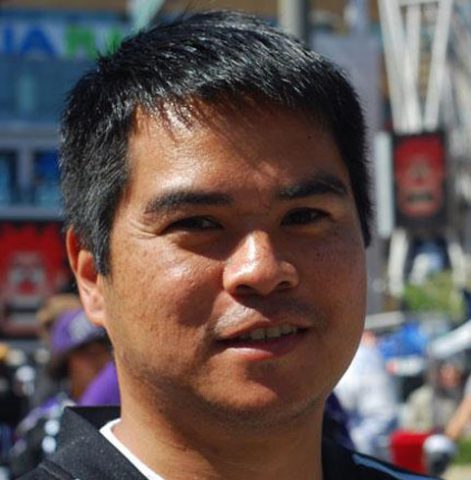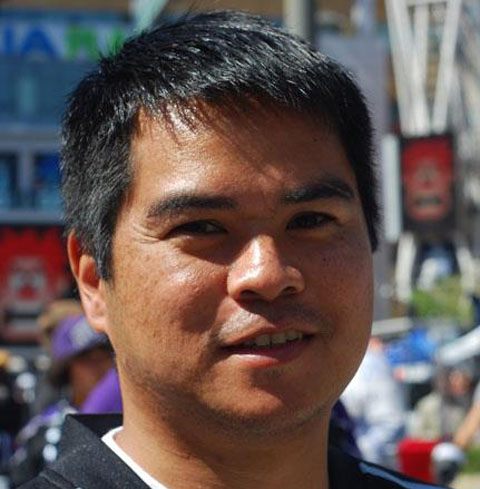 Edward de la Fuente | Itinerant Fan
I live for sports, and I love to travel. My biggest thrill is combining the two. I've been blogging about sports travel for more than a decade, and traveling for sports for twice as long.
About me | FAQ | Buy me a beer 🍺
Affiliate Disclosure
Please note that some of the links above are affiliate links, and at no additional cost to you, we earn a commission if you make a purchase. These recommendations are only for companies that we've used and have proven to enhance our sports travel experiences. To find out more about our affiliate partnerships, please read our Affiliate Disclaimer.