GEHA Field at Arrowhead Stadium
Our guide to GEHA Field at Arrowhead Stadium in Kansas City includes information on events, tickets, parking, public transportation, nearby hotels and restaurants, seating and more. Read on to find out how to get the most out of your gameday experience.
* * *
GEHA Field at Arrowhead Stadium, the 76,000-seat home of the Kansas City Chiefs, might provide the perfect picture for what the NFL fan experience is like, from the sea of tailgaters that gather outside in all types of weather to the straightforward spectating experience inside.
Despite being one of the oldest stadiums in the NFL, Arrowhead has withstood the test of time, what with its unique shape and its propensity for noise. It became a model on which the modern football stadium is based, and to this day remains a football oasis where Chiefs fans can tailgate to their heart's content pregame, before heading inside to yell themselves hoarse while watching the home team in action.
Arrowhead Stadium does look a bit different than it did when it first opened in 1973 thanks to a series of renovations, but the seating bowl is largely the same and the fans' spirit remains.
And Chiefs fans have had plenty to cheer about in recent years thanks to a consistently contending team that has become part of the NFL's elite, with two Super Bowl championships in a four-year span.
The stadium's longterm future is up in the air, though. Despite getting a corporate naming sponsor for the first time in 2021 — thus changing the official name to GEHA Field at Arrowhead Stadium — the Chiefs are considering building a new stadium elsewhere in the region.
Until that happens, there are plenty of reasons why Arrowhead ranks high on many sports fans' must-see list. Here's a guide to getting the most out of gameday in the home of one of the NFL's most fervent fan bases.
Looking for Arrowhead Stadium event tickets? Search events on Ticketmaster.
Top photo credit: Christopher Lopez
Getting to the stadium
GEHA Field at Arrowhead Stadium is one of two venues that make up Kansas City's Truman Sports Complex, with Kauffman Stadium, the home of MLB's Kansas City Royals, being the other.
It's a huge site right along Interstate 70, about 10 miles southeast of downtown Kansas City, and it's basically two stadiums (along with the Chiefs' practice facility) surrounded by acres of parking. So it's a fully functional and wonderful site for the die-hard local Chiefs fans who come in hours before kickoff to tailgate, but it's a challenging place to get to for the uninitiated.
One thing is fairly certain: If you have a car, you're pretty much set. From downtown Kansas City, head east on Interstate 70, and just after the I-435 interchange, exit at the Blue Ridge Cut-Off.
The stadium's location and relative isolation from major population centers mean few options exist in the way of public transportation to the game. If you don't have a car, you can consider taking a taxi or ride-sharing service — the Truman Sports Complex does have a large pickup and drop-off area.
Or, an on-demand bus service called Rally offers service for Chiefs games and other events from numerous pickup points around the Kansas City area. If you're staying in a hotel in downtown Kansas City or in the Country Club Plaza area, this is worth considering if you're looking for an alternative way of getting to Arrowhead Stadium.
Parking at Arrowhead Stadium
Once you've arrived on site, enter the Truman Sports Complex through one of three gates. For more detailed driving directions and info on alternative entries, click here.
General parking at Arrowhead Stadium begins at $40; you can also purchase advance parking via Ticketmaster (select "Add-Ons Available" under your desired event).
Kansas City hotels near Arrowhead Stadium
• Best Western Premier Kansas City Sports Complex Hotel – 0.5 miles away
• WoodSpring Suites Kansas City Stadium – 0.5 miles away
• Drury Inn & Suites Kansas City Stadium – 0.6 miles away
Search for more Kansas City hotels on Booking.com.
Map of the surrounding area
Things to do around the stadium
Perhaps because it's the land of fine barbecue, Kansas City is home to one of the finest tailgating scenes in the NFL, and the numerous giant parking lots surrounding Arrowhead Stadium lends itself to some epic parties.
Long-time Chiefs fans have access to an "early arrival pass" that allows them to set up their tailgates up to 5½ hours before kickoff. The team also sells "private tailgate suites" — basically premium space with special privileges.
If you can't round up a few friends to hold a tailgate party, the Chiefs do hold a tailgate party for an admission price. Info can be found here.
Or, just walk around — tailgating in K.C. is a communal experience like many football environments around the country, with footballs and frisbees flying about and adjacent groups merging to form large parties, so you're bound to find someone welcoming enough to have you join them for a drink or a bite.
Besides, you might as well soak up the tailgate scene, because there isn't much else to do within walking distance of Arrowhead Stadium, save for a few fast-food restaurants and hotels. Note that some of these hotels do have restaurants and/or bars inside them, and fans — especially those from out of town who are staying there — will congregate there before Arrowhead Stadium events.
For more on visiting Kansas City, check out our Kansas City sports travel guide.
Kansas City restaurants near Arrowhead Stadium
• Taco Bell – fast food, 0.4 miles away
• Denny's – diner, 0.5 miles away
• Casey's Bar – pub, 0.7 miles away
Search for more Kansas City restaurants on Tripadvisor.
Watching a game at Arrowhead Stadium
Despite being built in the 1970s and showing telltale signs of having been a product of that particular era of stadium design (the circular ramps are a dead giveaway), GEHA Field at Arrowhead Stadium is far from a cookie-cutter facility.
Arrowhead Stadium's unique shape means there are far more seats along the sidelines than behind the end zones in the upper seating bowl, and two football-shaped HD videoboards stand behind the end-zone seats.
And don't forget that Chiefs fans can bring the noise, regularly competing with Seahawks fans at Lumen Field for the loudest-noise-at-an-outdoor-stadium record — as of 2014, K.C. currently holds the upper hand, at 142.2 decibels.
With the exception of the uppermost rows in the lower seating bowl and the club level, GEHA Field at Arrowhead Stadium offers little in the way of protection from the weather, so come prepared — especially if it's late in the season.
Otherwise, you'd be hard-pressed to find a bad seat in the house, even in the uppermost rows. Arrowhead Stadium's configuration means that some of the 300-level seating sections can have up to 45 rows, but the upper decks still aren't quite as high as some of the more contemporary stadiums around the NFL.
The Chiefs have gone about improving the stadium in little ways over the last few years, replacing seats and upgrading resolution on the videoboards. The naming sponsorship has spurred other small improvements, while naming signage has changed to include the GEHA Field name.
Interested in a suite at Arrowhead Stadium? Buy suite tickets on SuiteHop.
Food and drink at Arrowhead Stadium
At Arrowhead's food stands you can find food representative of Kansas City's cuisine, including barbecue, of course. Try the burnt ends, a specialty unique to K.C. Or, for a bit of a twist, check out the Mac Shack stands for burnt end mac and cheese.
Burgers and hot dogs of different types seem to be available at many different stands, so it pays to walk around a bit to survey your options. You can find more unique items, though, such as quesadillas at the "K.C. Dilla" stands, or Korean BBQ tacos from the Top Taco booths.
Original publish date: February 4, 2016
Most recent update: August 18, 2023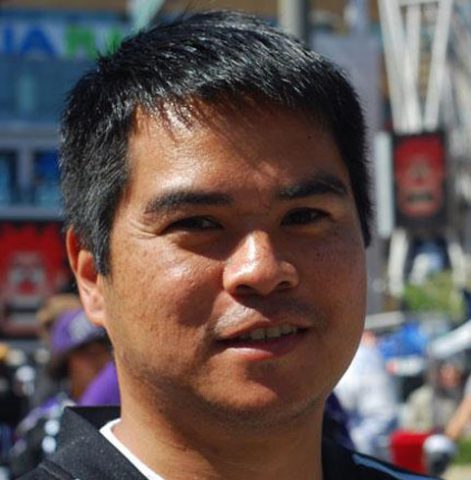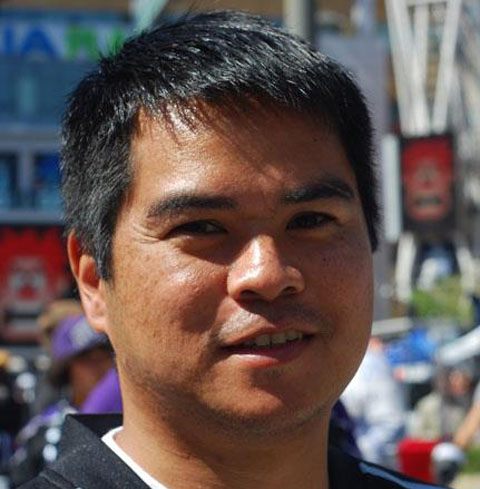 Edward de la Fuente | Itinerant Fan
I live for sports, and I love to travel. My biggest thrill is combining the two. I've been blogging about sports travel for more than a decade, and traveling for sports for twice as long.
About me | FAQ | Buy me a beer 🍺
Affiliate Disclosure
Please note that some of the links above are affiliate links, and at no additional cost to you, we earn a commission if you make a purchase. These recommendations are only for companies that we've used and have proven to enhance our sports travel experiences. To find out more about our affiliate partnerships, please read our Affiliate Disclaimer.
The Particulars
Home Teams
Kansas City Chiefs
Address
1 Arrowhead Drive
Kansas City, MO 64129
Year Opened
1972
Capacity
76,416
Upcoming Events
All times local
BEYONCÉ - RENAISSANCE WORLD TOUR
Sunday, October 1, 2023
8:00 pm
Get tickets at Ticketmaster »

Kansas City Chiefs vs. Denver Broncos
Thursday, October 12, 2023
7:15 pm
Get tickets at Ticketmaster »

Gameday Stadium Tour - Chiefs v Broncos
Thursday, October 12, 2023
7:15 pm
Get tickets at Ticketmaster »

Kansas City Chiefs vs. Los Angeles Chargers
Sunday, October 22, 2023
3:25 pm
Get tickets at Ticketmaster »

Gameday Stadium Tour - Chiefs v Chargers
Sunday, October 22, 2023
3:25 pm
Get tickets at Ticketmaster »