Las Vegas sports travel guide
Our city guides are meant to showcase the best of a metropolitan area from the perspective of a sports fan visiting to watch a game or two. Here's our guide to the best of Las Vegas sports travel, with tips on watching your favorite games and teams.
* * *
For all the leisure and entertainment options Las Vegas offers to visitors, for a long time live sports and games were just a tiny part of the scene. Not anymore.
The opening of T-Mobile Arena just off the Strip in 2016 brought a host of new events to Sin City. A year later, Las Vegas finally got a major-league sports team to call its own when the Vegas Golden Knights began play as an NHL expansion club — and then went on a memorable run to the Stanley Cup Final in its inaugural season.
After the NFL's Raiders moved from Oakland and a new football stadium rose in the shadow of the Strip, the city is attracting even more big events. It has hosted an NFL Draft and an NHL All-Star Game, and will welcome the Super Bowl in 2024.
These days, Las Vegas truly feels like a big-time sports market with multiple major sports teams. But that's not to say that all the sports that were there before have now been relegated to the back burner.
Indeed, Vegas is a terrific place to visit whether you're there to see live games, to just sit back and bet on sports, to root on your teams in a communal environment or to form a combination of the three.
In this guide we'll give our best tips for sports fans planning to travel to Las Vegas, and explore how a visiting fan can mix in as much of what the city offers into a sports travel vacation unlike any other.
Map of Las Vegas venues and attractions
Click placemark in index to find on map | View Las Vegas sports travel guide in a larger map
Where to watch sports in Las Vegas
Despite the vastness of the Strip and the ever-growing reach of the metropolitan area at large, the live sports scene is concentrated into two areas.
Perhaps the most lively intersection in town, in terms of things happening around it, is near the southern end of the Strip where Las Vegas Boulevard meets Tropicana Avenue. Just west of it, behind the New York New York casino, is where T-Mobile Arena stands. Another half-mile south along Interstate 15 is Allegiant Stadium, the home of the Raiders.
T-Mobile Arena is also home to the Pac-12's annual men's college basketball tournament and frequently hosts mixed-martial events for the UFC. Allegiant Stadium also serves as home to the UNLV Rebels football team, the Pac-12 football championship game and the annual Las Vegas Bowl, which has gained a higher stature in the college football bowl structure with its move to a more modern facility.
The live sports options along the Strip don't stop there. The WNBA's Las Vegas Aces, who arrived in 2018, play at the 12,000-seat Michelob Ultra Arena. The facility is located at Mandalay Bay, the southernmost major resort on the Strip, about a mile south of Tropicana Avenue.
The MGM Grand Garden Arena, located behind the MGM Grand Hotel and Casino on the northeast corner of Las Vegas and Tropicana, is a primary venue for the big-time boxing events that frequently take place in the city.
Don't forget about the community of Summerlin, on the western edge of the Vegas metro area. There, you can find Las Vegas Ballpark, the home of the Triple-A Las Vegas Aviators that opened in 2019, as well as City National Arena, the practice facility for the Golden Knights.
Primary sports venues in Las Vegas
• Allegiant Stadium: Home of the Raiders and UNLV Rebels. Located at 3333 Al Davis Way.
• Las Vegas Ballpark: Home of the Aviators. Located at 1650 S. Pavilion Center Drive in Summerlin.
• MGM Grand Garden Arena: Located at 3799 S. Las Vegas Blvd.
• Michelob Ultra Arena: Home of the Aces. Located at 3950 S. Las Vegas Blvd.
• T-Mobile Arena: Home of the Golden Knights. Located at 3780 S. Las Vegas Blvd.
Arriving and getting around Las Vegas
Getting in
Travelers to Las Vegas fly into Harry Reid International Airport (LAS), just east of the southern edge of the Strip. Though it receives domestic and international flights from most major carriers, budget airlines Southwest, Frontier, Spirit and Allegiant have a notably large presence. Allegiant's headquarters are located in Summerlin, which largely explains why they bought the naming rights to the Raiders' stadium.
Though one of the airport's runways is visible from Mandalay Bay, Luxor and other nearby hotels, the terminals are actually reachable a mile east of the Strip via Paradise Road.
Interstate 15, which carves a north-south path through the city and passes just west of the Strip, is a popular way to reach the city from Southern California. Several bus lines, from Greyhound to Megabus to FlixBus, offer discount fares between Los Angeles and Vegas.
The Greyhound and FlixBus drop-off point is in downtown Las Vegas, north of the strip, while Megabus' Vegas stop is at the South Strip Transit Terminal, located just south of the airport.
Where to stay
"On the Strip" is an easy answer to the question of where to find lodging in Las Vegas, but the hotel scene is so vast that there are viable options for every budget, travel plan and circumstance, and tips for finding hotel deals can be found everywhere.
If proximity to T-Mobile Arena, Allegiant Stadium or any of the other sports venues on the south Strip matters more than cost, then any of the nearby resorts is fair game. That includes Mandalay Bay, Luxor, Excalibur, Tropicana, MGM Grand, New York New York, Aria, Park MGM … the list goes on and on. But expect these hotels to be the most expensive options for your trip regardless of dates.
For those on a budget and with access to a car, the entirety of the metro area is available to you, and you don't have to skimp on quality. One key Las Vegas travel tip is that more and more high-end resorts are appearing well off the strip, and for the sacrifice of giving yourself a 5-10 mile drive to the venue on gameday, you can have nearly all the comforts of a high-end Strip resort for a rate that is often significantly cheaper.
A good example of this is in Summerlin, where the expansive Red Rock Casino and Resort is located adjacent to Las Vegas Ballpark and City National Arena.
Beyond all the casino-based hotels in the area, nearly all the major chains, such as Marriott, Hilton and Wyndham, have multiple properties in the area, some within a few blocks of the Strip.
Getting around
Visitors to Las Vegas mostly depend on their own cars, taxis or rideshares to get around the Strip, and that often leads to gluts of traffic on both Las Vegas Boulevard and Interstate 15 at prime hours of the day. And in Vegas, "prime hours" frequently last well into the night.
However, there are a couple options for the carless. The Las Vegas Monorail runs east of Las Vegas Boulevard and has seven stops along its route, from the MGM Grand in the south to the Sahara at the northern terminus.
In addition, Las Vegas' bus system runs two tourist-friendly lines along the Strip: The Deuce stops at many of the popular resorts on the Strip, while the SDX line connects the Strip to downtown Las Vegas to the north. Bus tickets can be purchased upon boarding, with fares beginning at $6 for a two-hour pass.
Gameday parking
There's no shortage of parking along the Strip to support the many casinos and resorts, and T-Mobile Arena in particular takes advantage of this. Garages adjacent to the Aria, Park MGM, New York New York and Excalibur (among others) are used for Golden Knights games and other events.
General parking rates will start around $20. For more discount options, consider parking for free at a resort farther away and walking either on the Strip or through the maze of casinos. Many are connected by pedestrian bridges and walkways, meaning patrons don't have to walk to the street to get from casino to casino.
The current parking plan for Allegiant Stadium includes a handful of lots on-site and on adjacent blocks, as well as utilizing nearby casinos on the other side of Interstate 15. Hacienda Avenue, which runs between the Luxor and Mandalay Bay and leads over the freeway toward the stadium, is closed to vehicles on gamedays, giving fans a more pleasant walk across.
Things to see and do in Las Vegas
Even if your reason for coming to Las Vegas is sports travel, the region has so much more to offer. While Vegas has an endless array of entertainment, food and drink options, the focus of this guide is to highlight activities that would appeal to sports fans visiting for a game or two. Here are a few tips for what to see during your Las Vegas travels:
Check out the sports book scene
Where there is a casino, there is usually a sports book. They, of course, are some of the most popular places in Las Vegas to hang out, watch several hours of sports, root for popular teams … and place a few bets.
The association with gambling, of course, was a primary reason why major sports leagues refused to place a team in Las Vegas for many years, but that stigma faded long ago.
Sports books are busy any time there's live sports, but more so on any college or NFL football weekend, or during the men's NCAA basketball tournament — especially during the first round of March Madness, when there are wall-to-wall games and thousands of bets to be placed.
Along the Strip, check out the sports books at the Aria, Cosmopolitan, Caesar's Palace or the Wynn for large spaces with dozens of screens and plenty of bettors at the ready. Just off the Strip, the Westgate Casino has gained a favorable reputation among the city's best sports books.
Unique eats in Las Vegas
Las Vegas may not have the defined regional cuisine that many other American cities have, but thanks to its many resorts it offers one of the widest food selections of any tourist destination around the world. From elaborate buffets to cheap diners, and from high-end restaurants run by renowned chefs to popular fast-food chains, the city truly has it all when it comes to food.
Perhaps to make domestic tourists feel more at home, a large number of small-but-famous restaurants from other regions have set up locations in Las Vegas. Here's a list of a few of these that might be appealing to the visiting sports fan:
• American Coney Island: Inside the D Las Vegas. One of Detroit's well-known destinations for coney dogs has a stop in Sin City.
• DiFara Pizza: Inside Caesars Palace. A staple for New York-style pizza, this Brooklyn favorite has a second location in Vegas and a third in nearby Summerlin.
• Hattie B's: Inside the Cosmopolitan. One of Nashville's hot chicken purveyors has an outlet in Las Vegas.
• Tommy's: The L.A. chili burger chain has three locations around greater Las Vegas.
• White Castle: 3411 S. Las Vegas Blvd. The Midwestern fast-food favorite's first location west of the Mississippi was opened on the Strip, and the chain now has three additional locations in the area.
More regional eats like Chicago's Italian beef, Detroit-style square pizza and New England lobster rolls can be found in restaurants in and around the Strip.
One Las Vegas travel tip to know is to visit a discount ticket booth such as Tix4Tonight, which offers discounts on restaurants, shows and event tickets around the city.
Fun away from the casinos
Being in a Las Vegas casino resort these days is a lot like being on a cruise ship — you can have days worth of fun and excitement without ever leaving the building. But Vegas has grown by leaps and bounds as a metropolis over the last 20 years, meaning there are plenty of attractions outside the resorts worth visiting.
At the Strip's doorstep is one of the top photo opportunities in the city: The Welcome to Fabulous Las Vegas sign, located in the median of Las Vegas Boulevard just south of Mandalay Bay. There's ample parking in the center of the road for visitors.
Downtown Las Vegas is home to several museums worth visiting, including the Las Vegas Natural History Museum, the Mob Museum, the Neon Museum and the Discovery Children's Museum.
Outdoorsy types can get out of the city proper and go hiking at nearby Red Rock Canyon, about a 30-minute drive beyond the western edge of the city.
Lake Mead, the giant reservoir located east of the suburb of Henderson, offers a wide array of recreational and watersports activities. And don't forget the engineering marvel that made Lake Mead possible: Hoover Dam, which attracts hundreds of thousands of visitors each year and is an approximately 45-minute drive east of the Strip via I-215.
Las Vegas is also a golfer's paradise, with courses throughout the city. You can find a guide to courses here.
More sports
The University of Nevada-Las Vegas is the prominent college athletics program in the city. Its Runnin' Rebels basketball team, which has a national profile thanks to its Jerry Tarkanian-led, title-winning team in 1990, was for a long time the highest-profile sports team in Las Vegas.
The Runnin' Rebels play at the Thomas & Mack Center, located near the intersection of Tropicana Avenue and Paradise Road at the southern edge of the UNLV campus. It has hosted numerous NBA games in the past, including the 2007 NBA All-Star Game.
The Rebels' football team played for many years at Sam Boyd Stadium, located 10 miles east of the Strip. Now that UNLV and the Las Vegas Bowl have moved to Allegiant Stadium, Sam Boyd Stadium's future is uncertain.
The Las Vegas area gained another sports team in the fall of 2020, with the Henderson Silver Knights of the American Hockey League relocating from San Antonio. The team is the top minor-league affiliate of the Golden Knights and plays home games at the Dollar Loan Center in Henderson, about 10 miles east of the Strip.
Orleans Arena, on the grounds of the Orleans Casino, hosts the annual West Coast Conference and Western Athletic Conference men's and women's basketball tournaments, as well as a variety of occasional sporting events.
Las Vegas Motor Speedway is located north of downtown and the Strip, and typically hosts two events in NASCAR's top series each season.
Las Vegas' sports scene includes a second-tier professional soccer team, Las Vegas Lights FC, which plays at Cashman Field downtown.
Original publish date: August 14, 2020
Most recent update: March 2, 2023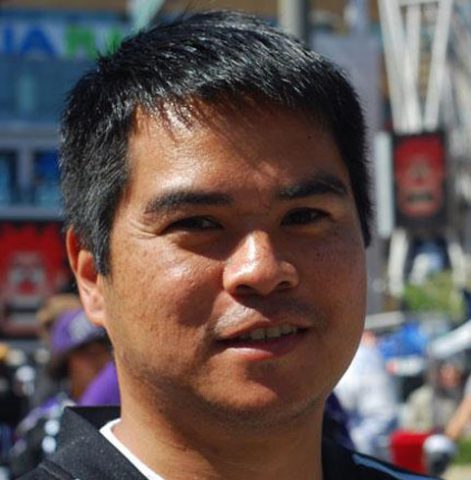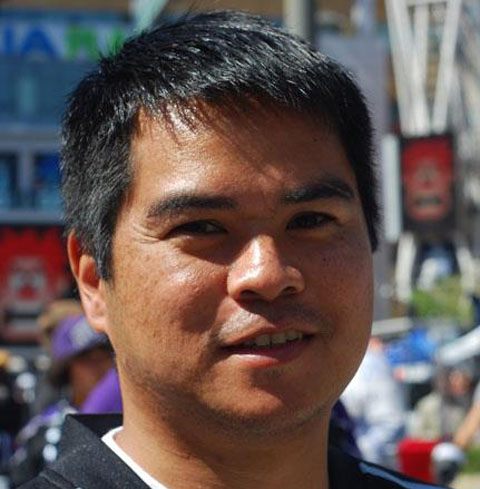 Edward de la Fuente | Itinerant Fan
I live for sports, and I love to travel. My biggest thrill is combining the two. I've been blogging about sports travel for more than a decade, and traveling for sports for twice as long.
About me | FAQ | Buy me a beer 🍺
Affiliate Disclosure
Please note that some of the links above are affiliate links, and at no additional cost to you, we earn a commission if you make a purchase. These recommendations are only for companies that we've used and have proven to enhance our sports travel experiences. To find out more about our affiliate partnerships, please read our Affiliate Disclaimer.