Allegiant Stadium
Our guide to Allegiant Stadium in Las Vegas includes information on events, tickets, parking, public transportation, nearby hotels and restaurants, seating and more. Read on to find out how to get the most out of your gameday experience.
* * *
Even before it opened to fans, Allegiant Stadium, the home of the Las Vegas Raiders, got plenty of attention. But what else would you expect for a glitzy new venue right off the Las Vegas Strip?
The Raiders moved in for the 2020 NFL season after a long, protracted goodbye from Oakland and the outdated Oakland Coliseum, and though events during the first year was staged without fans, the wait was definitely worth it.
Allegiant Stadium seems like the ideal home for one of the league's most popular franchises — with its façade decked out all in black, it has already earned the nickname "The Death Star." Yet its exterior light ribbons make the building fit in with the flashy lights of all the casinos located across Interstate 15.
It also boasts features such as a transparent roof, a natural grass field that can roll in and out of the stadium, a retractable window that offers views of the Strip and a large torch that lights up for games in honor of the Raiders' late owner, Al Davis.
The new building is a welcome addition to a sports scene that has grown by leaps and bounds in recent years, ever since Vegas received its first major sports franchise — the NHL's Vegas Golden Knights, which moved into T-Mobile Arena in 2017. Allegiant Stadium is about a mile away, across the freeway from the Mandalay Bay.
In addition to the Raiders, the stadium serves as the home for the UNLV Rebels football team and the Pac-12 football championship game.
The annual Las Vegas Bowl also got an upgrade in both venue and stature; with its move from the much smaller Sam Boyd Stadium, it moved up in the tier of bowl games, is getting played closer to New Year's Day and is matching more accomplished opponents.
Allegiant Stadium has also seen major WWE and soccer events, and expect even more big-time entertainment to be held within its walls in the near future.
Looking for Allegiant Stadium event tickets? Search events on Ticketmaster.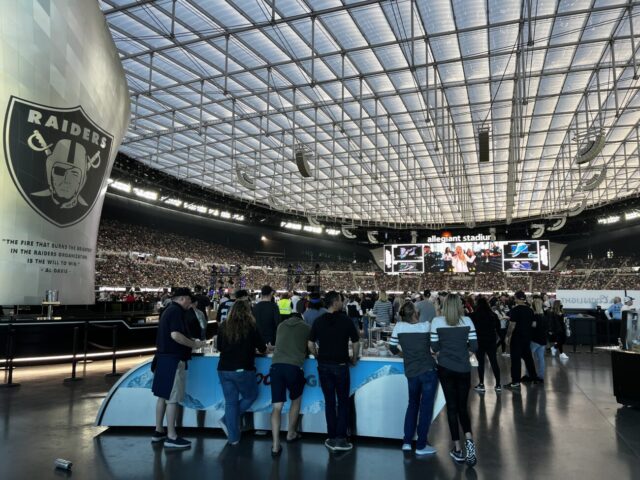 Getting to the stadium
Allegiant Stadium is not "on" the Strip in the true sense of the word. It's separated from Las Vegas Boulevard by Interstate 15, and its immediate surrounding area is filled with industrial parks.
But the Strip still manages to play a large role in the experience of attending an event at Allegiant Stadium, and why wouldn't it? It's not far away, and many fans use it to get to the venue.
You can expect the Strip and I-15, both of which can be heavily congested during big events elsewhere in Las Vegas, to be even more so for Allegiant Stadium events. So drivers are best served not using the Russell Road or Tropicana Avenue exits closest to the stadium, and instead leaving the freeway farther away and using surface streets.
There are also traffic control measures in place that include Polaris Avenue, the road immediately west of the stadium, allowing only northbound traffic, Dean Martin Drive (to the east) servicing southbound-only traffic and the Hacienda Avenue bridge being closed off to vehicles.
The latter serves as the primary pedestrian route from the Strip to the stadium. Hacienda Avenue runs between Mandalay Bay and the Luxor, two of the city's most recognizable resorts. Because those two hotels and others near it (Excalibur, New York New York and the MGM Grand) are connected by a series of elevated walkways and shopping malls, walking from as far north as Tropicana Avenue to Allegiant Stadium is a fairly seamless experience.
From inside Mandalay Bay and the Luxor, just look for signs marked "Stadium Walk" and follow the arrows, which will direct you out of the casinos and (eventually) onto Hacienda Avenue.
Las Vegas isn't exactly known for its public transit, but if you're coming from farther north on the Strip, there is an option: The double-decker Deuce buses that run up and down the Strip, as far north as the Fremont Street Experience.
There is a southbound bus stop in front of the Luxor, just north of Hacienda Avenue. A 24-hour pass costs $8 and is a good option for fans who need transportation both before and after games.
If you're coming from even farther away, the Game Day Express shuttle operates for all Raiders games from five departure points, including Summerlin and Henderson. Round-trip fares start at $4 depending on the date.
Parking at Allegiant Stadium
There is not a large footprint of parking lots surrounding Allegiant Stadium, and those spots are sold to season-ticket members. However, single-game visitors can make use of the nearby resorts and other parking options.
Resale parking permits for official Allegiant Stadium lots can be purchased via Ticketmaster. While most of the closest lots surrounding the stadium can cost up to and beyond $100, there are a handful of smaller lots in the surrounding blocks (nestled among the industrial buildings) that are typically sold in the $30-50 range for most events.
These include lots T, U and V, as well as a neighboring garage, all located on Valley View Boulevard just south of Tropicana Avenue. Be warned that these lots are nearly a mile away from the stadium.
MGM Resorts is running a parking program that allows fans to purchase permits for Raiders and UNLV games, as well as other Allegiant Stadium events. This makes use of structures at Mandalay Bay, Luxor, Excalibur and other nearby resorts. Expect the cost to begin at $25 depending on the event and the proximity of the lot.
Parking can also be found at "unofficial" lots serving many of the small businesses surrounding Allegiant Stadium.
Looking for parking at Allegiant Stadium? Buy parking on SpotHero.
Las Vegas hotels near Allegiant Stadium
• Holiday Inn Express Las Vegas South – 0.4 miles away
• Fairfield Inn & Suites Vegas South – 0.4 miles away
• Mandalay Bay – 0.5 miles away
Search for more Las Vegas hotels on Booking.com.
Map of the surrounding area
Things to do around the stadium
It's probably safe to say that no other NFL venue has an attraction within close proximity quite like the Strip, so if you have come to Allegiant Stadium unprepared to tailgate, that will be your primary option.
Mandalay Bay and Luxor are the two closest resorts to the stadium, and each offer all the things visitors to Vegas have become accustomed to: casino gambling, sportsbooks, buffet restaurants, high-end shopping and much more. Really, it would be difficult to NOT find something to do before Allegiant Stadium events.
Despite the Raiders' presence, one rite of passage on NFL Sundays in Las Vegas has remained intact: The gathering of fans at various sportsbooks around the city to watch games, whether they choose to bet on them or not.
Because the Raiders' Sunday home games are always part of either the late-afternoon or evening windows, many fans choose to spend their mornings watching the early games in air-conditioned, pampered comfort at a nearby sportsbook before heading to the stadium.
If you'd prefer to be on the correct side of I-15 early, there won't be too many options in terms of restaurants or bars. The Raiders' official pregame party area, called the Coors Light Chill Zone, is located in the Ford North lot just north of the stadium.
For more on visiting Las Vegas, check out our Las Vegas sports travel guide.
Las Vegas restaurants near Allegiant Stadium
• Jessie Rae's BBQ – BBQ, 0.7 miles away
• Ri Ra – pub, 0.8 miles away
• Burger Bar – American, 0.8 miles away
Search for more Las Vegas restaurants on Tripadvisor.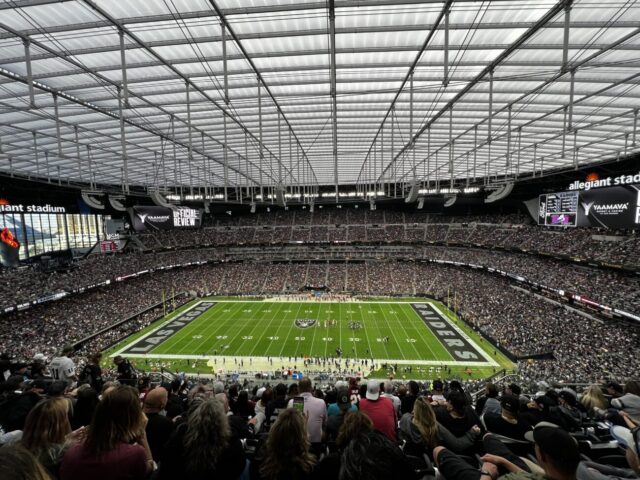 Watching a game at Allegiant Stadium
There are three primary entrances to Allegiant Stadium, two on the south side and one very large entry gate on the north side — understandable, since the north gate is the one facing the Strip and Hacienda Avenue.
You'll also want to go in through the north entry if you want to get a quick glimpse at one of the stadium's defining features, the Al Davis Torch, which stands just past the stadium entrance. It's part of what is being called the Coors Light Landing, on the 200-level concourse; there is a bar at the torch's base, making it a prime fan gathering point.
Allegiant Stadium also has large windows on the north side that open up, giving fans in the seating bowl a view of the Strip (and framing the torch quite nicely).
A translucent roof helps give the feeling of natural light coming into the seating bowl, and the natural grass field is also a nice touch — Allegiant Stadium is one of a small handful of venues in which the playing surface can be rolled outside, allowing for the field to be cared for.
The Raiders' official team store, called The Raider Image, can also be found just past the north entry gates. Also on the 200 level, look out for the Raiders' Wall of Fame, commemorating the franchise's legends and Hall of Famers.
Though fans will enter Allegiant Stadium on the 100 level, this part of the seating bowl is largely made of premium spaces. For example, the Wynn Field Club behind the north end zone offers the Vegas nightclub experience (any fan can enter for an extra $150 charge on top of their game ticket).
Meanwhile, the Twitch Lounge — along the west sideline on the 100 level — gives fans access to gaming and streaming experiences.
Most "regular joe" fans will wind up in the 300 and 400 levels, which is what comprises the upper deck of the seating bowl at Allegiant Stadium.
If you're looking for the Black Hole, the section of Raiders die-hards that made their presence known at every game in the Raiders' old home in Oakland, those fans congregate in seating behind the south end zone at Allegiant Stadium.
But don't be intimidated by the reputation for rowdiness that Raiders games in Oakland carried. Games at Allegiant Stadium have so far been a decidedly more laid-back experience, and in our experience many fans are there for the attraction rather than to cheer on the Raiders or their opponent — in essence, bringing the sportsbook atmosphere to the stadium.
Interested in a suite at Allegiant Stadium? Buy suite tickets on SuiteHop.
Food and drink at Allegiant Stadium
Allegiant Stadium's lineup of concessions options looks like it would be right at home at any Vegas casino resort. Celebrity chef Guy Fieri lent his name to a series of stands offering items such as "Tailgater Trash Can Nachos."
Las Vegas does also have a vibrant and legitimate local food scene that is represented well at Allegiant Stadium. Look out for stands operated by local restaurants such as Fukuburger, Pizza Rock and Rollin' Smoke BBQ.
Meanwhile, standard stadium fare stands with Vegas-y names like "Viva Las Nachos" and "Boulder City French Fries" can be found throughout the stadium.
In the beer department, macrobrews are prevalent, but you can also find many selections from Hop Valley Brewing. Besides the Torch Bar, there are numerous smaller bars set up throughout Allegiant Stadium's concourses.
Original publish date: June 25, 2020
Most recent update: August 18, 2023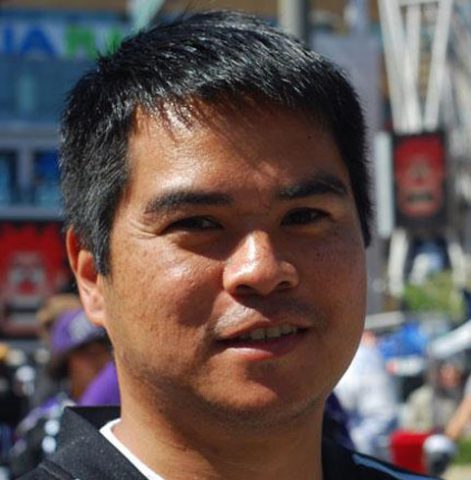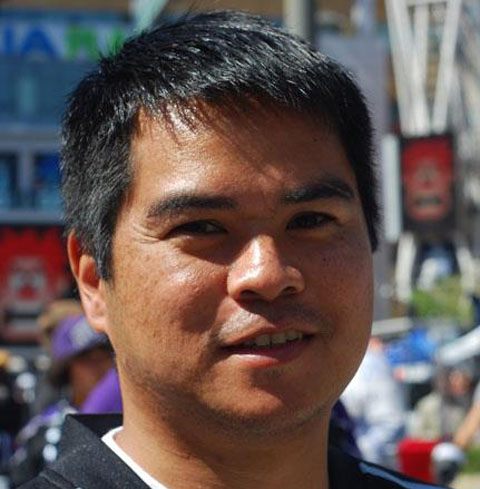 Edward de la Fuente | Itinerant Fan
I live for sports, and I love to travel. My biggest thrill is combining the two. I've been blogging about sports travel for more than a decade, and traveling for sports for twice as long.
About me | FAQ | Buy me a beer 🍺
Affiliate Disclosure
Please note that some of the links above are affiliate links, and at no additional cost to you, we earn a commission if you make a purchase. These recommendations are only for companies that we've used and have proven to enhance our sports travel experiences. To find out more about our affiliate partnerships, please read our Affiliate Disclaimer.
The Particulars
Home Teams
Las Vegas Raiders
UNLV Rebels
Address
3333 Al Davis Way
Las Vegas, NV 89118
Year Opened
2020
Capacity
65,000
Upcoming Events
All times local
Allegiant Stadium Tours
Wednesday, December 6, 2023
12:00 am
Get tickets at Ticketmaster »

Allegiant Stadium Tours
Thursday, December 7, 2023
12:00 am
Get tickets at Ticketmaster »

Allegiant Stadium Tours
Friday, December 8, 2023
12:00 am
Get tickets at Ticketmaster »

Las Vegas Raiders vs. Minnesota Vikings
Sunday, December 10, 2023
1:05 pm
Get tickets at Ticketmaster »

Allegiant Stadium Tours
Monday, December 11, 2023
12:00 am
Get tickets at Ticketmaster »