Nashville sports travel guide
Our city guides are meant to showcase the best of a metropolitan area from the perspective of a sports fan visiting Nashville to watch their favorite teams in a game or two. Here's our guide to the best of Nashville sports travel.
* * *
In what's known as Music City, country music and its history are king — and, understandably, the reason why many tourists come to visit. However, that doesn't mean that you can't have a terrific sports travel vacation in Nashville.
It's a relatively new development, since Nashville has only been represented in major American pro sports for some two decades. Sports might not always be prominently mentioned in travel guides to Nashville, but there's no denying that it is now a big part of life in Music City and a fine reason for visitors to drop in, as well.
Nashville recently welcomed another team into its ever-growing pro sports portfolio, and though fans typically come to check out the NFL's Titans or NHL's Predators, there's plenty to do for fans of other sports as well.
If you're a sports fan who's itching to visit Nashville, you'll want to spend time checking out the honky tonk scene while you're in town. And you don't have to be a country music fan to have a good time — there are a few other surprises worth seeing and doing as well.
Through this travel guide, see what makes Nashville tick and find out how to make the most of your trip — both when you're watching the teams in action and during your free time.
Map of Nashville sports venues and points of interest
Click placemark in index to find on map | View Nashville sports travel guide in a larger map
Where to watch sports in Nashville
Nashville's sports scene was led by Vanderbilt University athletics, as well as the Triple-A Nashville Sounds baseball team, until 1998, when the Tennessee Oilers (now Titans) came to town after a season in Memphis.
That same year, the Predators began play as an NHL expansion franchise, making Nashville a town of two major sports teams.
While the Titans have enjoyed periods of popularity in football-mad Tennessee, the Predators seemed on the verge of moving away as recently as 2007. They have a strong and loyal fan base now, and it only grew larger when the Preds made a run to the Stanley Cup Final in 2017.
The Titans and Preds were recently joined by Nashville SC, an expansion team in Major League Soccer. The team called Nissan Stadium home for its first two seasons before moving into its own facility — GEODIS Park, located at the Nashville Fairgrounds south of downtown — in 2022.
Meanwhile, the process of replacing Nissan Stadium with a new, domed stadium has begun. Currently slated to open in 2026, the new facility will be located next door to the current one and is expected to put Nashville in the running to host future Super Bowls, as well as events like the Final Four.
There has also been plenty of talk about Nashville being a prime candidate to host an MLB expansion team.
Primary sports venues in Nashville
• Bridgestone Arena: Home of the Predators. Located at 501 Broadway.
• GEODIS Park: Home of Nashville SC. Located at 501 Benton Ave. in the Wedgewood-Houston neighborhood.
• Nissan Stadium: Home of the Titans. Located at 1 Titans Way, across the Cumberland River from downtown.
• Memorial Gymnasium: Home of Vanderbilt basketball. Located at 210 25th Avenue South on the Vanderbilt campus.
• Vanderbilt Stadium: Home of Vanderbilt football. Located at 2601 Jess Neely Drive on the Vanderbilt campus.
Arriving and getting around Nashville
Getting in
Travelers to Nashville mostly arrive via Nashville International Airport (BNA), located some 10 miles east of the city center. Southwest Airlines is the airport's largest carrier, but most major airlines serve the airport and offer nonstop flights to many major U.S. destinations.
Amtrak doesn't currently operate passenger train service through Nashville, but bus riders can access the city via Greyhound and Megabus, both of which have stops in the downtown area at 709 5th Ave. South and 704 4th Ave. South, respectively.
Interstates 65, 40 and 24 converge in Nashville, connecting the city with nearby metro areas such as Atlanta, Birmingham, Memphis and Louisville.
Where to stay
Downtown Nashville, naturally, is the center of tourist activity, and thus the highest concentration of hotels both name-brand and independent can be found in this area — all of which would be convenient to Bridgestone Arena and Nissan Stadium as well.
More popular spots for lodging include the Midtown area, west of downtown and near the Vanderbilt campus, near Nashville International Airport and near the Gaylord Opryland Resort east of center city.
Getting around
The car is your main option for traveling around town, as Nashville has only a bus network and no rapid transit. However, there is a free circulator that runs through the downtown area and stops at Bridgestone Arena, in case it's a little too far from where you are (the city's downtown does cover a pretty large area and can be hilly in spots).
You can also use it to get to Nissan Stadium — get off at Riverfront Station and use the nearby pedestrian bridge to walk across the river.
Gameday parking
Like many NFL venues, Nissan Stadium is surrounded by a number of parking lots, but they are permit-only and accessible mainly to season-ticket holders. Bridgestone Arena is more parking-challenged, it being in the center of the downtown area.
For both venues, one-time visitors are encouraged to check out the many parking structures and lots in the downtown area via the ParkIt website — some lots offer shuttle service to the venue depending on the event.
Things to see and do in Nashville
Even if your reason for coming to Nashville is sports travel, the region has so much more to offer. Here's a guide to some of the things to see and do during your travels through Nashville:
Everything country music
No visit to Music City is complete without experiencing the "music" part, and in Nashville that's pretty easy to do.
Start right at the doorstep to Bridgestone Arena, where honky tonk bars line the blocks of Broadway leading to the arena, many of which feature live music nearly on a nightly basis.
Also within close proximity are the historic Ryman Auditorium, original home to the Grand Ole Opry; the Johnny Cash Museum; the Musicians Hall of Fame and Museum and the Country Music Hall of Fame. It's fairly easy to check off one or several of these attractions in one day prior to watching Nashville's sports teams in action.
Then, head over to Midtown, just west of the downtown core, and take a stroll down what's known as Music Row (16th and 17th Avenues). The circular Owen Bradley Park at the foot of these streets pays tribute to the record producer credited with helping popularize the "Nashville sound."
Numerous record label offices and studios are located on the nearby blocks, and a tour of the famed RCA Studio B, where many country music legends recorded albums, is available beginning at the Country Music Hall of Fame.
Outside central Nashville, you can find the Gaylord Opryland Resort, an amusement complex that includes the current home of the Grand Ole Opry.
Historical spots in Nashville
As the capital of Tennessee and an important city to the growth of the South, Nashville has plenty of historical sights worth seeing.
In the downtown area, you can check out the Tennessee State Capitol and the nearby Tennessee State Museum. Just north of the capitol is the Bicentennial Capitol Mall State Park, which includes a number of tributes to state history including a large World War II memorial.
Near the Vanderbilt University campus sits the Parthenon, built in 1987 as an exact replica of the Parthenon in Athens, Greece. It serves as an art museum as well as the centerpiece of Centennial Park, the city's largest urban park.
The historic Belmont Mansion is located on the campus of Belmont University and is also a popular travel stop for visitors to Nashville.
Hot chicken, BBQ and more
Nashville has been a big name in the food world in recent years because a local dish, "Nashville-style" hot chicken, has taken on a nationwide following.
There's no shortage of spots around town to try the fiery fried poultry, and there are a few other spots serving Southern specialties, barbecue and the like that are worth trying for the visitor.
We've included a guide to a few of those eateries worth trying during your Nashville travels. (Note: In cases of restaurants with multiple locations, addresses listed below are for either the original location or the one closest to downtown.)
• Prince's Hot Chicken Shack (5055 Broadway Place; multiple locations): The restaurant that lays claim to inventing hot chicken has several locations around town, including a stand at the Assembly Food Hall downtown. If you're interested in doing a sampling of hot chicken joints around town, make sure this place is on your list.
• Hattie B's Hot Chicken (112 19th Ave. South; multiple locations): Another popular hot chicken purveyor, this one with multiple locations around town, including a busy spot in Midtown.
• Puckett's (500 Church Street): Southern comfort food served in a general store-like setting, often along with live music. It's a great place to get a "meat-and-three" meal that is standard fare in the South.
• Acme Feed & Seed (101 Broadway): Situated at the foot of "Honky Tonk Row," it offers Southern food, drinks and live music.
• Rotier's Restaurant (2413 Elliston Place): Across from the Vanderbilt campus, it serves a cheeseburger on french bread that is consistently named among the best in the city.
• Jack's Bar-B-Que (416 Broadway; multiple locations): Its downtown location is the most convenient BBQ joint to the downtown core (less than a block away from Bridgestone Arena), but it's also considered one of the best in town.
• Peg Leg Porker (903 Gleaves Street): Another spot that frequently appears on "best of" lists, if not for their barbecue, then for their fried pie.
More sports
A Nashville sports travel vacation doesn't have to end with the major pro teams. The Triple-A Nashville Sounds of minor league baseball's Pacific Coast League play their home games at First Horizon Park, which opened in 2015. The ballpark sits on the northern edge of downtown, a block from Bicentennial Capitol Mall State Park.
Nashville is home to two other universities, Belmont and Tennessee State, with Division I-level athletic programs. TSU's football team, which competes in the FCS, plays some home games at Nissan Stadium.
Another major college, Middle Tennessee, is just outside Nashville in the town of Murfreesboro.
While you'll find many around Nashville whose college sports allegiances lie firmly with the University of Tennessee, the home of the Volunteers is in Knoxville, some three hours east of Nashville.
After a long absence, NASCAR brought Cup Series events back to Nashville in 2021. It holds races at the Nashville Superspeedway, located some 30 miles east of downtown.
Original publish date: September 19, 2017
Most recent update: March 2, 2023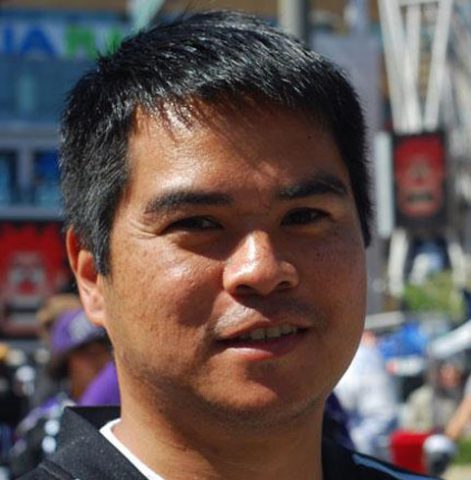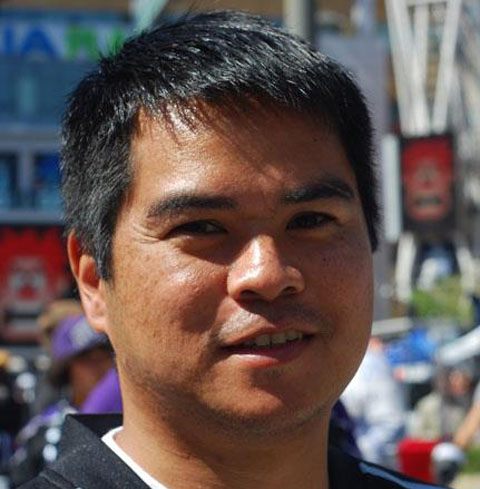 Edward de la Fuente | Itinerant Fan
I live for sports, and I love to travel. My biggest thrill is combining the two. I've been blogging about sports travel for more than a decade, and traveling for sports for twice as long.
About me | FAQ | Buy me a beer 🍺
Affiliate Disclosure
Please note that some of the links above are affiliate links, and at no additional cost to you, we earn a commission if you make a purchase. These recommendations are only for companies that we've used and have proven to enhance our sports travel experiences. To find out more about our affiliate partnerships, please read our Affiliate Disclaimer.