Raleigh/Durham sports travel guide
Our city guides are meant to showcase the best of a metropolitan area from the perspective of a sports fan visiting the Raleigh/Durham area to watch their favorite teams in a game or two. Here's our guide to the best of Raleigh/Durham sports travel.
* * *
From higher education to government business, and from a vibrant cultural scene to numerous craft breweries, the Raleigh/Durham region offers quite a bit to its visitors — a fact that fans of its sports teams know well, too.
If you're into college basketball, you likely have given thought to a trip to see one of the three major programs that call the region home. Those schools also host teams in major college football, of course.
And you can't forget the NHL's Carolina Hurricanes, who have called Raleigh home for a quarter-century and brought the region its only major pro sports championship to date in 2006.
The Raleigh/Durham area is known as the "Research Triangle" and includes Chapel Hill, which despite getting short shrift in the conventional naming of the region, plays an important role thanks to its status as the home of the University of North Carolina's main campus.
If catching the sports teams is your primary reason for taking a trip to Raleigh/Durham, be sure to make room for everything else the region has to offer. Read on for our guide to find out how to make the most of your travels to Raleigh, Durham, Chapel Hill and the entire Triangle.
Map of Raleigh/Durham venues and attractions
Click placemark in index to find on map | View Raleigh/Durham sports travel guide in a larger map
Where to watch sports in Raleigh/Durham
As the "Research Triangle" nickname suggests, the cities of Raleigh, Durham and Chapel Hill can be thought of as points on a triangle that encompasses the region.
Each city is home to one of the three major schools that define the area's renowned college basketball scene. North Carolina State is in Raleigh, at the easternmost point in the triangle; Duke is located in Durham, at the northwest point; and North Carolina can be found in Chapel Hill, at the southwest point.
While Duke and UNC's sports facilities can be found on their respective campuses, NC State's Carter-Finley Stadium and PNC Arena are located a couple miles northwest of the main campus. PNC Arena also serves as home to the Hurricanes.
Beyond being the home to the NC State Wolfpack's football team, Carter-Finley Stadium got exposure to a different subset of sports fans in the winter of 2023 when it hosted an NHL Stadium Series game between the Hurricanes and Washington Capitals.
Primary sports venues in Raleigh/Durham
• Cameron Indoor Stadium: Home of Duke Blue Devils basketball. Located at 115 Whitford Drive on the Duke campus in Durham.
• Carter-Finley Stadium: Home of NC State Wolfpack football. Located at 4600 Trinity Road in Raleigh.
• Dean E. Smith Center: Home of North Carolina Tar Heels basketball. Located at 300 Skipper Bowles Drive on the UNC campus in Chapel Hill.
• Kenan Stadium: Home of North Carolina Tar Heels football. Located at 104 Stadium Drive on the UNC campus in Chapel Hill.
• PNC Arena: Home of the Carolina Hurricanes and NC State Wolfpack basketball. Located at 1400 Edwards Mill Road in Raleigh.
• Wallace Wade Stadium: Home of Duke Blue Devils football. Located at 110 Frank Basset Drive on the Duke campus in Raleigh.
Arriving and getting around Raleigh/Durham
Getting in
Raleigh-Durham International Airport (RDU) serves as the entry point for air travelers into the region. It's located centrally between Raleigh, Durham and Chapel Hill and located alongside Interstate 40, which bisects the region.
RDU doesn't have a hub airline but is served by all major U.S. carriers and offers service to most domestic destinations, particularly those on the East Coast.
Several major highways crisscross the Research Triangle. I-40 generally travels east-west and connects Raleigh/Durham with other prominent North Carolina cities like Winston-Salem, Asheville and Rocky Mount. Meanwhile, Interstate 85 (which shares the highway with I-40 west of the region) is the primary artery between Raleigh and Charlotte.
In addition, Interstate 95, which travels up and down the East Coast, passes about 20 miles east of central Raleigh.
Amtrak has stations in both Raleigh and Durham. Raleigh's train depot is located downtown at 510 W. Martin Street, while Durham's is located at 601 W. Main Street, also downtown. Both are stops on a well-serviced train route that connects Raleigh with Charlotte, and also offers service to destinations as far north as New York City.
Raleigh's Greyhound station is located northeast of downtown, at 2210 Capital Blvd. A number of bus routes connect the region to cities throughout North Carolina as well as destinations in neighboring South Carolina and Virginia.
Where to stay
Brand-name hotels can be found in the downtown areas of Raleigh, Durham and Chapel Hill. Downtown Raleigh has the largest concentration of top-end lodging options, as the region's largest convention center as well as the North Carolina State Capitol are located there.
Depending on what you plan to do during your visit, you might find one city more convenient than the others to serve as the base for your stay. However, if you're looking for an area that's centrally located, consider the area around Raleigh-Durham International Airport, where numerous commuter hotels can be found.
Getting around
Navigating the Triangle could be a bit of a challenge to the uninitiated, as there's no real rhyme or reason to the network of roads in the area.
A good example of this is Wade Avenue, a major street that connects downtown Raleigh and the area where Carter-Finley Stadium and PNC Arena are located. And by "major," we mean it turns into an actual highway as it heads west from downtown, but doesn't change names.
As a general rule, I-40 can get you between Raleigh and the cities to the west such as Durham and Chapel Hill, but from there you'll need a handy set of directions to reach your specific destination. Rely on a trusty travel guide or a good GPS to make your way around Raleigh/Durham.
Unless your activities will be confined to a small area such as downtown Raleigh, you will likely need a car to get around — either your own or a taxi/rideshare. However, there is a local bus network, called GoTriangle, that can be used to get around the region.
Gameday parking
Carter-Finley Stadium and PNC Arena are surrounded by several large parking lots, and farther away are a handful of office parks that lend their parking areas to fans looking for bargains. Either way, there is no shortage of available parking for events at those two venues.
For large-scale events at Duke and UNC, campus parking is utilized. Both schools set aside parking for sporting events and each has an ingress/egress routine to shepherd a high volume of cars through the relatively narrow network of streets on campus.
Things to see and do in Raleigh/Durham
Even if your reason for coming to Raleigh/Durham is sports travel, the region has so much more to offer. Here's a guide to some of the things to see and do during your travels in Raleigh/Durham when you're not watching the sports teams in action:
Get a glimpse of Carolina culture
Many of the cultural attractions mentioned prominently in travel guides are concentrated in downtown Raleigh, and while there are many other points of interest sprinkled throughout the Triangle, Raleigh proper is the ideal starting point for exploring the region at large.
Some of the attractions in Raleigh include:
• North Carolina State Capitol (1 E. Edenton Street): Built around 1840, the capitol — not as big as many of its peers in other states — includes a museum of state history and offers free tours.
• North Carolina Museum of History (5 E. Edenton Street): Located across the street from the capitol, this extensive collection details the many facets of the state's long history. And it also has something for sports fans: The North Carolina Sports Hall of Fame. Admission is free.
• North Carolina Museum of Natural Sciences (11 W. Jones Street): Easily identifiable by the large globe that's part of its façade (see image at the top of this page), this museum includes a conservatory and an aquarium. It is also free to visit.
• North Carolina Museum of Art: (2110 Blue Ridge Road): Includes an art gallery and sculpture garden. Admission is free, though some special exhibits and programs are paid.
Also, if you're visiting the Triangle in mid-to-late October, at the start of the NHL and college basketball seasons, you can attend the North Carolina State Fair. The fairgrounds are located at 4285 Trinity Road, just southeast of Carter-Finley Stadium.
Explore more of campus life
The region's three major college campuses offer more than just sporting events to the visitor. Duke, UNC and NC State — as well as the surrounding areas that support the schools — are worth exploring just to get an idea of what campus life is like.
Here's a short list of attractions to find in and around the campuses:
• Duke: Check out the expansive Sarah P. Duke Gardens, the Nasher Museum of Art and the Duke Lemur Center, showcasing the large collection of lemurs outside Madagascar.
• UNC: The Carolina Basketball Museum, located next to the Dean Dome, showcases Tar Heel basketball history. Also make time for the Morehead Planetarium and Science Center, North Carolina Botanical Garden and Ackland Art Museum.
• NC State: Stroll through the JC Raulston Arboretum or plan a day of leisure at Pullen Park, which includes a lake, a carousel and an aquatic center.
Get a taste of Carolina cuisine
Raleigh/Durham is a great spot for checking out the dish that North Carolina is most famous for, Carolina-style chopped pork. Beyond that, though, there are a few other dishes to try and restaurants worth checking out.
Here's a guide to food spots to try during your travels in Raleigh/Durham when not watching the sports teams in action (in the case of businesses with multiple locations, the address of the store that's closest to downtown Raleigh is listed):
• Clyde Cooper's Barbeque (327 S. Wilmington Street, Raleigh): Open since 1938, it has long been known as one of the region's top barbecue restaurants.
• Elmo's Diner (776 9th Street, Durham): This diner near the Duke campus has established itself as one of the top breakfast restaurants in the Triangle.
• Krispy Kreme (549 N. Person Street, Raleigh): Yes, this doughnut shop is a worldwide chain now, but why not try it in the state where it was born nearly a century ago? If you've never visited a Krispy Kreme location before, wait until the neon "Hot Doughnuts Now" sign is lit before going in for your first experience.
• Morgan Street Food Hall (411 W. Morgan Street, Raleigh): Home to some 20 vendors ranging from Greek food to empanadas to rolled ice cream, it's a great place to sample up-and-coming food purveyors making a name for themselves in the city.
• The Pit Authentic Barbecue (328 W. Davie Street, Raleigh): Serving Carolina chopped pork and other BBQ offerings in a trendy space with a bar.
• Raleigh Beer Garden (614 Glenwood Avenue, Raleigh): With more than 350 beers on tap ranging from regional favorites to international brews, this is a craft beer lover's version of heaven.
• Sam Jones BBQ (502 W. Lenoir Street, Raleigh): Another casual place in downtown Raleigh to grab a chopped pork plate or sandwich.
• Time-Out Restaurant (201 E. Franklin Street, Chapel Hill), This diner known for its chicken and cheddar biscuit is open 24 hours a day, 7 days a week and wildly popular with UNC students.
More sports
One of the Raleigh/Durham region's most well-known sports teams isn't even a major-league club. The Durham Bulls baseball team, currently the Triple-A affiliate of the Tampa Bay Rays, gained international notoriety in the late 1980s thanks to the movie "Bull Durham."
The park depicted in the movie is no more, with the club having moved into the current Durham Bulls Athletic Park in 1995. But the snorting bull sign that was added for use in the movie is a prominent feature of the new stadium.
Thanks to the powerhouse UNC program, women's soccer is hugely popular in the Triangle, which boasts its own NWSL team. The North Carolina Courage plays its home matches at WakeMed Soccer Park in Cary, just west of Raleigh. The stadium is also home to North Carolina FC, which competes in the third-tier USL League One.
Meanwhile, the college sports landscape is vibrant across the state, with interest in certain programs' basketball teams in particular stretching well past the schools that call the Raleigh/Durham region home.
Among the schools worth checking out: Wake Forest (located in Winston-Salem), UNC-Greensboro (Greensboro), North Carolina A&T (Greensboro) and Davidson College (Davidson). Meanwhile, North Carolina Central is located in Durham.
Original publish date: July 5, 2023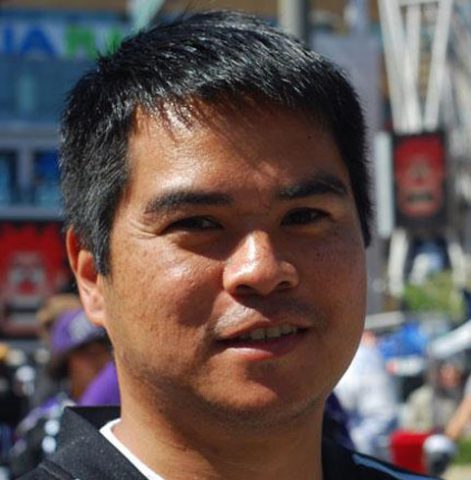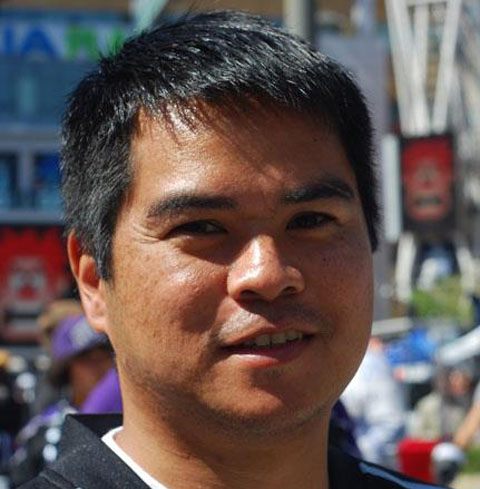 Edward de la Fuente | Itinerant Fan
I live for sports, and I love to travel. My biggest thrill is combining the two. I've been blogging about sports travel for more than a decade, and traveling for sports for twice as long.
About me | FAQ | Buy me a beer 🍺
Affiliate Disclosure
Please note that some of the links above are affiliate links, and at no additional cost to you, we earn a commission if you make a purchase. These recommendations are only for companies that we've used and have proven to enhance our sports travel experiences. To find out more about our affiliate partnerships, please read our Affiliate Disclaimer.