PNC Arena
Our guide to PNC Arena in Raleigh includes information on events, tickets, parking, public transportation, nearby hotels and restaurants, seating and more. Read on to find out how to get the most out of your gameday experience.
* * *
In the Research Triangle region of North Carolina, where Raleigh, Durham and Chapel Hill are located, college hoops is understandably king. Of course it is, right? Duke and North Carolina are constantly battling for NCAA supremacy, while NC State often wreaks havoc in the ACC as well.
But PNC Arena, the Wolfpack's home, has shown it can be a terrific home for hockey too, as the NHL's Carolina Hurricanes have demonstrated.
The arena, originally known as the Raleigh Entertainment & Sports Arena, opened its doors to the former Hartford Whalers in the late 1990s. While the building was being constructed, the newly christened Carolina Hurricanes played out an inglorious two-year stint down the road in Greensboro, but the wait turned out to be worth it.
During a stretch in the 2000s when the Canes consistently made the Stanley Cup playoffs, reaching the finals twice and winning the championship in 2006, the arena was constantly full and earned a reputation as one of the loudest in the NHL.
The Canes had recently fallen on hard times, going a full decade without making the playoffs, before a young, fun-loving team that became known for its "Storm Surges" advanced all the way to the conference finals in 2019.
For puckheads, the curiosity of watching hockey in the Carolinas alone is worth taking a look. And the future is looking bright for the arena as well, as much-needed renovations are in the works that will upgrade the experience both inside and out.
Getting to the arena
PNC Arena is located in a well-known area of the Triangle — it's in Raleigh proper but on the west side of town, with Raleigh-Durham International Airport down the road and both Chapel Hill and Durham a few miles farther to the west.
Carter-Finley Stadium, where NC State's football team plays, is right next door (NC State's main campus is about four miles to the southeast). The North Carolina state fairgrounds are nearby as well.
Wherever you're coming from, you'll need to find Interstate 40, which runs by the arena. Exit at Wade Avenue, then follow signs to either Edwards Mill Road or Blue Ridge Road, then follow signs to one of the handful of access points that surround the venue.
Unfortunately, a popular alternative for hockey fans who don't have a car, the Caniac Coach, has ceased running as of the 2022-23 season. If you're looking to get to PNC Arena without a car, your best bet is to use a rideshare service such as Uber. The pickup/dropoff point is located along E. Stephen Stroud Way, between the arena and Carter-Finley Stadium.
Parking at PNC Arena
PNC Arena is surrounded by a large, horseshoe-shaped parking lot that is divided into six sections. While some spaces are reserved for VIP parking, most of the lot is general admission.
More parking for PNC Arena is available on the other side of the road that separates it from Carter-Finley Stadium. Rates begin at $20 for Hurricanes games and $10 for Wolfpack games.
Some fans avoid parking fees by parking in a nearby lot that services the fairgrounds for free, then walking about a half-mile to the arena. If you're looking to save on parking for a PNC Arena event, you'll find small lots along Trinity Road, south of the arena and Carter-Finley Stadium.
If you do this, though, beware that these lots are typically not monitored, and some are locked in the evening. If it's not already crowded with fans obviously headed to the game, probably best not to risk it.
Raleigh hotels near PNC Arena
• Four Points by Sheraton Raleigh Arena – 0.4 miles away
• Ramada by Wyndham Raleigh – 0.9 miles away
• Hyatt Place Raleigh Cary – 1.2 miles away
Search for more Raleigh hotels on Booking.com.
Map of the surrounding area
Things to do around the arena
There's a pretty random mishmash of things nearby — not only the fairgrounds, but also an office park, a few fast-food restaurants and a high school. So on game nights the area is not usually teeming with activity, and for a majority of fans the routine is to get there, go in to watch the game, then leave.
The planned renovations revealed in 2022 include development around the arena, including an improved entrance plaza and nearby retail and entertainment — which would bring PNC Arena in line with many other similar event center districts around the country.
Hurricanes fans are known to tailgate before games — one of the few arenas around the NHL where you'll see such a scene. How many tailgaters show up sometimes depends on the day of the week and how well the team is doing, but it's still an unusual thing to see at a hockey game and something worth checking out.
Another option if you really want to eat or drink before going in: Use the Caniac Coach (mentioned in the section above) and patronize one of the restaurants mentioned. If you're driving from downtown Raleigh, PNC Arena is about 7-8 miles away via I-40.
The North Carolina State Fair typically takes place in mid-October, so if you're attending a Hurricanes or NC State game at the very beginning of their respective seasons, you might be able to build in a visit to the fair to your trip to Raleigh.
Raleigh restaurants near PNC Arena

• Backyard Bistro – pub, 0.3 miles away
• Spring Rolls – Chinese, 0.3 miles away
• Honest Abe's Kitchen & Bar – pub, 0.5 miles away
Search for more Raleigh restaurants on Tripadvisor.
Watching a game at PNC Arena
The plaza between PNC Arena and Carter-Finley Stadium serves as the main entrance into the building, and fans on their way in are typically greeted with outdoor games and sponsor booths as they approach.
Inside, PNC Arena is large capacity-wise — it's one of the largest in college basketball — so don't be surprised if the seating bowl feels big.
But even though the Hurricanes didn't commit to moving into the arena until it was already in the planning phase, sight lines throughout PNC Arena's seating bowl are actually pretty good for hockey — that is, it doesn't feel like a hockey rink was crammed into a basketball venue, as can sometimes be the case.
The Wolfpack have a long and rich history in college hoops, with two national titles (1974 and 1983), and the Hurricanes have accumulated quite a history as well with their 2006 title, 2002 finals appearance and several division crowns. So there are quite a few banners hanging from the rafters for both teams, and they all blend together.
Fun fact: The Canes chose their red-and-black color scheme upon moving from Hartford to match NC State's, and you won't find many mentions of the franchise's Hartford history in the arena. However, the team has begun wearing Whalers jerseys for one designated throwback game each season.
Recent renovations have brought a fair number of enhancements to the seating bowl and event spectator experience at PNC Arena, including a new videoboard and ribbon boards.
Food and drink at PNC Arena
PNC Arena's concessions options stick largely to the meat-and-potatoes of stadium fare. North Carolina-style barbecue is featured, of course, with pulled pork sandwiches served at the North Carolina BBQ stands on both the 100- and 300-level concourses. PDQ, a chicken sandwich purveyor that appears at a handful of other stadiums around the U.S., also operates here.
From there, arena food ranges from tacos and nachos to cheeseburgers, and you can also get carved sandwiches, cinnamon buns and waffle cones. As part of the arena renovations, marketplace sections were opened up on both concourses offering grab-and-go bites.
If you've got a ticket in the lower or club levels for a PNC Arena event, check out the Foothills Locker Room, a bar that overlooks the seating bowl, between sections 110 and 114. North Carolina-based Foothills Brewing offers a selection of its beers at this spot.
Meanwhile, the River's Edge Lodge on the 300 level sells both drafts and cans from Deep River Brewing, based just outside Raleigh.
Original publish date: February 4, 2016
Most recent update: October 28, 2022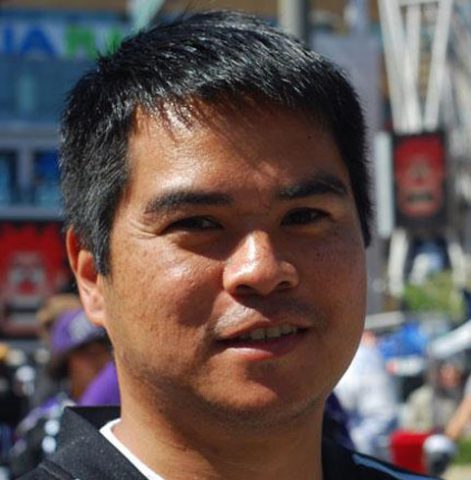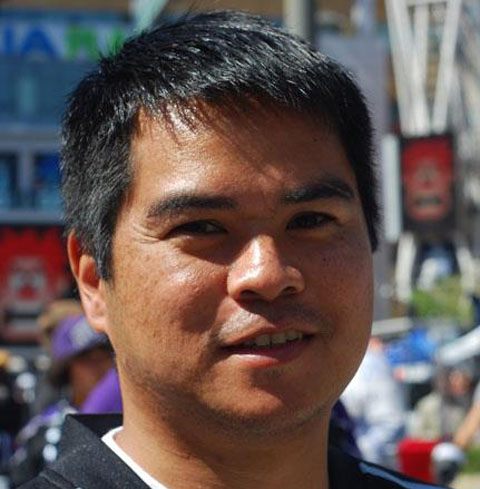 About Edward de la Fuente | Itinerant Fan
I live for sports, and I love to travel. My biggest thrill is combining the two. I've been blogging about sports travel for more than a decade, and traveling for sports for twice as long. To find out more, check out our About page.
Affiliate Disclosure
Please note that some of the links above are affiliate links, and at no additional cost to you, we earn a commission if you make a purchase. These recommendations are only for companies that we've used and have proven to enhance our sports travel experiences. To find out more about our affiliate partnerships, please read our Affiliate Disclaimer.
The Particulars
Home Teams
Carolina Hurricanes
NC State Wolfpack
Address
1400 Edwards Mill Road
Raleigh, NC 27607
Year Opened
1999
Capacity
18,680
Upcoming Events
All times local
North Carolina State Wolfpack Mens Basketball vs. Georgia Tech Yellow Jackets Mens Basketball
Saturday, February 4, 2023
1:00 pm
Get tickets at Ticketmaster »

Carolina Hurricanes vs. New York Rangers
Saturday, February 11, 2023
7:00 pm
Get tickets at Ticketmaster »

Carolina Hurricanes vs. Montreal Canadiens
Thursday, February 16, 2023
7:00 pm
Get tickets at Ticketmaster »

Hootie & The Blowfish
Friday, February 17, 2023
8:00 pm
Get tickets at Ticketmaster »

North Carolina State Wolfpack Mens Basketball vs. North Carolina Tar Heels Mens Basketball
Sunday, February 19, 2023
1:00 pm
Get tickets at Ticketmaster »