Toronto sports travel guide
Our city guides are meant to showcase the best of a metropolitan area from the perspective of a sports fan visiting Toronto to watch their favorite teams in a game or two. Here's our guide to the best of Toronto sports travel.
* * *
Despite its location north of the border, Toronto still occupies a significant place in the American sports landscape as the only non-American city to have MLB and NBA franchises.
With the Buffalo Bills having played one regular-season game in Toronto each season from 2008 to '13, all four major North American sports leagues have had a presence there. Add in MLS and the Canadian Football League, and there's something for the sports fan to do year-round.
Look no further than the Raptors' 2019 run to the NBA championship for evidence of how passionate the Toronto sports fan can be — even if they've been waiting for more than 50 years for a more beloved team, the Maple Leafs, to hoist the Stanley Cup again.
Beyond that, though, Toronto is a fascinating city to visit — cosmopolitan and sprawling, with a beautiful and vibrant downtown, it has a character all its own. And for the visiting fan on a Toronto sports travel vacation, it's easy to get around.
Here's a humble travel guide to Canada's largest city, with advice on what to see and do around Toronto when not watching the sports teams in action.
Map of Toronto sports venues and attractions
Click placemark in index to find on map | View Toronto sports travel guide in a larger map
Where to watch sports in Toronto
Downtown is the center of sports activity in Toronto, with two major venues, Scotiabank Arena and Rogers Centre, sitting in the shadow of the famed CN Tower.
BMO Field, home of the MLS franchise Toronto FC and expanded several years back to accommodate the CFL's Argonauts, sits a couple miles west at Exhibition Place. BMO Field also hosted the outdoor Centennial Classic between the Maple Leafs and Red Wings on Jan. 1, 2017, and will be used for FIFA World Cup matches in 2026.
If you're in town between July and November, you can check out the Argonauts at BMO Field. Sure, there are differences in the rules from American football, but watch a game long enough and they won't bother you. Plus, if you're a fan of American college football, you're bound to see a few names you recognize.
For baseball fans with long memories, Exhibition Place was the previous site of Exhibition Stadium, the oddly shaped former home of the Blue Jays before they moved to the then-SkyDome in 1989.
For a little bit of Toronto's history with sports team venues, head about a mile and a half north of Scotiabank Place to the corner of Carlton and Church streets, site of the old Maple Leaf Gardens. The building still stands but inside you'll find, strangely enough, a grocery store, as well as the rink for Ryerson University's hockey team. Still, there are plenty of artifacts to find for the curious hockey history buff.
The venues
• BMO Field: Home of Toronto FC and the Argonauts. Located at 170 Princes' Boulevard in Exhibition Place.
• Rogers Centre: Home of the Blue Jays. Located at 1 Blue Jays Way in downtown Toronto.
• Scotiabank Arena: Home of the Maple Leafs and Raptors. Located at 40 Bay Street in downtown Toronto.
Arriving and getting around Toronto
Getting in
Pearson International Airport (which has the delightfully strange airport code YYZ) is the main airport serving Toronto, located about half an hour's drive west of downtown. Not surprisingly, it is an Air Canada hub and fares to Toronto are not often cheap.
Another option is to fly to Buffalo, rent a car and drive across the border — once across, the trip shouldn't take you more than 90 minutes even with pesky Lake Ontario in the way, and you can stop and see Niagara Falls if you so desire.
Train travel is also possible from the Buffalo area and from as far away as New York City via Amtrak. The train hub in Toronto is Union Station, located in the heart of downtown and attached to Scotiabank Place. It's also the stopping point for many trains on ViaRail, Canada's national train service, with lines coming in from places like Montreal, Ottawa and other cities within Ontario.
Bus travel through Megabus and Greyhound is also possible, as both have depots in downtown Toronto.
For drivers, cross the border in Buffalo or Niagara Falls and find your way to the Queen Elizabeth Way (QEW), which leads west to Hamilton, Ontario, then does a virtual U-turn around Lake Ontario and heads east to Toronto.
From the midwest U.S., the well-trafficked border crossing between Detroit and Windsor, Ontario, leads to Route 401, and from there it's about a four-hour drive to Toronto proper.
Where to stay
If you're in town on a sports travel vacation, there are plenty of lodging options in downtown Toronto near the venues. Most famously, there's the Marriott hotel that's inside Rogers Centre and offers rooms with views of the field.
Slightly cheaper options typically exist a couple kilometers north on Yonge (pronounced "Young") Street near the Eaton Centre mall.
If you have a car and/or don't mind using public transit to get into the downtown area, the outskirts of the city — near the airport or Scarborough — or the suburbs of Mississauga, Brampton and Markham have plenty of less expensive lodging as well.
Getting around
The transit system in the Greater Toronto Area, or GTA, is impressively huge and consists of subways, surface-level trains, commuter trains and buses. The hub of the transportation system is Union Station, right below Scotiabank Arena and a short walk from Rogers Centre.
For trips around the GTA, your best bet is the Toronto Transit Commission (TTC) subway, which has four lines and can get you to most points of interest in the city. The U-shaped No. 1 line that passes through Union Station and travels up and down Yonge Street is the one of most interest to visitors.
The Toronto Streetcar is also handy for trips around the central city. If you're headed to BMO Field, this is your best public transit option — take lines 509 or 511 (depending on your direction of travel) to the Exhibition station.
In most cases, your own two feet are all you need to get around downtown Toronto, which is quite walkable (depending on the weather, of course) and quite beautiful as well — a sort of poor man's New York with skyscrapers, nightlife districts and a growing number of high-rise residences.
Meanwhile, drivers coming into the heart of the city can do so via the Gardiner Expressway (you'll know you're downtown when you're surrounded by tall buildings practically on top of the roadway), though traffic at rush hour can be just as brutal as any other huge metropolis.
Gameday parking
As is the case for most downtown venues, Rogers Centre and Scotiabank Arena utilize a network of nearby parking structures, and many local office buildings and residences offer up their parking areas for fans at a cost.
At BMO Field, the grounds surrounding it are less dense and thus there are more lots to choose from.
Things to see and do in Toronto
Even if your reason for coming to Toronto is sports travel, the region has so much more to offer. Here's a guide to some of the things to see and do during your travels through Toronto, at least when you're not watching the sports teams:
Take to the skies
The CN Tower is Toronto's most iconic structure and usually first and foremost in any travel guide to the city. It's the tallest freestanding structure in North America, and it stands right next to Rogers Centre, so why not head up to the observation deck?
At the top, more than 1,100 feet high, is a revolving restaurant and a glass floor that looks straight down onto Rogers Centre. You can also see Scotiabank Arena, Maple Leaf Gardens and BMO Field in close proximity, as well as the Toronto Islands, Lake Ontario and so much more. If you've found yourself in Toronto on a sports travel vacation and have a camera, there's no better place in the city to use it.
The tower is part of a plaza that includes a few other attractions, including the Ripley's Aquarium of Canada and the Toronto Railway Museum.
More attractions in Toronto
The Hockey Hall of Fame is a must-visit in Toronto thanks to its downtown location — in the basement of a high-rise at 30 Yonge Street. But whether you're a hockey fan or not, the museum is a fascinating place to visit because you get a sense of how integral the sport is to the Canadian experience.
Within the Hall's walls are exhibits dedicated to the game's history both at the NHL and international levels; an exhibit with the game's historic trophies and, on most days, the Stanley Cup (usually a stand-in, not the one the NHL champion parades around with every June); and interactive games.
The Hall is one of several attractions you can visit within central Toronto before catching one of the sports teams in action. For example, the Royal Ontario Museum and the Art Gallery of Ontario give you a glimpse into the culture, nature and history of Ontario.
The Eaton Centre mall and the Times Square-like Yonge-Dundas Square offer high-end shopping and people-watching. Visit Harbour Square Park and the adjacent Jack Layton Ferry Terminal to take a quick ride to the nearby Toronto Islands, where you can get a terrific view of the city from afar.
For another photo opportunity, head to Nathan Phillips Square next to Toronto City Hall for a glimpse at the large "Toronto" sign that has become a central gathering point in the city. In the winter, a public ice rink is set up in front of the sign, and the Maple Leafs have held an annual practice on the rink for several years running.
International flavo(u)r
Toronto, perhaps more than any American city, is known as a true melting pot with dozens of cultures taking root there. As such, there are many ethnic neighborhoods to visit, many within a reasonable commute from downtown, that offer a taste of its cuisine. Guided food tours of Toronto's ethnic neighborhoods are a fun travel activity for visitors.
For a taste of Toronto, a good starting point is the St. Lawrence Market east of downtown. Within the farmer's market is the Carousel Bakery and several other purveyors selling the peameal bacon sandwich, a signature dish of the city. (You can find the sandwich at many other spots, including inside Scotiabank Arena, as well).
West of downtown, you can find the city's Chinatown as well as the distinctly multicultural Kensington Market, a collection of independent coffeeshops, boutiques and eateries.
Beyond that, here is a guide to individual restaurants that are worth visiting during your travels in Toronto:
• Dumpling House (328 Spadina Ave.): A standout among the many Chinese restaurants on busy Spadina Avenue, it's one of the most popular eateries in Toronto's Chinatown.
• Jumbo Empanadas (245 Augusta Ave.): Grab a meat-filled empanada or another Chilean delight at this busy shop in Kensington Market.
• Lakeview Restaurant (1132 Dundas Street West): Discuss the sporting event you just attended at this 24-hour dining institution west of downtown, where breakfast dishes and sandwiches are favorites.
• Momofuku (190 University Ave.): This offshoot of David Chang's popular New York food hall includes a bustling noodle bar.
• Seven Lives Tacos y Mariscos (72 Kensington Ave.): A popular stop for fish and shrimp tacos in the Kensington Market neighborhood.
• Smoke's Poutinerie (218 Adelaide Street W; numerous locations): Yes, it's a chain with restaurants throughout the GTA and all over Canada (and even in the U.S.). But while you're in Canada you should have poutine at least once, and Smoke's is well-known for its fries with gravy, cheese curds and whatever else you might like on it.
And if you're on the go, stop into one of Canada's popular chains such as Tim Hortons (donuts and coffee) and Second Cup (coffeehouse), each of which have locations all around Toronto.
More sports
Not surprisingly, the sport of hockey can be enjoyed in many fashions, with minor-league and junior hockey teams playing in Toronto and its surrounding regions. The closest team to downtown is the Toronto Marlies, the top affiliate of the Maple Leafs, who play their home games at Coca-Cola Coliseum at Exhibition Place.
For top-level junior hockey, the Mississauga Steelheads and Oshawa Generals of the Ontario Hockey League play in towns on the outskirts of Toronto, with many other teams within a few hours' drive.
Each summer, the streets around Exhibition Place are turned into a circuit for an IndyCar race, currently known as Honda Indy Toronto.
Original publish date: April 2, 2014
Most recent update: March 2, 2023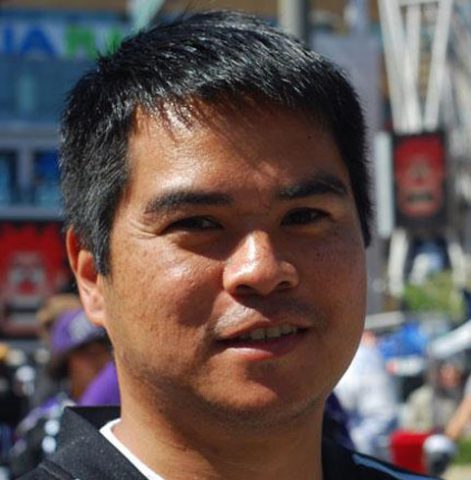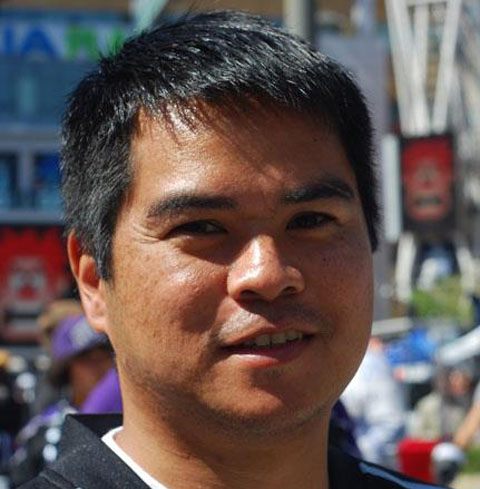 Edward de la Fuente | Itinerant Fan
I live for sports, and I love to travel. My biggest thrill is combining the two. I've been blogging about sports travel for more than a decade, and traveling for sports for twice as long.
About me | FAQ | Buy me a beer 🍺
Affiliate Disclosure
Please note that some of the links above are affiliate links, and at no additional cost to you, we earn a commission if you make a purchase. These recommendations are only for companies that we've used and have proven to enhance our sports travel experiences. To find out more about our affiliate partnerships, please read our Affiliate Disclaimer.