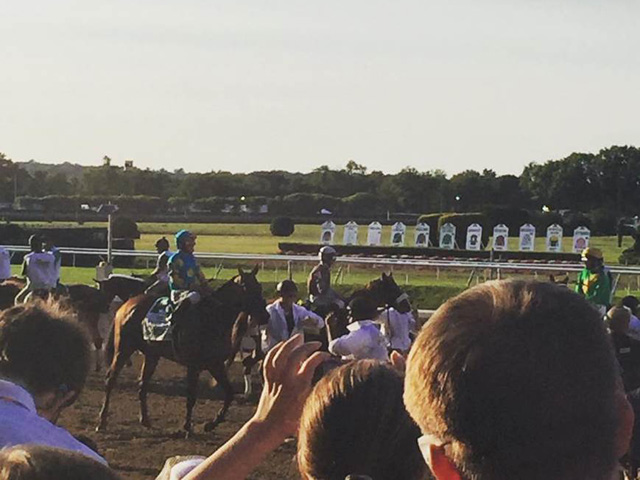 [Editor's note: My friend and colleague Alex is the biggest horse racing aficionado I know. Last weekend she lived the horse racing fan's dream, traveling cross-country to the Belmont Stakes to see American Pharoah complete the first Triple Crown in 37 years. This is her story.]
* * *
By Alex Kuczynski-Brown
I've been following the "Sport of Kings" since I was 10 years old. I can't remember a time when I didn't love horses, and a book series I read growing up only fueled my passion for Thoroughbred racing.
I didn't actually attend my first race until the 2012 Belmont Stakes, right after my friends and I had graduated from Cornell and were living in New York City. I'll Have Another was set to race for the Triple Crown but was ultimately scratched the day before with a sore tendon in his left foreleg.
When I moved to Los Angeles later that year, I insisted I would visit New York in the event there was a chance for a horse to complete the sweep.
2013 presented no such opportunity, and due to a combination of scheduling and financial considerations, I didn't end up making it for California Chrome's attempt. In hindsight, this was a blessing in disguise, as had I gone and witnessed yet another Belmont disappointment, I doubt I would have been motivated to make a return trip only a year later.
But I figured if there was ever a time to make good on my promise, it was this May, watching the Kentucky Derby favorite American Pharoah rally down the stretch to win the 141st edition of the Run for the Roses.
AP was my Derby pick, largely because of Bob Baffert, who has been my favorite trainer since I can remember and whose career I have followed with great interest the better part of two decades. (As a side note, I highly recommend reading his book, "Dirt Road to the Derby.")
I wish I could say I had a gut feeling after the Derby that American Pharoah was the horse to end the 37-year Triple Crown drought, but in 15-plus years of following the sport, I had learned not to get too excited about one race.
But after the Preakness, man did I start to dream.
I had decided after the Derby that a New York trip was in order regardless of what happened in Baltimore — I owed my friends that much. I wasn't even sure anyone would be interested in making the trek to Belmont if history was not on the line.
Fortunately, my friends didn't require much convincing, just as American Pharoah's naysayers didn't require much convincing of his abilities after he romped to an easy 7-length victory on a sloppy track in the Preakness.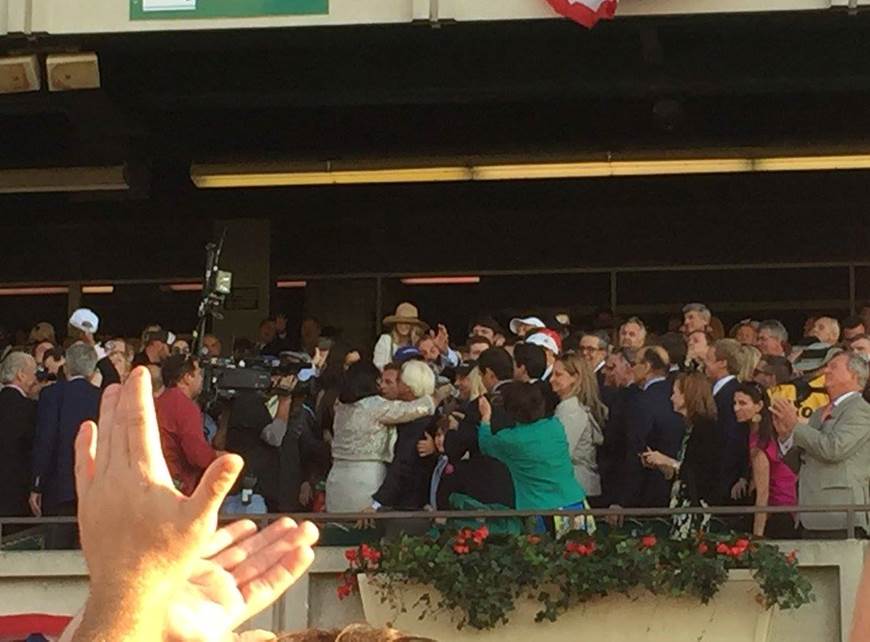 I can't say I was that surprised — after all, Bob Baffert had never lost a Preakness in which he has had the Kentucky Derby winner: Silver Charm (1997), Real Quiet (1998), War Emblem (2002).
The Belmont, though — that was a different story.
By now, everyone knew the stats: Since Affirmed became the last Triple Crown winner in 1978, 12 horses had arrived in NY with a chance to add their names to the history books, only to come up short in the 1 1/2-mile third jewel. As mentioned above, I'll Have Another did not run in the Belmont after winning the Derby and Preakness.
Bob Baffert himself had come the closest of any trainer in the past 37 years, having lost the Belmont by 3/4 of a length with Silver Charm in '97, and by a nose with Real Quiet in a photo finish the following year. In 2002, War Emblem stumbled out of the starting gate and never recovered.
While my friends all insisted they "had a feeling" this was the year for a Triple Crown, I wouldn't allow myself such optimisim. The devastation I felt when my hometown-based Smarty Jones was upset by a late charge from 36-1 long shot Birdstone in the 2004 Belmont was still too fresh, as was my befuddlement when Big Brown didn't even finish in 2008.
California Chrome I definitely thought had a legitimate shot, but you knew when he came out of the final turn he didn't have enough left for a stretch run.
I will say, what gave me faith in American Pharoah more so than any of those horses was Bob Baffert and Victor Espinoza. As previously mentioned, Bob Baffert had come the closest of anyone to a Triple Crown. Victor Espinoza had also been there before, having been aboard War Emblem and California Chrome for their Triple Crown bids. And, as they say, third time's the charm.
* * *
The morning of the race was straightforward enough. Having learned from last year's much-publicized public transportation debacle, we purchased our Long Island Rail Road tickets in advance.
The wait to have our bags checked and tickets scanned was long but nevertheless entertaining. To give you an indication of the antics we witnessed in line, I present this tweet from my friend Matt:
"Kudos to the gents slapping a bag of Franzia in the ticketing line at Belmont. Well played."
Immediately following Pharoah's Preakness win, we had purchased clubhouse admission via Ticketmaster. For $25 more than general admission ($45 total), we had access to the clubhouse and its various food/beverage vendors and betting windows.
Our tickets didn't include reserved seats, which were selling on StubHub for hundreds of dollars apiece — but we actually did better than reserved seating, scoring a bench at the finish line about 10 feet from the rail.
Our view for the day: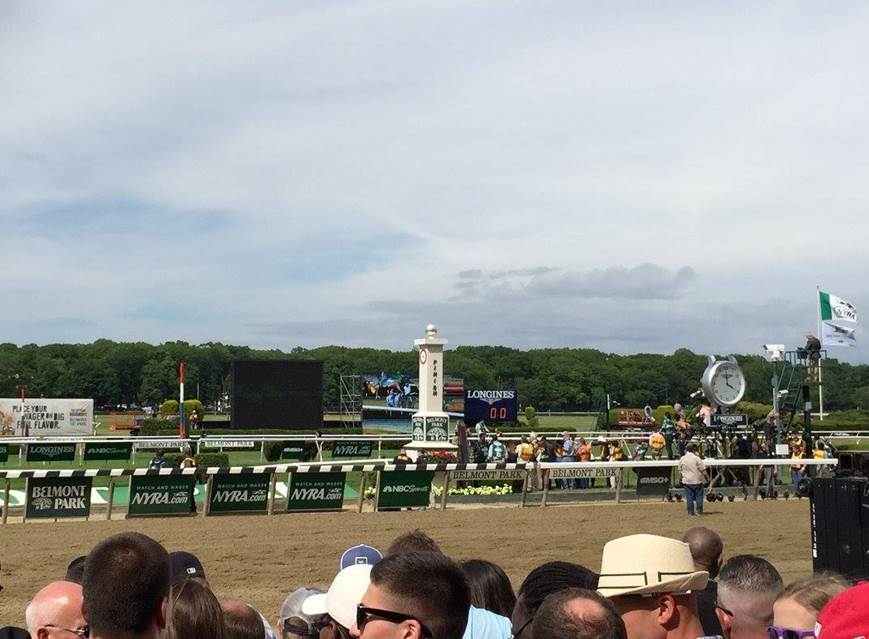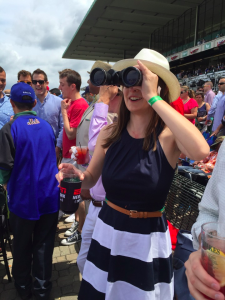 When it wasn't our turn to guard the bench, we spent the day exploring the grandstand, clubhouse, and backyard/paddock area, where there were also tons of food trucks and other activities. My friend Phil won my friend Steph an ESPN New York koozie in a game of cornhole! Made it on the first attempt, well done Phil.
This photo (at right) pretty much encapsulates my pose for the day, watching the races through my dad's binoculars and sipping on a Belmont Jewel, the official drink of the Belmont Stakes that includes bourbon, pomegranate juice, and lemonade.
The "Jewel" (formerly known as the "Belmont Breeze") will set you back $20, but was worth it for the commemorative glass, as you can see in this "artsy" photo Steph took: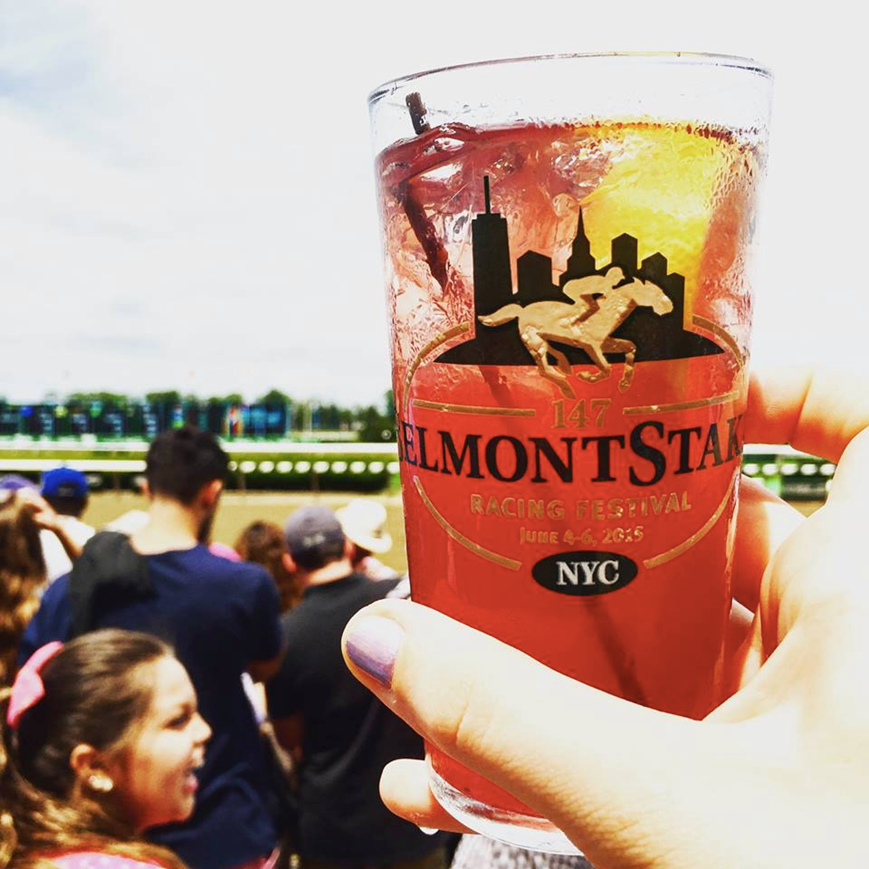 I'd say my one mistake on the day came at the betting window. Whereas I should have placed a $2 bet on American Pharoah to win and kept the ticket as a keepsake, I decided to do an exacta box (pick the top 3 finishers, order doesn't matter), figuring in the event he lost, I might still be able to come away with some pocket money. While I included AP in my exacta box, the ticket only shows the post positions of the horses I chose (3, 4 and 5), not his name.
Nevertheless, I still came away with plenty of souvenirs — besides my Belmont Jewel glass, there was my program, and I'm even counting my LIRR ticket, clubhouse wristband, and crumpled Ticketmaster ticket as mementos.
About two hours before the race, which had a 6:50 ET post time, there was definitely a nervous energy in the crowd. Tensions began to rise as people who weren't able to score seats started to hurl epithets at those of us who stood on our benches to watch the last of the day's races before the Belmont Stakes.
I told my friends those people were going to be in for a rude awakening come post time, as all 90,000 in attendance were guaranteed to be standing on the tips of their toes, on whatever structure would support them.
At around 6 p.m., Bill Clinton (gray suit) showed up and waved to an adoring crowd.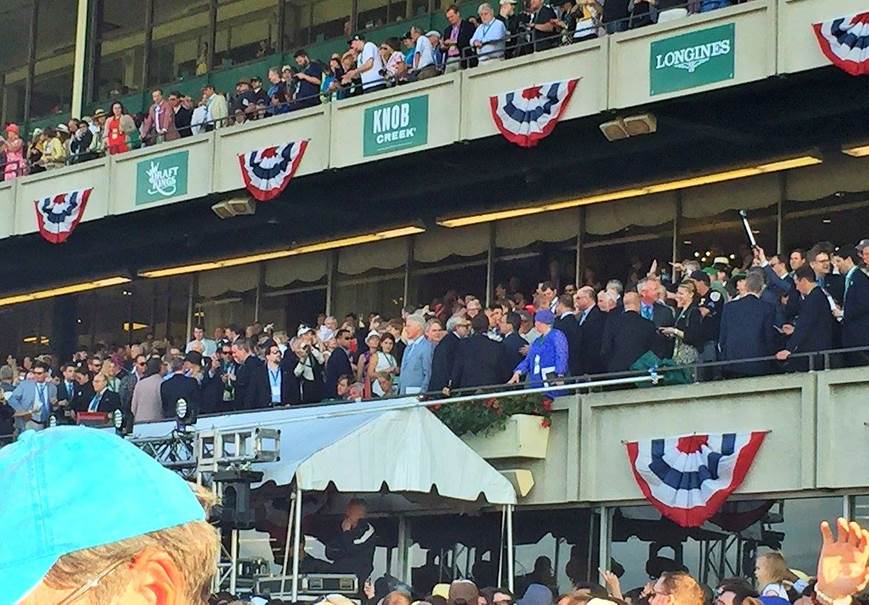 When it came time for the post parade, the six of us stood on our bench and had a great view of the track and of course the race.
Apparently American Pharoah didn't have the best start (I read after the fact that he actually leaned back on his hind legs when the starting bell sounded, and when the doors opened he broke a step slow) but from our angle we couldn't notice.
It didn't matter, as he had the lead within about two strides.
I was surprisingly calm for most of the race; I had told everyone who would listen in the days and hours leading up to the Belmont, that if he were to have a shot at ending the Triple Crown drought, he would have to go to the lead and dare the other horses to catch him down the stretch. With the Belmont being so long (a quarter-mile longer than the Derby), a lot of times jockeys will try to position their mounts behind the front-runners for the majority of the race, and then attempt to pass horses coming out of the final turn. But as we saw with California Chrome, often those horses get boxed in and ultimately don't have enough left in the tank to overtake their opponents down the stretch, the site of numerous dashed Triple Crown dreams.
Turns out, Bob Baffert had similar advice for Victor Espinoza, telling the jockey before the race, "Ride him with confidence."
The homestretch, that is what I will remember for the rest of my life.
As AP started to open up what turned into a 5 1/2-length lead, everyone at Belmont Park realized they were about to witness history, and that roar from the crowd is something I will never forget. It's what waiting 37 years for something sounds like, multiplied by 90,000.
As Pharoah and Espinoza crossed the finish line I had tears in my eyes and I think I started hyperventilating, as I wasn't able to catch my breath and was just gasping for air at that point.
The next day, I went to a Manhattan newsstand and bought copies of The New York Times, New York Post, and New York Daily News — all of which featured American Pharoah's Triple Crown triumph on the front and (in the case of the tabloids) back pages.
As one of my ESPN colleagues put it, the next time there's a Triple Crown winner, there might be no newspaper covers to commemorate the occasion, as there might be no newspapers.
Which is a shame, because I think Mike Vaccaro of the New York Post actually summarized my feelings about that day better than I could ever hope to summarize my feelings:
Here they all were, and here was New York City, 90,000 strong, and the instant American Pharoah crossed the finish line — did you channel Gary Cohen — "It. Has. HAPPENED!" — the scene everywhere at Belmont Park was one you'll remember for a lifetime:
Strangers slapping hands. Strangers exchanging hugs. Fans on every level of the grandstand exiting their seats, taking to the corridors, running wildly, as if inspired by what they'd seen, emptying their lungs with glee, with joy, with bliss. Some of them weeping, too.
If somehow the Yankees could win the World Series, the Giants the Super Bowl and the Knicks the NBA championship at the same exact time, in the same exact place — well, that's what it sounded like. If you were there, you'll remember that sound forever. You'll remember what you saw. Forever. History as it happened.
* * *
I'm sure I'll go back to Belmont Park one day, but not for a while. My friends and I had actually entertained going to the Kentucky Derby next year, but after Saturday we decided against it. The Derby will happen for us eventually, but I think we all collectively realize no experience at any racetrack — even one as hallowed as Churchill Downs — will ever compare to the experience we had on June 6, 2015, at Belmont Park.
I think we all want to keep that memory as fresh as possible for as long as possible. I know I do.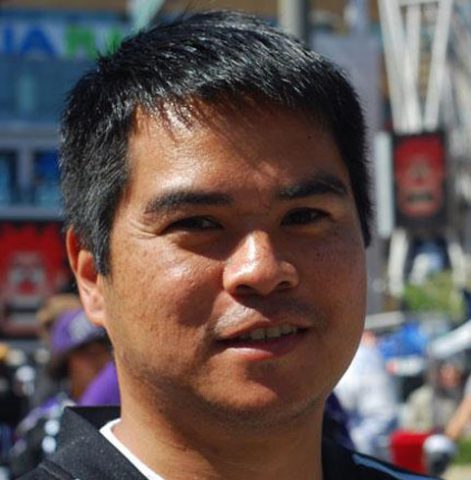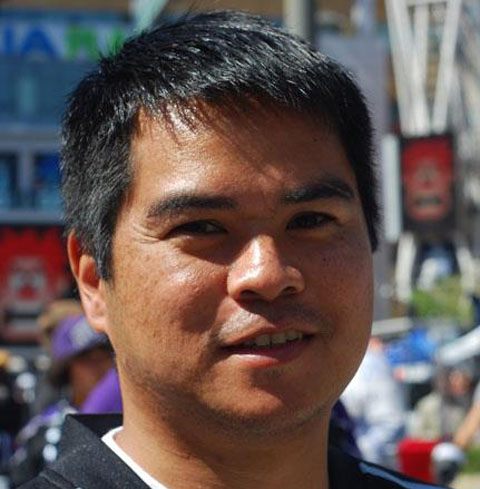 Edward de la Fuente | Itinerant Fan
I live for sports, and I love to travel. My biggest thrill is combining the two. I've been blogging about sports travel for more than a decade, and traveling for sports for twice as long.
About me | FAQ | Buy me a beer 🍺
Affiliate Disclosure
Please note that some of the links above are affiliate links, and at no additional cost to you, we earn a commission if you make a purchase. These recommendations are only for companies that we've used and have proven to enhance our sports travel experiences. To find out more about our affiliate partnerships, please read our Affiliate Disclaimer.