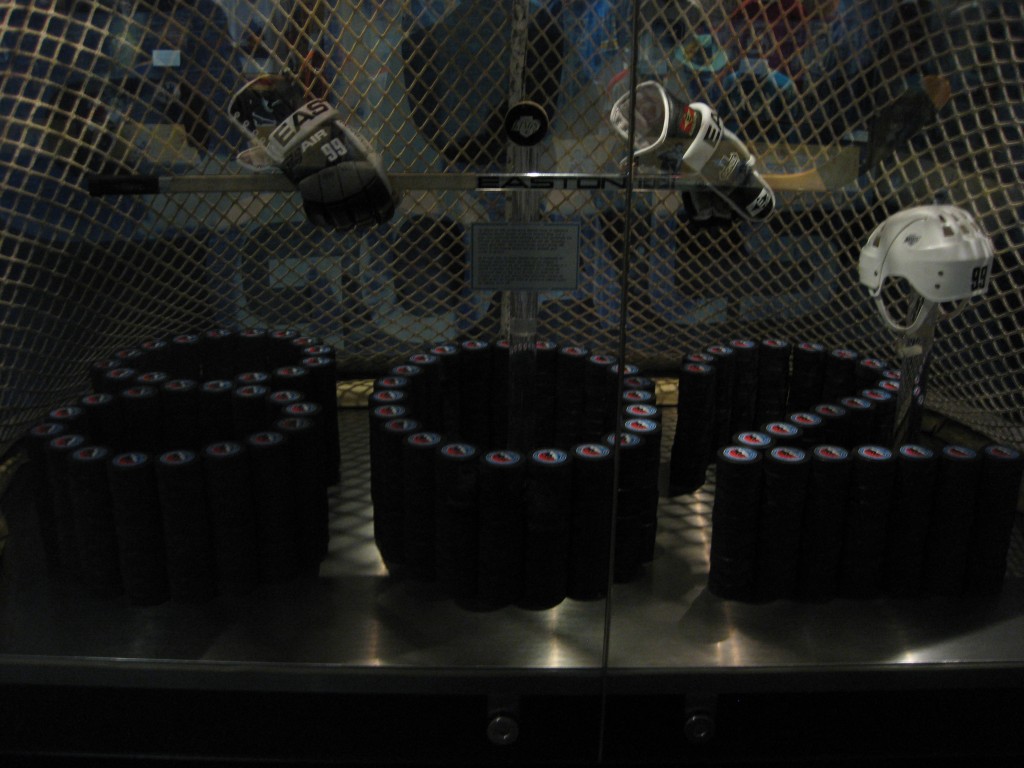 If you're a diehard hockey fan in the United States, there's no doubt a trip north of the border to Canada will enhance your love of the game. And not just because seven of the NHL's 30 teams are in Canadian cities — a visit to Toronto will also allow you to experience the Hockey Hall of Fame, a loving shrine to the game that includes all the history you'd expect, as well as a few surprising artifacts and exhibits.
Tucked away in the basement of a giant office building in the heart of downtown, the Hockey Hall is easy to get to. When it's the dead of winter, it's also a nice way to find respite from the bitter cold, as Mrs. Fan and I found out during our visit. But that's not to say it's not worth taking a look at any time of the year.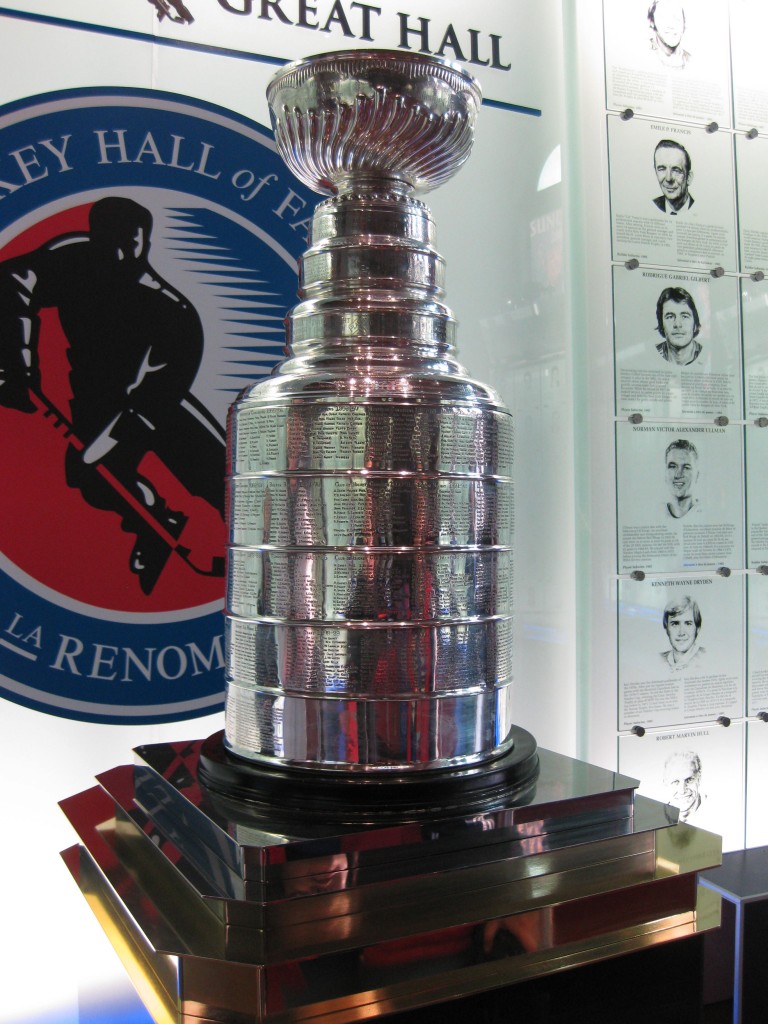 Getting to the Hockey Hall of Fame
When we say the Hockey Hall is located in the heart of downtown Toronto, we really mean it. It's part of Brookfield Place, a major retail and office complex bordered by Yonge and Front streets, two of the most prominent and well-known streets in the city.
There are many public transportation options nearby; Union Station, barely a block away, is the city's downtown hub for both the subway and commuter rail. Just beyond the station is Scotiabank Arena (formerly Air Canada Centre), for those who want to check out the Hall before a Maple Leafs or Raptors game.
When you enter the building (if you're doing so on a weekday, you'll be encountering folks in business suits rushing off to their next meeting), look for signs directing you to a down escalator — yes, the entrance is in the basement.
Along the way, you'll see plenty of eateries catering to the workaday crowd but aren't bad options for the hockey-obsessed tourist, either.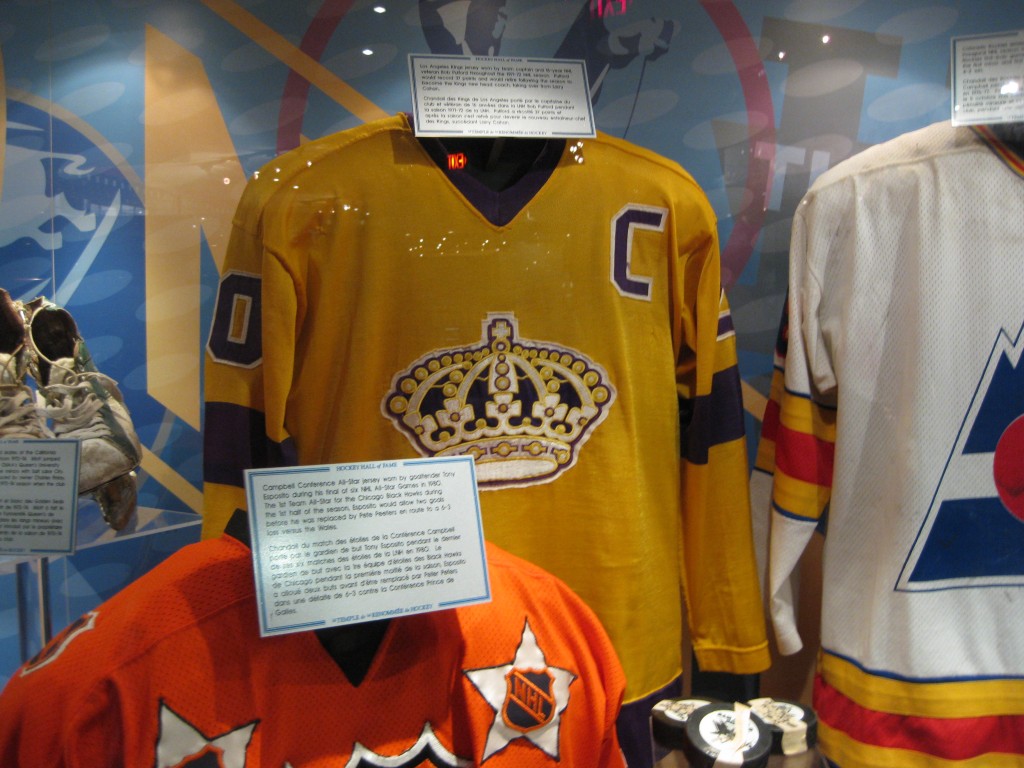 Things to see at the Hockey Hall of Fame
It's the Hockey Hall of Fame, not the NHL Hall of Fame, which is nice because you'll see a lot of exhibits devoted to international players/events and the game's Canadian roots. So don't expect to just see NHL-related stuff around, though it is a large part of the overall display.
The highlight by far is the Great Hall, where you can find plaques commemorating everyone who has been inducted into the hall and, on most days, every trophy handed out by the NHL each season, including the Stanley Cup.
(This is where, if you didn't already know, it's helpful to tell you that there are actually two Stanley Cups. The "real" one is typically with the team that most recently won it, or just out representing the game somewhere. When that's the case, the stand-in is usually available for visitors to the Hall. Follow this link to find out how to tell the difference between the two.)
There's usually a photographer and a guard standing near the Cup, and their presence might intimidate you from walking up to it lest you be shooed away or be made to pay to do anything around it, but it's not a big deal. You're allowed to go up to it, touch it and take photos of it — the photographer is there, though, in case you want to pay for a nice professional portrait with the big silver thing. Also, don't forget to check out the little side room to the Great Hall, where you'll find the original Stanley Cup, a simple silver bowl.
Once you've had your fill of the Great Hall, you can take in interactive games (the slap shot one is always fun) and check out their pretty large gift shop, which includes the usual souvenirs — keychains, mugs and the like — for every team in the NHL.
For more on Toronto venues and things to do, check out our Toronto sports travel guide.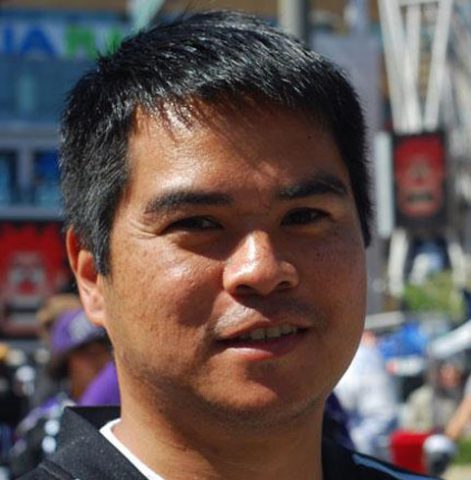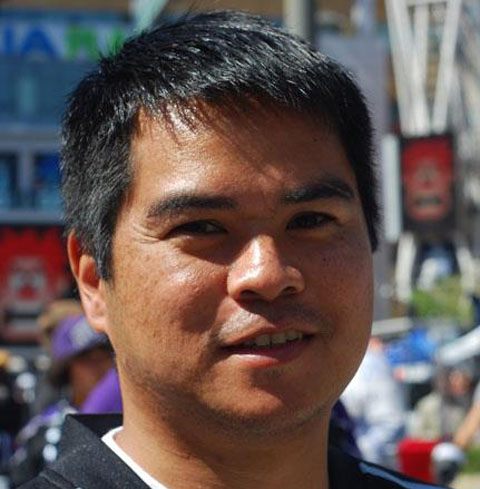 Edward de la Fuente | Itinerant Fan
I live for sports, and I love to travel. My biggest thrill is combining the two. I've been blogging about sports travel for more than a decade, and traveling for sports for twice as long.
About me | FAQ | Buy me a beer 🍺
Affiliate Disclosure
Please note that some of the links above are affiliate links, and at no additional cost to you, we earn a commission if you make a purchase. These recommendations are only for companies that we've used and have proven to enhance our sports travel experiences. To find out more about our affiliate partnerships, please read our Affiliate Disclaimer.