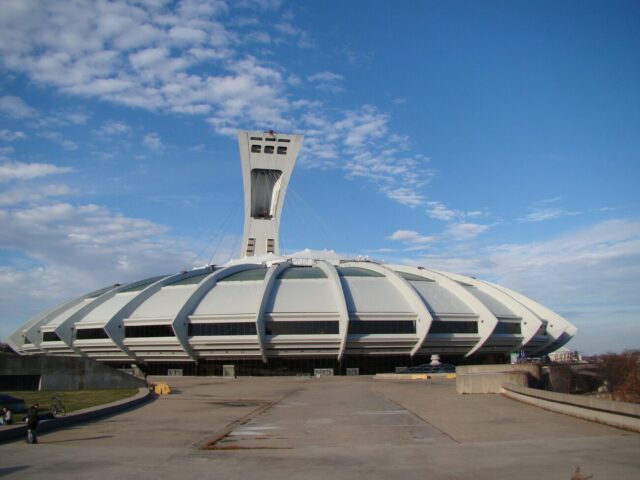 I'm old enough to clearly remember what it's like attending Montreal Expos home games. And they're some of the favorite sports travel memories that I have.
The Expos have been gone for 17 years now, having left Montreal after the 2004 season to become the Washington Nationals. But there's hope that Major League Baseball will return to the City of Saints soon, as the Tampa Bay Rays have announced their intention to play part of their home schedule in Montreal beginning next season.
We can debate the motivations behind the strategy (it feels very much like a power play by Rays ownership to pit the Tampa Bay and Montreal regions against each other in a race to build a new ballpark), as well as the logistical viability of the play (what city's fan base would truly embrace a team that played half its season somewhere else? And what about the players and staff?). 
But for us sports fans and travelers, there's certainly appeal in the thought of seeing major-league ball back in a city that still pines for the return of its beloved Expos.
Having the Rays play half a season in Montreal might not equate to welcoming the Expos back, but it will be very interesting to see how the city receives the team and how well-attended games would be at the old Olympic Stadium.
There have been glimpses of it in recent years, what with the Blue Jays playing exhibition games in Montreal in several recent seasons. But I look back fondly on the Expos games I witnessed live over the years and can't help but think that the experience would be pretty similar — even if it would be a new generation of fans going to games.
Top photo credit: Jose Rodriguez / Pixabay
Looking back at the Expos' situation
In my previous life as a newspaper writer covering an NL East team, I estimate I saw about 25 Expos home games over the team's last three seasons in Montreal (2002-04). And I can tell you first-hand that some of the perceptions that cloud those final years were true: Games were often sparsely attended in an awful facility that didn't seem like it was being maintained.
But there were plenty of occasions in that time frame when the Expos gave the city something to be excited about. And when that was the case, fans would turn out — and get loud.
This despite the fact that the fans in Montreal were clearly angry at an ownership situation that made it fairly apparent the team had one foot out the door. For those that don't remember, the franchise was under consideration for contraction in 2002, and then was owned by MLB for two years (2003-04) before eventually relocating and becoming the Washington Nationals.
The tenuousness of it all meant that Olympic Stadium was often a barren landscape for home games. But then again, sometimes the Expos would be pretty darn good. Remember, they had a future Hall of Famer in Vladimir Guerrero, as well as some very solid players – Jose Vidro, Orlando Cabrera and Javier Vazquez, to name a few.
And when the Expos were playing well, Olympic Stadium could rock with the best of MLB ballparks at the time.
What Expos games were like back in the day
Olympic Stadium was far from your ideal baseball environment. Tampa Bay's Tropicana Field often gets derided for being plasticky and lacking in tradition, but the "Big O" was like that, times 10.
The stadium's seating bowl was made up of plastic blue and yellow seats, while the lower bleachers were comprised of movable platforms (those who remember the way bleacher sections were shifted in old cookie-cutter, multipurpose stadiums know what I mean by this). 
And Olympic Stadium originally began as an open-air facility (it was the athletics venue for the 1976 Summer Olympics), but eventually the opening in the roof was covered permanently by a large tarpaulin. Yeah, there were a lot of makeshift qualities to this place.
But here's what made the experience fun: The in-game production was quite good despite the limitations of the venue, and the fans really got into it.
The plasticky nature of the stadium made everything reverberate, from crowd noise to a ball hitting an empty seat. So the place got just as loud as a packed outdoor ballpark whenever something exciting happened.
Youppi!, now the Montreal Canadiens' mascot, originally was with the Expos, and he was about as beloved with their fans as the Phillie Phanatic was in Philadelphia. He was a constant presence, and being big and orange, he was easy to spot amid the blue and yellow seats.
Personally, I loved how all PA announcements took place in French first, then English — meaning messages would take twice as long and guaranteeing that between-innings breaks would be filled with some type of noise.
And I remember that fans in particular loved the dance cam, which as I recall was sponsored by a regional bread brand called Pom. The segment always showed a number of dancing fans before finally zeroing in on the two most enthusiastic participants (at least one of which was always a young, attractive woman) and then declaring a winner (usually the young, attractive woman, if the other contender wasn't one). Say what you will about the obvious grab for sex appeal, but the crowd always went wild.
I'm also fortunate to say that I saw several walk-off victories by the Expos at Olympic Stadium, and those were some of the loudest sports environments I've ever experienced. And no, the stadium was never full for any of those. That's just the way the stadium was.
Can baseball return to its former glory in Montreal?
Of course, that's impossible to say until it happens. You'd think Montreal would be fine with the Rays wanting to play 41 games a season there, but would baseball fans buy tickets for what is essentially a token gesture?
No, what would truly get Montreal fans excited is if the Rays announced a permanent move and renamed themselves the Expos. But even if that was the endgame, that couldn't happen until 2028 because of the Rays' lease terms with Tropicana Field.
What seems more likely at this point is that a favorable reception by Montreal accelerates MLB's desire to place an expansion franchise there if and when baseball chooses to add new teams.
Should Montreal receive a baseball franchise of their own again, it'll likely be because the city committed to building a new ballpark. Perhaps by the time baseball in Montreal comes to fruition again, it will already be constructed. 
But however the return of baseball happens, it'll be hard for me to forget those Olympic Stadium days, when the Expos still had the fans' hearts and the ballpark was filled with energy no matter how many people were there on a given night.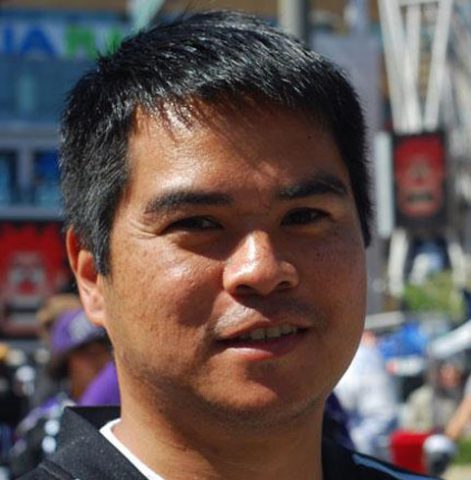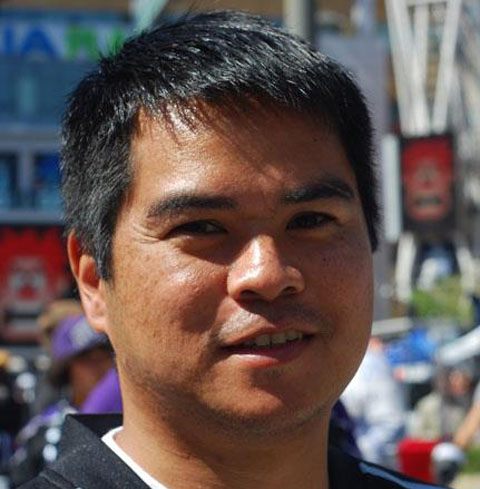 Edward de la Fuente | Itinerant Fan
I live for sports, and I love to travel. My biggest thrill is combining the two. I've been blogging about sports travel for more than a decade, and traveling for sports for twice as long.
About me | FAQ | Buy me a beer 🍺
Affiliate Disclosure
Please note that some of the links above are affiliate links, and at no additional cost to you, we earn a commission if you make a purchase. These recommendations are only for companies that we've used and have proven to enhance our sports travel experiences. To find out more about our affiliate partnerships, please read our Affiliate Disclaimer.