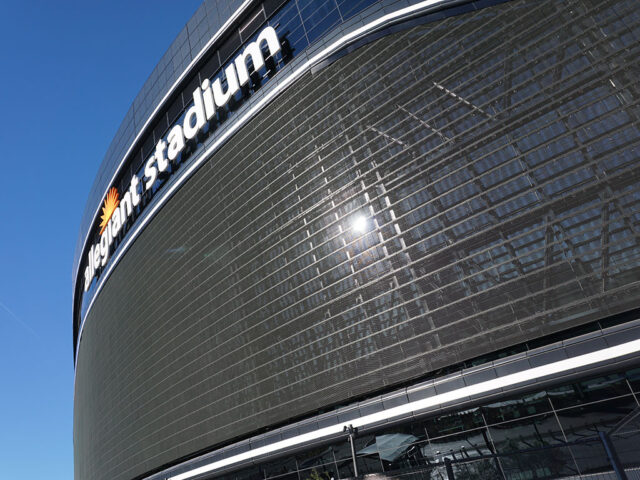 A few weeks into the NFL season, the public has gotten a great look at Las Vegas' new football venue, Allegiant Stadium. The new home of the Las Vegas Raiders has instantly put itself on the map as one of the most impressive and cutting-edge sports venues in the United States.
As impressive as the building has looked in the early going, though, there's still a sense that it isn't quite as Las Vegas as it might have been. While it captures some of the excess and extravagance of the city, it has done little to embrace the casino and entertainment culture that makes Vegas what it is, even with the world-famous Strip within walking distance.
Let's face it: Allegiant Stadium is a sports venue first, with not just the Raiders but UNLV football games, the Pac-12 championship game, major soccer events … the list goes on and on. But it will hold big-time concerts and other events that will cater to the more casual Vegas visitor.
That doesn't mean there's necessarily anything wrong with it. Allegiant Stadium will be one of the premier NFL stadiums for many years to come. But considering its relationship to the city around it, one does get the sense that there are a few missed opportunities.
Here's a wish list of things we wouldn't mind seeing at Allegiant Stadium that would make it, well, a little more Vegas-y.
Slots
The idea of building slot machines into an NFL stadium may sound silly. Then again, this is Las Vegas, and slots remain the casino mecca's bread and butter when it comes to tourist revenue.
Furthermore, with Allegiant Stadium having partially embraced sports gambling, an infusion of slot machines doesn't seem like that much of a stretch! We can just imagine small slot banks in between concession stands on the concourse, possibly with NFL or general sports themes.
Or, if the folks in charge at Allegiant really wanted to go for it, there could even be certain seating areas where fans could have tablet-like slot games sitting in front of them for down time in between plays. Sure it's a bit much, but it would be quintessentially Vegas.
Note: While you'll find slot machines in some really random places around Vegas, like drugstores and the airport terminal, they don't have them at other sports venues such as T-Mobile Arena. It's possible that, while the rules around gambling outlets at sporting events has loosened significantly in recent years, slots remain a no-no. Maybe that'll change in the future, though.
A poker lounge
Similar to the slot idea, it's also easy to imagine poker lounges being built into Allegiant Stadium for fans to enjoy before or after games, or even at halftime.
For the most part, Las Vegas's best poker rooms reside in resorts that are not too far from the stadium. And while this means that fans certainly have the option of playing cards before or after games, it also begs the question, why not add one more?
Designing similarly high-quality poker rooms in a new stadium like this would give Vegas tourists and residents alike an exciting new playing option. And an infusion of poker would also tie the stadium more closely to the general essence of Las Vegas.
After all, if the stadium can have its own gaming lounge, a poker room doesn't seem to be too much of a stretch.
A pool deck
Particularly over the course of the last decade or so, Las Vegas has become increasingly known for its beautiful and extravagant pool decks, and the often crazy parties that take place on them.
Most of the marquee resorts have noteworthy pools at this point, and it would be awesome to see the stadium present its own as well. Raiders fans and general tourists could enjoy full-fledged, DJ-driven pool parties in the hours before or after games.
And the idea of a pool at an NFL stadium is not unprecedented — the Jacksonville Jaguars have one at TIAA Bank Field, and it's one of the stadium's most popular features.
A Cirque du Soleil show
The best shows in Vegas by Cirque du Soleil have also become defining aspects of the entertainment scene.
Once upon a time, the city was known for performance art in a far more general way. However, Cirque du Soleil has largely taken over, to the point that several resorts have what are essentially resident shows. "The Beatles LOVE" takes place at the Mirage, for instance, and the MGM Grand and Bellagio are home to the legendary "KÀ" and "O" shows, respectively.
Of course, there was no expectation that Allegiant Stadium would come with a new addition to the Cirque du Soleil scene. But given that the stadium would inevitably become a major performance venue, it would have been an incredible added bonus.
Heck, the Raiders could go the Golden Knights route and incorporate Cirque du Soleil into an extravagant pregame show that rivals the Knights' much-lauded pregame theatrics. But, while that would very much fit into the Vegas vibe, we admit it would be out of character for the Raiders.
As things stand, Allegiant Stadium is pretty incredible. As far as its relationship with Las Vegas goes, however, we can't help but feel these features would make it even better.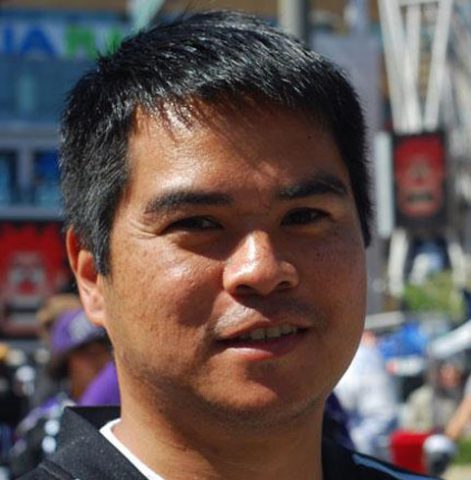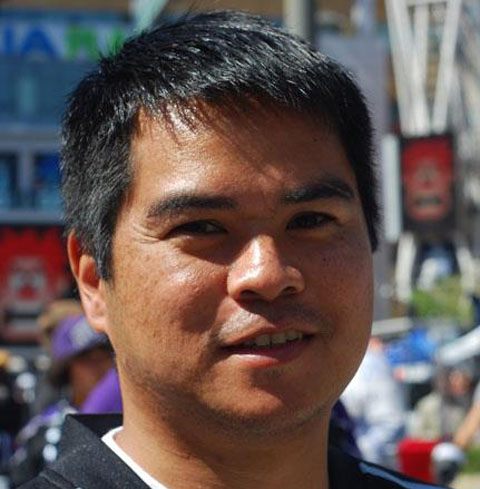 Edward de la Fuente | Itinerant Fan
I live for sports, and I love to travel. My biggest thrill is combining the two. I've been blogging about sports travel for more than a decade, and traveling for sports for twice as long.
About me | FAQ | Buy me a beer 🍺
Affiliate Disclosure
Please note that some of the links above are affiliate links, and at no additional cost to you, we earn a commission if you make a purchase. These recommendations are only for companies that we've used and have proven to enhance our sports travel experiences. To find out more about our affiliate partnerships, please read our Affiliate Disclaimer.