(Note: This post was updated on July 23 with further information.)
As we waited for Major League Baseball and its players to come to an agreement on playing games in 2020, we did so with the assumption that MLB's stadiums would not be open for fans to watch games live at any point, as other sports have been doing.
However, now that the plans for a 60-game regular season have been finalized, there may be some opportunities to catch some live baseball in 2020 after all.
A handful of teams — so far I've seen reports about the Cubs, Cardinals and Astros — have floated the idea that maybe a limited number of fans will be able to enter the ballparks for games after all. None of these plans are set in stone, and in all cases the teams have acknowledged that the final decision on admitting fans lies with state and local governments, not with the teams or the ballparks.
As with everything during the COVID-19 pandemic, a lot can change very quickly. And July 23, the expected opening date for the MLB regular season, is far enough away that a lot will change. So it's very well possible that a few ballparks will be open for business in some fashion.
Whether or not that actually happens, there will definitely be ways for you to see live ball if you really want to. You just have to think outside the (band)box, so to speak.
Several MLB parks are located in dense urban areas or within entertainment districts where built-in perches allow for viewing games without entering the ballparks. Let's explore each of them, with the potential options for watching live MLB games and what it'll take to get to these prime spots.
Note that the following disclaimer applies to each item below: The potential for shifting directives and the continuing fluidity of the pandemic means we don't know if the availability of any of these opportunities will change by the time the MLB season begins. As always, keep your safety and the safety of those around you at the forefront of your mind!
Watch games from hotels overlooking ballparks
For the ultimate in social distancing while watching live MLB games, you can get your own room just outside the ballparks listed below. However, be aware that these rooms are typically sold at a premium during normal times, and my check of online sales portals and a handful of calls indicated that it would be no different this season. 
Petco Park, San Diego
Petco Park in San Diego is located in the middle of a vibrant downtown district with a number of hotels nearby. One, the Marriott Gaslamp Quarter, stands beyond left field at Petco, just behind the Western Metal Supply Company building.
The hotel offers not only a handful of corner suites with ballpark views but also a rooftop bar called the Altitude Sky Lounge, 22 stories high. It's not likely that you'll be able to see the whole field at Petco Park from this view, not with the videoboard in left field blocking the way, but you should at least be able to see the infield.
It remains to be seen if the park behind center field, which is typically open to the public on non-game days, will be open in any manner during games at Petco Park.
Truist Park, Atlanta
Atlanta's Truist Park (formerly SunTrust Park) was built as the centerpiece of a ballpark village known as The Battery. Within the district, just beyond center field, is the Omni Hotel at The Battery, a 16-floor building with not only a number of ballpark-view rooms — some also have balconies — but also a pool deck with views into the stadium as well.
Starting at about floor 10, rooms overlooking Truist Park have a near-complete view of the field, with just the center-field videoboard as well as two light stanchions blocking the way.
Rogers Centre, Toronto
(Update: The Blue Jays will not be playing at Rogers Centre this season after the Canadian government denied their request. They are currently searching for a home ballpark for 2020 within the United States.)
The original hotel-room-with-ballpark-view experience, of course, is in Toronto's Rogers Centre. When it first opened as the SkyDome in 1989, one of its celebrated features was the hotel located within the outfield stands, which led to a few, shall we say, interesting situations over the early years of the park.
These days, the Toronto Marriott City Center Hotel is still going strong (though for many years it was a Renaissance hotel, another Marriott brand) and still offers ballpark-view rooms — 70 in all, with varying levels of luxury. Some rooms are actually two-level suites, for those who really want to splurge for a comfortable ballgame-viewing experience.
Oriole Park at Camden Yards, Baltimore
Some rooms at the Hilton Baltimore Inner Harbor, on the other side of Camden Street, offer a glimpse inside Camden Yards, with just the left-field bleachers obscuring a full view of the field. The hotel offers both regular rooms and suites with ballpark views.
Watch games from rooftop bleachers
While not part of the ballparks themselves, bleachers atop nearby buildings offer chances to watch live MLB games, if authorities allow them to open.
Wrigley Field, Chicago
While the jury is still out on whether the Cubs will admit fans for home games at Wrigley Field, the Wrigley Rooftop bleachers across the street will be open. Though it's likely that attendance on the rooftops will be somewhat limited as well, it certainly makes for an opportunity to enjoy an MLB game as "normally" as possible.
If you don't want to spring for admission onto the rooftop bleachers, there's always camping out on Sheffield or Waveland avenues and waiting for a home run ball to come your way.
Busch Stadium, St. Louis
The Ballpark Village beyond left-center field at St. Louis' Busch Stadium has a set of bleachers on its roof, called the Cardinals Nation Rooftop, that can hold upwards of 300 people. As of now, it's not known whether these bleachers will be open for games. (Update: The Cardinals have announced that the rooftop and some parts of Ballpark Village will be open. Rooftop tickets can be purchased here.)
Other places to (potentially) get close to MLB games
Here are some other places where you can watch live MLB games that don't involve gaining admission to a ballpark:
Oracle Park, San Francisco
The tall right-field wall at Oracle Park, home of the San Francisco Giants, has always featured a few portals from which fans could watch the game for free, at field level, through a chain-link fence. However, the Giants plan to close the walkway leading to these free viewing spots.
What won't be closed, though, is McCovey Cove, the body of water where "splash hit" home runs come to rest. Expect a least a few canoes in the water for games, and if you've always dreamed of scooping up a wet home-run ball out of San Francisco Bay, it appears you'll still have plenty of chances in 2020.
Nationals Park, Washington
Just beyond left field at Washington's Nationals Park are two multilevel parking structures, called the Geico Garage and C Garage. They're prime parking spot for Nats fans during normal times, and it stands to reason that anyone could just go in, walk up a few levels and have a pretty nice view of the defending World Series champions. The Nationals have yet to disclose any plans to either limit or open up this space.
In addition, the Hampton Inn & Suites Washington D.C. – Navy Yard, one block behind the center-field stands, has a rooftop bar that offers views of the field. The hotel is allowing patrons to view the game from the bar. 
Fenway Park, Boston
Something of a secret to casual fans visiting Boston's Fenway Park is the fact that there is a bar nestled underneath the center-field bleachers. Called the Bleacher Bar, it features a window that overlooks center field, and it typically is open to the public during games (though you can't go into the ballpark, and those inside the ballpark can't go into the bar).
It remains to be seen whether the bar will be allowed to operate during games in 2020 — recent guidance regarding the operating of bars during the pandemic suggest it will be unlikely — but if open, it might be a good opportunity to catch the Red Sox live.
Did we miss any potential MLB viewing opportunities? Drop us a line and let us know!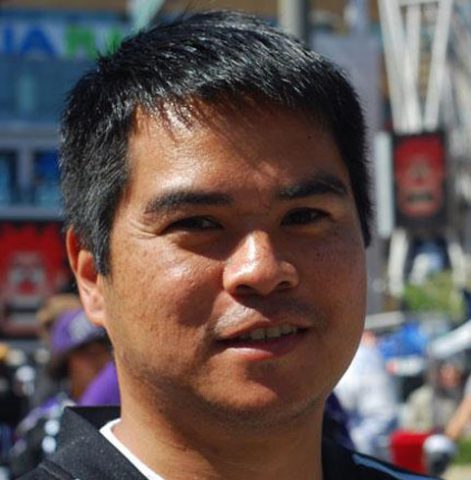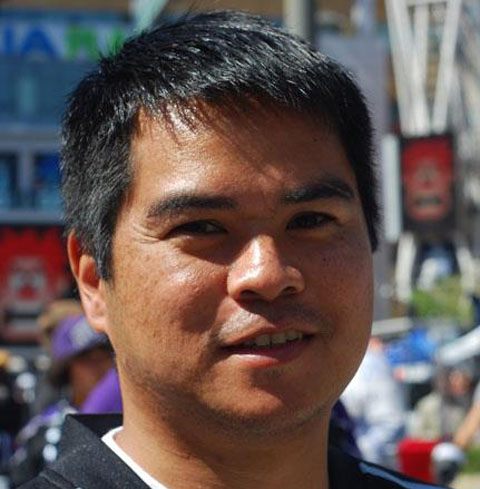 Edward de la Fuente | Itinerant Fan
I live for sports, and I love to travel. My biggest thrill is combining the two. I've been blogging about sports travel for more than a decade, and traveling for sports for twice as long.
About me | FAQ | Buy me a beer 🍺
Affiliate Disclosure
Please note that some of the links above are affiliate links, and at no additional cost to you, we earn a commission if you make a purchase. These recommendations are only for companies that we've used and have proven to enhance our sports travel experiences. To find out more about our affiliate partnerships, please read our Affiliate Disclaimer.