Note: This is part of our series on sports venues no longer in use. For more entries, click here.
During our recent trip to Europe for the Winter Olympics, we got a chance to visit the Olympic Park in Munich, built to host the 1972 Summer Games. The centerpiece, of course, was the Olympic Stadium, which hosted the opening and closing ceremonies and track and field, and later went on to become the home venue for the city's beloved soccer team, Bayern Munich.
Here's what the stadium looked like during the Opening Ceremony in 1972 (image from daserste.de):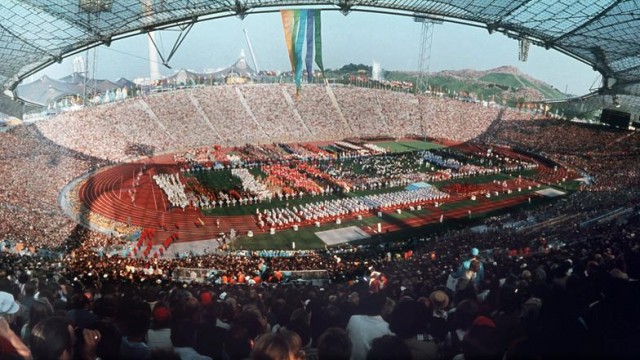 And here's what it looks like now:

Yes, it looks largely like it did back then, even though Bayern and Munich's other soccer club, TSV 1860, moved to the new Allianz Arena in 2006. What's interesting is that the stadium sits largely preserved even though it has precious few events to host these days; its main purpose is to stand as a monument to the 1972 games. For a fee of €4.50, Mrs. Fan and myself went in and walked the grounds. (For another €41, you can walk atop the stadium's futuristic roof, which we didn't do.)
A closer-up look at the stadium's unique roof (more on its construction here):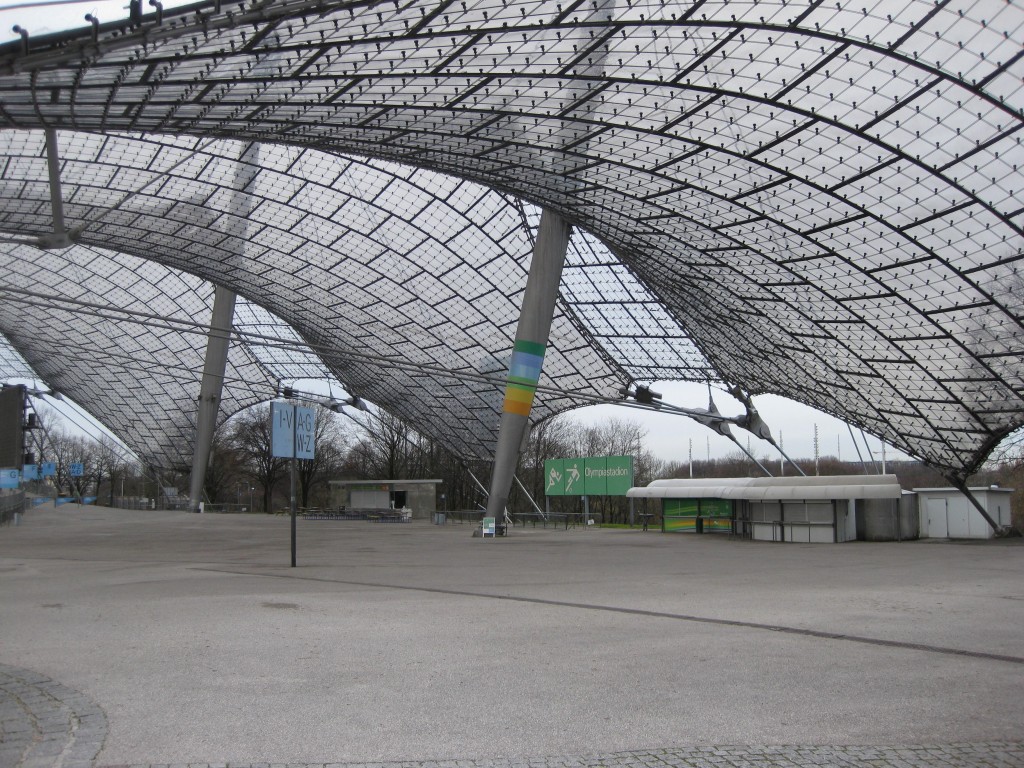 Some signage at the stadium's entrance: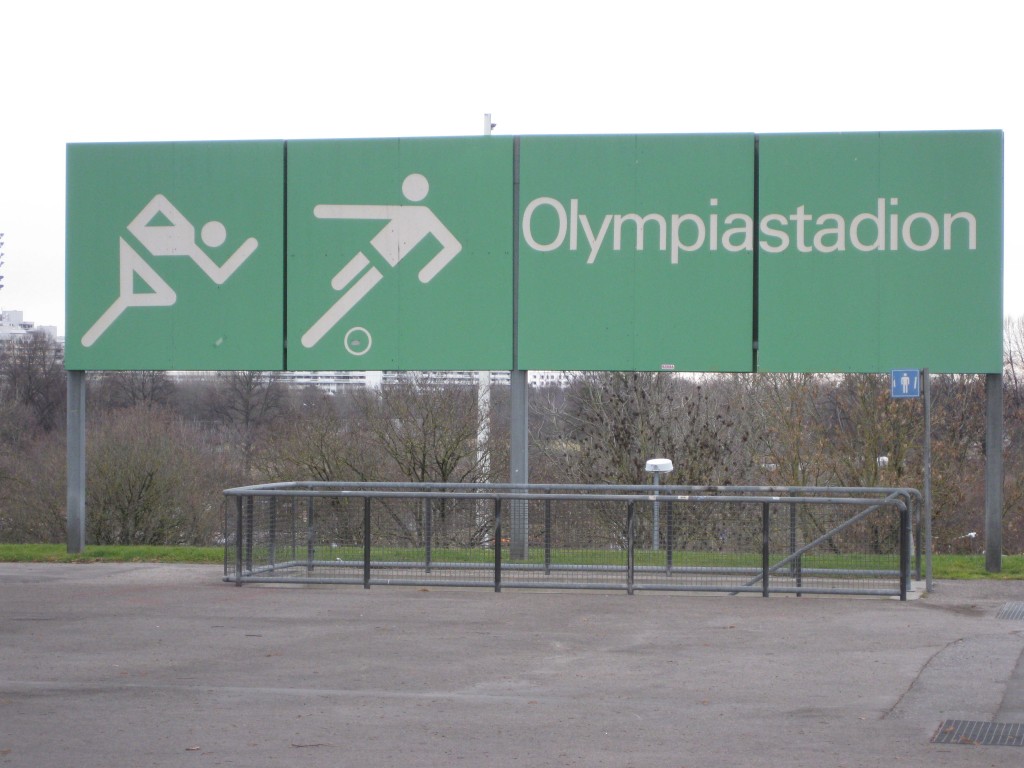 And a monument to all the gold medalists in the 1972 games: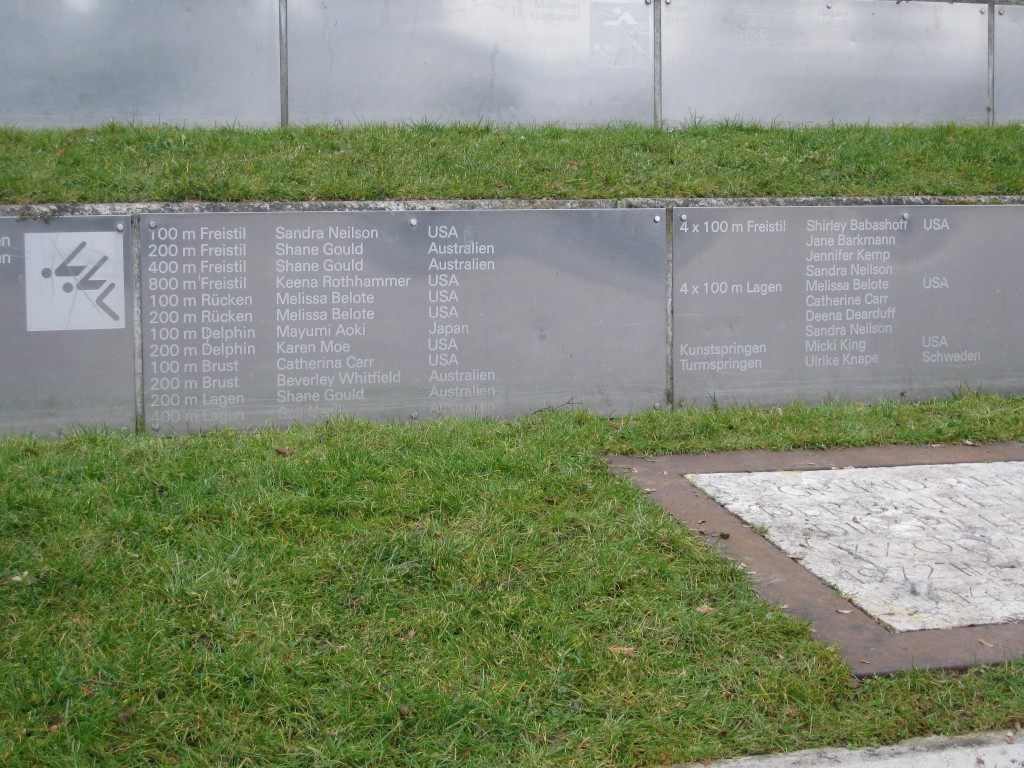 The rest of the Olympic Park is worth a visit as well, with venues that hosted swimming, volleyball, boxing and gymnastics all clustered together. The Olympic Tower in the center of the park gives visitors a bird's eye view of the grounds. And, accessible by pedestrian bridge is site of the former Olympic Village that was the scene of the hostage-taking of Israeli athletes that marred the 1972 games. A plaque stands outside the apartment building in which the incident occurred.