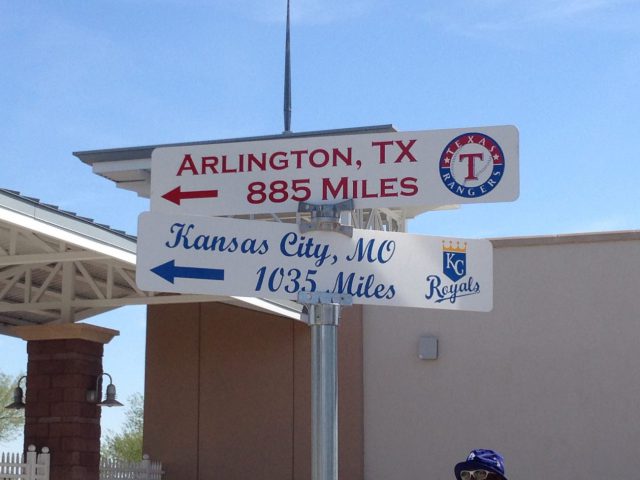 A stated goal of mine since adolescence — and, indeed, the reason why I started Itinerant Fan in the first place — was to aid in my quest to visit every current stadium in the four major U.S. sports leagues (MLB, NFL, NBA and NHL).
It's a pursuit that usually takes folks many years. I've been at it for more than 20 years and still have not completed it.
But I'm getting close to becoming a member of what a fellow sports travel blogger has dubbed "Club 124" — the number signifies the total of teams across the four sports leagues.
If I squint hard enough, I can see the finish line. And now that it's within sight, I've begun ramping up my efforts.
Motivated quite a bit by the pandemic and the lost time it caused, I set about in mid-2021 to focus my sports travel efforts on getting to as many new venues as I could knock off in a reasonable manner.
My first post-pandemic trip closed a circle: By watching a game at Globe Life Field in Arlington, Texas, I again finished my list of the 30 current major-league ballparks (remember, the Rangers opened their new park in 2020 when fans were mostly barred from attending games).
Two more trips in December 2021, to the Pacific Northwest and to the East Coast, helped me knock off more venues and pushed me over the century mark.
As of this writing, I stand at 101 stadiums visited out of 124 in MLB/NFL/NBA/NHL, which is quite a bit of progress from my last update on this subject. I'm tantalizingly close to completing the circuit in a second league (read on to find out which one) and have pushed into the 20s in the other two.
I won't be joining Club 124 in the next year — at least not as long as I want to keep my day job and my family — but I'm hopeful that I'll be able to claim membership soon!
So here's an update on my status at the moment. Admittedly I have no trips to new venues planned right now, but I'm strategizing so that I can more effectively knock off stadiums come next fall and winter.
Note: For my own purposes, I do not count a team unless I specifically see it in a home game at its stadium. For example, I have now been to several Chargers games at SoFi Stadium, but I will not count the Rams until I see a Rams game there.
Also, if the whole idea of Club 124 intrigues you, check out the site of the man who coined the term, Sean MacDonald.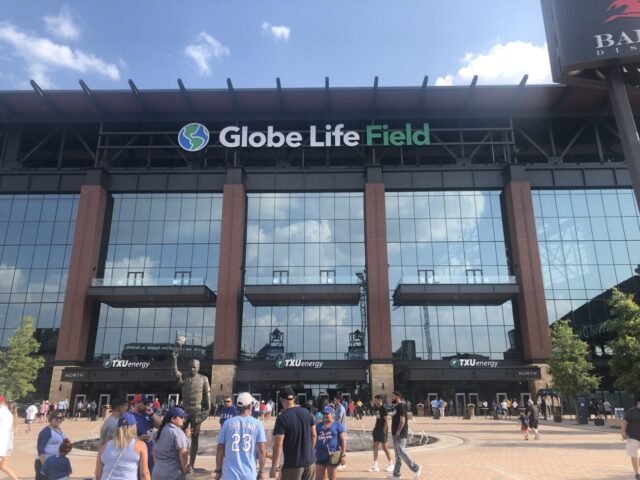 MLB: 30/30
Completed: ARI, ATL, BAL, BOS, CHC, CHW, CIN, CLE, COL, DET, HOU, KC, LAA, LAD, MIA, MIL, MIN, NYM, NYY, OAK, PHI, PIT, SEA, SD, SF, STL, TB, TEX, TOR, WAS
Remaining: None
I first reached 30-for-30 status in MLB in 2015, and since then have tried to fill in new ballparks (in Atlanta and Texas) as soon as I could after they opened. The A's are probably next in line for a new ballpark, so I'll be at the ready whenever they build a new place in Oakland, Las Vegas or wherever they might end up.
In the meantime, there are a few MLB ballparks that I haven't visited in the last 10 years — Detroit, Baltimore and Toronto come to mind — so I'll be focusing my MLB efforts in the next year or two on visiting those sites for a refresher.
NFL: 22/32 
Completed: ARI, BAL, BUF, CAR, CHI, DAL, DEN, DET, GB, HOU, LAC, LV, MIN, NE, NO, NYJ, PHI, PIT, SEA, TB, TEN, WAS
Remaining: ATL, CIN, CLE, IND, JAX, KC, LAR, MIA, NYG, SF
The NFL, of course, is the toughest league to cover every stadium for because there are so few games each year compared to the other leagues, plus it's difficult to get to more than one game in a single trip. But I'll keep trying for multiple stadiums each season, prioritizing opportunities to knock off venues in other leagues at the same time.
Next season, I'll definitely try to knock off low-hanging fruit in the Rams and 49ers, close to my home in L.A. Meanwhile, seeing three Midwest teams on my "remaining" list has me hoping the NFL schedule will allow me to check them all off in one fell swoop. We'll see!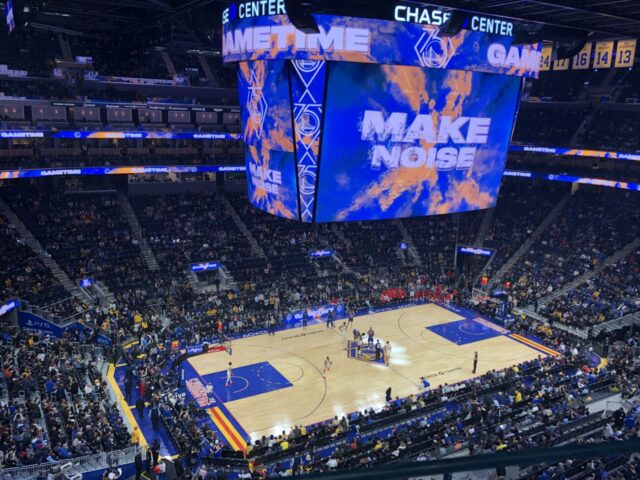 NBA: 20/30
Completed: BKN, BOS, CHI, DEN, GS, HOU, IND, MEM, MIA, MIL, NO, NYK, OKC, PHI, PHX, POR, SA, SAC, TOR, UTA
Remaining: ATL, CHA, CLE, DAL, DET, LAC, LAL, MIN, ORL, WAS
I'll admit that of the four leagues, the NBA is the lowest priority for me — thus it has the lowest number at the moment. But I've always been intrigued by the NBA's unique challenge of traveling to markets not represented in the other leagues, and visits to places like Oklahoma City and San Antonio have been some of my favorite sports travel journeys in recent years.
I was able to add Portland's Moda Center and Golden State's beautiful Chase Center in recent months. Meanwhile, two very easy ones for me — the Lakers and Clippers at Crypto.com Arena — remain there for the taking, if I can only motivate myself to do so.
NHL: 29/32
Completed: ANA, ARI, BOS, BUF, CGY, CHI, CLB, COL, DAL, DET, EDM, FLA, LA, MTL, NSH, NJ, NYI, NYR, OTT, PHI, PIT, SJ, SEA, STL, TOR, VAN, VGK, WAS, WPG
Remaining: CAR, MIN, TB
Hockey is hands-down my favorite sport, so it's no surprise that I'm nearing the finish line with NHL arenas. Just this fall, I added T-Mobile Arena in Las Vegas, Prudential Center in New Jersey and the two newest venues, Seattle's Climate Pledge Arena and the New York Islanders' UBS Arena.
That leaves just three arenas to complete the NHL circuit! You can bet I'll make every effort to finish it off by the end of the calendar year.
And while it's nice to see numbers get smaller, there's no doubt the joy in trying to see every stadium is the thrill of the pursuit. I'm looking forward to hitting the road again soon.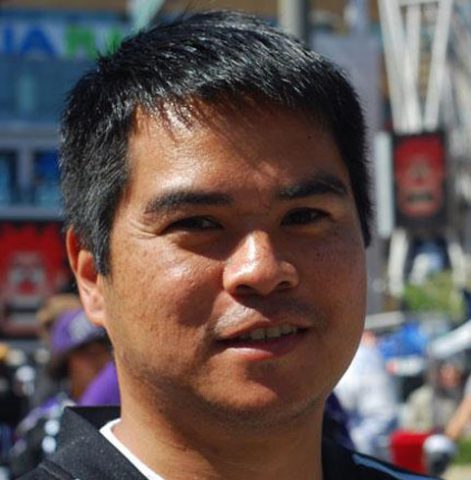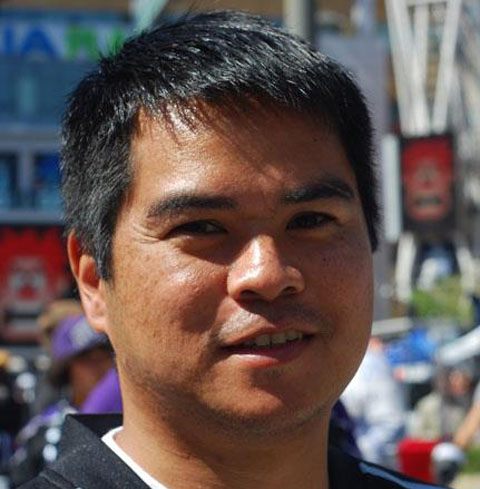 About Edward de la Fuente | Itinerant Fan
I live for sports, and I love to travel. My biggest thrill is combining the two. I've been blogging about sports travel for more than a decade, and traveling for sports for twice as long. To find out more, check out our About page.
Affiliate Disclosure
Please note that some of the links above are affiliate links, and at no additional cost to you, we earn a commission if you make a purchase. These recommendations are only for companies that we've used and have proven to enhance our sports travel experiences. To find out more about our affiliate partnerships, please read our Affiliate Disclaimer.