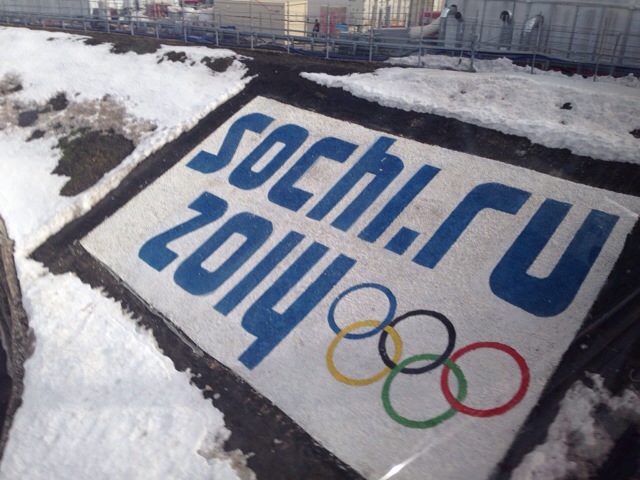 We've devoted most of our planning for this 2014 Winter Olympics trip to watching events at the arenas within Sochi's coastal cluster — after all, Mrs. Fan and I are fans of hockey, curling and other pursuits that require a clean, flat sheet of ice.
But we also knew that a true 2014 Winter Olympics experience meant we'd have to see some mountain sports at some point, and on Valentine's Day, with the U.S. hockey team idle, we had the opportunity to head up from the Black Sea coast.
What we discovered is that, even if you don't care for mountain sports, the scenery alone is worth the journey. The scenery up in the Caucasus Mountains was INCREDIBLE; I have to think this was one of Sochi's major selling points to the IOC. Getting there wasn't the easiest thing, though — there was a train direct to Krasnaya Polyana, the hub from which all of the mountain venues could be reached, but for some reason it came to a complete stop several times, turning a promised half-hour journey into one of almost an hour.
From Krasnaya Polyana we had to reach the Rosa Khutor Alpine Center, where we had tickets for the men's super combined at 11 a.m. Only problem with that was, at figure skating the previous night they announced the event's start time had been changed to 10; by the time we reached Krasnaya Polyana, it was 10:45. Once we left the rail station, we had to navigate a rather confusing network of bus stops to make sure we'd get on one that took us to the right place.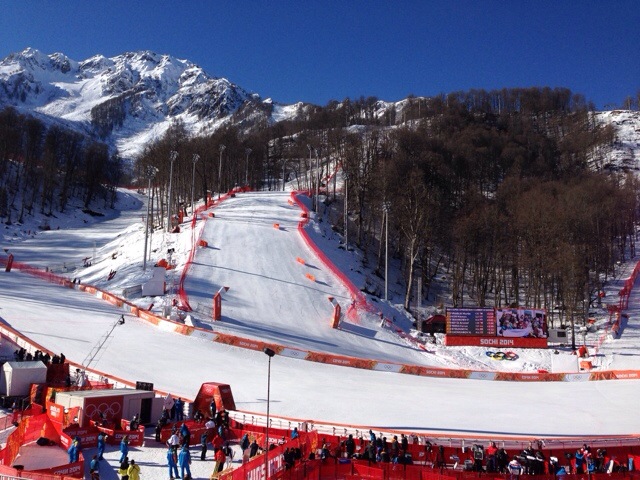 The bus ride took us up a steep, winding road (how drivers navigate buses on those roads is beyond me), and at some point we noticed a gondola line heading in the same direction, as well as others leading to different parts of the mountain. It was at this point that we deduced, having not really studied transportation options in the mountain cluster before the trip, that gondolas led everywhere that fans wanted to go, and we pledged to ride only gondolas the rest of the day. Glad we did — those rides turned out to be the most enjoyable part of the day, mainly because of the aforementioned scenery.
At Rosa Khutor there was a seemingly interminable series of steps and uphill slopes to climb before we finally reached the bleachers; we had GA tickets, which entitled us to a standing-room section, and we blatantly ignored the "NO SITTING" signs posted everywhere to rest our weary feet. We made it there in time to see seven or eight skiers come down the mountain before the competition ended for the morning, and by "saw" I mean we witnessed them come over the final ridge and cross the finish line. The rest of the action, you have to watch on a screen. I wasn't disappointed by that per se, but I did expect that you could see more of the course.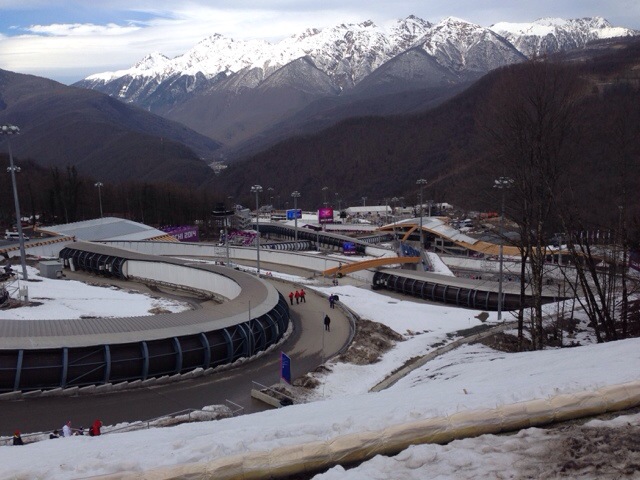 After coming back down the mountain via gondola and getting lunch in possibly the most intimidating cafeteria ever (it's not the most comfortable thing standing line with people trying to scoot by you every 10 seconds and yelling loudly in Russian), we headed to the Sanki Sliding Center for men's skeleton. Again, we were in it more for the educational experience than to spectate — when you watch any of those sliding sports on TV, you find yourself wondering how the fans reach the positions they're in, and what they can actually see from those spots. At least at Sanki, the answers are "pretty easily" and "not much." There are plenty of wide walkways and staircases for fans to use throughout the course, but there really isn't a spot where you can see more than a blur shoot by you.
When you're GA like we were, in the end you just have to pick a spot and see what the view would be like. I admit it's pretty cool watching these guys zoom past you at 70 mph, and being almost close enough to touch them, but just like skiing, this was one of those deals where you spend the vast majority of the time watching the action on TV, essentially seeing the same things people at home are seeing.
That's OK, though — for a one-time experience, it was definitely worth the price of admission, and besides, the scenery made up for the action we couldn't see.
For more on our trip to the 2014 Winter Olympics in Sochi, Russia, click here.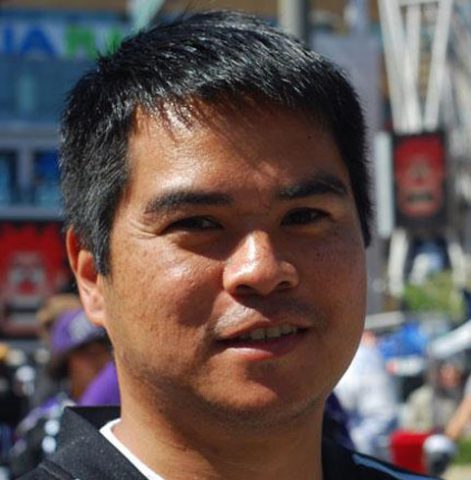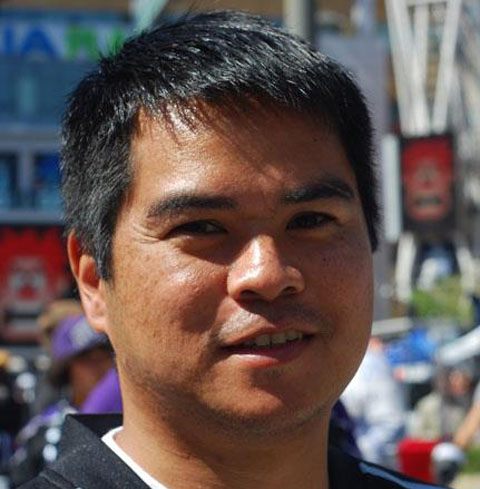 Edward de la Fuente | Itinerant Fan
I live for sports, and I love to travel. My biggest thrill is combining the two. I've been blogging about sports travel for more than a decade, and traveling for sports for twice as long.
About me | FAQ | Buy me a beer 🍺
Affiliate Disclosure
Please note that some of the links above are affiliate links, and at no additional cost to you, we earn a commission if you make a purchase. These recommendations are only for companies that we've used and have proven to enhance our sports travel experiences. To find out more about our affiliate partnerships, please read our Affiliate Disclaimer.